Dr. Cobb's Journey: A Passion for Surgery and Improving Breast Cancer Outcomes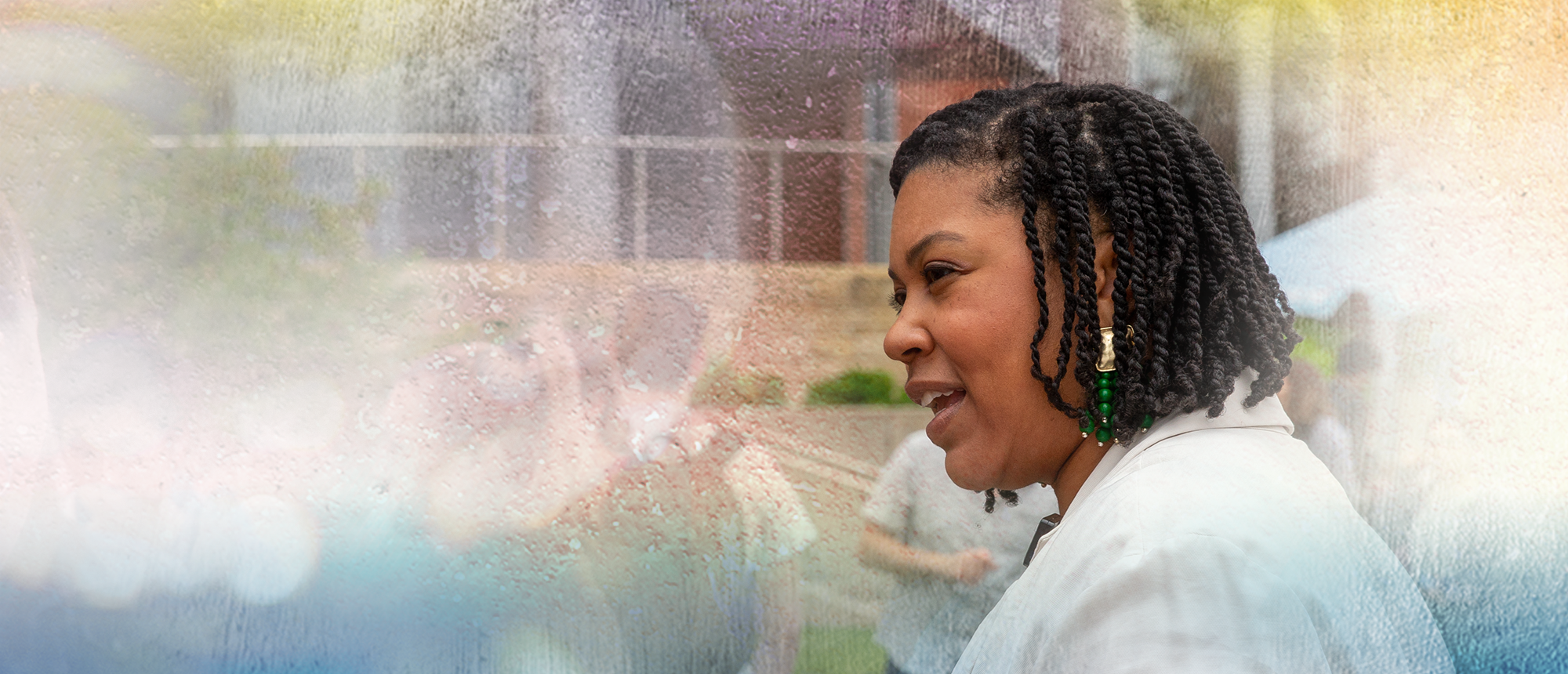 Adrienne Cobb, MD, MS, an assistant professor of surgery specializing in surgical oncology at the Medical College of Wisconsin (MCW), is dedicated to delivering patient-centered care to individuals facing breast diseases and breast cancer.
Dr. Cobb's career decision in surgical oncology was strongly influenced by her positive experiences and exposure to passionate surgeons during her medical training. As she rotated with a breast surgeon and endocrine surgeon, she was exposed to new perspectives and witnessed the transformative impact of cancer treatment. This first-hand observation ignited a deep passion within her to make a difference in the lives of patients facing breast cancer and other malignancies.
"Witnessing patients come to the clinic and be cancer free is pretty powerful," she recalls.
Furthermore, Dr. Cobb's dedication to breast cancer care stems from her poignant experience with her friend's mother's battle with the metastatic disease, specifically inflammatory breast cancer. Reflecting on her personal experience, Dr. Cobb emphasizes the importance of early detection and the opportunity it provides to prolong lives.
She candidly shares, "The value of early detection is giving them an opportunity to prolong their life if their cancer is found earlier rather than later."
Dr. Cobb's personal connection and the profound impact it had on her approach and outlook have shaped her compassionate and patient-centered approach to breast cancer care.
"My ability to interact with these patients is really a gift. And I protect that gift, and I honor that gift," she says. "I'm really grateful to my patients for trusting me, in those situations, many of which are the worst of their lives."
Dr. Cobb believes that in addition to trust between patients and providers, it is also important to build trust in the community. She recognizes the importance of reaching underserved populations and breaking down barriers that prevent individuals from seeking necessary care, and she emphasizes the significance of community outreach programs in empowering individuals to prioritize their breast health.
MCW has partnered with local sororities to bring mammograms to people through events, such as mammogram days and mobile mammography. Dr. Cobb is also actively involved in related community events.
"I think being in and engaging with the community is crucial in building trust," she affirms. "Attending community events allows me to be seen and approachable, and I strive to answer these questions honestly, always clarifying that my responses are based on my clinical opinion."
In addition to clinical and community involvement, Dr. Cobb also strives to move breast cancer care forward in terms of research. She hopes to start a study focusing on examining the mortality disparity between black women and white women in triple negative breast cancer. By delving into the broader context, including hospital practices and healthcare re provider dynamics, Dr. Cobb seeks to identify strategies to address and reduce the disparities in breast cancer outcomes.
Dr. Cobb finds the environment of inquiry and collaboration at MCW to be truly exciting and instrumental in her growth as a researcher, educator and provider in the field of breast surgical oncology.
"Being surrounded by like-minded people is one of the huge things that brought me to MCW. I never have felt like I was out on an island by myself at any time," she says. "The ability to build collaborations and to potentially move things forward for patients is beautiful."