Graduates Honor Their Preceptors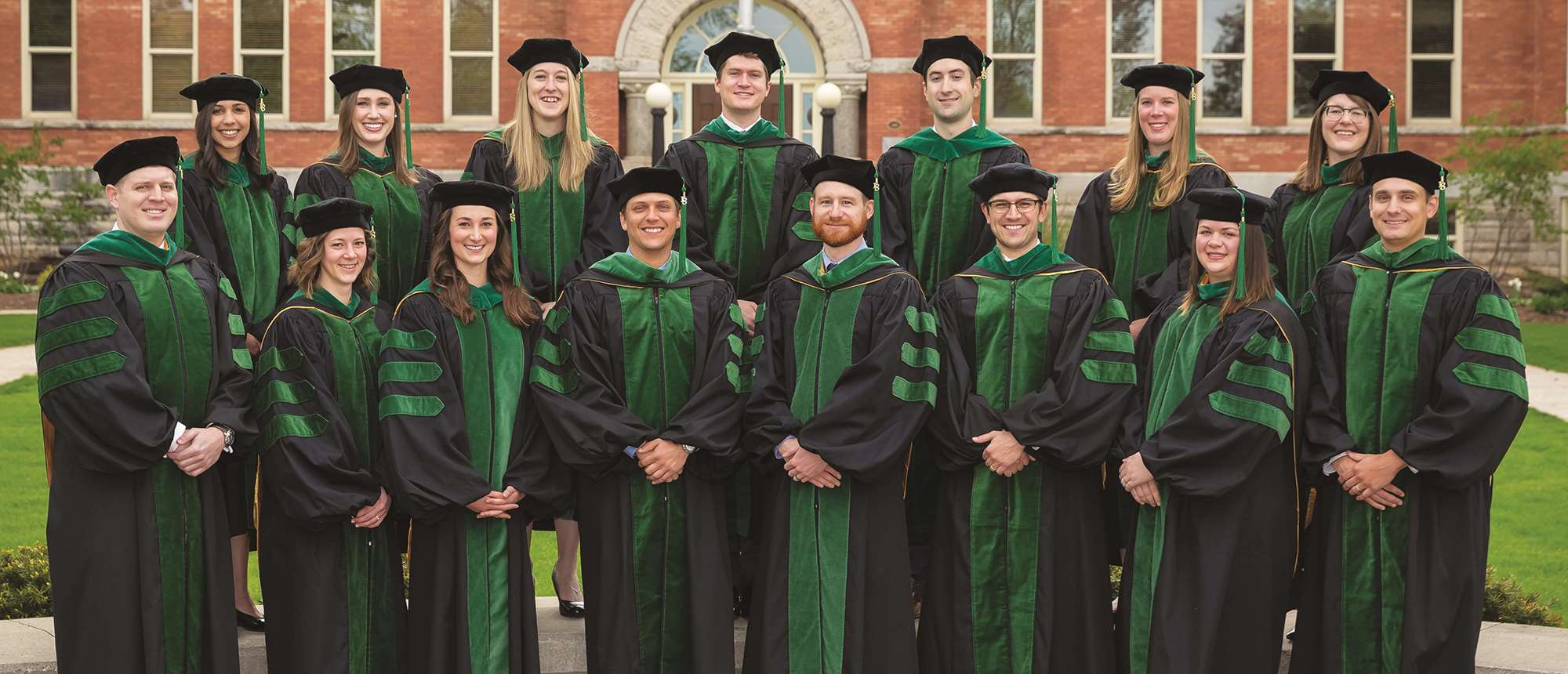 On June 1, 2018, as 15 young men and women crossed the stage to be hooded as new physicians (and the first graduates of the Medical College of Wisconsin-Green Bay), they represented the culmination of years of planning, development and community support, including $7 million in donations. In early 2012, MCW shared a vision for this new regional campus – a three-year curriculum with an emphasis on producing physicians who would practice in areas of the state needing greater access to healthcare providers. And with eight of these pioneering medical students staying in Wisconsin for their residencies – and all continuing their medical training in the targeted areas of family medicine, pediatrics, internal medicine and psychiatry – the vision has, in many ways, come to fruition.
While the days surrounding Commencement focused on the success of these graduates, they presented a special class gift – a plaque dedicated to the "pioneering preceptors" of MCW-Green Bay – to acknowledge those mentors who had made their success possible.
"We felt a huge debt of gratitude to the Green Bay community which came around us and gave their support to our program – specifically the preceptors who sacrificed their time and energy to teach us," says Martha Grace Courtright, MD '18. "Not only did they take on the task of teaching us – when many of them had not worked with medical students since their residencies – but they also committed to teaching us very early in our training. That takes a lot of patience and flexibility to balance in addition to the already demanding work of being a physician."
The plaque, in the shape of Wisconsin, is filled in with the names of all the preceptors who taught members of the inaugural class during their clinical experiences. Stars on the plaque designate the towns where the students hail from or had ties.
For Dr. Courtright, a resident in the MCW-established Fox Valley Family Medicine Program in Appleton, the class gift was one way to recognize the collective effort that makes MCW-Green Bay possible. "We aren't big, and we don't have the luxury of large teaching hospitals nearby. Rather, we rely on community physicians and donors to make many of the learning opportunities we have possible. I am realizing more and more how truly special our campus has been in its support of students, commitment to primary care and desire to approach medical education innovatively while also producing a high caliber of students. Now that I am officially an alumna of the program, I am excited to see how we can continue to improve the experiences of the students and further meet the needs of the community."
Pictured above:
Front row (l-r) Matthew Krueger Jenson; Joanna Elizabeth Buck; Emily Catherine Dolan; Andre Theuerkauf; Matthew Paul Wheeler; Ryan Michael Berns; Martha Grace Courtright; Kyle Fischer. Back row (l-r) Julia Rose Reshma Shariff; Christine Elizabeth Prill; Allison Renee Meyer; Alexander Lee Sliwicki; Jared Taylor Metropulos; Ashley Ann Engel; Storm Alexandra Dorrough.