Hometown Medical School Answers the Call for Green Bay Mayor's Daughter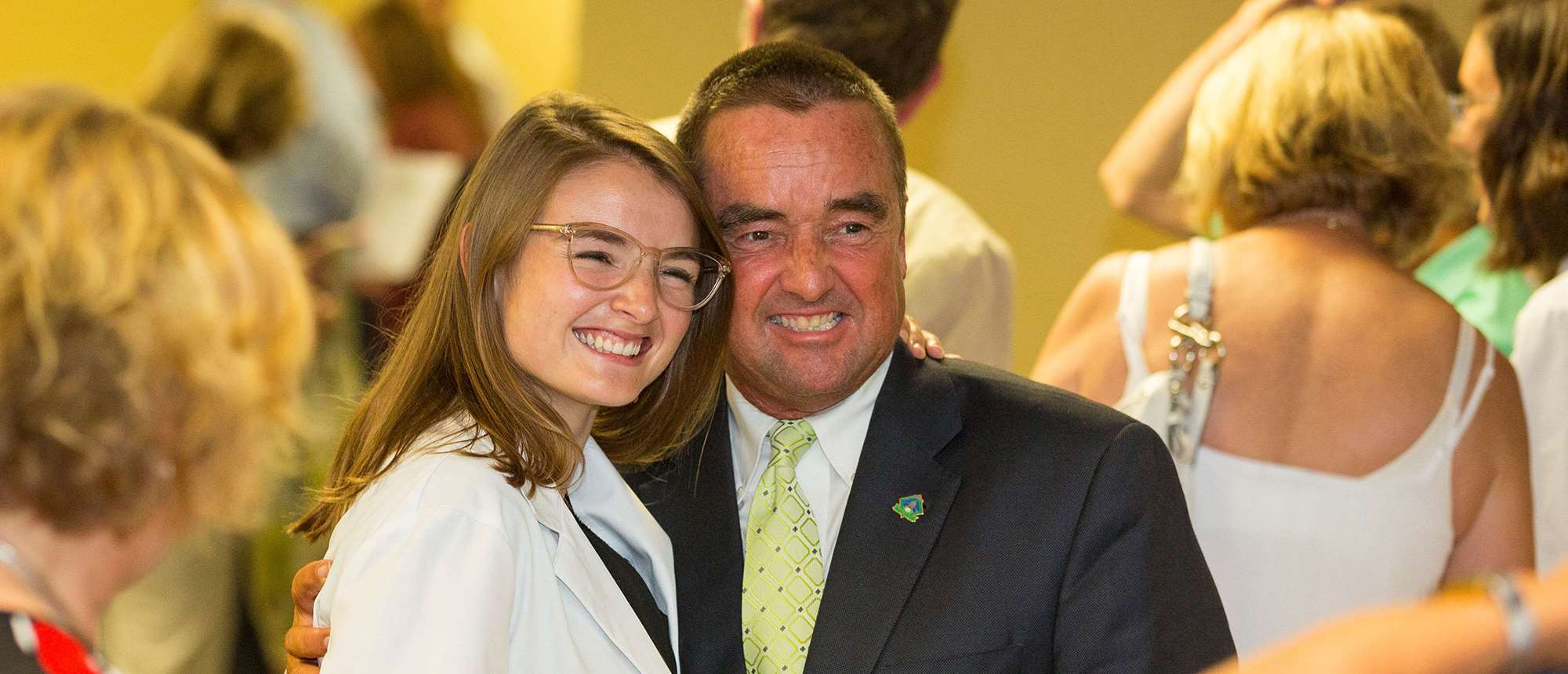 For first-year medical student Greta Schmitt, the decision to return to Green Bay to pursue a career as a physician came naturally. After all, her family supported the concept of a medical school in her hometown from the beginning.
Greta's father, Jim Schmitt, has been the mayor of Green Bay since 2003, and she remembers hearing about the conversations surrounding the Medical College of Wisconsin creating a campus in her community as early as her junior year in high school.
"The community was so excited to have the medical school here," she says. "My father was a big supporter and proud of MCW expanding here. In fact, he recently attended a mayor's conference in Miami where he spoke about school's benefits to the community – a way to make Green Bay healthier."
For Schmitt, being one of the longtime mayor's three daughters was a fun way of life. It allowed her and her sisters to experience more of the "real Green Bay," she says.
"I saw a lot of diversity in the Green Bay area as a child and understood the challenges that the city faces firsthand," she recalls. "On weekends, we would go as a family to attend festivals and events. I was very much in-the-know about Green Bay's city politics."
But even as the MCW campus was being discussed, Schmitt wasn't sure back in high school that she wanted to become a doctor.
She attended Lawrence University in Appleton, where she studied biology and Latin literature. During her sophomore year, Schmitt was connected to James LaBelle, MD, PhD, at the University of Chicago, who is a Lawrence and MCW alumnus.
"In Chicago, I was able to work with him during the summers researching childhood cancer," Schmitt says. "It was so inspiring to work in the lab on his novel research, and I was able to see cancer at the molecular level and understand why it's so hard to beat."
After graduation, Schmitt moved to Chicago to continue her work with Dr. LaBelle. For two years, she gained even more experience working in his lab on pediatric oncology. She also had the chance to interact with those cancer impacted.
"During these years, I could see pediatric patients at the hospital," Schmitt explains. "I completed a three-month training program called Open Heart Magic to become a magician."
After that, she visited and interacted with pediatric patients through magic. These personal bedside interactions helped the pediatric patients feel special, more confident and empowered during such a scary and stressful time in their lives. Through the magic, Schmitt was able to see the patient side, near the bedside.
"I found my calling," she reflects. "Although I loved research, I found that the patient side of medicine called louder."
While she was researching Midwest medical schools, Schmitt's parents didn't push her to look at MCW-Green Bay.
"After a while, I just knew it was the place for me," she says. "During the interview process, I felt like they were looking at me as a whole person. The panel of 8 to 10 interviewers had researched me. One person asked me why I took a class on a certain female poet. I wanted to be asked that question, and I had a good answer!"
Based at the St. Norbert College campus, the program at MCW-Green Bay spans three years, and Schmitt's journey began this past July.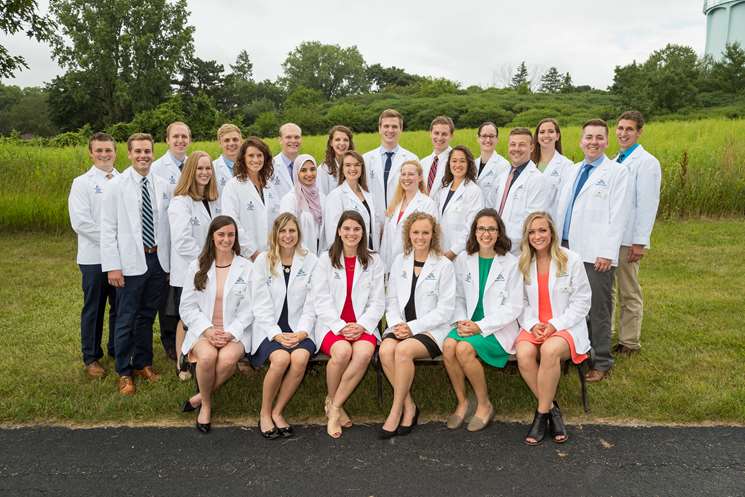 "There are 25 students in my class, and we are only the third class to go through the program here," Schmitt says. "I am so grateful to the M2 and M3s who help us during our first year here. It's a challenge to manage the timing of studying basic science courses and clinical at the same time."
That clinical time in her own community means a lot to Schmitt.
"When seeing patients here, I can easily relate to them because I grew up here," she notes. "That's been a cool thing. I also see a lot of chronic illness like diabetes and hypertension. I feel that there is a strong need for patient education here. As medical students, we're active in the community and share health information with students at the schools."
Schmitt has felt very supported from the beginning.
"It's a small campus, and I feel like the staff has your back and advocates for you," she concludes. "I hope to end up in back in Wisconsin, ultimately. Perhaps I'll choose a residency somewhere else then I'll return to Wisconsin. My story would then come full circle."