MACC Fund: The Power of Collaboration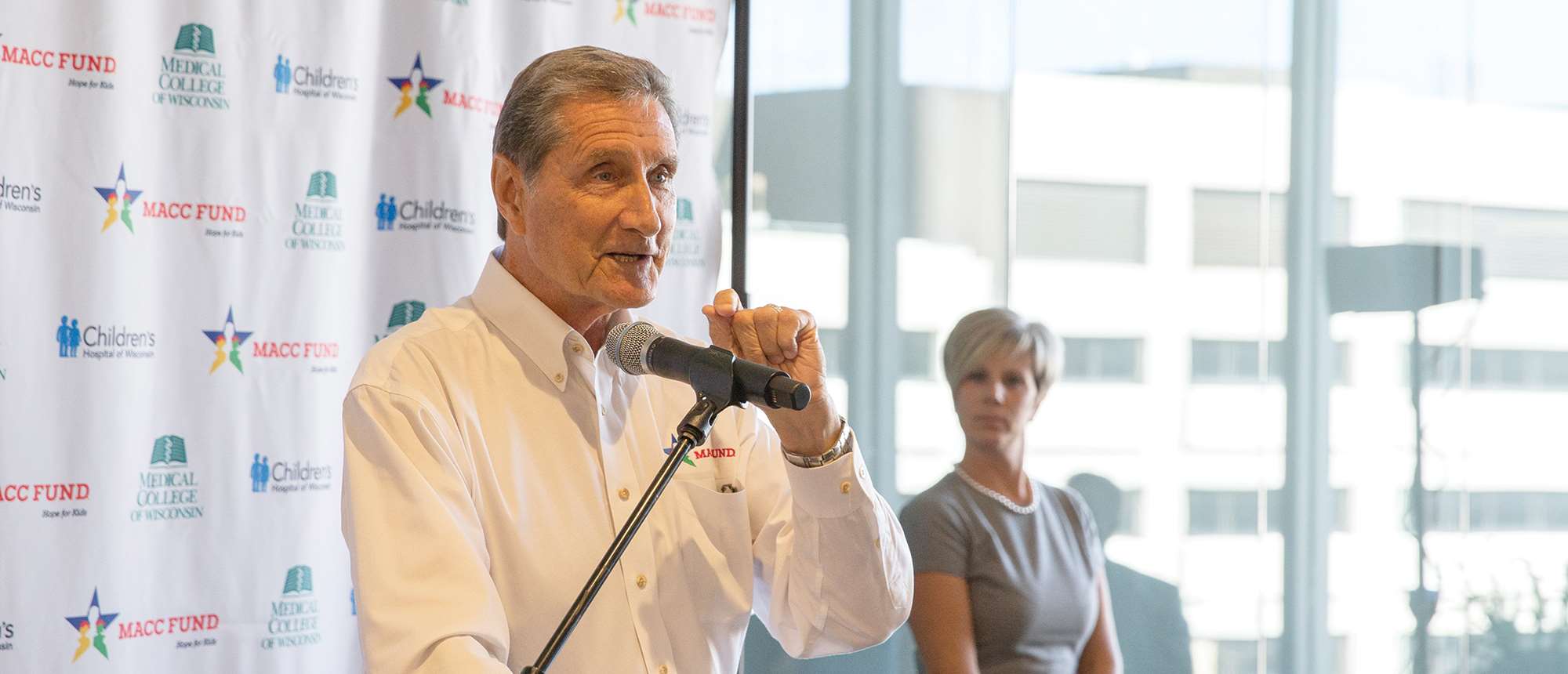 In September 2019, the MACC Fund announced a pledge of $25 million to MCW and Children's Wisconsin. The gift will help accelerate medical discovery and clinical care advancements to continue to improve survival rates and quality of life for kids diagnosed with cancer or a blood disorder. Speaking at the news conference were Peggy Troy, Children's president and CEO; Dr. John R. Raymond, Sr., MCW president and CEO (below); Jon McGlocklin, MACC Fund co-founder; and Becky Pinter, MACC Fund president and CEO (above).
"The Children's Wisconsin MACC Fund Center for Cancer and Blood Disorders is known across the country for both excellent patient care as well as innovative, cutting-edge research," says Peggy Troy, president and CEO of Children's Wisconsin – and she's grateful to those donors who have made it possible. "Patients and families have access to the very best clinical trials because of the research infrastructure that donors have helped us build."
Since its creation in 1976, the MACC Fund (Midwest Athletes Against Childhood Cancer) has garnered a high profile and contributed more than $79 million in contributions to fight childhood cancers. Over the years, it also has become much more than athletes and medical professionals. Today's MACC Fund comprises an ever-growing team of schools, groups, volunteers, sponsors and individuals – all dedicated to the battle against childhood cancer and related blood disorders.
John R. Raymond, Sr., MD, president and CEO of the Medical College of Wisconsin, credits the powerful partnership and potent combination of MCW and Children's.
"By working so closely together, both organizations are able to gain an added advantage that enables us to bring the highest quality of care – on a national and international level – to the kids in our region," he says. "I can't think of an investment that's more important to us and our society than our children."
The five-year survival rate for kids with cancer was 20 percent when the MACC Fund was founded, and now stands at more than 80 percent. However, fighting cancer is an ongoing battle – but one that is tilted in the direction of hope and health for young patients and our community.
Working together on the front lines of care and research, the MACC Fund, Children's and MCW, along with the community, are a united force in the fight. For Children's, it is this alliance that brings unparalleled strength. "We are proud of the program that we've built in partnership with community support – support in expertise and effort, as well as crucial financial support," Troy notes.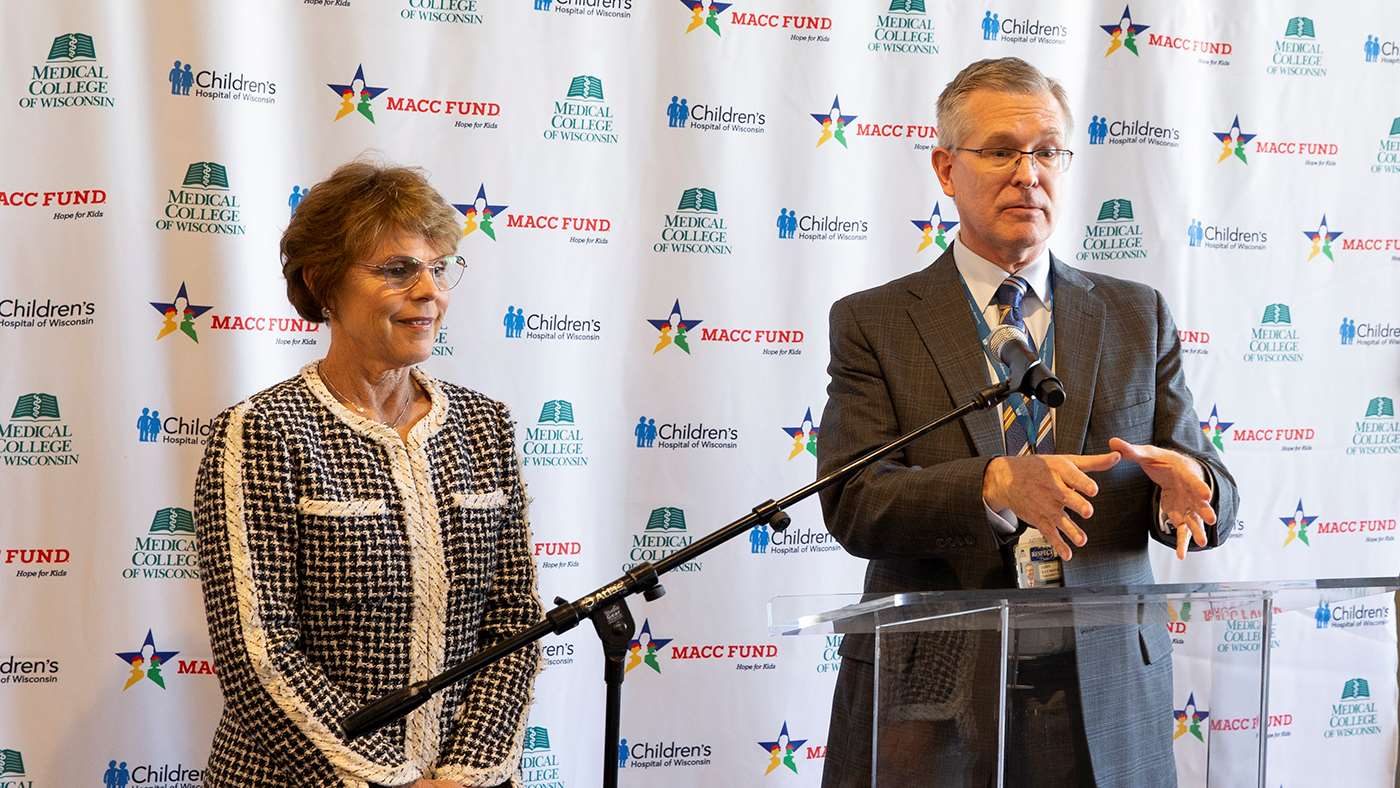 "Collaborations and partnerships are critical to our success. There are many things we can do here at Children's and many things we can achieve with our partners. But we also need the investment dollars in order to have access to the very best research and evidence-based care for our kids," Troy adds.
Dr. Raymond recognizes that the MACC Fund has a reach that stretches beyond Milwaukee and even the state. "When I travel around the country and talk with my colleagues, they're intrigued by the engagement of the MACC Fund and the success that we've been able to have in getting our superstar athletes – people who are very visible – to invest so deeply in the health and well-being of our kids, and they'd like to know how they can do the same," he shares.
The MACC Fund always has said its goal is to cure itself out of existence. With formidable allies such as the Medical College of Wisconsin and Children's Wisconsin, that goal is closer and closer to becoming a reality.
– James Peck