Match Day Moments: Gina Groshek
MCW student shares her journey that will lead to her Match Day moment and how her envelope will shape her future.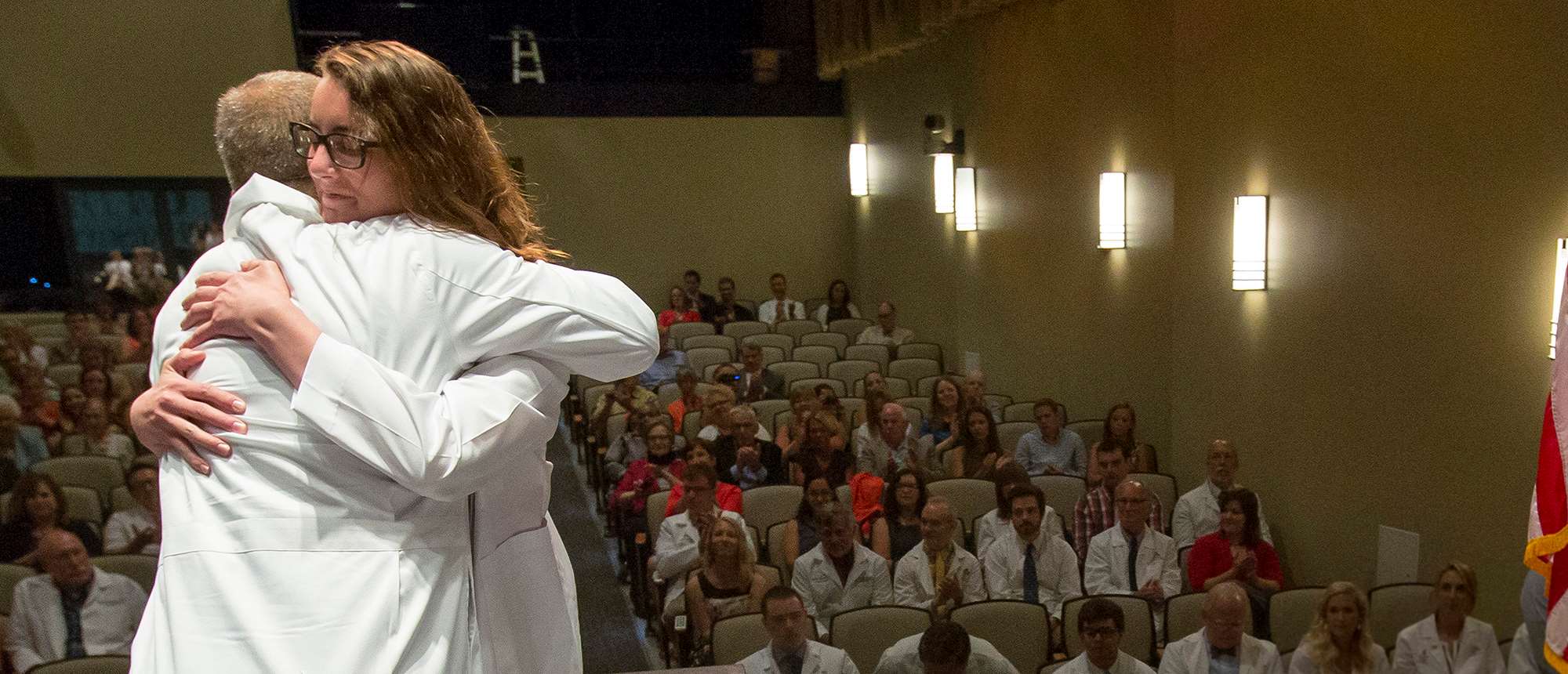 While many would consider commencement the culmination of a student's time in medical school and a representation of countless hours of studying and practicing in clinical settings to become the best physician possible, most physicians note a different day: Match Day.
Match Day takes place on the third Friday of March – March 15 this year – and marks the day when the National Resident Matching Program (NRMP) releases residency placement results at 12:00 pm Eastern Daylight Time to every medical student across the country. After applying to residency programs in their specialty of choice, traveling for interviews, and submitting a ranking of their preferred programs, students anxiously wait for this moment, when they'll gather with classmates, friends and family and open envelopes informing them where they will spend the next three to seven years of their medical training.
Gina Groshek: MCW-Central Wisconsin
Gina Groshek from Amherst Junction, Wisconsin, hopes to match into a family medicine program. As a member of the inaugural MCW-Central Wisconsin class, and therefore the first to participate in the Match, she says her emotions range from feeling honored to represent her class to nervous excitement to take this step toward her future as a physician.
"I like family medicine because I love all people, all ages, all races, all gender identities, you name it," Groshek says. "I am excited about building lasting relationships with my patients."
She believes attending MCW-Central Wisconsin provided a strong foundation and prepared her for her future career.
"When I first learned about the MCW-Central Wisconsin campus, it sounded too perfect to be real; it is a three-year curriculum, close to home, on a small campus where I won't be lost as 'just a number,'" Groshek recalls. "When I walked in on Second Look Day, I was greeted by name. I quickly realized that this campus was the one for me."
She feels the relationships she has built with her clinical preceptors, professors and classmates through medical school have been crucial in preparing to be the best physician possible. Groshek's classmates have become like family, she explains, working collaboratively and encouraging each other throughout their three years together. Additionally, spending so much time in clinic working directly with attending physicians allowed her time to ask more questions, build relationships with patients and practice her clinical and procedural skills in a hands-on setting.
Groshek admits she is nervous to open her envelope on Match Day but knows she has the support of the MCW-Central Wisconsin community behind her.
"Every single classmate, faculty and staff member at MCW-Central Wisconsin has been a part of my success as a medical student," she says. "It is such an honor to be part of the inaugural class and to be participating in the Match this year. I can't wait to spend Match Day with my classmates who have been there with me through it all as we find out our fates. It will be a really joyous day."