MCW Student Demonstrates the Relationship Between Music and Mental Health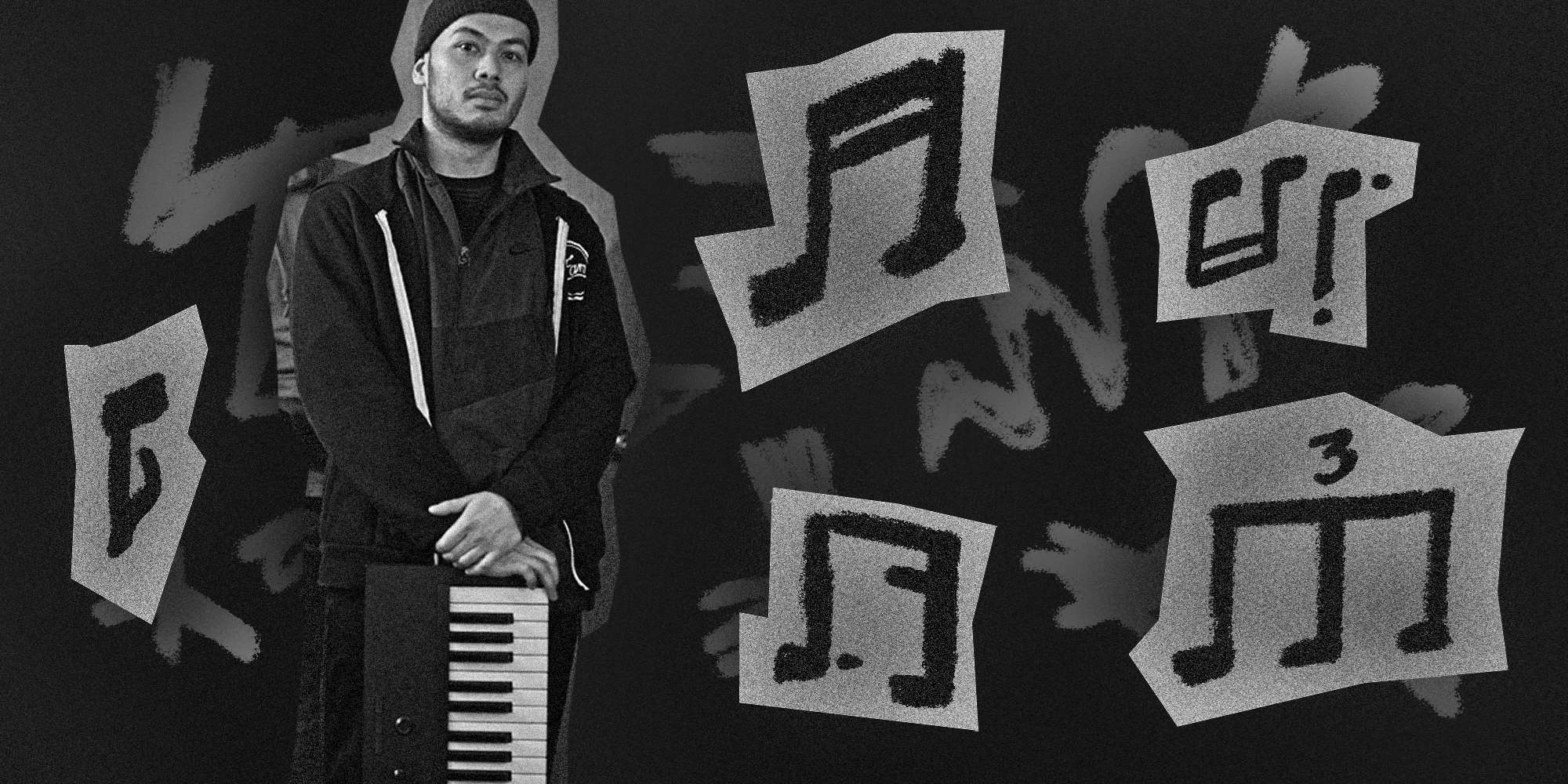 Francis Tongpalad, a fourth-year medical student at the Medical College of Wisconsin (MCW), is most at peace when he's in the "flow state."
"You experience time in an expansive way in the flow state," he explains. "You're really able to be physically present."
First classified by Hungarian-American psychiatrist Mihály Csíkszentmihályi in 1975, the flow state refers to the process of being fully immersed and energized while enjoying an activity. Tongpalad, who will graduate in May and then begin a psychiatry residency program, attains his flow state by making music and being creative.
Thriving in the flow state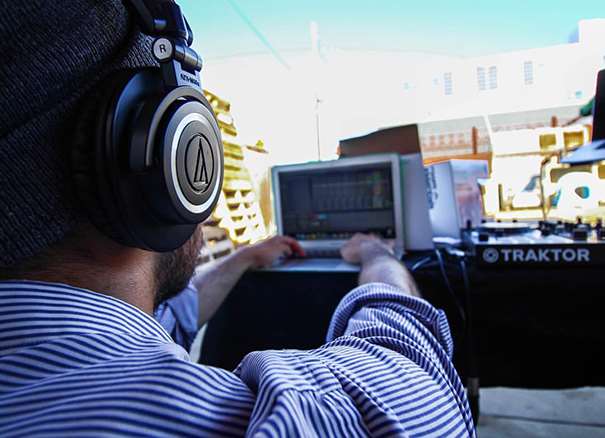 Tongpalad, whose artist name is w/u, which can mean "With U" or "Work Up," says having that outlet has helped him immensely throughout life, including his studies. "It's easy as a medical student to worry about a test result, a board exam that's coming up, or whether or not you're going to get a residency," he explains."
All that stress is bad for your body," he says. "I appreciate music in that way because it helps ease that."
Stress was a regular part of life for Tongpalad, a Milwaukee native, whose mother is from Puerto Rico and father is from Thailand. Born in Milwaukee, he moved around the country often as a youth. His family even spent a few years in Bangkok, Thailand, before they settled in Stockton, California, when he was in seventh grade. It was there he found an outlet for his stress in music, playing trombone in the band and experimenting with rap, while immersing himself in other genres.
In high school he also joined a youth program for Asian Americans, which taught him the history of communities of color in America and encouraged participants to become active leaders and agents of change in their communities. Inspired, he went on to attend the University of California-Berkeley. There he was surrounded on campus by other musicians and creatives, and also worked with youth programs, including the one he participated in while in high school. Many of them were also involved in music.
"It was very inspiring to hear all these young people express themselves through different mediums: guitar, rapping, dancing and house music," Tongpalad says. "They loved the music so much, they wanted to tell their story through it, and I always wanted to tell my own story through music."
He began to make his own music, collaborating with other artists in the Bay Area and then participated in a post-baccalaureate program. In 2017, his life journey would take another turn. This one brought him back to Milwaukee, where he would attend MCW .
"I wanted to be back in the place where I was born," he says, "reconnect with it as an adult and be of service to the community." As a medical student, he was able to trace back some of his roots, even doing a rotation at the Sixteenth Street Community Health Center on Milwaukee's south side.
"My mom and grandma use to get their care there," he says. "Being back in the city and the clinic is meaningful on multiple levels."
Cultivating like Kanye
Tongpalad was also able to tap into the local music scene in Milwaukee, entering and winning a producer battle judged by professionals who had worked with famous artists Kanye West and Wyclef Jean.
COVID-19 hit just as he was building relationships with artists locally, but it didn't stop him from learning more about production online and connecting with other MCW students who were also musicians.
He has since released one album and hopes to finish a second soon. He says that the album, which pulls from multiple musical influences, will play on intersections between night and day and time and space. It will also feature his MCW classmates who have made contributions such as providing field recordings, or rap vocals on some of the tracks.
Taken together, he believes his music, his passion for marginalized communities and his experiences as a Latinx and Asian American will help him as a psychiatrist.
"You feel like there's a push and pull between your identity, what your family wants versus what the norm of the dominant culture is," he says. "That can cause internal pressure with young people. Psychiatry is shaped by physiology and biology but also by history and social context."
Tongpalad also believes that issues like imposter syndrome, narrative burden and code switching can place undue stress on students navigating spaces of higher education and the professional world.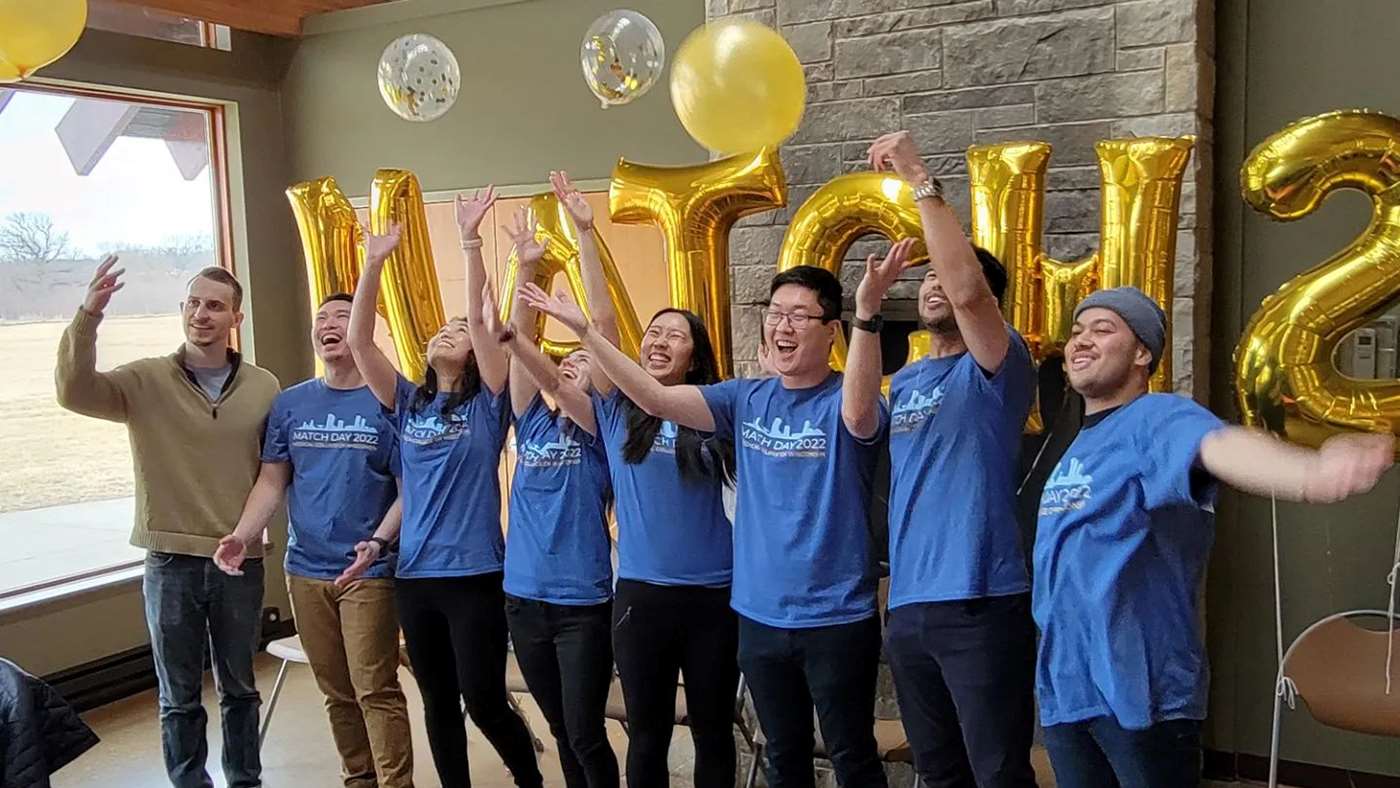 After graduation, Tongpalad will begin his residency at the University of California-Davis. As he reflects on his studies and music, he wants others to realize how helpful it can be to tap into their flow state, whether it's through music or by pursuing other passions.
"You don't have to wait for medical school to be over to start cultivating other parts of you," he says. "These things don't have to be mutually exclusive, and it's very helpful to have an outlet."