MCW Surgeon and Educator Brings Expertise to South America as a Fulbright Grant Recipient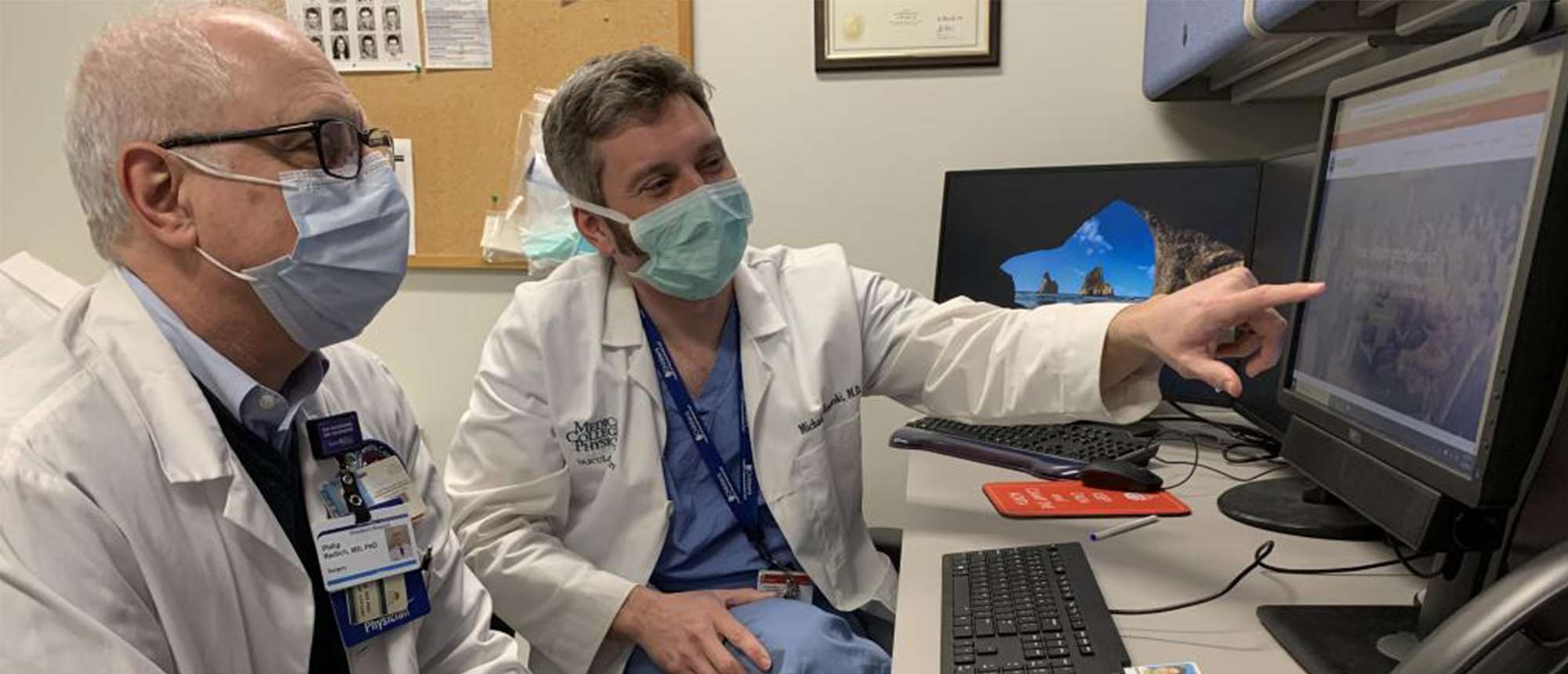 Michael Malinowski, MD, a vascular surgeon and associate professor at the Medical College of Wisconsin (MCW), will always remember the first opportunity he had to treat patients in a new country.
"It was very eye-opening to see the differences in health offered to people globally," he says.
At the time, Dr. Malinowski was a vascular fellow at Loyola University Medical Center in Chicago participating in a program that took trainees to the Dominican Republic to treat basic vascular needs.
"It's hard to turn a blind eye to the health disparities that exist when I've had exposure to it," he shares.
Dr. Malinowski has carried that passion for helping others in need across the globe since then, collaborating with surgeons and educators, and lending his expertise while also learning from them.
"I really do love the collaboration, the friendships and the relationships that come with surgeons globally, with other educators globally trying to solve common problems," he says. "There's certainly things that we don't do well in this country that they do well, even when working with fewer resources."
Dr. Malinowski's last project took him to Montevideo, Uruguay, as part of his work as a Fulbright Specialist and honoree of the prestigious Fulbright Program. Fulbright Specialists are professionals who travel across the globe to lend their expertise to countries seeking to solve a major national problem. In Uruguay, the challenge is to develop a new medical education curriculum for the country.
Dr. Malinowski was chosen for the project through a process that begins with the host country reaching out to the Fulbright Commission seeking someone with a higher level of expertise to tackle a major challenge in the region, which could include issues related to engineering, agriculture, urban planning, military, law and economics, or, as in this case, medical education.
The Fulbright Commission completed a peer review process to identify candidates and then reached out to the US Embassy to send the right person for the job. It's easy to see why they chose Dr. Malinowski, who is a leader in education and the design of medical education curriculums.
Dr. Malinowski recently served as the chair of the MCW Curriculum and Evaluation Committee, which assisted with the current revision of the 3- and 4-year MD programs at MCW's Milwaukee, Central and Green Bay campuses. He also currently teaches fellows from countries like Qatar, Antigua and Beirut through the Johns Hopkins School of Education, helping them with research and project design for curriculum globally.
"I've always loved education; both my parents were teachers, so it runs in my blood," he says. "This project is a natural extension of that."
Dr. Malinowski was in Uruguay for 14 days, each day meeting with a different group of curriculum leaders and specialists to discuss a topic requested by the host country. He presented on six invited lectures during panel discussions for four hours a day for all days but Sunday of his trip. He had collaborative meetings with all medical education leaders of the UdelaR (La Universidad de la República), the primary university system of Uruguay, which teaches 40,000 students across the spectrum of medical program degrees (RN, LPN, PA, etc.) and almost 6,000 medical students. In addition to meeting the dean of the medical school, Dr. Malinowski had the opportunity to collaborate with leaders from other schools as well, including the Schools of Nursing, Engineering, Dentistry and Art.
"On one day, I was meeting with a surgical group about manual skills dexterity and assessments, and another day I was meeting with educators about opportunities in postgraduate research," he says. "It's very specific requests by different groups of medical education physicians and trainers at UdelaR."
He described the two-week schedule as high utilization and a meeting of the minds to discuss solutions to very specific problems.
For Dr. Malinowski, the project is another chance to do what he loves – teach and learn from others.
"Through this collaboration and exchange, we both become richer," he says. "I wholeheartedly believe that."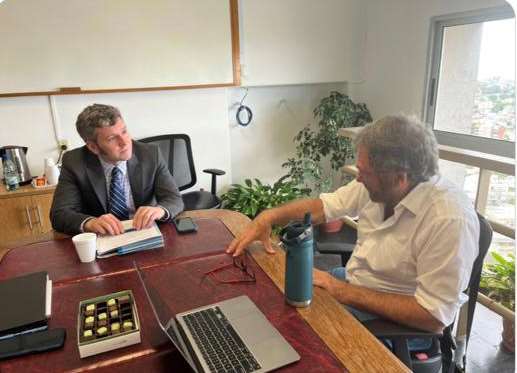 Discussions with the director of Graduate Medical Education at UdelaR.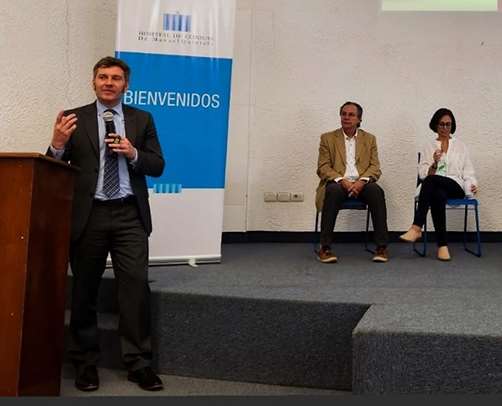 Lecturing on global obstacles to medical education before an audience of 80 national education leaders.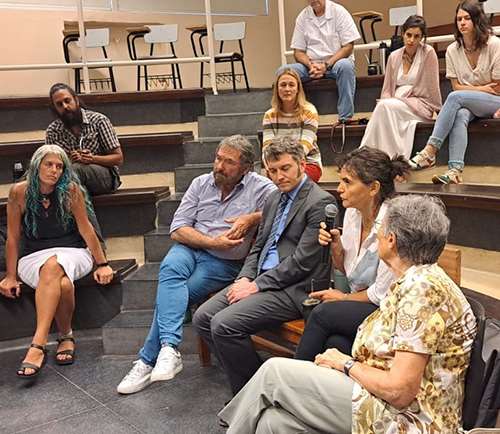 Dialogues with selected groups of educators at UdelaR.