MCW's Education Enterprise Pivots During COVID-19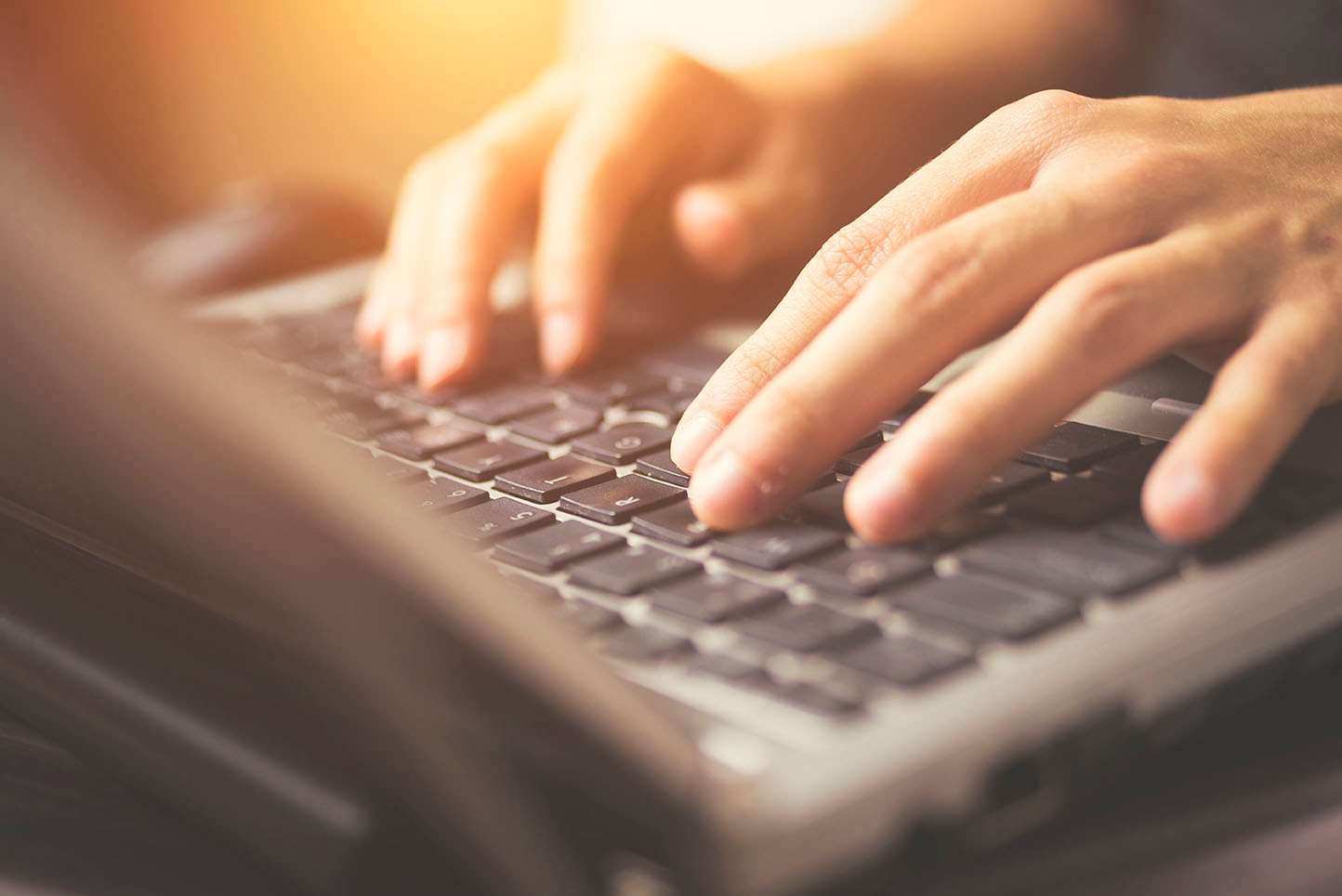 During the COVID-19 pandemic, more that 25 million students worldwide transitioned to remote learning. As a result, every institution had to embrace online course delivery and education technology to remain connected to their students. "MCW responded swiftly and decisively to ensure that our learners remained safe and healthy while also fulfilling the necessary requirements for graduation," says Joseph E. Kerschner, MD '90, FEL '98, provost and executive vice president and dean of the MCW School of Medicine.
School of Medicine
Beginning in mid-March, medical students were informed that the new and rapidly changing landscape of COVID-19 had led to significant changes in the way that MCW needed to deliver education.
Clinical partners notified MCW that all M3 and M4 students could no longer work in the clinical setting due to shortages of Personal Protective Equipment (PPE) and concerns about student exposure to COVID; students did not return to clinical rotation until May 29. During that interval, students received virtual learning experiences and telehealth experiences. Many students had to make-up lost clinical time in late May/early June in order to complete their M3 year. Students who were unable to complete a significant clinical experience in a given clerkship received an "Incomplete" until the clinical experience was completed. Third-year two-week elective and four-week elective courses commencing March 30 or thereafter were canceled. Administrators worked to ensure that any gaps caused by MCW's response to COVID-19 did not penalize students' abilities to take vacation or reserve time for residency interviews in their M4 year.
All clinical electives, ambulatory courses and acting internships for M4 students starting March 30 also were canceled, and the Capstone course was offered online over a four-week period. Rather than doing two Acting Internships (AI) and a required ambulatory rotation, students were required to complete two of three courses. Students were able to experience the clinical environment, however, via virtual clinics, as IT solutions enabled them to join their physician-teachers in these virtual visits.
All courses for M1 and M2 students moved to 100 percent online delivery. Lectures and exams were administered remotely and all Pathways were delivered completely online.
Medical students at MCW-Green Bay were uniquely challenged due to the time-efficient program that has enabled them to graduate in three years. In the Green Bay curriculum, AIs, Ambulatory Rotation (AR) or required electives were placed toward the end of the students' clinical experiences – which, if missed, could have had a negative impact on their ability to graduate. MCW's Academic Standing Committee, however, voted to lower the requirement to allow the combination of two AIs (or one AR and one AI) in light of the impact the pandemic had on in-person medical education. M3s at MCW-Central Wisconsin were not impacted by the suspension of in-person clinical care because they have a longitudinal integrated curriculum and already had completed their in-person requirements for graduation.
School of Pharmacy
As part of its accreditation process, the MCW Pharmacy School had prepared a continuation of operations plan to ensure that ongoing delivery of the Doctor of Pharmacy program would not be disrupted due to systems failures. This plan had been tested earlier to ensure effectiveness, and thus the Pharmacy School was able to easily transition to the plan's instructional methods at the onset of COVID-19. The plan's primary virtual method was live instruction via Webex videoconferencing. In some instances, faculty members chose to utilize pre-recorded instruction tailored to the content.
Faculty and students alike had to be quickly oriented to the Webex platform, supported by a robust cadre of user guides and support materials. Some unique instructional requests, such as annotation and use of a virtual white board, led to creative problem-solving and additional tools made available by Webex. The Patient Care Laboratory courses, which often require the use of small groups of students, were held virtually on the BlueJeans platform. Instruction in these skills lab courses would begin with the instructor virtually addressing the class as a whole before moving students into breakout rooms or separate virtual meetings for small group work. Students would practice critical pharmacist skills with one another – such as virtual medication counseling – before being paired for assessment with a pharmacist preceptor. The BlueJeans platform also was used for virtual student admission interviews.
Additionally, instructors utilized a variety of asynchronous assessment tools to ensure students were engaging with and understanding material while also allowing them the flexibility to complete such assessments.
All instructors and faculty mentors have hosted virtual office hours since the start of remote work/learning. Further, staff in the Office of Student Affairs connect with a handful of different students each week. George E. MacKinnon III, PhD, MS, RPh, founding dean of the School of Pharmacy, has hosted multiple virtual Town Hall meetings with students to share critical updates and solicit feedback. And the Pharmacy Student Alliance (the School's student government) has continued to operate albeit virtually, including the introduction of virtual study groups and social gatherings.
Graduate School
All Spring 2020 didactic course instruction was moved online to comply with the state's Safer at Home order, and course exams moved online or to a take-home format.
During MCW's research hibernation period, only research deemed essential (as defined by the Office of Research) was allowed; as a result, nearly all onsite dissertation research was halted. Despite this restriction, graduate students were encouraged to remain intellectually engaged and undertook active strategies to ensure they continued to make academic progress and to interact with colleagues – which often required additional virtual committee meetings to reassess specific aims and short-term goals. Graduate students were able to engage in literature reviews, manuscript writing, data analysis, preparing future research seminars/posters, virtual journal clubs and more.
All dissertation and thesis defenses were moved to an online format, and PhD students who defended through the end of May were able to livestream their defense.
The Graduate School awarded 31 PhD, 12 Master of Science, 15 Master of Medical Physiology and eight Master of Public Health degrees at Commencement; 70% of those receiving PhDs have accepted post-doctoral positions, 20% have accepted positions in industry or government and 10% will continue medical school.
MCW Prepares for the First Semester of the 2020-2021 Academic Year
Learning experiences will be a mix of face-to-face, livestreaming to multiple locations and online instruction.
On-campus instruction mostly will be applicable to first- and second-year medical and pharmacy students, and first-year Master of Anesthesia students.
Staggered class start and end times will be put in place to minimize large groups from entering/leaving campus at the same time.
The maximum number of students permitted in a designated single classroom is 50 students.
All faculty, staff and students are expected to follow institutional campus guidelines, including symptom monitoring and daily screening, face coverings in MCW common spaces and physical distancing.
Students will resume clinical rotations but will not interact with COVID-positive patients; students will follow the testing protocol of the facilities in which they are working; some clinical rotations are virtual.
Instructors and students are required to wear face coverings when in the classroom, including rooms where plexiglass has been installed on podia.
Testing will be available for students who will be on campus on a regular basis to attend class and who wish to be tested.
– Sara L. Wilkins