No Place Like Home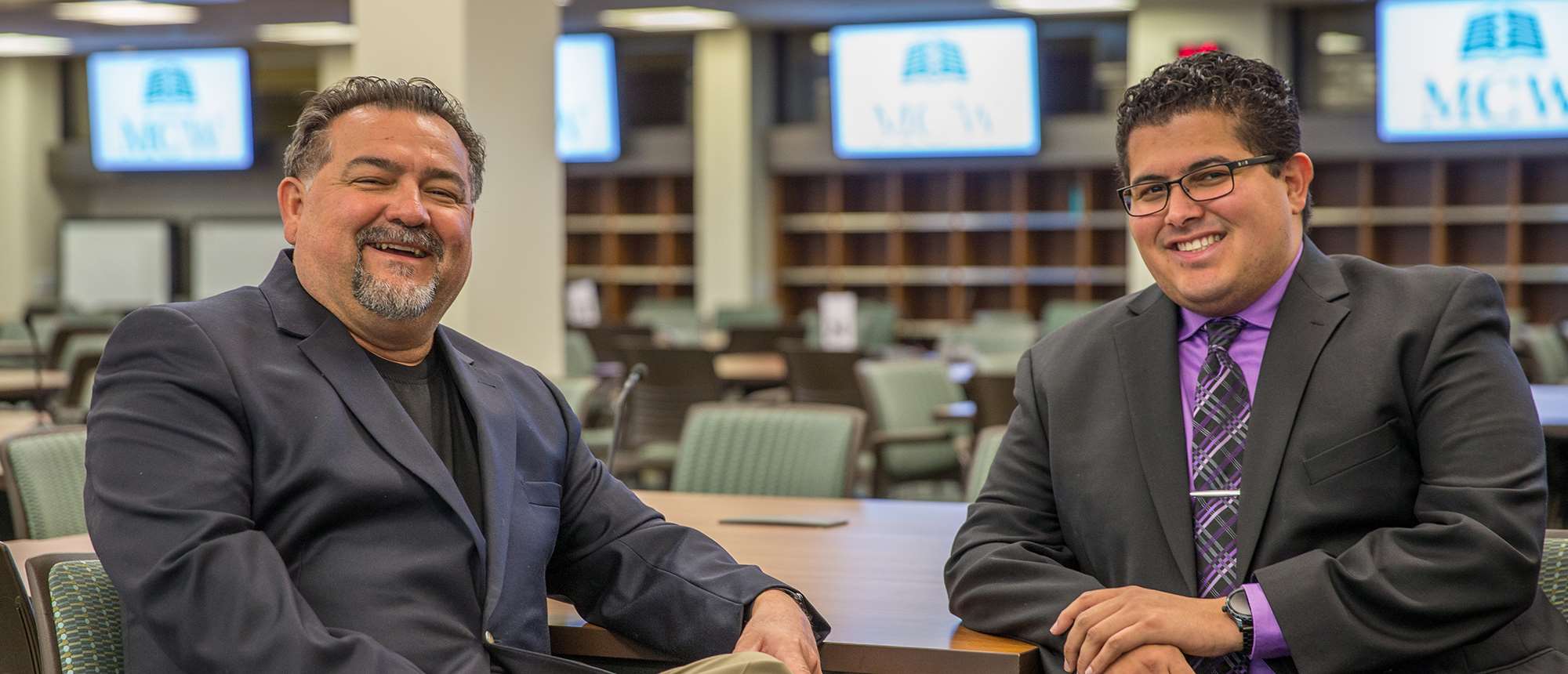 Along with others across the country, fourth-year Medical College of Wisconsin (MCW) student Hector E. Lopez anxiously awaited Match Day, the day when graduating medical students open an envelope revealing where they will complete their residency training. For many MCW students, the journey, a culmination of a year of applications and interviews with residency program directors as part of their participation in the National Residency Matching Program (NRMP), will take them far from Milwaukee.
But Lopez, a 26-year-old Greenfield, Wisconsin, product, hoped to stay close to home, near the comforts of his tight-knit Puerto Rican family and a community that needs the type of care he can offer, he says. Like his father Hector M. Lopez, MD, who runs Independent Physicians of Wisconsin, Dr. Lopez's Office, on Milwaukee's South Side, Lopez speaks Spanish, a boon for patients wishing to receive care in their native tongue.
"To me, it's really important to make an impact on my community, and knowing there is such a great need for Spanish-speaking doctors here motivates me to stay and help," Lopez says.
Being community-oriented is a trait he learned from his parents, and especially his father, who came to Milwaukee from Puerto Rico decades ago to complete his residency and never left.
"They always taught me to remain grounded, dedicated, and to give back to my community," Lopez says.
Another thing they taught him – along with his sister, a second-year law school student at Marquette University, and a high-school-aged cousin that his parents are raising now – is that education comes first. That push led Lopez to St. Louis University in Missouri, where he majored in biology, minored in sociology, and graduated summa cum laude in 2014. It was his first time away from home for an extended period, he says. Upon graduation, he returned to Milwaukee to be close to his family and attend MCW.
It was his decision alone, Lopez says, in terms of what academic path his life would take and where it would take him. He thought long and hard about pursuing a PhD in biology and says he never felt a push from his family to practice medicine. Lopez knew how demanding the field was, having spent many a day at his father's practice, watching him see patient after patient. Knowing he'd have a support system nearby made his decision easier.
"It's been great having them close," Lopez says. "Just being able to call my mom and ask her if she can make rice and beans when I come home to visit. Having that home comfort food and family to lean on is so important to me."
Another benefit of staying close to home has been the opportunity to apply the practical skills he's learning at MCW at Children's Hospital of Wisconsin and Froedtert Hospital. Those experiences have prepared Lopez for the next step in his career, where he matched in anesthesiology at the Medical College of Wisconsin Affiliated Hospitals (MCWAH) for his residency training.
As an anesthesiologist, Lopez believes he'll have the added benefit of using his Spanish language skills with some of his patients rather than them having to speak with a translator. It's important, he says, because surgery is an intense experience, and there is limited time to gain someone's trust and put them at ease before a procedure. Lopez believes speaking a mutual language, even if it's for a limited time, will help him earn that trust.
"I might not have that lasting impression that my father has after treating generations of patients and their families, but helping to assist the community, including Spanish speakers, however I can is extremely important to me," he says.