Physician-Olympian: Dr. Michael Woods Achieves Olympic Excellence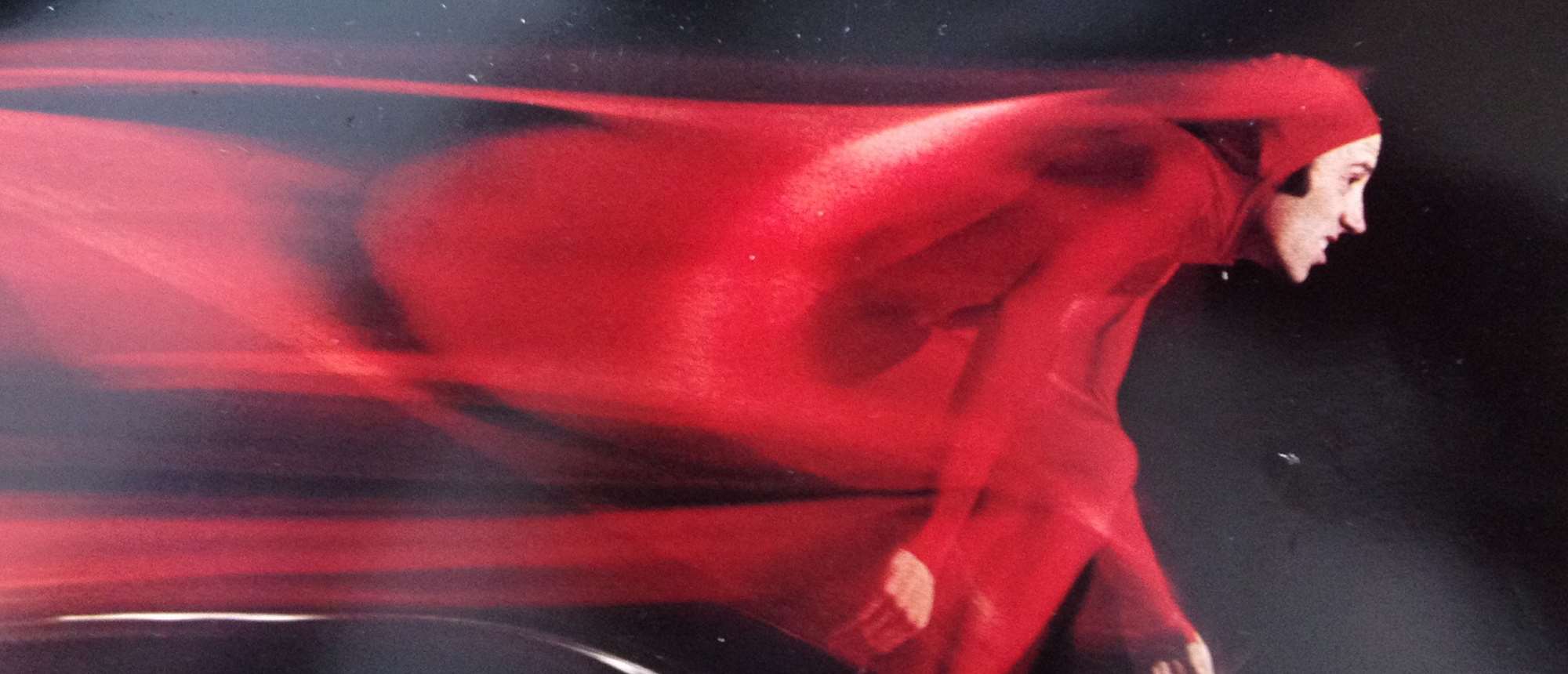 "From very humble beginnings, I learned how to work really, really hard to get to a high level. To get there, merely working hard wasn't enough. One also has to learn how to take a very technical approach to be at their best. There is a lot of brainwork involved."
Michael P. Woods, MD '79, GME '83, could easily have been describing his career in medicine. He graduated from MCW in 1979 and went on to complete his residency in 1983, also at MCW. He continues to practice as an anesthesiologist in Waukesha. But he was actually describing another impressive accomplishment altogether. While pursuing medicine, Dr. Woods was also a competing three-time Olympian and former world champion in speed skating.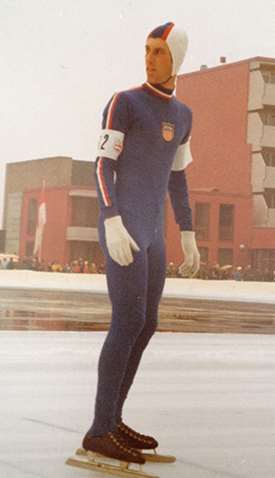 "I competed in the 1976 Innsbruck Olympics while I was in medical school at MCW," Dr. Woods recalls. "Then I competed in the 1980 Lake Placid Olympics and the world championships while I was an MCW resident, and in the 1984 Sarajevo Olympics while I was a staff physician at the VA. My instructors and colleagues throughout my education and career at MCW supported me and played a big role in my ability to train and compete."
He says he has lived in the Milwaukee-metro area his whole life, which enabled him to pursue excellence in both speed skating and medicine.
"I learned how to skate on a Milwaukee County pond, and through my high school years, I used to climb on the number 30 bus, take it out to 84th street, and walk the half a mile down to the rink to train."
Today, that original rink has been replaced by the Pettit National Ice Center.
"Back in 1966, I was 14 years old, and Milwaukee became home to the first refrigerated 400-meter track in the U.S.," Dr. Woods remembers. "That was huge for U.S. speed skating because without the temperature-controlled rink, you could only train for 10 weeks, while skaters in other countries were training for 10 months. The rink opened a lot of doors for us. Everybody came to train in Milwaukee back then. If you weren't training here, you weren't going to compete."
Even as a teenager spending hours skating every week, Dr. Woods also made time to pursue a quality education.
"I grew up in a family where work was number one, education was number two, and speed skating was down at about number 10 on the list. I made sure I was in Milwaukee enough to work on my education," he says.
Dr. Woods turned down offers at other prestigious universities to pursue his bachelor's degree at Marquette University and then went on to earn his medical degree at MCW. He says he was inspired to become a physician after watching his brother, now a vascular surgeon, pursue the career. Chasing his athletic aspirations and his career ambition was challenging, but support from the MCW community helped him to achieve both.
"My professors worked with me and my training schedule, even tutoring me when I got back from training," Dr. Woods says. "They were really good at working with me. They knew speed skating was an important goal I wanted to pursue. They were wonderful people and helped me create training time during certain parts of the season to make it possible."
Dr. Woods took a year off between his first and second year of medical school and another six months off during residency to prepare for the 1980 Olympics and world championship.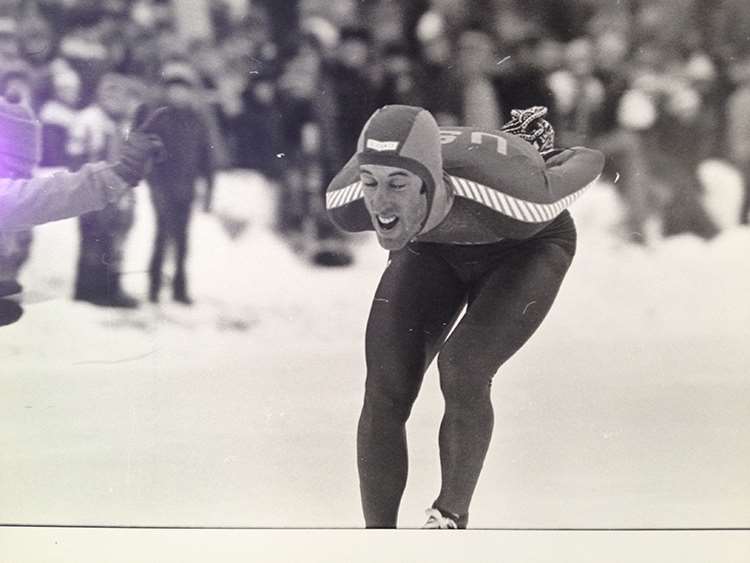 Ultimately, his hard work and years of training paid off. Dr. Woods qualified for three events in each of his three winter Olympics – the men's 1,500m, the 5,000m and the 10,000m – but as a self-described "distance-guy," he opted to prepare only for the longer races in his last two Olympics. In 1980, he took fourth place in the men's 10,000m and seventh in the 5,000m. After taking some time off from skating, he decided to compete in the 1984 Olympics, where he placed seventh in the 10,000m and 12th in the 5,000m. Additionally, Dr. Woods took home a gold and two silvers in the world championships. He placed second in the 5,000m and fourth in the 10,000m in 1979, then first in the men's 10,000m in 1980, and second in the 10,000m in 1984.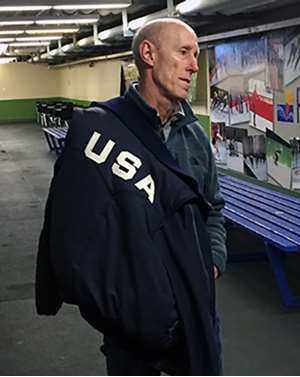 Today, Dr. Woods is retired from speed skating, though he has coached other athletes and also remains active by playing tennis, running, biking and skiing, and he is now learning pickleball. He also found time to help raise funds for the Pettit National Ice Center, and in 1998 he was elected to the National Speed Skating Museum and Hall of Fame. As the Olympics go on this year once again, he said he still enjoys watching the games but admits the sport has seen significant changes since his days competing.
"Athletes trend toward shorter events now. The men's 10,000m is a slow and ponderous race, but people don't like to sit and watch as much," Dr. Woods explains. "Also, people don't fall as much as we used to. The skates are more stable, and the mechanics of the skates have changed so skaters can lift the back of the foot off the blade. The controlled indoor training rinks have changed the ice and made the races much faster. In 1980, I missed a world record by 3 seconds; today in that same race, I'd get lapped three times, that's how much the sport has changed."
Dr. Woods says he is still thankful for the individuals at MCW who helped him pursue both medicine and his Olympic dreams.
"It was fun for me to be able to do both, and MCW played a big part in that. The professors and faculty were proud of helping to get me through this. In the end, competing felt like a good thing for me and for MCW."