Proud to be Local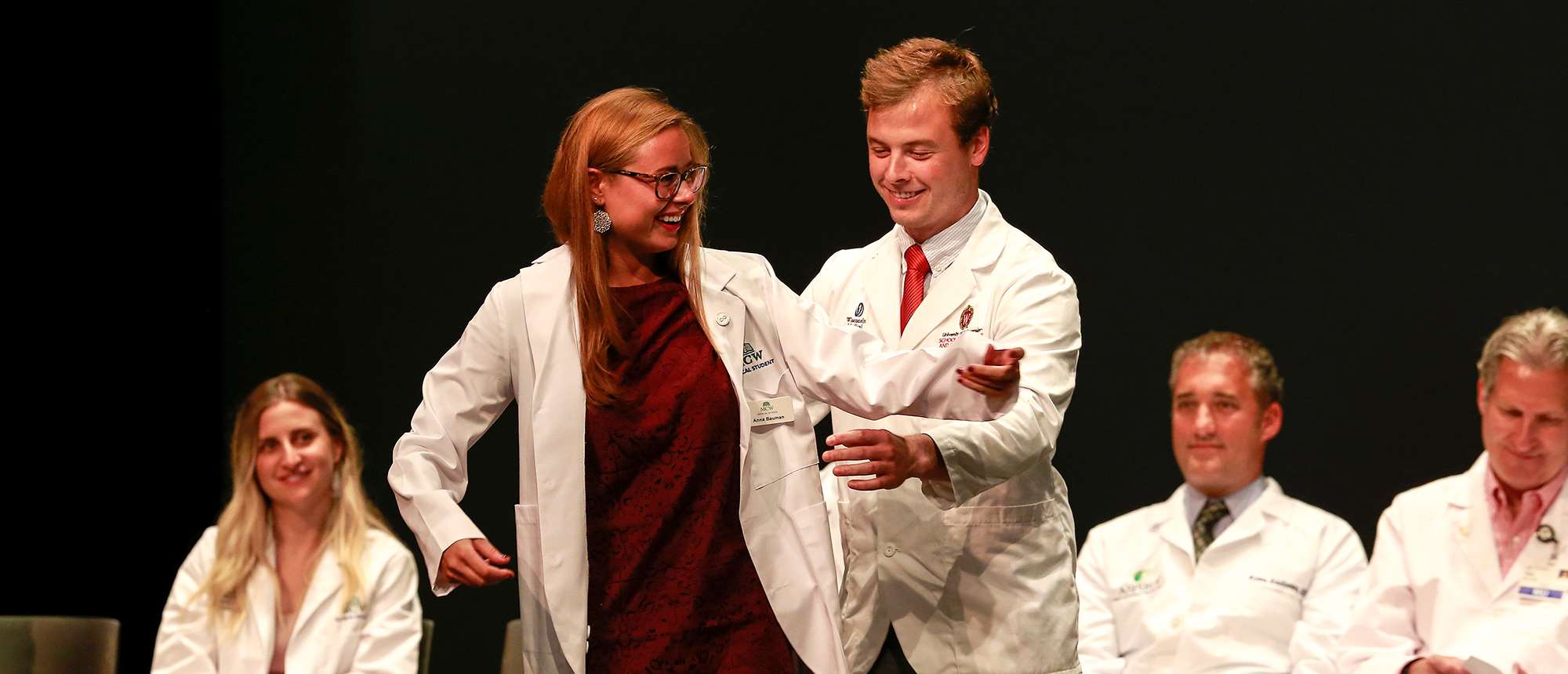 Anna Bauman of Wausau, Wisconsin, was a UW-Marathon County sophomore in 2014 when she first learned about an innovative new campus that the Medical College of Wisconsin was establishing in her hometown. In December 2014, she attended a talk by MCW-Central Wisconsin Dean Lisa Grill Dodson, MD, and hearing about the local accelerated medical school program immediately piqued her interest. In the four years since she first learned of the program, Anna transferred to UW-Madison to complete her pre-med undergraduate studies, applied to MCW-Central Wisconsin and was accepted as a member of this year's incoming class.
"I have been interested in a career in medicine ever since high school and am particularly interested in working in primary care and community medicine in more rural areas," she says. "When I first learned the opportunity to attend medical school in my own hometown was becoming available, I knew right away I wanted to be involved."
Anna has deep ties with the Wausau community. She grew up volunteering at the county jail and her church, and she was a bell ringer for the Salvation Army each year around the holidays. Throughout her high school years, she tutored her peers, worked in the greenhouse and as a lifeguard at the community pools, and played violin at the hospice house.
"I have seen a lot of different aspects of Wausau," Anna says. "There's so much going on here for a town of 40,000 people. It's a very engaging place to live."
Anna first became interested in medicine when she shadowed physicians in clinics in Wausau for a high school class. She also completed a family medicine clinical internship in a local clinic, which she says influenced her decision to become a community physician.
"I became interested in the field because I saw how collaborative, dynamic and challenging it was to practice community medicine," Anna says. "I liked how connected those doctors were to their community and how they knew how to meet local needs. I knew right away that community medicine appealed to me."
After attending Dr. Dodson's talk in 2014, Anna joined a pipeline committee for the campus as a student representative to encourage high school and college students in central Wisconsin to explore careers in medicine. Each month, she met with Dr. Dodson, local physicians and advisors and staff from local colleges to help promote student engagement and awareness for the new program.
"The pipeline committee provided resources and information about practicing medicine that students in central Wisconsin otherwise might not have found," Anna says. "I wanted to be a strong asset for faculty and staff at MCW and a good liaison to local students."
Anna says the connection between her interests in the medical field and her strong ties to her local community was the reason she was invested in letting other students know about the new campus.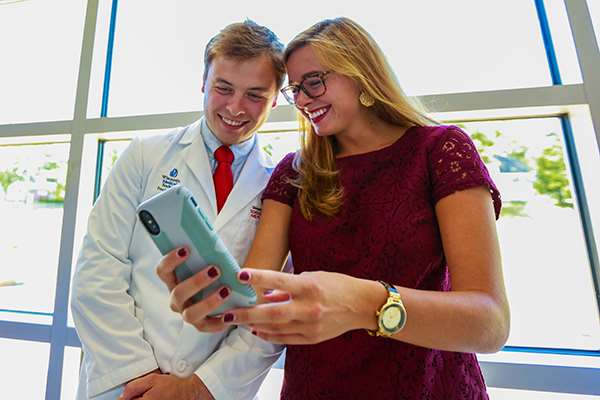 "There is a problem in central Wisconsin with retaining medical students who will want to stay here and practice as primary care physicians," she says. "From my point of view, I'm hopeful having a medical school in central Wisconsin will develop physicians who are deeply invested in this community and want to stay. I grew up here and am familiar with this area, which makes practicing patient care here that much more personal. MCW was my top choice for medical school, and I became a member of the pipeline committee because I wanted others to know about this opportunity as well."
MCW-Central Wisconsin is one of two regional campuses MCW created as a solution to Wisconsin's physician shortage, which studies indicate severely limit patient access to quality care in more rural areas of the state. One report by the Wisconsin Hospital Association estimated that by 2030, Wisconsin could experience an estimated shortfall of 2,000 physicians. MCW expects to lower the cost of medical education and increase the number of medical students who stay to practice in rural areas through their campuses in both Wausau and Green Bay and the establishment of new residency programs. Ultimately, leaders across MCW's three campuses hope educating students across the state will result in a physician workforce with a deep understanding of local health care needs and better patient outcomes. Anna says she has already seen firsthand the impact MCW-Central Wisconsin has had on the central Wisconsin community.
"The campus is great for students, but it is also a great thing for this community. I have seen how receptive people in Wausau are to MCW," she notes. "People love that we have this great institution here now, and we're proud our community can support this. I think this speaks volumes about how much the surrounding community cares about health care."
Anna also says having local medical students attending medical school in their hometown will provide current high school and college students with role models to follow.
"I know students in the first class from the Central Wisconsin campus, and seeing someone who is similar to me who grew up here and is attending medical school here made me feel like I could do this too," Anna says. "I have two younger sisters who might be interested in medicine someday, and having local role models through this program makes a big difference."
Anna is looking forward to learning from local physicians and role models herself, and that the opportunity to practice and learn under physicians at MCW-Central Wisconsin is part of what drew her to the program.
"My class has a total of 23 students, so it's relatively small for an incoming medical class," she notes. "I am looking forward to a lot of one-on-one training with physicians during my rotations. It's great that I will be able to learn in an environment I can envision myself working in someday. I will be able to see myself in their shoes someday, practicing and having a family in the area."
Anna hopes to be engaged in community health outside the walls of her practice. She plans to become involved in public health efforts in central Wisconsin and has particular interest in women's health and preventative care.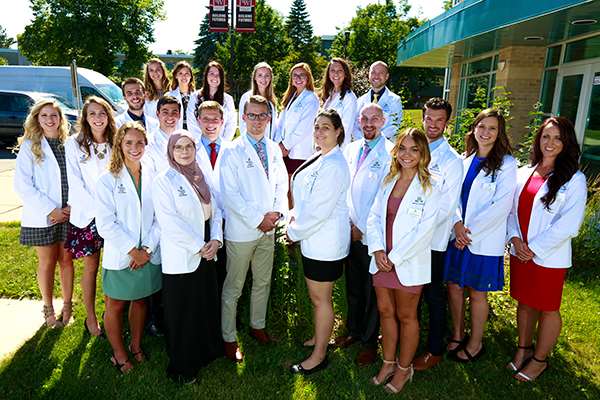 "Ultimately, being an active member of the community and having a deep understanding of the people who live here will help my practice," Anna concludes. "Wausau is a place that provides resources people need to feel welcome, healthy and like contributing members of the community. MCW-Central Wisconsin values the same things I personally value, and it's a dream come true to be able to attend medical school here.