Technology Partnerships Grow Computer Programming Talent at MCW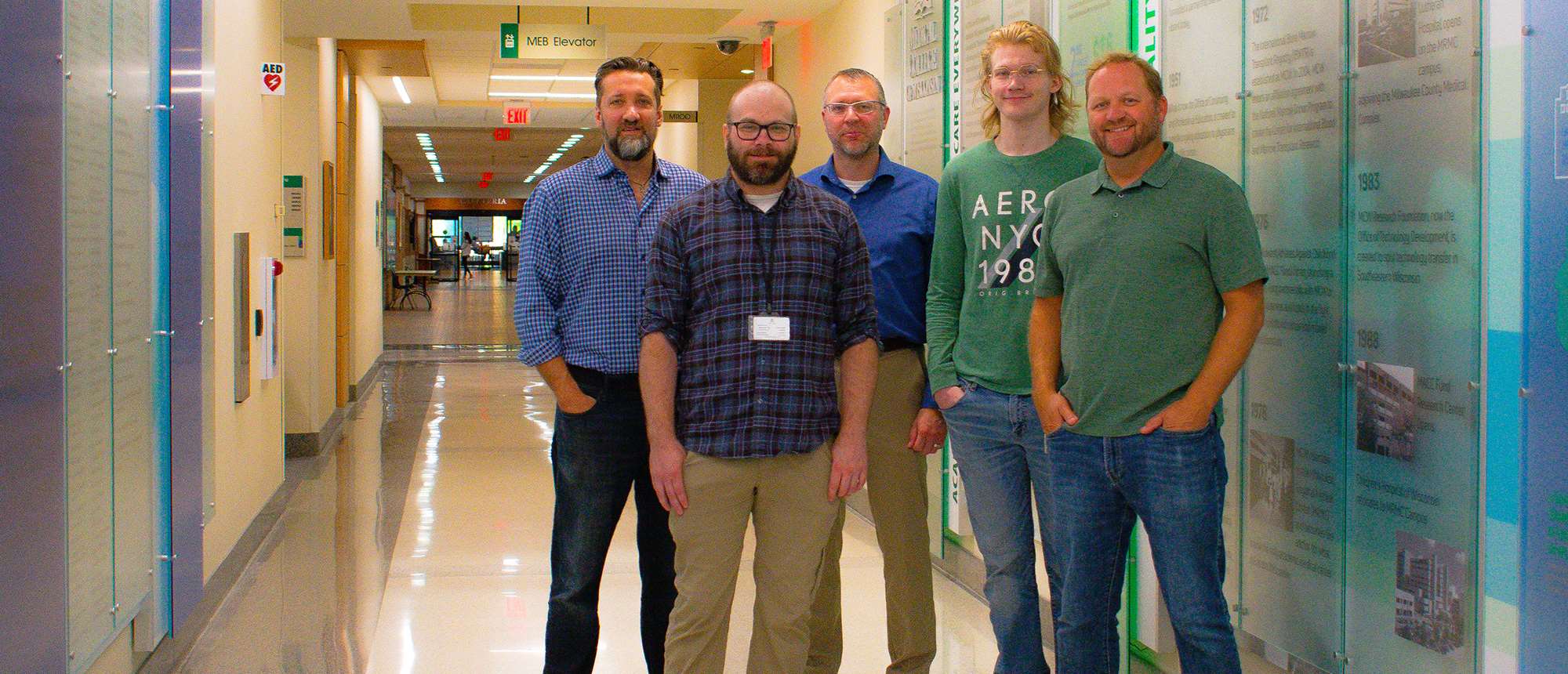 With a great deal of their work dependent on technology, researchers with the Medical College of Wisconsin's (MCW) Department of Radiology and Center for Imaging Research had a problem. There simply wasn't enough local tech talent to meet the growing needs of their departments – specifically, the need for computer programmers.
"Programmers have unique practical skill sets to really move prototypes that we develop into usable products that are able to be distributed for clinical trials and other research," says Andrew Nencka, PhD, operations director of the Center for Imaging Research and associate professor at MCW.
Dr. Nencka says computer programmers are also well suited to complete many other vital tasks needed across departments at MCW, such as tracking and streamlining data and building infrastructure to house information. Hoping to fill a crucial void for local programmers, Dr. Nenka and others at MCW turned to a local program, the MKE Tech Hub Coalition, for help.
MKE Tech Hub Extends Apprenticeships to MCW
MKE Tech helps connect tech professionals with careers in the Milwaukee region and works to help aspiring tech students obtain training through apprenticeships and other programs. One of these programs is the Apprenti, a national reskilling program that partners with organizations including MCW to help workers transition into careers in technology.
MCW worked with MKE Tech and Apprenti to identify two candidates to train for positions within the Department of Radiology and Center for Imaging Research. For MCW, it was an opportunity to cultivate local talent while also meeting its needs.
"We're engaging people from the community that have the skills to do this and filling what is a growing need in Milwaukee," says Kevin Koch, PhD, professor and director of the Center for Imaging Research at MCW.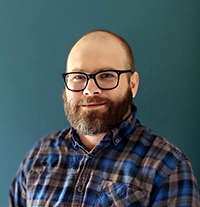 One of them was Zachary Pick (pictured right), who learned about the program from a friend. Pick, who had graduated from the University of Wisconsin Whitewater as an English literature and history major, was a self-taught programmer but had never worked in the field. In fact, his employment history included substitute teaching, the service industry and brewing, among other non-technical jobs.
I decided to give it a shot, and I interviewed with MCW and got accepted into the program," says Pick, who grew interested in programming as a youth playing video games. "One of the main reasons I wanted to get retrained and change my career was because I wanted to do something that helps people."
From Self-Taught to Software Engineer
Pick completed a three-month coding bootcamp before he began on-the-job training in the MCW Department of Radiology. As he approaches a year since entering the program, Pick describes the environment as rewarding and supportive.
"Anytime I had a question, someone was always there to help me with it and to point me in the right direction," he says. "I couldn't ask for more support than I've gotten through the entirety of this program."
With the guidance of Dr. Nencka and Dr. Koch, as well as and Robin Ausman and Brad Swearingen, members of the radiology research software engineering team at MCW, Pick has developed quality control analytics for MRI scanners, built an auto notification system, and set up the infrastructure to set to automatically process data into a website to create reports, graphs and other supporting materials.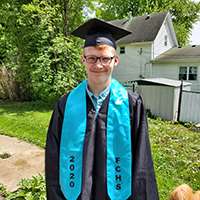 The other Milwaukee Tech trainee was Michael Barrett (pictured left), who was placed into the lab of Peter LaViolette, PhD, MS, professor and director of the MCW Quantitative Imaging Laboratory, to support its work on imaging related to prostate cancer. Prior to joining the bootcamp, Barrett had no coding experience.
"It was like starting a new language," he says. "How to talk to a computer."
With the support of the Department of Radiology, Barrett hit the ground running, helping to build a new system for hosting digital pathology, which allowed pathologists a much easier workflow. He also developed a database that is being used to host radiology imaging.
Dr. LaViolette says that one of the main benefits of helping to plan Barrett's initial training and on-the-job work is that they've been able to help him develop a skill set that is very specific to their needs.
"He's been able to take the tools that are out there and really customize them to the specific needs of our lab," he says. "We have a very open and diverse need for software engineering, and he's been able to fit that mold."
As far as the bigger picture, Dr. Koch says, the success of the new partnership between MCW, MKE Tech Hub, and Apprenti as well as the work of Pick and Barrett are proof that this model of cultivating tech talent needs to be supported.
"Think about what you're getting in the long run," he says. "From a practical standpoint for what we need on this campus, there's a goldmine just all around us in the community here, and these programs allow this work to happen."