Treating Infectious Disease in a Time of Crisis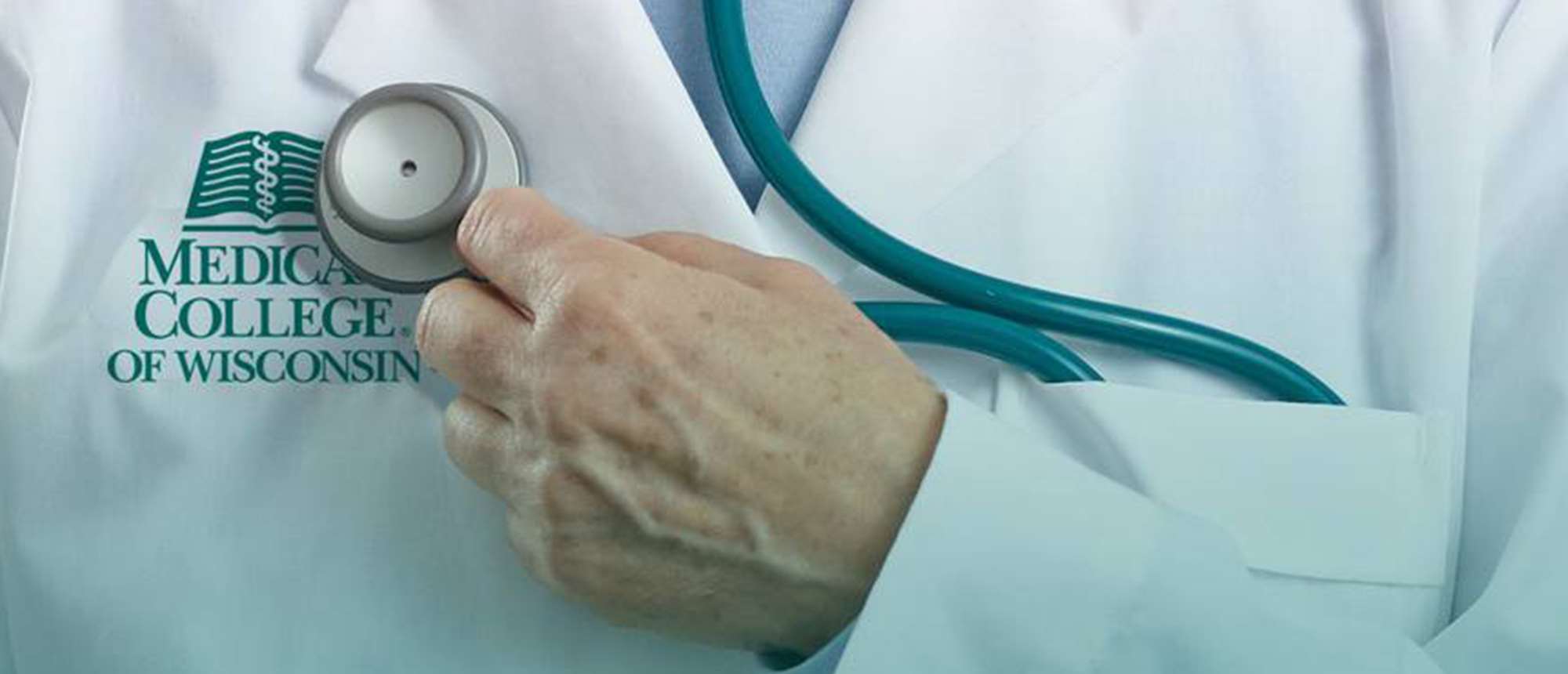 No one needs to tell Kenneth Swanson, DO, a first-year fellow in the Division of Infectious Diseases at the Medical College of Wisconsin, how devastating viral infections can be. Born in Wilmette on the north edge of Chicago, Dr. Swanson has examined the impacts of past pandemics, like the 1918 Spanish flu and the 14th-century Black Death.
"People have gotten through pandemics in the past, but there also has been great loss," Dr. Swanson notes.
Still, what is currently happening across the world with the 2019 novel coronavirus (COVID-19), the most recent pandemic, has unsettled him.
"The benefit of having the stories of past pandemics is having not only something to research but also a lesson on how it's shaped the world we live in," he says. "But there are unique challenges with COVID-19, the sheer scope and rapidity of the spread and its difficulty of being contained."
Dr. Swanson, who majored in zoology at Michigan State University and studied marsupials in Australia before turning to a medical education in New York and Chicago, began studying infectious diseases at MCW in 2019. Until recently, his work centered on providing general infectious disease counsel and follow-ups to HIV patients at Froedtert Hospital, as well as working with others at Milwaukee's Zablocki VA Medical Center. Time was also set aside to allow Dr. Swanson to work on a research project involving viruses.
Then COVID-19 happened.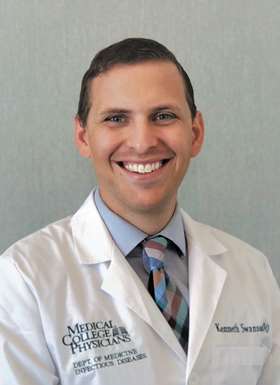 As part of a consulting team at Froedtert Hospital, he remembers hearing weeks ago about a virus causing havoc in China and then learning about a few cases in Washington, and other areas.
"We still didn't know that much about [COVID-19], including how it spread in the community at that time," Dr. Swanson recalls.
Then came word of cases being confirmed across the country and even here in Wisconsin. At first it was a trickle, and then every day. Dr. Swanson has been working on the front lines of a pandemic being fought across the world to help control the spread of coronavirus.
"We're doing everything we can to prepare, and the hospitals are doing a great job of managing it," he says.
There are many challenges that remain, including a limited amount of personal protective equipment for those who treat COVID-19 patients, a lack of drugs confirmed to work against the virus, and the fact that large and heavily populated cities make viruses harder to contain. But Dr. Swanson does see light at the end of the tunnel.
"We continue to learn more and more about what works, and I'm happy to be in a unique position to hopefully influence things for the better," he says.
He's also received great preparation from his faculty mentors at MCW, including Michael O. Frank, MD, professor of medicine and chief of the Division of Infectious Diseases; Mary Beth Graham, MD, professor of medicine and associate chief of the Division of Infectious Diseases; Joyce L. Sanchez, MD, assistant professor; Sheran Mahatme, DO, MPH, assistant professor; Kartikey Acharya, MD, MPH, assistant professor; Michael Kron, MD, professor; and Jaime Green, MD, associate professor.
"They and all of my other mentors at MCW have been fantastic influences and educators," Dr. Swanson says. "So many of them are born educators who explain things well and take the time to discuss the process."
Dr. Swanson wants to share information with the public on how they can help control the spread of COVID-19.
"Wash your hands, maintain your social distance, go donate blood and donate masks if you have unused masks," he says. "While you may be young and healthy, there are many who would have a much more difficult time combatting this disease."