Two Years Later, MCW Reflects on COVID-19: Dr. Himanshu Agrawal
Read next in the series: Cristhian Huerta Gutierrez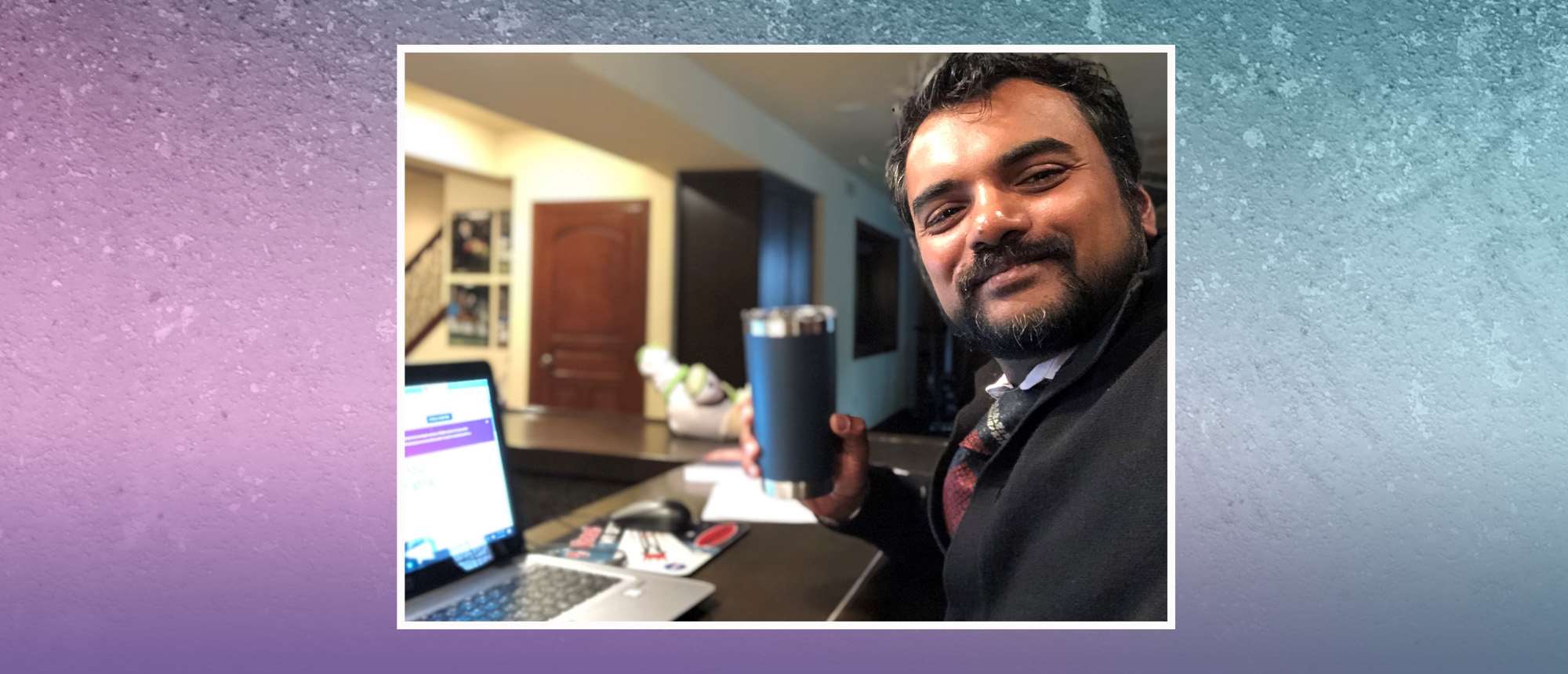 On March 25, 2020, Wisconsin Governor Tony Evers declared a Safer at Home order for the entire state due to the COVID-19 pandemic. With this announcement came a complete reconfiguration and adjustment of the the health care system and society as a whole. With those large-scale changes, MCW faculty, staff and students all had to adjust how they worked and learned to continue to do their essential roles despite the anxiety they felt during an incredibly uncertain time.
As the two-year milestone since that fateful day approaches, we asked members of the MCW community to share how they adapted and overcame the challenges of the time. For this story, we interviewed a handful of MCW faculty, staff and students to learn more about their experiences. These interviews will be released individually as part of an ongoing series with the intention of reflecting on this unique time.
Himanshu Agrawal, MD, DF-APA, assistant professor of psychiatry and behavioral health
What was your role prior to the pandemic, and how did the pandemic change it?
I am a child psychiatrist who conducts psychotherapy and medication management to folks of all ages at the Froedtert & MCW Tosa Health Center. I also serve as the medical director overseeing all 12 psychiatry and behavioral medicine clinics at Tosa Center. When the pandemic hit, nothing changed about my job title yet so much changed about my job profile. My team had to figure out how to help the clinic switch to virtual (we were the first ambulatory center to do so across the entire health system!) and how to deliver effective care using the virtual medium while holding on to my own personal and professional anxieties.
Thinking back to the beginning of the pandemic, what were the most challenging aspects of your role?
Making sure no one panicked: my patients, my colleagues and my family members.
What has surprised you most about this time?
The generosity, positivity and resilience of my patients, colleagues and family.
How has your team grown over the course of the pandemic?
When you survive a crisis, it often leads to growth. Our team grew in numbers, and all of us grew emotional, psychic and intellectual "cells" we had not had to use before, each one of us a bit differently, however in a way that has led to overall growth of our team. Having said that, as much as we appreciate all the opportunity for growth, we would all like the pandemic to be done and over with, please and thank you!
What are some key lessons that you learned during these past two years that you can take forward into the future?
Adversity reveals character.
People always remember how you made them feel, especially during times of stress.
Clinicians are bad at predicting resilience within their patients.
Providing effective mental health care through a virtual platform is possible, and is likely here to stay.
A lot of those meetings could have been emails…
A bit of humor and vulnerability goes a long way.