Two Years Later, MCW Reflects on COVID-19: Cristhian Huerta Gutierrez
Read previous in the series: Dr. Himanshu Agrawal
Read next in the series: Dr. David Nelson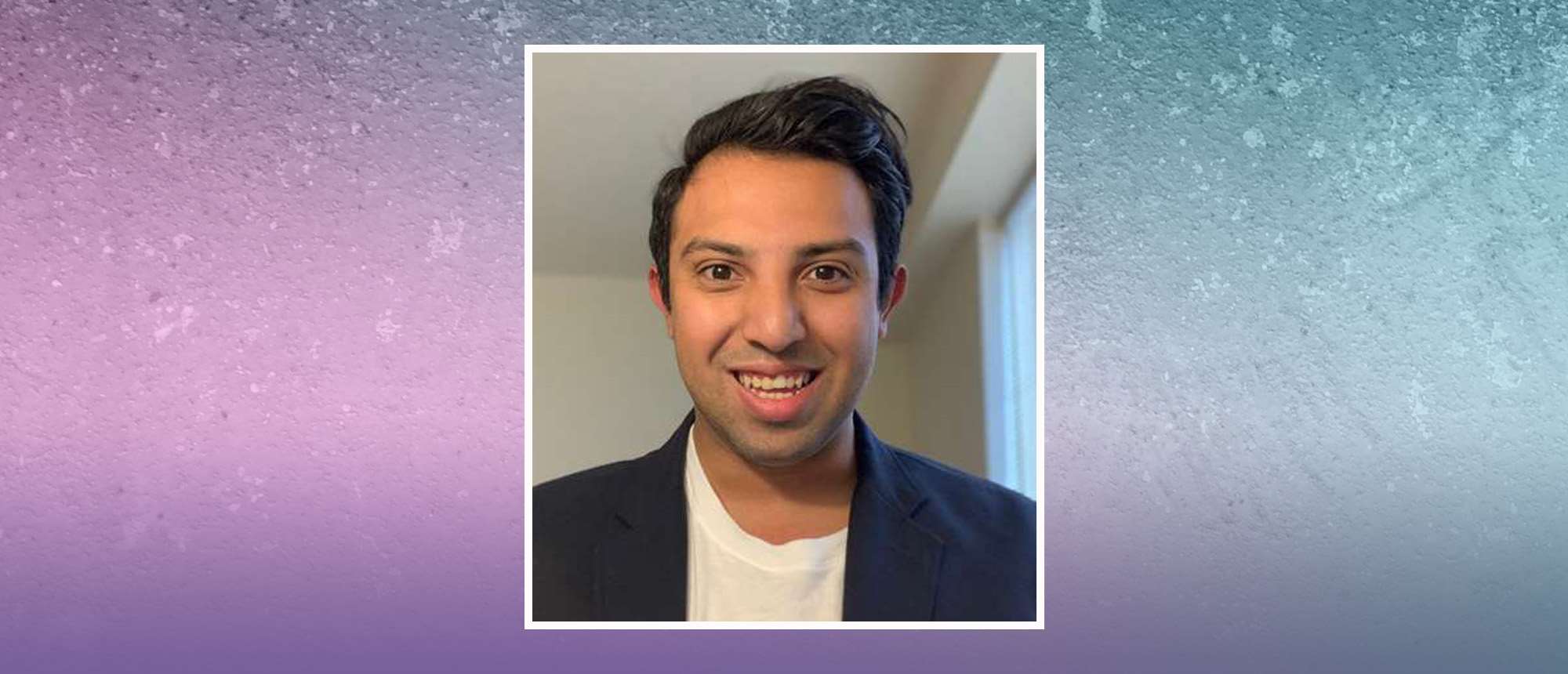 On March 25, 2020, Wisconsin Governor Tony Evers declared a Safer at Home order for the entire state due to the COVID-19 pandemic. With this announcement came a complete reconfiguration and adjustment of the the health care system and society as a whole. With those large-scale changes, MCW faculty, staff and students all had to adjust how they worked and learned to continue to do their essential roles despite the anxiety they felt during an incredibly uncertain time.
As the two-year milestone since that fateful day approaches, we asked members of the MCW community to share how they adapted and overcame the challenges of the time. For this story, we interviewed a handful of MCW faculty, staff and students to learn more about their experiences. These interviews will be released individually as part of an ongoing series with the intention of reflecting on this unique time.
How did the pandemic change your experience as a student?
The pandemic has been difficult to manage as I pursue academic preparedness and success. Beginning medical school in 2020 was especially difficult being an out-of-state student. Feelings of geographic isolation were further compounded by the pandemic and virtual school. Establishing a support system was difficult for myself as well as many of my peers, especially during the first semester of school. It was not until the spring of 2021 with the introduction of vaccines that I was able to meet my own classmates. Milwaukee did not feel like home and the virtual curriculum seemed more like a checklist of items I needed to complete and learn rather than an immersive, career-building experience.
Organizations helped though. They allowed me to feel like a contributing member of the of the MCW and the Milwaukee communities. They helped me find community, even if mainly virtual at first. As the school year progressed and vaccines came around, it was incredible to be able to start having experiences like clinical apprenticeship and bench to bedside where we were able to learn clinical skills. It was awesome to apply my basic science skills and translate them into practical clinical skills.
Some things were positive though. The use of virtual platforms for meetings and study sessions has been extremely beneficial from a time investment and accessibility standpoint. I'm glad most people are comfortable with using these platforms.
What has surprised you most about this time?
The most surprising thing for me has been how well the university and the students have adapted to the current climate. The community building success that we've been able to achieve, despite the switch to virtual events, has been incredible to witness. My first year, the Latino Medical Student Association group hosted a Virtual "Enchilada Night" fundraiser where they sold enchilada-making kits and put on a virtual cooking show. It was remarkable to see how both staff and students came together to support a good cause and establish community despite the barriers set forth by the COVID-19 regulations. Likewise, the university staff have been attempting their best to put forth virtual events that foster this spirit of community.
How have you and your classmates grown over the course of the pandemic?
I believe that long periods of isolation have reinforced that establishing community and building a support system is a critical need. With the entrance of vaccinations, most students have been eager to meet each other and establish a community of camaraderie and support. It has been great to engage with people from many different regions and backgrounds. Additionally, as for many others, the pandemic has allowed me to reevaluate what is important. Academic excellence is a critical aspect of my career path, but so is physical, emotional, and mental well-being. This time has helped me better understand that there are other aspects of my life that I need to prioritize, in addition to academic success.
What are some key lessons that you learned during these past two years that you can take forward into the future?
Happiness should not be jeopardized for success.
Meet people where they are at and respect their own priorities and goals.
Life can be challenging to deal with alone. Reaching out for help is encouraged.
Read previous in the series: Dr. Himanshu Agrawal