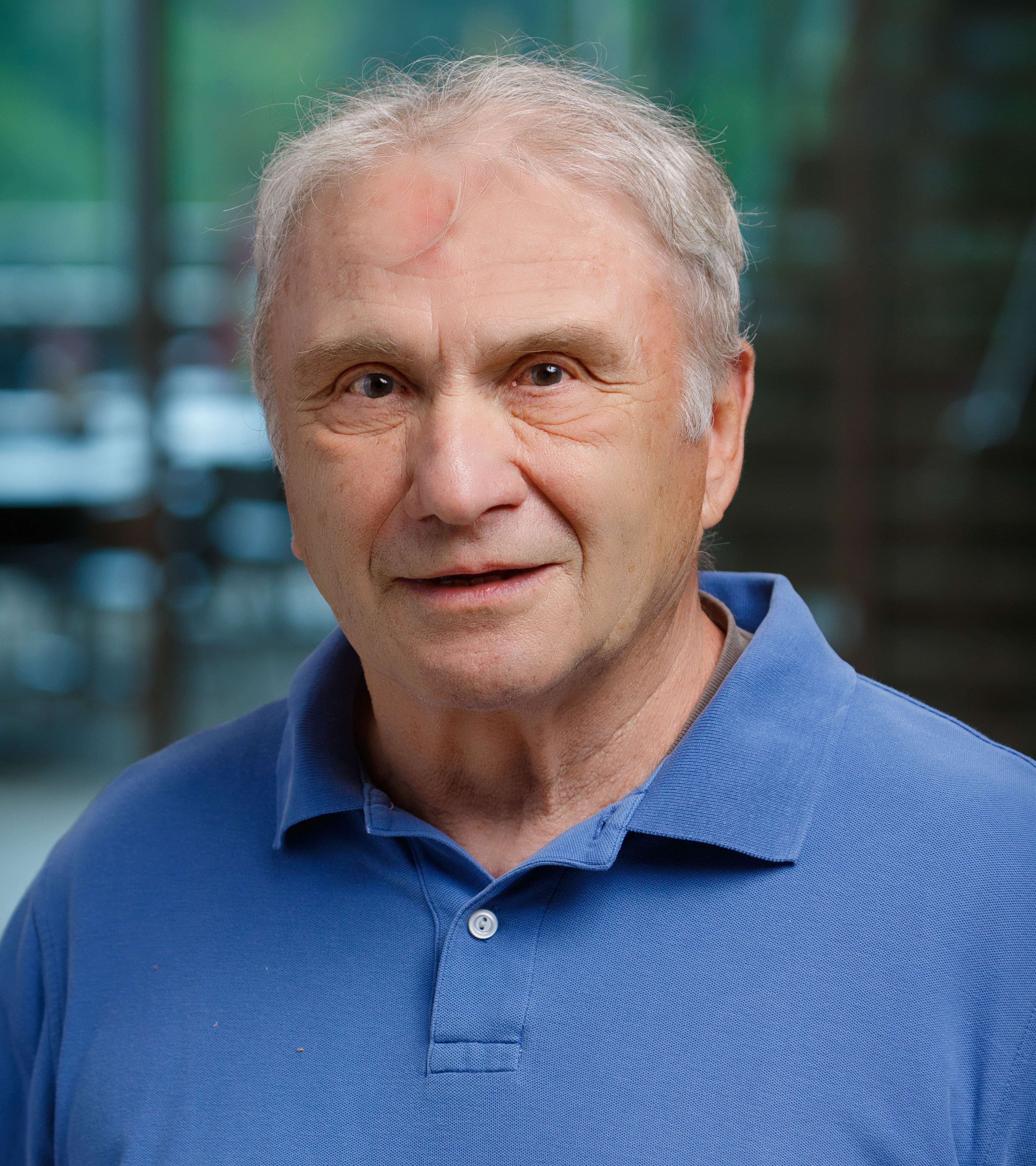 William E. Antholine, PhD
Volunteer Faculty
Education
Postdoctoral Fellow, Physical Chemistry, Medical College of Wisconsin, Milwaukee, WI, 1972-1976
PhD, Physical Chemistry, Iowa State University, Ames, Iowa, 1971
BS, Chemistry, University of Wisconsin-Madison, Madison, WI, 1965
Research Interests
My research interests involve the use of EPR spectroscopy to determine the ligation of metals (primarily copper) in proteins and complex biological systems. Current studies can be divided into two parts:

1. Collaborations with investigators interested in multifrequency EPR and metals.
2. More-involved studies with cupric ion bound to proteins where much more time is spent obtaining EPR samples.
Currently, I use multifrequency EPR to obtain EPR signals in three-copper mixed-valence model complexes (Justin Walensky, University of Missouri) and four-copper model complexes (Neal Mankad, University of Illinois-Chicago). This work is a continuation of studies on the two-copper mixed-valence site in cytochrome c oxidase done with Peter Kroneck (University of Konstanz, Germany).

In past studies, I used low-frequency EPR technology uniquely suited for prion research. I started using the loop-gap resonator in 1982 when it was developed by James S. Hyde (MCW) and Wojciech Froncisz (Jagiellonian University). I provided EPR analysis of the cupric sites in prions in collaboration with Glenn Millhauser (University of California, Santa Cruz). These studies aimed at identifying the molecular structure and function of the prion protein in its normal and abnormal states, a fundamental step toward developing treatments for prion diseases.

I mentored Hua (Julie) Yuan, a graduate student (1998), and Sebastiao Lemos, a visiting professor from the Universidade de Brasilia, on a project studying EPR-detectable copper in particulate methane monooxygenase (pMMO). Interest in pMMO is high due to a detoxification reaction for trichloroethylene, a priority pollutant. Methanotrophic bacteria use methane as the sole source of carbon and energy. pMMO oxidizes methane to methanol. I collaborated with Mary Lynn Perille Collins (University of Wisconsin-Milwaukee), Alan DiSpirito (Iowa State University), and students of Amy Rosenzweig (Northwestern University) on EPR projects related to this work. It is still to be determined whether pMMO has a new type of copper center.

Additional studies involved the detection of an iron-sulfur center in aconitase (William E. Walden, University of Illinois-Chicago), detection of the iron-sulfur center in Rieske protein (Toivo Kallas, University of Wisconsin-Oshkosh), detection of the tyrosyl radical in ribonucleotide reductase with several investigators; detection of metal complexes of known antitumor agents including bleomycin (David H. Petering, University of Wisconsin-Milwaukee), detection of the dimanganese site in gamma glutamylcysteine synthetase (Owen Griffith, MCW), and detection of chromium in the context of human lung toxicity (Charles Myers, MCW).