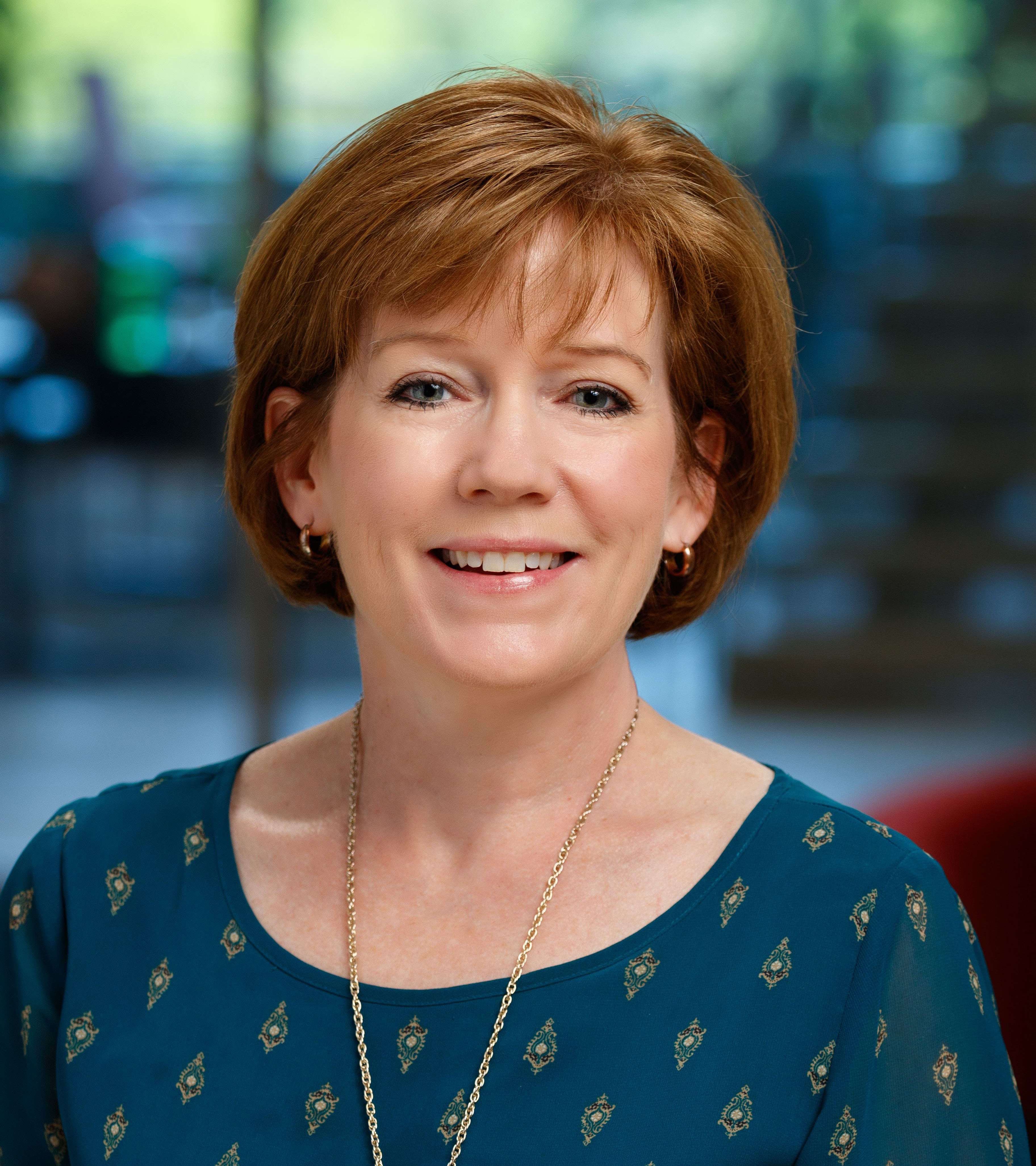 Kathleen M. Schmainda, PhD
Professor
Education
BSE, Biomedical Engineering, Marquette University, 1986
MSEE, Electrical Engineering, MIT, 1989
PhD, Medical Engineering, Harvard-MIT, 1993
MA, Postdoctoral Fellowship in MRI, Massachusetts General Hospital, 1993-1995
Honors and Awards
1989-1990 - Gillette Fellow, Medical Engineering and Medical Physics, Harvard-MIT, Cambridge, MA
1993-1994 - Sterling Winthrop Fellow, Health Sciences and Technology, Harvard-MIT, Cambridge, MA
1998 - Featured in Milwaukee Business Journal's "40 Under 40"
1999 - American Society of Neuroradiology Meeting, Magna Cum Laude, awarded to "Diffusion magnetic resonance imaging in stroke: A comparison of spin-echo and FLAIR spin echo diffusion sensitive techniques," JL Ulmer, AT Olson, LL Latour, OB Nordling, KM Donahue
2001 - 101st Annual Scientific Meeting of American Roentgen Ray Society, Seattle, Washington, Scientific Exhibit Gold Medal awarded to "Physiologic magnetic resonance imaging of the brain: A conceptual approach to contrast mechanisms and measureable physiologic parameters," JL Ulmer, JM Strottmann, RW Prost, KM Schmainda, BB Biswal, LP Mark, DL Daniels
2004 - International Society of Magnetic Resonance in Medicine Meeting, Young Investigator Moore Award, awarded to "Intravoxel distribution of DWI decay rates reveals C6 glioma invasion in rat brain," *KM Bennett, JS Hyde, SD Rand, R Bennett, HGJ Krouwer, KJ Rebro, KM Schmainda
2004 - International Society of Magnetic Resonance in Medicine Meeting, First Place Poster Award, Cancer Imaging and Spectroscopy, awarded to "The anti-angiogenic drug, SU11657 decreases brain tumor size and normalizes perfusion as indicated by DSC-MRI perfusion parameters," *CC Quarles, FC Wu, M Darpolor, SD Rand, HGJ Krouwer, KM Schmainda
2004 - American Society of Neuroradiology Meeting, Summa Cum Laude, awarded to "Lesion-induced neurovascular uncoupling can mimic cortical reorganization by BOLD fMRI," JL Ulmer, L Hacein-Bey, VP Mathews, EA DeYoe, RW Prost, KM Schmainda, WM Mueller, HGJ Krouwer
10/19/2007 - United States Patent (#6,807,441 B2) for "Evaluation of Tumor Angiogenesis Using Magnetic Resonance Imaging." Inventor: KM Schmainda
6/2007 - Bayer Best Paper Award to Dr. Schmainda's graduate student, Eric Paulson, at 45th Annual Meeting of American Society of Neuroradiology Meeting, Chicago, for "Correction of confounding leakage and residual susceptibility effects in dynamic susceptibility contrast MR imaging using dual-echo SPIRAL." Authors: *ES Paulson, *D Prah, KM Schmainda
5/2008 - 3rd Place Poster Award to Dr. Schmainda's graduate student, Douglas Prah, at 16th Annual Meeting of International Society of Magnetic Resonance in Medicine, Toronto, for "In vitro mitochondrial labeling using mito-carboxy proxyl (Mito-CP) enhanced magnetic resonance imaging." Authors: *D Prah, *ES Paulson, J Zielonka, MJ Hardy, J Joseph, B Kalyanaraman, KM Schmainda
5/2009 - 1st Place Poster Award in Cancer Imaging, to Dr. Schmainda's post-doctoral fellow, Dr. Elllingson, at 17th Annual Meeting for International Society of Magnetic Resonance in Medicine, Honolulu, for "Cytotoxic and anti-angiogenic treatment responses in gliomas using functional diffusion maps (fDMs) in FLAIR abnormal regions." Authors: *B Ellingson, M Malkin, SD Rand, A Hoyt, J ConnellyJ, *B Bedekar, S Kurpad, KM Schmainda
7/28/2009 - United States Patent (#7,567,8321 B2) for "MRI method for measuring tumor hemodynamic parameters in the presence of contrast agent extravasation." Inventors: KM Schmainda, C Quarles, BD Ward
8/27/2009 - United States Patent (#0214437-A1) for "In vivo mitochondrial labeling using positively-charged nitroxide enhanced gadolinium chelate magnetic resonance imaging." Inventors: B Kalyanaraman, KM Schmainda, J Joseph, M Lopez, *D Prah, MJ Hardy
5/2010 - International Society of Magnetic Resonance in Medicine Meeting, Young Investigator Moore Award, awarded for "Validation of Functional Diffusion Maps (fDMs) as a Biomarker for Human Glioma Cellularity." *BE Ellingson, MG Malkin, SD Rand, JM Connelly, C Quinsey, *PS LaViolette, *DP Bedekar, KM Schmainda
5/2012 - Merit Award, International Society of Magnetic Resonance in Medicine Meeting, awarded for "Precise ex-vivo histological validation of heightened cellularity in regions of dark ADC in three cases of high-grade glioma." *PS LaViolette, E Cochran, M *Al-Gizawiy, S Rand, J Connelly, M Malkin, W Mueller, KM Schmainda
5/2013 - Summa Cum Laude Merit Award ISMRM Summa Cum Laude Merit Award, awarded for "The relationship between short and long diffusion time ADC values in rat brain tumors" *A Cohen, PS LaViolette, KM Schmainda, May 2013, p 0446.
10/2013 - United States Patent (#12/601,241) for "Multiparameter Perfusion Imaging with Leakage Correction", Inventors: KM Schmainda, ES Paulson, D Prah, Issue Date: October 2, 2013
4/2016 - Elected to the American Institute for Medical and Biological Engineering (AIMBE) College of Fellows
9/2016-2018 - Robert C Olson MD Endowed Chair in Radiology, Medical College of Wisconsin, Milwaukee, WI. (Relinquished endowment in order to switch primary appointment to Biophysics.)
11/2016 - Distinguished Investigator of the Academy of Radiology Research, Radiological Society of North America, Chicago IL
8/28/2019 - Nominated as 1 of 16 semifinal candidates for "Most Influential Radiology Researcher" in the 2019 edition of the Minnies, AuntMinne.com (a large comprehensive community website for medical imaging professionals worldwide)
8/28/2019 - Nominated as 1 of 15 semifinal candidates nominated for "Scientific Paper of the Year" in the 2019 edition of the Minnies. The paper nominated is "Moving toward a consensus DSC-MRI protocol: Validation of a low-flip angle single-dose option as a reference standard for brain tumors." Schmainda KM et al, American Journal of Neuroradiology, April 2019
9/5/2019 - Dean's Award for Clinical and Translational Research 2019. Unanimously chosen to receive this prestigious award based on contributions to translational research and collaboration
11/20/2019 - Outstanding Graduate School Educator 2018-2019, MCW Graduate School of Biomedical Sciences
3/2020 - Awarded American Journal of Neuroradiology's Lucien Levy Best Research Article Award for the best original research paper accepted in 2019: J.M. Hoxworth, J.M. Eschbacher, A.C. Gonzales, K.W. Singleton, G.D. Leon, K.A. Smith, A.M. Stokes, Y. Zhou, G.L. Mazza, A.B. Porter, M.M. Mrugala, R.S. Zimmerman, B.R. Bendok, D.P. Patra, C. Krishna, J.L. Boxerman, L.C. Baxter, K.R. Swanson, C.C. Quarles, K.M. Schmainda, L.S. Hu. Performance of Standardized Relative CBV for Quantifying Regional Histologic Tumor Burden in Recurrent High-Grade Glioma: Comparison against Normalized Relative CBV Using Image-Localized Stereotactic Biopsies. Am J Neurorad. Mar 2020, DOI: 10.3174/ajnr.A6486.
4/2020 - Elected as a Fellow of the International Society of Magnetic Resonance in Medicine

* Indicates student or staff under Dr. Schmainda
Research Interests
A primary focus of our laboratory is the development of MRI methods to assess brain tumor angiogenesis and invasion. Angiogenesis is the process of new vessel formation that enables tumors to grow and spread. Invasion describes the process whereby tumor cells enter and spread to other parts of the brain, making brain tumors very difficult to treat.

The methods developed in our laboratory can provide information about the normal brain and the vascular structure of tumors, the amount of blood volume in the brain and tumor (cerebral blood volume [CBV]), and the perfusion or delivery of blood to the tumor (cerebral blood flow [CB]). In addition, by using MRI methods capable of measuring the micromolecular movement of tissue water (i.e., diffusion), we have demonstrated the potential to track tumor progression and, possibly, invasion.

These vascular and diffusion parameters provide information about tumor biology that is not currently available with standard MRI used in clinical practice. Measurement of these parameters holds promise for providing a more complete assessment of the primary tumor and tumor spread, and for evaluating novel (e.g., anti-angiogenic) therapies. Studies performed in our laboratory address issues ranging from characterizing the basic biophysical relationships between the MRI signal and tumor biology to translating these methods to the clinical setting.


Lab Members
Mona Al-Gizawiy, Research Assistant Professor
Cathy Marszalkowski, Clinical Research Coordinator II
Jaimy Pettit, Clinical Research Coordinator II
Melissa Prah, Engineer II
Robert Wujek, Graduate Student
Casey Zoss, Graduate Student