About the Center for Infectious Disease Research (CIDR)
A message from the Director
Welcome to the CIDR web page. Here you will be able to learn about research projects at the Medical College of Wisconsin and at collaborating Institutions centering on understanding how infectious agents cause infection, how the human or animal patient responds to the infection, and how both the infectious agent and infected animal's response collaborate to cause disease.
CIDR was established in 2002 as the Center for Bioterrorism and Infectious Diseases (CBID) under the leadership of Dr. Dara Frank, Founding Director. Dr. Frank established a core of highly successful investigators whose research focuses on bacterial pathogens, viral pathogens, and parasites. Dr. Frank also established the highly interactive and collaborative nature and culture of CIDR that persists today. CBID was also dedicated to the set up and maintenance of a state of the art Biosafety Level 3 laboratory and development of a select agent research program. Select agents are those of particular concern from the standpoint of potential use as biological weapons. The name of the Center was changed in 2010 to reflect broadening appreciation for the importance of infectious diseases that are caused by organisms that would be difficult to weaponize.
CIDR remains dedicated to fostering collaboration that will lead to new insights into a number of infectious diseases. These insights are essential to formulating strategies to combat infectious diseases, including vaccines and new therapeutic approaches guided by comprehensive understanding of the pathogenic mechanisms of bacteria, parasites, and viruses. Please page through the website to learn more about who we are and what we do.
Thank you for visiting.
Sincerely,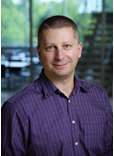 Christopher J. Kristich, PhD
Director, Center for Infectious Disease Research
Associate Professor, Department of Microbiology & Immunology
Medical College of Wisconsin
(414) 955-4141 | ckristich@mcw.edu