Remote Work Guide
Review these recommendations and requirements to prepare yourself to remotely work from either an MCW-issued laptop or a personally-owned desktop or laptop. Don't forget to test your equipment in advance to ensure it works as expected. [Last update: 4/1/20 at 2:50 pm]
*Information noted with an asterisk indicates InfoScope/network access is required to view the resource.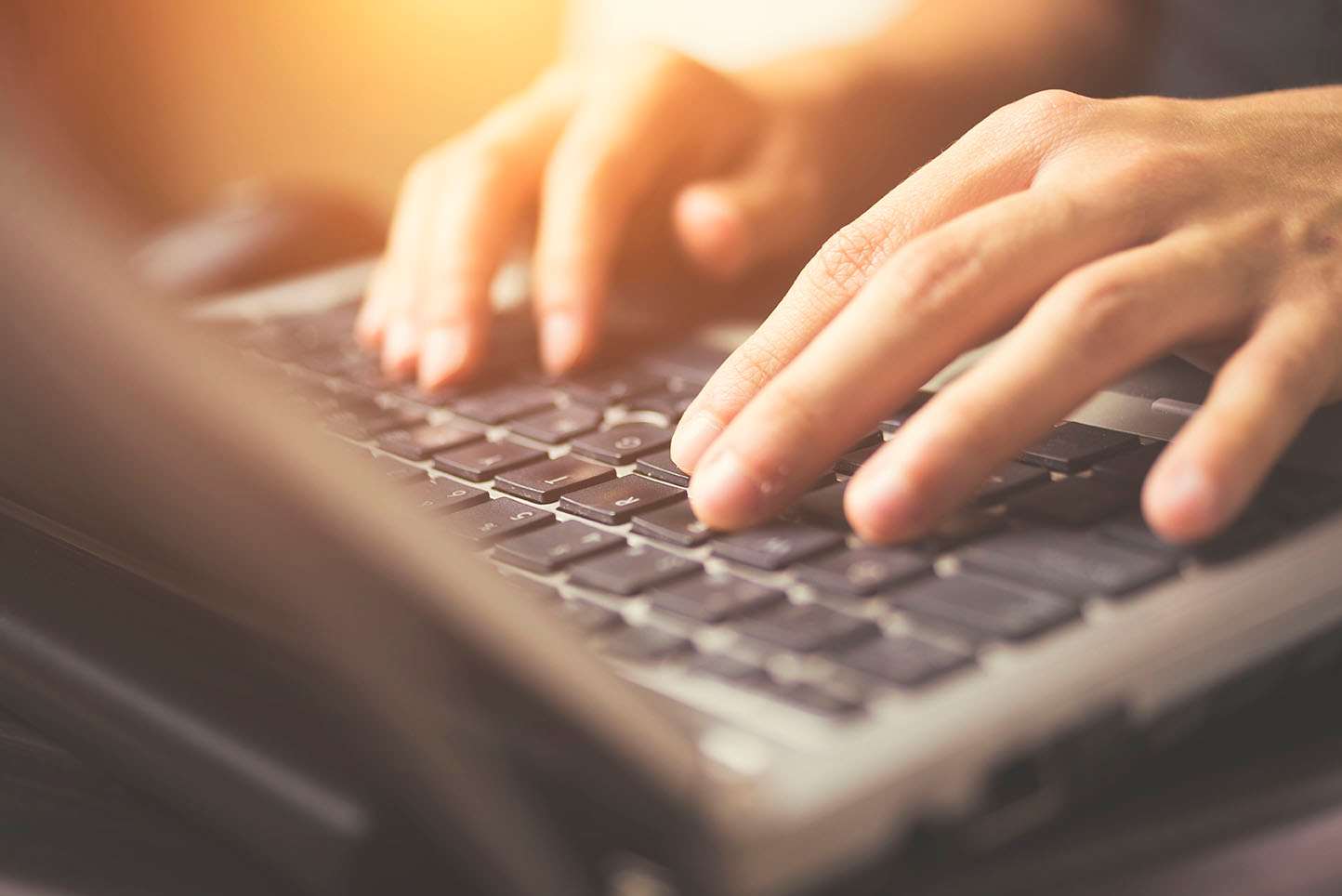 MCW Anywhere
Location doesn't matter when you've got reliable online tools to help you connect and collaborate with colleagues.
Microsoft Teams (business collaboration)*
OneDrive for Business (file storage and sharing)*
Skype for Business (instant messaging, small group conferencing, desktop sharing)*
WebEx (large group conferencing, desktop sharing)*
Applications
Web Applications
These systems and services can be accessed from any internet browser without needing to log into InfoScope or Citrix.
Restricted Applications
These systems and services are only remotely available through MCW Citrix.
Brightspace
EMS
ExamSoft
GE/IDX
Network shared drives (G: drive, H: drive, etc)
Oasis
OnCore
Oracle
Useful Information
Conferencing Guides and Tips
Recommendations and Requirements
Ensure that your computer meets minimum requirements
Using your MCW-issued laptop is the best option for working remotely as these devices come preloaded with all of the necessary security software for you to effectively and safely work.
If you don't have an MCW-issued laptop, you will need to verify that your personal computer meets the minimum hardware requirements to remotely connect to MCW systems and services.
Windows Minimum Requirements
Operating system: Windows 7 (minimum); Windows 10 (recommended)
Processor speed: 1.6 GHz or faster
Memory: 4 GB
Internet connection
Mac Minimum Requirements
macOS 10.14.6 (minimum)
Internet connection
To check your Mac computer's minimum requirements, click the Apple logo in the upper left corner and select About This Mac.
Update and secure your personal computer
If you will be working form a personally-owned desktop or laptop, you need to ensure that the device has:
Strong password protection (password is at least 10 characters in length consisting of upper and lower case letters, numbers, and special characters)
Ensure your operating system is up-to-date: Windows Update | Mac
Ensure your web browser is up-to-date: Google Chrome | Firefox | Microsoft Edge
Antivirus software: Windows 10
Security and privacy requirements
Lock your screen when you are away from the computer

Windows: press CTRL+ALT+DEL then select Lock
Mac: press Command+Control+Q (older versions might use Control+Shift+Power)

Enable your screensaver and set a timeout of no more than 15 minutes.
Do not share your username and password with anyone for use on devices that access MCW systems and services.
Do not print any sensitive data.
When completing your work, be sure to log out of MCW systems and services (web applications, Citrix, or VPN).
Working with files and applications remotely
Office 365 applications such as email, calendar, and OneDrive for Business can be accessed online at portal.office.com. From here, you can also install the Office suite to your personal computer at no charge to you. After you log in, click the Install Office button and select Office 365 apps. Run the file that's downloaded and follow the prompts.
WebEx conferencing can be accessed from any web browser at meet.mcw.edu.
Consider moving files from your home network drive (H:) to OneDrive for Business for easier access when remote. After you install and configure OneDrive for Business, you can drag-and-drop files into it.
Do not save files to portable hard drives such as a USB external drive or a flash drive.
Do not save files to the desktop of the device.
When working in the Microsoft Office apps in Citrix, save your files to your H: drive or to OneDrive for Business. Do not use the "My Documents" folder.
When downloading files in Citrix, save or move them to your H: drive.
Prepare your work phone
You have the following options available to you for your work phone:
[Preferred] If it is not essential to your MCW work to receive phone calls at your desk number, we ask that you update your greeting with information about how to alternatively contact you - such as your MCW email address. Remember that any voicemails left at your MCW number will be emailed to you.
[Recommended] Using your smartphone, download Cisco Jabber from your device's app store. You will need to email the Service Desk a request to set your extension to also ring your smartphone.
For shared numbers that multiple people answer, email the Service Desk for arrangements.
For certain special situations, we can set up call forwarding to an alternate phone number. Please email the Service Desk.
The "Forward all" option that may appear on the screen of your Cisco desk phone only works to forward incoming calls to another internal phone number and does not work with external numbers.
Make sure your MFA devices are ready
If you have Microsoft Authenticator and/or Duo set up to verify your identity from your office phone, you will need to add additional devices.
Manage your Duo configuration (coming soon)
Remote Work
last updated April 1
Is there a minimum technology requirement to work from home?
You will need a computer that meets the minimum hardware requirements and an internet connection to work remotely. Please read the information on this page, which contains information about systems and services that you will need to use for working remotely.
Will MCW provide me with equipment to work from home? What if I am providing telehealth services? (updated 4/1)
If MCW has provided you with a laptop, you are all set to work from home, provided you have an internet connection. If MCW has not provided you a laptop, you would need to use personally-owned equipment that meets the minimum requirements.
No new equipment including laptops, mobile devices, microphones, or external webcams will be purchased to support remote work. The only exception to this will be equipment required to provide telehealth services, if the individual does not already have the equipment that can provide it.
What if I am not eligible for remote work or I don't meet the minimum hardware requirements?
Contact MCW Human Resources for your best course of action.
I am eligible for remote work and meet the minimum requirements. How do I set myself up?
Please read the information on this page, which contains information about systems and services that you will need to use for working remotely. If you have not worked remotely before, or need a refresher, review our guidelines.
Will MCW reimburse me for my personal internet service while I work remotely?
No, MCW will not reimburse the cost of your personal internet service.
Can I take MCW-owned equipment that has been issued to me home for remote work?
MCW-issued laptops and mobile devices can be used from home and other locations.
MCW-issued desktops, monitors, keyboards, mice, desk phones, microphones, speakers, etc. must not be taken home.
Phones & Conferencing
last updated March 19
[WebEx] What is MCW doing to improve its WebEx services?
Our WebEx environment was never built to support most MCW employees and students to be working remotely. Currently, our environment can up to 280 simultaneous connections. Before the events of the last week, we never even hit half of that number on any given day. Since last week, we have hit it multiple times which has resulted in lost connections or the inability to connect.

In response, we are rapidly working to deploy greater WebEx capacity by leveraging the service through the cloud. Once brought online, we will no longer have these capacity issues that we have been dealing with. It is our hope to roll this additional capacity out within the next few weeks. We will broadly communicate it when we are ready.
[WebEx] I receive a fast busy signal when trying to connect to a WebEx session. Why am I unable to connect?
We have an upper limit on the number of phone connections that can be used across all of MCW as a whole. While we are working to quickly increase this capacity, individuals may encounter the fast-busy signal when we are capped.

We recommend that you use your device's audio rather than the call-in number (955-5000). If you have a device that is equipped with a microphone, this will be a better alternative. Additionally, you can download the WebEx app from your device's app store and use it to connect to your meeting.
[MCW Phones] Why won't some incoming or outgoing phone calls to or from MCW go through?
Our phone system was not built to handle our entire workforce working remotely. We have seen a large spike of phone calls going back and forth which has caused our upper capacity limit to be hit.

We suggest using other solutions such as Skype for Business or WebEx (using device audio instead of phone audio) for your communication needs. Further, you can use Microsoft Teams for business collaboration.
How do I block my caller ID when using an Android phone?
You can dial *67 before the number to block your ID for that particular call.

If you'd like to block for a series of calls, follow this process (process may vary for different types of Android phones):
Open the Phone app
Open the Menu
Select Settings
Tap Call settings
Tap Additional settings
Tap Caller ID
Select Hide number
To resume showing your number, follow this process and then select Show number or Network default.
How do I block my caller ID when using an iPhone?
You can dial *67 before the number to block your ID for that particular call.

If you'd like to block for a series of calls, go to Settings > Phone > Show My Caller ID and toggle it off. When you no longer need to block your caller ID, follow this same process and toggle it back on.
Support
last updated March 16
Will MCW support my personally-owned computer that I use for remote work?
The only support we are able to provide are problems with MCW systems and services and not general issues with your computer. While we cannot come to your home, we have tools that can be used, with your permission, to diagnose your problem remotely.
How does MCW support me while working from home?
Support is available through the normal channels:
We have tools that will allow us to work remotely to diagnose and resolve your problem.
Will there be staff on-site for technical support?
Yes, but support will become more limited on-site as the severity of MCW's response increases.
Contact Us
MCW-IS Service Desk
Monday-Friday, 8:00 am-5:00 pm
- (414) 955-4357, option 8