Education & Program Overview
Why Choose a Fellowship Program?
Our Program
APP postgraduate fellowships are an exciting opportunity to experience structured education, skill development, and mentorship on your journey through APP Transition to Practice. The fellowship program's foundation is the APP Phased Onboarding structure to outline milestones and education. The program aligns with nationwide best practices in postgraduate APP Transition to Practice and has earned membership in the Association of Postgraduate PA Programs and the Association of Postgraduate APRN Programs.
During the program, APP fellows experience:
Broad, complex patient experiences in an award-winning quaternary health center
Educational foundation supported by multifaceted learning opportunities
PA/NP learning experience in a team-based, academic medical center
Professional mentorship
Why choose a fellowship after graduation?
Structured transition to practice education tailored to specialty and core professional curriculum through hands-on clinical and didactic education.
The opportunity to explore a variety of clinical and professional experiences, and find your inspiration for your professional future.
Protected and mentored education with stipend and MCW benefits.
Mentorship and expansive professional network as a foundation for your professional career
Build your confidence, clinical skills, and professional engagement to invest in your marketability.
Our APP Fellowship Programs are accepted members of the Association for Postgraduate PA Programs and Association for Postgraduate APRN Programs.
Association for Postgraduate PA Programs (APPAP)
Association of Postgraduate APRN Programs (APGAP)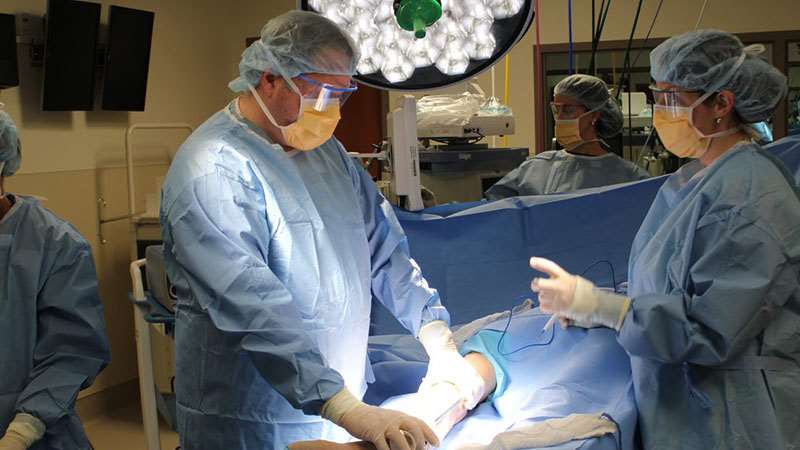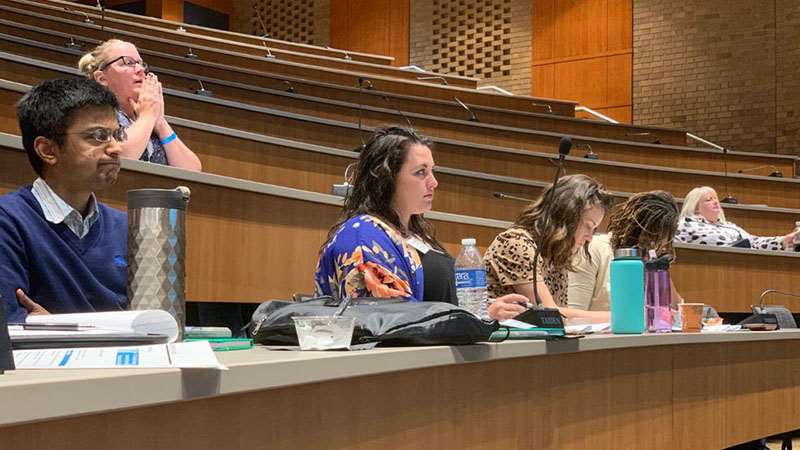 Clinical Experience & Education
Education

APP fellowships and NP residency have innovative 12-month curriculum composed of in-person didactics, online classrooms, simulation, proctored procedures and mentored clinical experiences.
Clinical Experiences
Broad, complex patient experiences in an award-winning quaternary academic center
Clinical experiences with rotations in multiple specialty areas
Inter-professional experiences, and team-based learning
Case presentations
Average of 45-50 clinical hours per week
Didactics
Didactic experiences in a multifaceted learning opportunities

In person lectures
Online learning
Skills labs

On average 5-10 hours per week
Core Fellowship Curriculum
Leadership development
Problem solving
Technology
Evidence-based practice
Communication
NP/PA core clinical education
Diversity and Inclusion
Professional development
Professional mentorship
Feedback and reviews
Fellowship project
Self-reflection and wellness
Journaling
Cohorting and networking with other APP fellows and APPs
Wellness curriculum
Peer support
Assessments
Fellow assessments

Behaviorally-based evaluations in electronic format and reporting
Milestone-based and personal goal oriented reviews
1:1 clinical evaluation by preceptors

Program Assessments
Preceptor Assessments
Graduation Requirements
Achieve or exceed milestones
Maintain professionalism
Completion of fellowship requirements
Certificate of completion awarded at graduation
FAQs for All Programs
Is there a work contract requirement post-fellowship
No, there is not a contract nor a requirement to stay at MCW.
Does MCW offer recruitment placement service post-fellowship
While there is no guarantee of employment following your year of fellowship, MCW has a thriving and growing APP presence with over 650 APPs employed at hospitals and clinics across South Eastern Wisconsin. Nine months into your Fellowship Program you will meet with our APP Recruiter for a career counseling session, where they will help you to learn more about what opportunities are available here at MCW and to navigate your job search process.
Are all of the APP Fellows Wisconsin natives?
APP fellow applicants are from local, regional, and from across the nation.
Do I get reimbursed for my Wisconsin provider license fees
APP fellows have a maximum professional budget, and Wisconsin licensure is an eligible reimbursement
What type of leadership training opportunities are offered
All fellows participate in the core curriculum, which includes didactics focused on leadership development.
Hands-on opportunities enhance leadership development for fellows including fellowship projects, case presentations, participation in the APP Leadership Development series, and developing a multi-professional network.
Integration into professional development and experiences as part of the MCW community.

What qualities does a typical APP Fellow possess
Highly qualified APP fellow applicants are value postgraduate training in a fellowship education program, are passionate about the specialty, self-motivated learners, demonstrate emotional intelligence and interprofessional communication skills.
Which type of CME opportunities are offered during the Fellowship
Yes, there are multiple no extra cost CME opportunities on campus as in person lectures and online. In addition, there are additional professional funds available to support education off campus when eligible.