NP and PA Orthopaedic Fellowship
The Medical College Physician's nurse practitioner (NP) and physician assistant (PA) post-graduate orthopaedic fellowship is a one-year training program that teaches participants to become skilled, well-rounded and current with evidence-based practice in the field of surgical and non-operative orthopaedic medicine. This program aims to attract either newly graduated NP and PA candidates or those with experience in practice, but all of whom share the desire to further their knowledge of care for the orthopaedic patient. One fellow will be accepted to the program per year, with potential to increase this number as success of the program expands.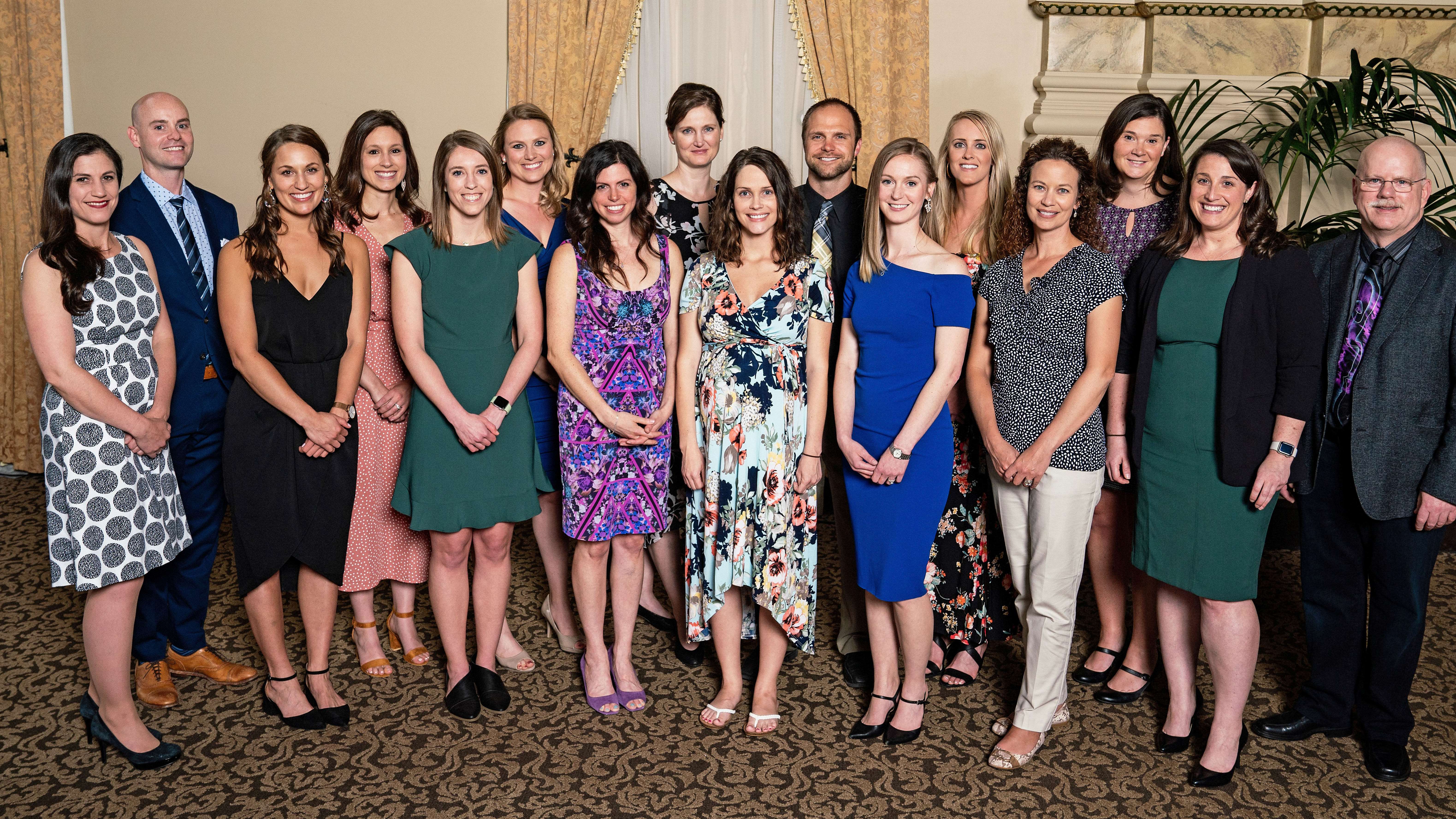 About Our Fellowship
Why Choose an Orthopaedic Fellowship?
Why Choose an Orthopaedic Fellowship?
Structured experiences are great for new graduates or transitioning to a new practice area.
Mentored learning in clinical rotations:

Core orthopaedic education and clinical skills
Trauma
Total Joints
Sports
Foot & Ankle
Hand & Upper Extremity
Spine
Oncology
Musculoskeletal/Urgent Care
Pediatrics
Additional fellowship professional development opportunities
APP fellows receive stipend, educational funds, and standard MCW APP benefits
View fellowship flyer (PDF)
APP Orthopaedic Fellowship Leadership
APP Orthopaedic Fellowship Leadership
Program Details
Program Details
Our mission is to prepare NPs and PAs as skilled, knowledgeable and collaborative providers for a future either in the community or as retained staff at MCW.

Our program involves a diverse 12-month curriculum including both in-person and online learning within the subspecialties of Orthopaedics, as well as a sampling of our supportive services. Fellows will work collaboratively with our over 35 staff NPs and PAs, as well as our Orthopaedic residents and over 40 subspecialty board-certified Orthopaedic attendings. Hourly commitment will vary per rotation, but the expectation will be for approximately 50 hours per week, with some evenings, nights and weekends. In person learning settings include inpatient, outpatient, and operating room plus exposure to taking call. Having access to a car is recommended in order to properly access all educational locations. See Practice Locations for information on affiliated hospitals.
Practice Locations
Subspecialties
Trauma, Foot & Ankle, Total Joints, Sports, Hand & Upper Extremity, Oncology, Spine, Pediatrics, and Musculoskeletal/Urgent Care

Supportive Services
Physical/Occupational Therapy, Radiology, Pain Management, Infectious Disease, Physical Medicine & Rehabilitation, Rheumatology and Inpatient Medicine
Eligibility Requirements
Eligibility Requirements
NP
Completion of an accredited nurse practitioner master's or doctoral program prior to the start of the fellowship
National board certification as an Acute Care Nurse Practitioner, Family Nurse Practitioner, Adult/Geriatric Nurse Practitioner
Eligible for licensure as a NP in Wisconsin
Eligible for a DEA license
Acceptable criminal background check
PA
Completion of an accredited physician assistant's master's program prior to the start of the fellowship
National Commission on Certification of Physician Assistants certified
Eligible for licensure as a PA in Wisconsin
Eligible for a DEA license
Acceptable criminal background check
Application Details
Application Details
Application Deadlines
January 31 for start date September 1
How to Apply
Complete the Human Resources application.
Submit to Human Resources:

Curriculum Vitae
Education Transcripts
Copy of BCLS card (must be American Heart Association issued)
Three reference letters (at least one from your program faculty and preferably one from a supervising physician, though a precepting APP would qualify if necessary).
One-page statement of interest in orthopaedic postgraduate fellowship training
If you have any questions, please contact orthoappfellowship@mcw.edu.
apply now
Fellowship Benefits
Fellowship Benefits
Salary of $60K
Malpractice insurance coverage
MCW standard APP health/dental/vacation
$1K for CME
BCLS certification
Orthopaedic Fellowship FAQs
Do NPs still need to have a physician write a letter of reference if they only had a minimal contact with physicians during school?
For all APP candidates it is preferable to have one of your letters of reference come from a supervising physician. This can be someone with whom you've spent time shadowing, working a past job or who precepted you during school. If none of these scenarios apply to you, then a letter from a precepting APP during your school rotations will be accepted.
Do I compile and submit my letters of reference myself with my application or should I direct my references to submit the letters themselves?
It is our preference for all letters of reference be sent directly to
orthoappfellowship@mcw.edu
either by the applicant or the reference writers themselves. If the letters end up attached to the HR application, they will still get to us, but sending them to
orthoappfellowship@mcw.edu
is preferable.
I missed the January 31 application deadline/The September 1 start date would not work for me. Do you have a rolling application process or adjustable start date?
No, unfortunately we have a fixed deadline of January 31 for completed HR applications and all required documents in order to be considered for the open fellowship position on the fixed start date of September 1 of that year.
Do you still only have one available fellowship position per year?
Yes, at present we are only taking on one fellow per year. As our program matures, there will be consideration of expanding this, and we will be sure to update our website accordingly.
Are Adult Geriatric Nurse Practitioners (AGNPs) able to apply even if there are pediatric components to the fellowship curriculum?
Yes. AGNPs are able to practice independently only for patients aged 13+ but this would not disqualify you from consideration for the MCW fellowship. If an AGNP were chosen, we can adjust our curriculum accordingly to give them the best educational experience. One option would be to entirely eliminate the 2-week pediatric rotation, while another would be to have the fellow still participate but only in an observational role.
Contact Us
APP Fellowship Recruitment