Med-Peds Program Leadership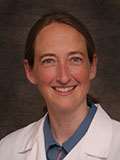 Heather Toth, MD - Program Director
Dr. Toth received her medical degree from the University of Wisconsin-Madison Medical School and joined the Internal Medicine-Pediatrics combined residency program at the Medical College of Wisconsin (MCW) in Milwaukee in 2001. During residency, Dr. Toth served as President for the National Med-Peds Residents' Association (NMPRA) and enjoyed working with other Med-Peds physicians across the nation. Dr. Toth served an additional year as a 5th year Chief Resident for the Internal Medicine-Pediatrics Residency Program at MCW. Since then, Dr. Toth has remained at the Medical College of Wisconsin in both the Department of Medicine and the Department of Pediatrics as an Associate Professor and a Hospitalist for Internal Medicine and Pediatrics. "I truly enjoy my career and feel that Med-Peds is well-suited for optimal patient care and endless opportunities!"
Steve Malcom, MD - Associate Program Director
Dr. Malcom was born in Chicago, a South Sider and lifelong White Sox fan. He completed his undergraduate education at Knox College in Galesburg, IL. Work experiences throughout high school and college in a variety of hospital-based jobs -- janitor, groundskeeper, phlebotomist, physical therapy aide -- helped Dr. Malcom confirm that he loves working with patients. He attended medical school at the University of Illinois at Chicago. Looking for a place with excellent training in an academic setting as well as a supportive community for his family, Dr. Malcom went from knowing very little about MCW in the interview season of 2006 to making the program his top choice on Match Day 2007. Dr. Malcom's four years as a med-peds resident and his time as Chief Resident confirmed his initial impression of the program. "At MCW, I learn from with dedicated physicians who are leaders in primary care as well as sub-specialties in both internal medicine and pediatrics. Despite these credentials, the faculty as a group are very down-to-earth. They take the time to ask how I am doing, as well as my wife and children. MCW has a culture that emphasizes professional improvement balanced with personal fulfillment."


Abby Walch, MD - Chief Resident
Abby Walch was raised in a small town in Southeastern Minnesota. She attended the College of Saint Benedict for her undergraduate education where she received Bachelor of Arts degrees in Biology and Hispanic Studies. She attended the Medical College of Wisconsin for medical school where she enjoyed participating in the Global Health Pathway, singing in the Chordae A Cappella group, and playing intramural softball with fellow classmates. Abby was ecstatic to ultimately match into her #1 ranked residency program where she has thoroughly enjoyed her residency experience and is excited to stay on as Chief Resident. She plans to apply to pediatric endocrinology fellowships with a particular interest in providing care to transgender youth. In her free time Abby very much enjoys spending time with her wife and family, hanging out with friends, cooking, traveling, watching sports, playing the banjo, and discovering great new Milwaukee restaurants.


Shannon Byrne Irwin, MSEd - Program Coordinator
Shannon was born and raised in northern Illinois but loves to now be able to call Wisconsin home. Shannon completed her undergraduate BS degree in Environmental Policy at the University of Wisconsin-Green Bay. While in college, Shannon fell in love with the college environment and decided to pursue a graduate program in Higher Education and Student Affairs at Indiana University-Bloomington where she earned her MSEd. Shannon's higher education experience at various universities includes working within residence life and orientation, supporting adult learners as an academic advisor and more recently supporting high achieving students in the Honors College at the University of Wisconsin-Milwaukee for seven years. Shannon has been with Pediatric Medical Education at MCW since 2015 supporting medical simulation, faculty development, primary care initiatives and other special projects. Shannon joined the Med-Peds program in 2017 and very much looks forward to supporting the needs of the Med-Peds Residency program and learners in any way possible. Shannon lives in Franklin with her husband and two children. When not at MCW, Shannon enjoys watching all types of sports, traveling, golfing and spending time with family and friends. Shannon especially enjoys being a tourist within her own state and exploring all the wonderful things Wisconsin, and especially southeast Wisconsin has to offer.