Med-Peds Program Leadership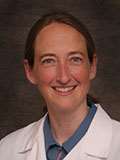 Heather Toth, MD - Program Director
Dr. Toth received her medical degree from the University of Wisconsin-Madison Medical School and joined the Internal Medicine-Pediatrics combined residency program at the Medical College of Wisconsin (MCW) in Milwaukee in 2001. During residency, Dr. Toth served as President for the National Med-Peds Residents' Association (NMPRA) and enjoyed working with other Med-Peds physicians across the nation. Dr. Toth served an additional year as a 5th year Chief Resident for the Internal Medicine-Pediatrics Residency Program at MCW. Since then, Dr. Toth has remained at the Medical College of Wisconsin in both the Department of Medicine and the Department of Pediatrics as an Associate Professor and a Hospitalist for Internal Medicine and Pediatrics. "I truly enjoy my career and feel that Med-Peds is well-suited for optimal patient care and endless opportunities!"
Steve Malcom, MD - Associate Program Director
Dr. Malcom was born in Chicago, a South Sider and lifelong White Sox fan. He completed his undergraduate education at Knox College in Galesburg, IL. He attended medical school at the University of Illinois at Chicago. Looking for a place with excellent training in an academic setting as well as a supportive community for his family, Dr. Malcom went from knowing very little about MCW in the interview season of 2006 to making the program his top choice on Match Day 2007. Dr. Malcom's four years as a med-peds resident and his time as Chief Resident confirmed his initial impression of the program. "At MCW, I learned from with dedicated physicians who are leaders in primary care as well as sub-specialties in both internal medicine and pediatrics. Despite these credentials, the faculty as a group are very down-to-earth. They take the time to ask how I am doing, as well as my wife and children. MCW has a culture that emphasizes professional improvement balanced with personal fulfillment." Since 2012, Dr. Malcom has worked as a Med-Peds primary care physician with a practice emphasis in the care of Special Needs patients.
Ben Lipanot, MD - Chief Resident
Dr. Lipanot grew up in the small town of Clintonville, WI that is located 60 miles west of Green Bay. He completed his undergraduate degree at the University of Wisconsin - La Crosse and spent the following year working as a CNA and summer camp counselor before starting medical school at the University of Wisconsin School of Medicine and Public Health. He and his wife, Kristin, both matched at MCW, and have been loving their time in Milwaukee. Outside of work, Ben enjoys running along the city trails or through the nearby state parks, visiting friends and family around the Midwest, walking their rambunctious husky, and sampling all of the microbrews that Milwaukee has to offer. Ben is excited to be the Med-Peds chief resident. "I knew from the first time connecting with my soon-to-be intern class that the MCW Med-Peds program attracted residents who cared about their colleagues, patients, and communities. This has continued to be true throughout my time here. Our co-residents and leadership team support us as we become better clinicians during our thorough clinical training and always celebrated our accomplishments. It truly feels like you are surrounded by a family who wants the best for you as a person and a physician."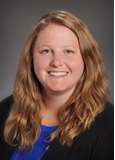 Stephanie Hetland, MA - Program Coordinator
sdhein@mcw.edu
Stephanie was born and raised in a small town in Northeastern Wisconsin. She completed her undergraduate degree in Psychology at the University of Wisconsin-Madison, and later a Master's Degree in Counseling in Higher Education from Lakeland University. Before coming to the Department of Pediatrics, Stephanie spent four years at the Cancer Center working in research and grants administration, but had always found herself wanting to get back into education! In her free time you can find Stephanie playing pickleball, going on boat rides, cooking, spending time with friends and family, and enjoying the lake where her and her husband met! "I've truly enjoyed all of my time here at MCW! The faculty, fellows, residents, and staff have all been amazing in creating a warm and collaborative environment that allows everyone to grow both personally and professionally."