Pediatric and Internal Medicine Residency Program Welcome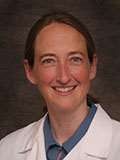 Thank you for your interest in our Internal Medicine-Pediatrics Residency Program. We are very excited and proud of our program and would like to welcome you to our website to learn more about us!
I received my medical degree from the University of Wisconsin-Madison Medical School and joined our Internal Medicine-Pediatrics combined residency program at the Medical College of Wisconsin in Milwaukee in 2001. During residency, I served as President for the National Med-Peds Residents' Association (NMPRA) and enjoyed working with other Med-Peds physicians across the nation. I served an additional year as a 5th year Chief Resident for the Internal Medicine-Pediatrics Residency Program. Since then, I am honored to remain at the Medical College of Wisconsin in both the Department of Medicine and the Department of Pediatrics as a Professor and a Hospitalist for Medicine and Pediatrics. I truly enjoy my career and feel that Med-Peds is well-suited for optimal patient care and endless opportunities!
Graduates from our program have a wealth of careers including Med-Peds primary care, subspecialty care and Med-Peds hospitalists with practices across the nation. The training at the Medical College of Wisconsin is founded by strong departments in both Medicine and Pediatrics. This academic center offers a diverse experience, while focusing on the necessary tools for future careers whether primary or subspecialty care pathways are chosen.
Our residents achieve success in patient care, education and research, and I feel that the Medical College of Wisconsin's Internal Medicine-Pediatrics Residency Program provides exceptional education and outstanding training! Please feel free to contact us with any questions. We look forward to hearing from you!
Heather L. Toth, MD
Professor and Program Director
Internal Medicine-Pediatrics Residency Program
MCW Internal Medicine-Pediatrics Residency Program Overview
Learn about our program, our institutions and living and learning in Milwaukee from faculty and members of our program.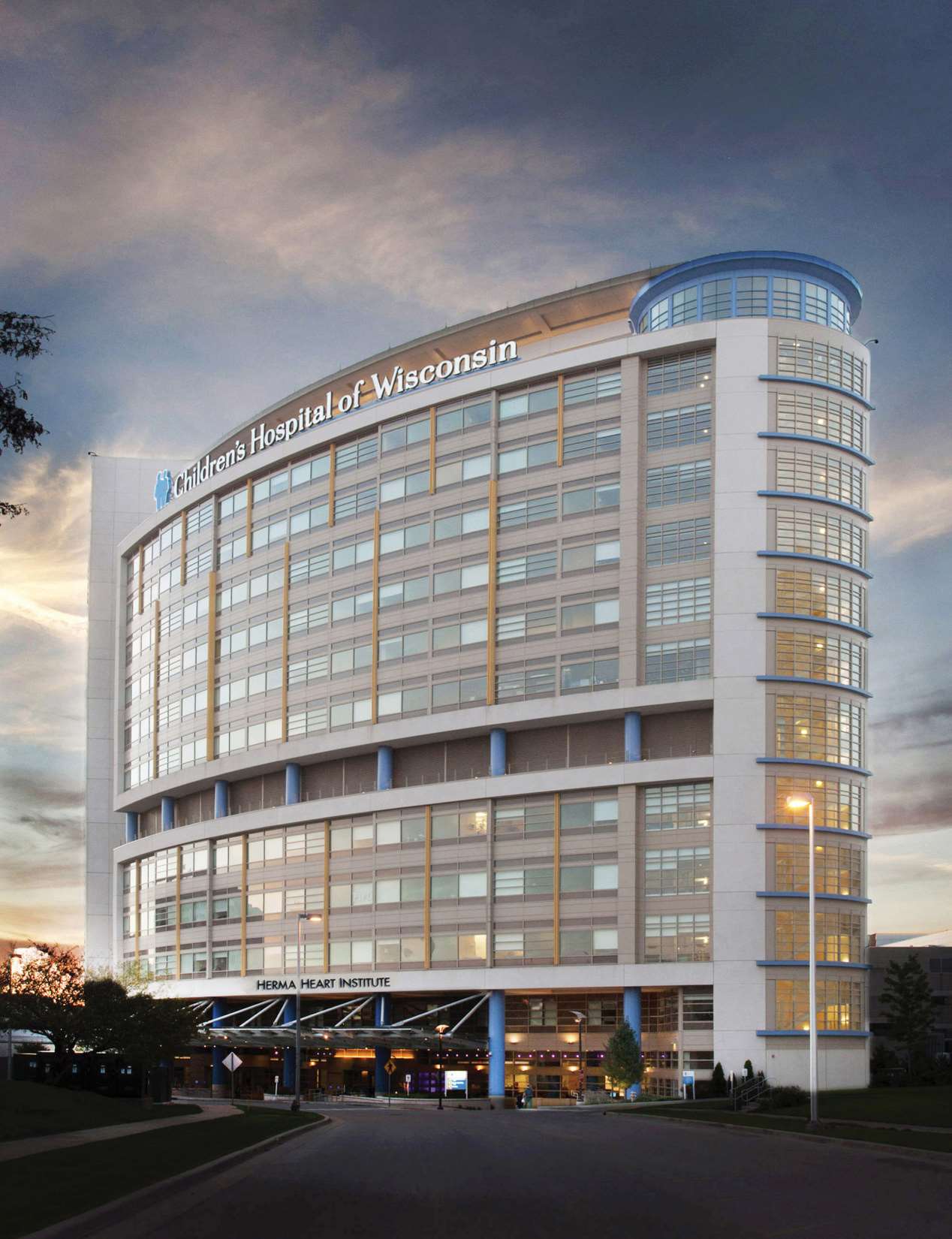 More about Children's Wisconsin - Milwaukee Hospital
Learn about our residency and fellowship programs, as well as Children's Wisconsin, from program and faculty members.
Froedtert Hospital Tour
Froedtert & the Medical College of Wisconsin advance the health of the communities we serve through exceptional care enhanced by innovation and discovery.
Living and Learning in Milwaukee
Milwaukee is one of the Midwest's best-kept secrets and a prime location for the Medical College of Wisconsin's main campus. A one-of-a-kind city with a vibrant and diverse culture, this charming, yet metropolitan must-see is just 90 minutes north of Chicago and nestled on the coast of Lake Michigan. Whether you're catching a show at Summerfest, the world's largest music festival, immersing yourself in the old world charm of the Historic Third Ward or taking in the sights and sounds of one of the many cafés, beer gardens or restaurants that line the city's riverbank and shoreline, Milwaukee never disappoints. Find out why MCW students, faculty and employees take pride in calling Milwaukee home.
Awards
Dr. Kate Wilcox
2022 MCWAH Housestaff Award for Excellence in Teaching
Kern/MCWAH well-being RFA Winner: Women in Cardiology & HIIT with Housestaff
Dr. Rebecca Rings-Miller
Residents as Educators Committee
Dr. Lauren McIntosh
KINETIC3 Excellence in Teaching Track
Foundational Capstone Teaching Pin
Dr. Courtney Gaberino
2022 MCWAH Research & Quality Improvement Award
Cardiovascular M2 Teaching Pin
Dr. Haley Mertens
Foundational Capstone Teaching Pin
Dr. Daniel Otterson
Internal Medicine Clerkship Teaching Pin
Dr. Adam Kidwell
Graduate Medical Education Housestaff Representative
2022 MCWAH Research & Quality Improvement Award
Dr. Krista Tuomela wins 2020 Jessica S. Lin Award
Dr. Krista Tuomela, Med-Peds PGY 4, awarded 2020 Jessica S. Lin Award for Clinical Excellence by a Resident Physician. Dr. Tuomela has demonstrated exemplary performance in academics, research, patient care, and quality improvement. Her efforts have been instrumental in creating an innovative longitudinal curriculum to engage MCW students and MCWAH residents in educational efforts to promote health literacy within the international refugee community in Milwaukee. Her determination and unwavering commitment to underserved populations have highlighted the interconnectedness of social determinants of health and health equity.

Dr. Ben Lipanot inducted into AOA
Dr. Ben Lipanot was been elected to Alpha Omega Alpha, the national honor society, based on the vote of MCW medical student members. This is awarded only to 3-6 residents annually in any of the many programs for their leadership as great teachers, clinicians, coworkers, and great role models. Thank you Dr. Lipanot for your efforts in furthering the education of our medical students!

Dr. Lauren McIntosh elected to GMEC committee
Dr. Lauren McIntosh was peer selected as one of seven housestaff representatives to the Graduate Medical Education Committee (GMEC) to contribute ideas to improve the graduate medical education experience for all residents.

MCW awarded 5-year, $24.4 million grant
Medical College of Wisconsin (MCW) has been awarded a five-year, $24.4 million Clinical and Translational Science Award (CTSA) from the National Institutes of Health. This competitive grant renewal will fund the work of the Clinical and Translational Science Institute of Southeast Wisconsin (CTSI), a consortium of eight regional organizations to develop an integrated, shared home for clinical and translational research and research training, hallmarked by a borderless, collaborative, synergistic and investigator/community/patient-friendly research environment that is functionally integrated into regional and national CTSA networks.

Dr. Jeff Gehl wins Med-Peds Faculty Award
This award is to recognize a faculty member that has shown excellence in awareness for Internal Medicine-Pediatrics by helping residents focus on the skills, insight and dedication to provide high quality care to patients with acute or chronic illnesses that may span several decades. Thank you to Dr. Jeff Gehl, Internal Medicine-Pediatrics Primary Care Physician for your outstanding teaching of our residents!
Congratulations to the following Med-Peds Residents and Faculty who were recognized through the MCW Outstanding Medical Student Teacher Award
Stefanie DiGiandomenico: 2021 MCWAH Research & Quality Award: Laboratory Variability in the Diagnosis of Type 2 VWD Variants
Haley Mertens: 2021 MCWAH Research & Quality Award: Improvement in Influenza Vaccination Rates in Children with Inflammatory Bowel Disease on Biologic Therapy
Lauren McIntosh: KINETIC3 program: Excellence in Teaching Track
Jonathan Gully, MD - Foundations of Human Behavior
Todd Gudausky, MD – Early Clinical Course, Bench to Bedside
Tracy Liljestrom, MD – Clerkship, Internal Medicine
James McCarthy, MD – Clerkship, Pediatrics
Matthew Buelow, MD – M3 Elective, Pediatric Cardiology
Peter Cote, MD – Ambulatory Course, Internal Medicine
Stephanie Rossi, MD - Ambulatory Course, Internal Medicine
Salil Ginde, MD – Acting Internship, Internal Medicine