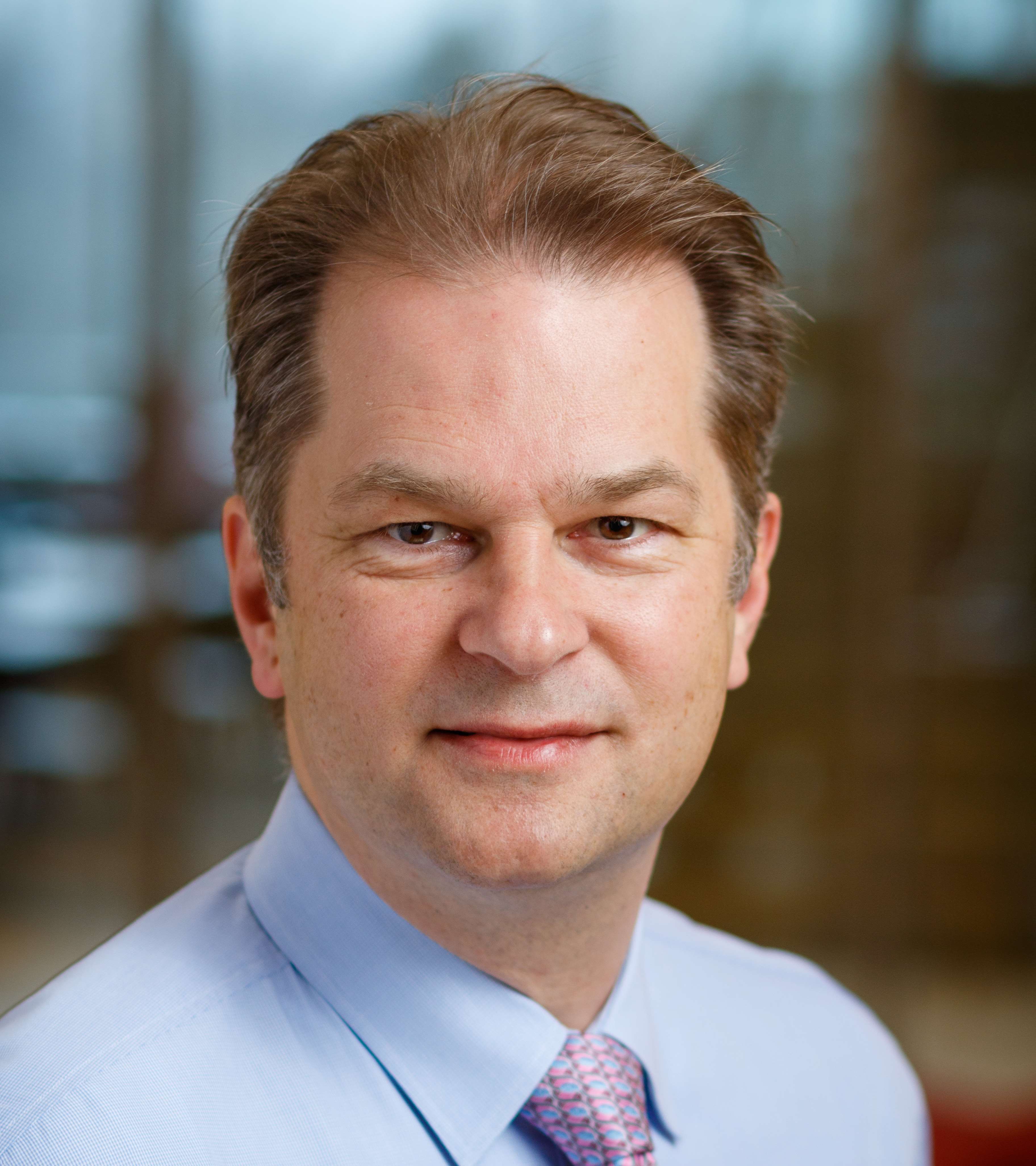 Ulrich Broeckel, MD
Professor, Pediatrics; Adjunct Professor of Medicine, Physiology and School of Pharmacy; Chief, Section of Genomic Pediatrics; Associate Director, Pharmacogenomics, Linda T. and John A. Mellowes Center for Genomic Sciences and Precision Medicine
Biography
The Broeckel lab (@broeckel_lab) specializes in the identification and functional evaluation of genes and their variants involved in cardiovascular and other complex diseases. Our research interests include: left ventricular hypertrophy, myocardial infarction, coronary artery disease, end-stage renal disease, and hypertension with projects based on large epidemiological studies in clinical cohorts. In addition, we perform microarray-based diagnostic tests with an emphasis in pharmacogenomics for both Children's Wisconsin (Children's) and St. Jude Children's Research Hospital and run the Nucleic Acid Extraction Core for investigators at Children's Research Institute.
We use genome-wide association (GWA) studies to identify genes involved in complex diseases. Based on the evidence of association provided by GWA, we establish molecular and cell-based assays to investigate gene function. One way that we currently evaluate gene function utilizes the latest in next generation (NextGen) sequencing technologies. We have or are in the process of establishing strategies to examine expression levels of microRNA, single nucleotide polymorphism (SNP) and copy number (CNV) variations, and perform pharmacogenetic custom captures on multiple platforms such as the Ion Torrent Personal Genome Machine (PGM™), the Ion Torrent Proton™ and the Illumina HiSeq™.
We are also a part of a groundbreaking multicenter NHLBI initiative to generate patient-derived human-induced pluripotent stem cell (hiPSC) for the study of complex disease with our collaborators at Cellular Dynamics, International. This collaboration will result in the high-throughput development of hiPSC-derived cardiomyocytes generated from patients participating in a major hypertension epidemiological study. The cardiomyocytes will be characterized using a variety of in vitro methods and NextGen sequencing and will also be used to investigate and understand the complex molecular mechanisms and pathways underlying the genetic basis of an increase in Left Ventricular Mass leading to Left Ventricular Hypertrophy as a common and major risk factor for cardiovascular disease.
In conjunction with Children's, we launched the Advanced Genomics (AGEN) laboratory in 2009, which is regulated by the College of American Pathologists (CAP), licensed through Children's. Utilizing the Affymetrix Genome-Wide Human SNP Array 6.0 containing 1.8 million markers including SNP and CNV variations, we are able to look at duplications and deletions in patients with abnormalities to provide an innovative method in the diagnosis of genetic disorders for clinical care.
Our lab is also CLIA certified as the Developmental and Neurogenetics Laboratory (DNL). We work closely with St. Jude Children's Research Hospital to test patient samples, looking for genetic variation of metabolic capacity. Patient DNA is tested on the Affymetrix Drug Metabolism Enzymes and Transporters (DMET™) Plus platform that uses state-of-the-art star allele translations tables and additional CNV analysis for CYP2D6 to lead to the most comprehensive interpretation for each patient's treatment regimen.
Our pursuit of large scale epidemiological studies in clinical cohorts allows us to evaluate the effect and impact of SNPs identified in GWA studies with regard to their clinical relevance. Currently, the Broeckel lab contributes one MCW component to the Wisconsin Genomics Initiative, a consortium including our group and MCW as well as the Marshfield Clinic and the University of Wisconsin, Madison and Milwaukee.
The Individualized Medicine Institute (IMI)
Ongoing studies
Family Based Genetic Analysis for Genes Related to Inflammation and Myocardial Infarction (NHLBI)
Genetic Basis of Coronary Artery Disease and Coronary Collateralization (NHLBI)
Pediatric DNA Biobank
Functional GWAS for LVH using iPS-derived Cardiomyocytes: The HyperGEN ciPS Study (NHLBI)
HyperGen: Genetic Epidemiology of Left Ventricular Hypertrophy Genetics of CRP in Myocardial Function (NHLBI)
Genetics of Myocardial Infarction and Related Risk factors (NHLBI)
Molecular Genetics of Hypertension
Genetic Predisposition to End-Stage Renal Disease Epidemiology
The Wisconsin Genomics Initiative
Research Experience
Blood Pressure
Cardiovascular Diseases
Coronary Artery Disease
DNA Mutational Analysis
Gene Expression Profiling
Genetic Association Studies
Genetic Linkage
Genetic Predisposition to Disease
Genetic Testing
Genetic Variation
Genome, Human
Genome-Wide Association Study
Methodologies and Techniques
Case-Control Studies
DNA
DNA Copy Number Variations
Drug-Related Side Effects and Adverse Reactions
Exome
Gene Expression Profiling
Genetic Association Studies
Genetic Predisposition to Disease
Genetic Testing
Genetic Variation
Genetics, Population
Genome-Wide Association Study
Leadership Positions
Associate Director for Pharmacogenomics, Genomic Sciences and Precision Medicine Ctr
Chief, Section Genomic Pediatrics
Research Unit Leader: Genetics and Genomics, Children's Research Institute