Threat Assessment & Management with a Healthcare Focus™ 2021 Seminar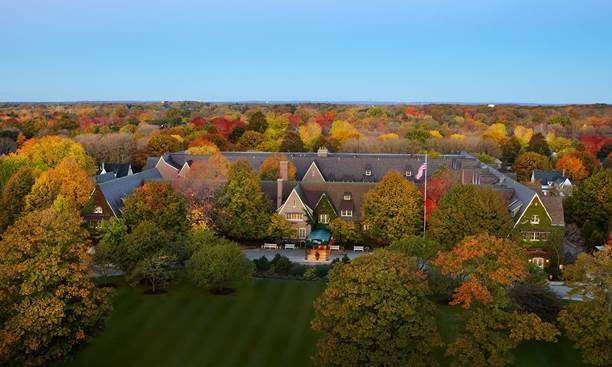 Nov. 3-5 | Kohler, WI
Registration is open for the 2021 Threat Seminar! Register now
Early bird registration is $1,150 until June 30, 2021, and after that date the registration fee is $1,250. Registration includes hotel, sponsored meals, and seminar materials! Hotel reservations are made for all paid registrants.
COVID-19 information
Due to COVID-19, the seminar originally planned for November 2020 has been re-scheduled to November 3-5, 2021. While we anticipate being able to go forward with the 2021 seminar, due to the unpredictable nature of the pandemic, the possibility of cancellation still exists (if that occurs, registration fees will be refunded). Accordingly, we recommend if purchasing airline tickets to attend, to be sure your purchase is refundable. Assuming we can proceed with the seminar, there may be some dining or session room changes to accommodate social distancing requirements that exist at the time. Anyone who has developed a cough or illness will not be permitted to attend and their registration fee will be refunded (or can be transferred to someone else).
Meet Our 2021 Seminar Speakers
Robert Martin
Consultant to Gavin de Becker & Associates
Dr. James McGee
Directs Forensic Psychological Services for Gavin de Becker & Associates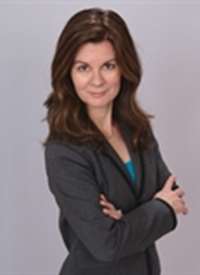 Sheridan Ryan, JD, CTM
Author of "Zero Tolerance for Violence & Violent Patients: Sound Policy or Sound Bite?"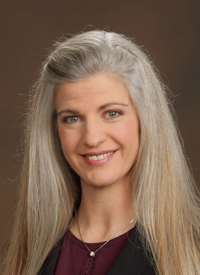 Dr. Lynn Van Male
2nd VP on the national Board of Directors of ATAP; Assistant Professor of Psychology at Oregon Health and Sciences University; Provided SME to Joint Commission; FBI symposium invited faculty member on targeted attack prevention; Consulted with the Performance Advisory Committee (Naval Yard shootings); National Director of the VA's WVP Program
Jon Wertz, JD, RN
Director, MCW Risk Management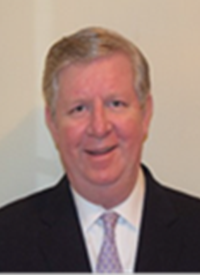 William Zimmerman, CTM
US Capitol Police (retired), and co-author of "Then and Now: Tracking a Federal Agency's Threat Assessment activity Through Two Decades with an Eye Toward the Future" (2015)
I have attended the MCW Threat Assessment and Management training and have sent several of my department leaders. Sheridan and Jonathan's work on this educational program effectively combines the processes and reasoning from threat assessment experts in the field and the application of this work to the unique healthcare conditions we work within. This training was well worth our time and has effectively driven our work in resolving threats and being able to effectively explain our rationale for each action.
Healthcare Safety & Security Director, 2015 & 2017 attendee
Frequently Asked Questions
What does this seminar address, and who should attend?
This seminar addresses targeted (a/k/a predatory or intentional) violence in healthcare, especially targeted violence directed at healthcare providers and staff. Targeted violence is to be distinguished from affective (sometimes referred to as reactive) violence, the most common type of healthcare workplace violence, and general violence.
Healthcare security professionals (and/or police) are usually the primary resource for dealing with incidents of general violence, and may have a significant role, ideally alongside behavioral health team members, in addressing incidents involving affective or reactive violence. By comparison, acts of serious targeted violence are rare, but are the most feared among clinicians and staff and can have devastating consequences. Thus, ensuring everything reasonably possible is being done to prevent such acts is a hugely worthwhile albeit time-consuming endeavor that requires a team approach. Accordingly, the study of threat assessment and management for the prevention of targeted violence in healthcare is well suited for collaboration among a hospital or healthcare organization's security professionals, risk managers, clinic managers, providers, human resources, legal support, and administrators.
Do I need to make my own hotel reservations?
No.
Hotel reservations at Kohler's Inn on Woodlake (IOW) are made by seminar staff on behalf of all paid registrants. If you have any questions about your hotel reservation, please contact seminar staff, not IOW or Kohler staff. Hotel reservation numbers are emailed to attendees in October. Upon arrival to IOW, hotel staff can look up your room with either your reservation number or your name. You will need a credit card to check in to your room.
Can my gluten-free diet be accommodated?
Yes.
Upon registration, please note your dietary need. At the seminar, for restaurant meals, after being seated, please let your server know (chefs will prepare separate dishes as needed and waitstaff need to know who to bring those to).
What should I pack?
Only the Thursday evening dinner at Wisconsin Room has a more formal (business casual) dress code; otherwise, attire can be casual and jeans are fine.
We recommend comfortable shoes or boots, and you may want to bring walking or running shoes if you plan to explore Kohler Village's walking routes. If you think you might swim at the Sports Core Pool (IOW guests are welcome to use the Sports Core), bring a swimsuit. If you plan to visit the Kohler WaterSpa (at your own expense), you may also want to pack a swimsuit. Hotel rooms have hair dryers.
I registered but am now unable to attend. Can I transfer my registration to someone else?
Yes.
Just let us know so that we can update the hotel reservation to be under that person's name.
Additional Information
Articles & Resources
Continuing Education
Continuing Education
The Threat Assessment & Management with a Healthcare Focus™ seminar is approved for the following continuing education contact hours:

ASHRM/CPHRM: This meeting has been approved for a total of 11.25 contact hours of Continuing Education Credit toward fulfillment of the requirements of ASHRM designations of FASHRM (Fellow) and DFASHRM (Distinguished Fellow) and towards CPHRM renewal.

CHPA credits: 2

Minnesota Peace Officer Standards and Training (POST):
Course Title: Threat Assessment & Management with a Healthcare Focus™
Course Number: 10426-003
Credits Approved: 11

Wisconsin Continuing Legal Education credit hours: 12.5
Logistics
Logistics
Kohler is located two-thirds mile west of Interstate 43 in east central Wisconsin, just one hour north of Milwaukee (60 miles), one hour south of Green Bay (60 miles) and two hours north of Chicago (140 miles). If you need to arrange transportation between the Milwaukee airport and Kohler's Inn on Woodlake hotel, Go Riteway provides such a service and can be contacted at 1 (800) 236-5452.
You do NOT need a car at Kohler resort. Kohler provides free on-demand shuttle transportation to guests, and the seminar has reserved shuttles as well.
Previous Threat Seminar Photos