Welcome to the Medical College of Wisconsin STAR Center
The Standardized Teaching Assessment Resource Center provides a controlled environment where students, residents, physicians, nurses, and other healthcare professionals can practice their clinical skills using standardized (or actor) patients, medical simulators and task trainers under the direction of MCW faculty and staff. In the STAR Center, students have the opportunity to practice interacting with and caring for patients in a safe learning environment. By using medical simulators as they learn new procedures, students and medical professionals can make mistakes without putting patients or themselves at risk.
learn more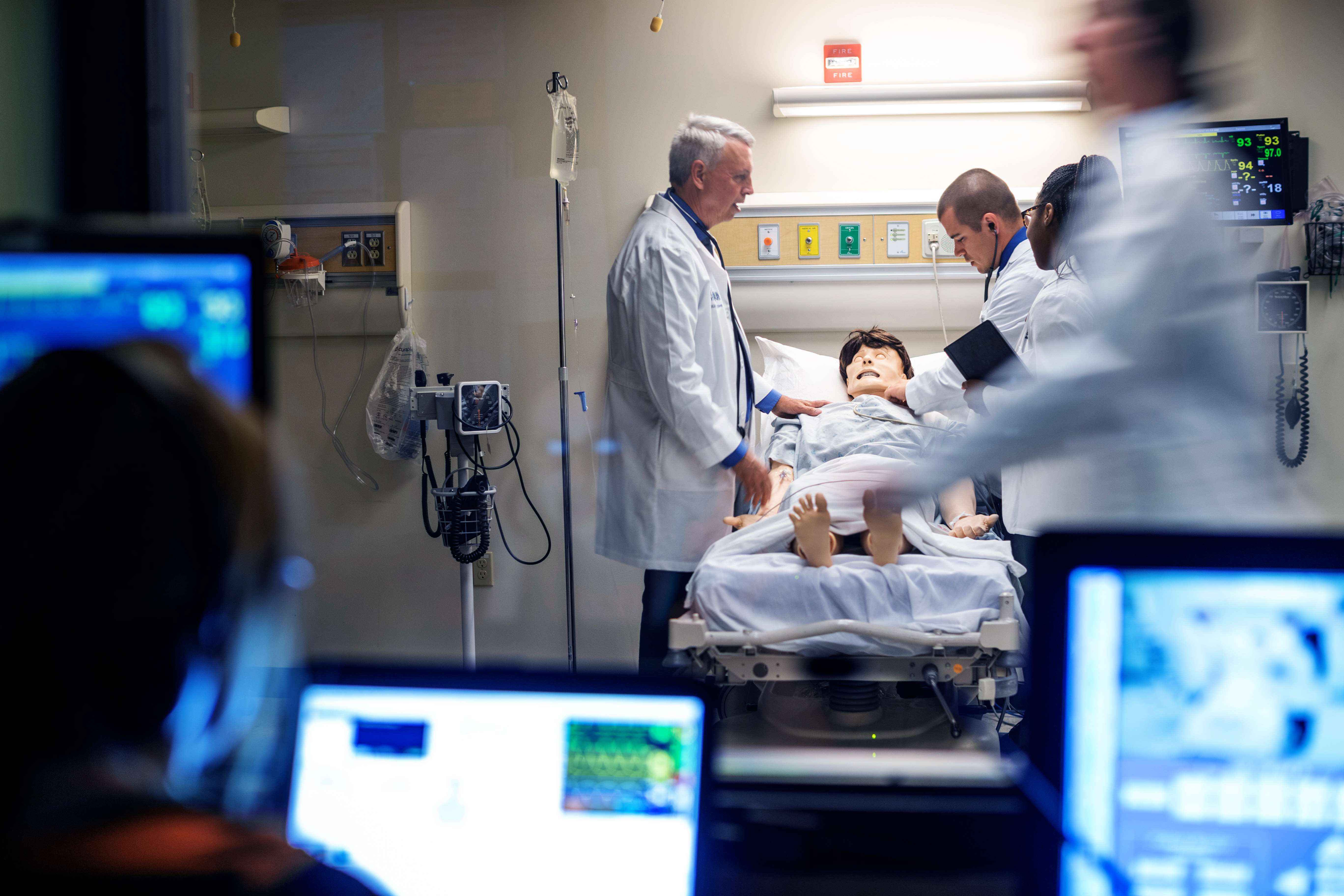 About the STAR Center
Scheduling an Event in the STAR Center
Scheduling an Event in the STAR Center
Please call us at (414) 955-4600.
To set up a tour of our facilities
To book an event
Or, if you'd like more information about how we can best serve your educational needs
Facilitating an Event
Facilitating an Event
Once your event has been scheduled, our staff can assist in the design and implementation as is necessary for the event to be smoothly facilitated. We are always willing to work with our users in order to ensure efficiency of their events.


Fee Information
Fee Information
Pricing varies depending on the nature of the event or the group utilizing the space.
You will be billed by invoice for the cost associated with your usage, if they apply.
We can assist you in estimating charges so that you can build these into a budget projection for a grant or into a participant charge, if necessary.
For more information, please call us at (414) 955-4600.
Contact Us
STAR Center
Medical College of Wisconsin
8701 Watertown Plank Rd.
Milwaukee, WI 53226