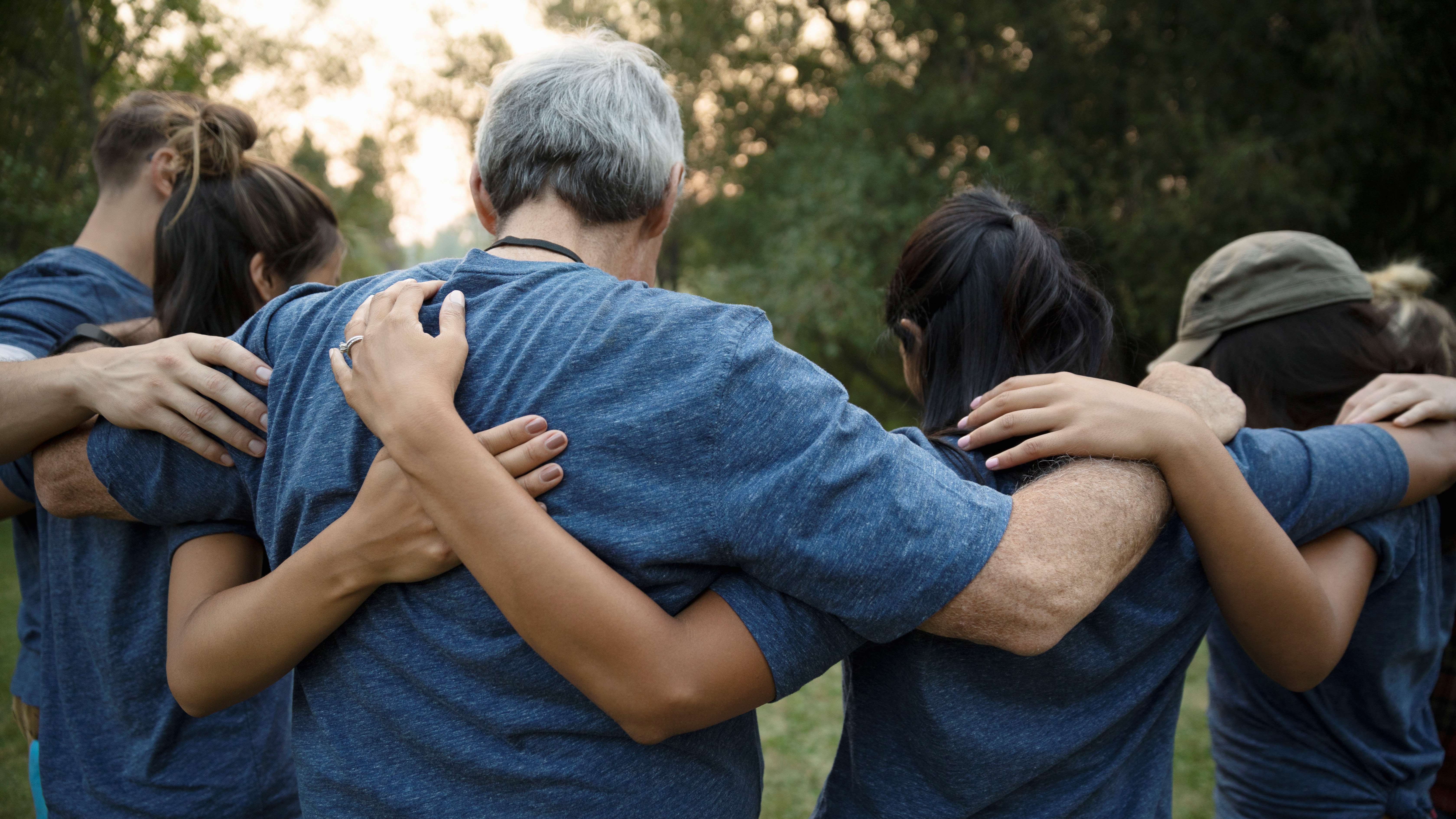 Signs of Suicidal Thinking
Withdraw from activities and people.
Threats of suicide.
Talking or writing about killing oneself.
Acquiring means to kill oneself: stockpiling meds, buying rope, gun.
Increased use of alcohol or drugs.
Behaving recklessly.
Revengeful/rageful.
Anxious/agitated.
Sleeping constantly or not being able to sleep.
Additional information and resources:
View the American Foundation for Suicide Prevention Video: Healthcare Professional Burnout Depression Suicide Prevention
Visit the Mental Health First Aid USA website.
How to Help Someone who is Suicidal
ASSESS
Ask:
Are you having thoughts of suicide?
Do you have a plan for killing yourself?
Do you have the things in your plan to do it?
Have you decided when you'll do it?
If he or she has a plan and are ready to carry it out, call 911.
Even if there isn't a plan, a suicidal person shouldn't be left alone.
If he or she has assured you of lack of intention and of reasons why not to do it, still try to engage him or her in a conversation.
LISTEN
Listen non-judgmentally. Don't say "That's ridiculous!" or "Don't be stupid." Affirm that you are hearing him or her, validate his or her feelings, empathize with how awful this must be.
GIVE
Give reassurance and information. There is help for this. Say, "Sounds like you've been really depressed (or anxious)." "Thinking things are hopeless is the worst trick depression plays on our thinking." "There is help for this."
ENCOURAGE
Encourage appropriate professional help. Refer to a mental health provider or call National Suicide Prevention Hotline: 1 (800) 273-TALK
Encourage self-help-reconnect with previous therapist, support system.
Contact Us/Crisis Support Lines
Milwaukee
General: (414) 955-8950
Referral Coordinator: Carolyn Bischel, MS, LPC
(414) 955-8933
cbischel@mcw.edu
Emergencies
During Business Hours
(414) 955-8933
Emergencies
1 (833) 927-1860 ComPsych (students only)
After Business Hours
(414) 805-6700
Green Bay
Counseling services available in partnership with St. Norbert College
(920) 403-3045
Central Wisconsin
Counseling services available in partnership with Elmergreen and Associates
(715) 845-7175
24/7 Support - Provided by Resources Outside of MCW
Support available at no cost through the National Suicide Prevention Lifeline
(800) 273-8255
The Crisis Text Line
Provides Free Crisis Support via Text Message:
-Text START to 741741
-Additional information and support available on their website
Green Bay - Family Services of NE Wisconsin
Crisis Support Line
(920) 436-8888
Milwaukee County Behavioral Health Division
Crisis Support Line
(414) 257-7222
(414) 257-6300 (for hearing impaired)
Wausau - North Central Health Care
Crisis Hotline
(715) 845-4326
(800) 799-0122
The Trevor Project
LGBT Intervention and Suicide Prevention Hotline
(866) 488-7386
Physician Support Line
Psychiatrists helping physicians and medical students navigate the many intersections of our personal and professional lives.
(888) 409-0141
Physican Support Line website