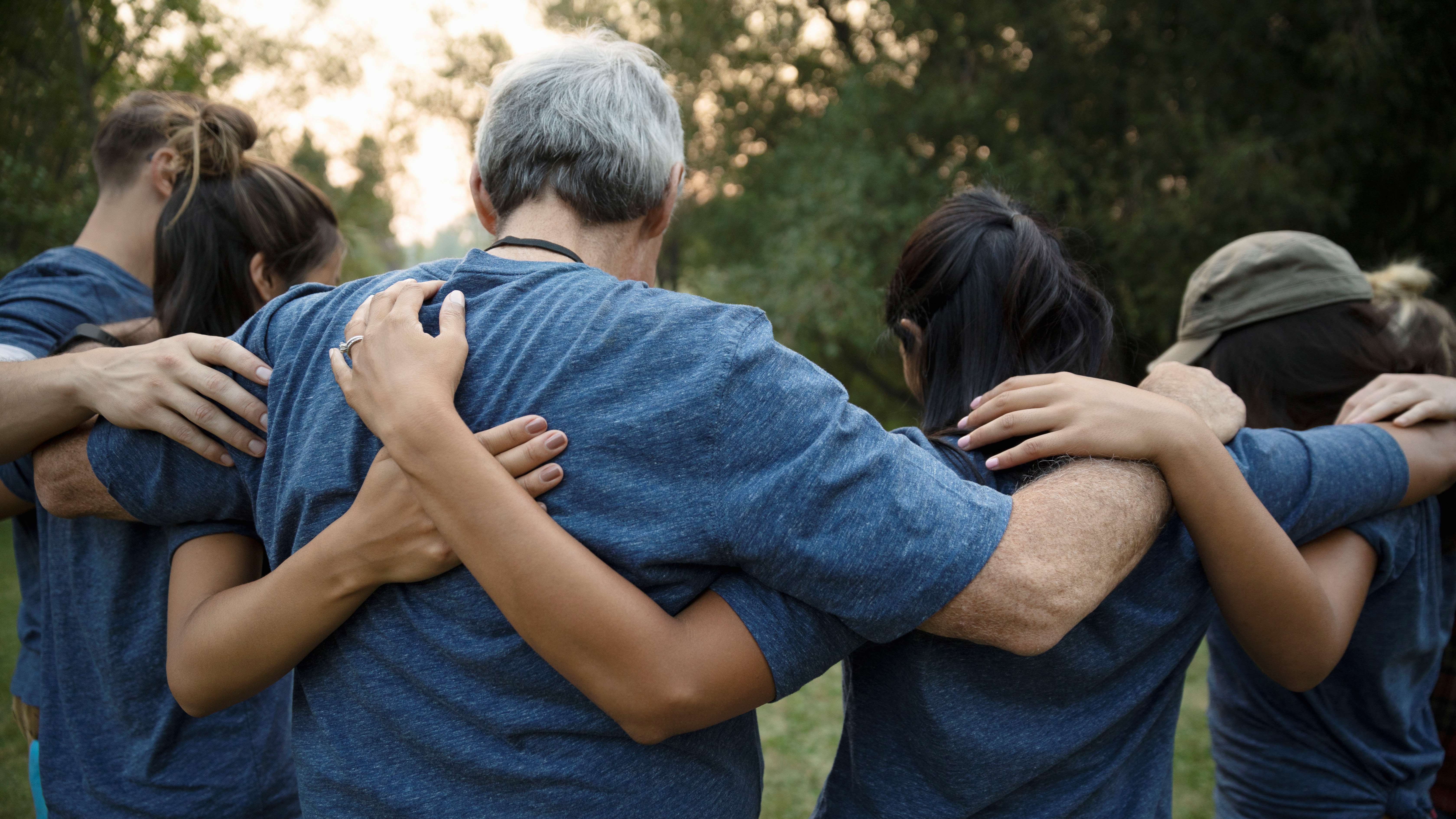 Signs of Suicidal Thinking
Withdraw from activities and people.
Threats of suicide.
Talking or writing about killing oneself.
Acquiring means to kill oneself: stockpiling meds, buying rope, gun.
Increased use of alcohol or drugs.
Behaving recklessly.
Revengeful/rageful.
Anxious/agitated.
Sleeping constantly or not being able to sleep.
Additional information and resources:
View the American Foundation for Suicide Prevention Video: Healthcare Professional Burnout Depression Suicide Prevention
Visit the Mental Health First Aid USA website.
How to Help Someone who is Suicidal
ASSESS
Ask:
Are you having thoughts of suicide?
Do you have a plan for killing yourself?
Do you have the things in your plan to do it?
Have you decided when you'll do it?
If he or she has a plan and are ready to carry it out, call 911.
Even if there isn't a plan, a suicidal person shouldn't be left alone.
If he or she has assured you of lack of intention and of reasons why not to do it, still try to engage him or her in a conversation.
LISTEN
Listen non-judgmentally. Don't say "That's ridiculous!" or "Don't be stupid." Affirm that you are hearing him or her, validate his or her feelings, empathize with how awful this must be.
GIVE
Give reassurance and information. There is help for this. Say, "Sounds like you've been really depressed (or anxious)." "Thinking things are hopeless is the worst trick depression plays on our thinking." "There is help for this."
ENCOURAGE
Encourage appropriate professional help. Refer to a mental health provider or call National Suicide Prevention Hotline: 1 (800) 273-TALK
Encourage self-help-reconnect with previous therapist, support system.
Contact Us
Student and Resident Behavioral Health
1155 North Mayfair Rd.
Tosa Health Center, Third Floor
Milwaukee, WI 53226
Clinic Hours
Monday - Friday
8:00 am-5:00 pm
** Scheduled appointments outside of normal business hours are also available.
Medical Student Clinic: Thursday afternoons from 1:00-5:00 pm
Housestaff Clinic: Tuesday evenings from 5:00-7:00 pm
National Suicide Prevention Hotline
1 (800) 273-TALK (8255)
General Contact Information
General: (414) 955-8950
Intake: Carolyn Bischel, MS, LPC
(414) 955-8933 | cbischel@mcw.edu

ALL MESSAGES LEFT ARE CONFIDENTIAL.
If you contact Ms. Bischel via email, your consent to communicate in that mode is implied.
Messages will be returned within one business day.
Emergency Contact Information
During Business Hours
(414) 955-8933
After Business Hours
(414) 805-6700