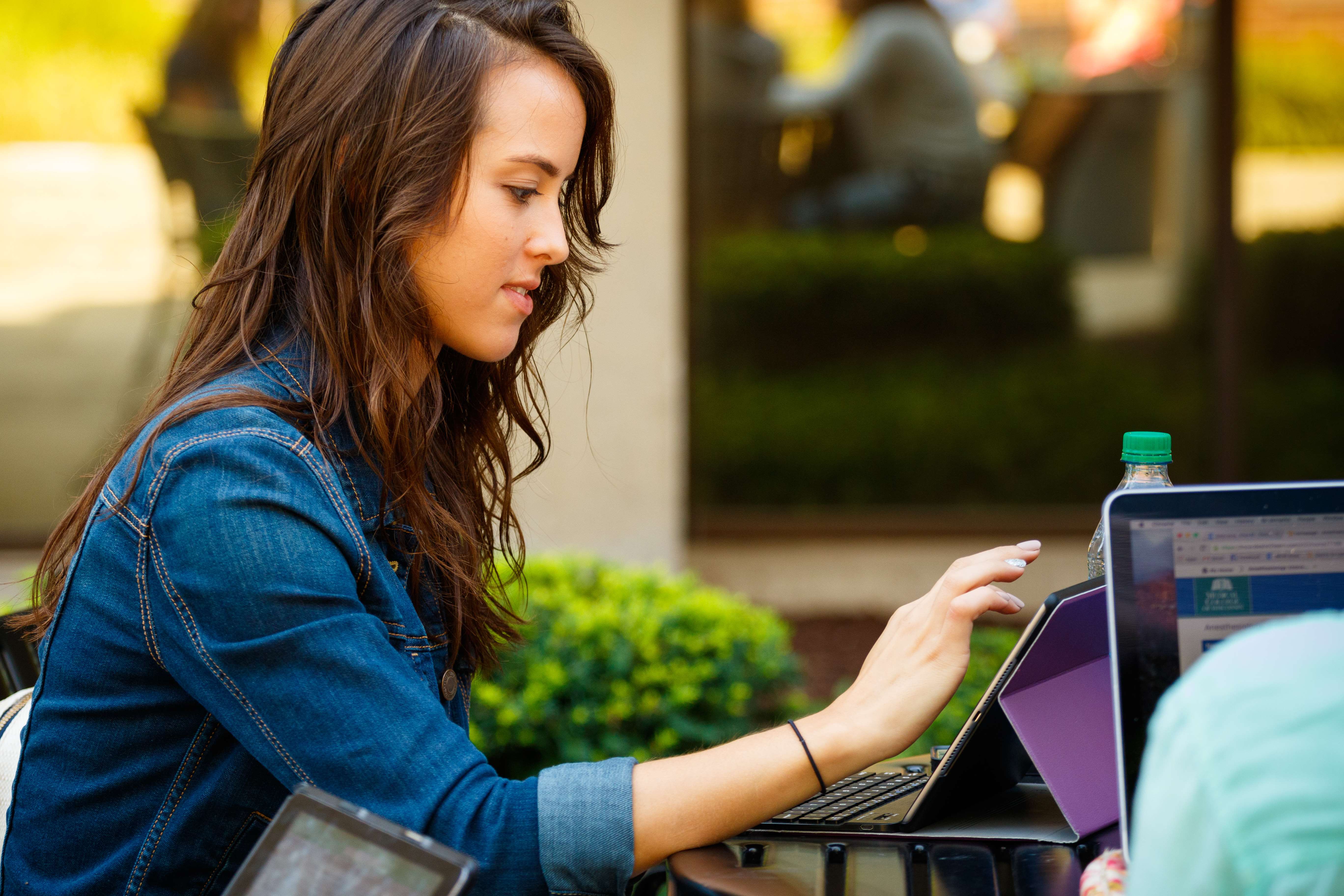 Student Health & Wellness
"Nurturing yourself is not selfish - it's essential to your survival and your well-being."
-Renee Peterson Trudeau
Learners have been particularly impacted by the COVID-19 pandemic, as the interruption of professional education and the disruption of normalcy creates negative outcomes for personal wellbeing. Student Wellness extends an invitation to all MCW students to reach out, seek out resources, and share your needs during this difficult time. Your concerns, requests, questions, and ideas are vital in providing appropriate resources and support. Thank you for your continued interest and actions to improve your personal health and wellbeing.
Submit a question or idea to the Student Wellness Coordinator, regarding well-being related to stress, anxiety, exercise, nutrition, emotional support, social wellness, time management, sleep health, etc. Student Wellness will use your submission to provide services and resources specific to you and/or students. Your submission may be anonymous unless you provide your name. If you provide your name, we may be better able to address your specific concern.
Mental Health Resources and Student Assistance
Student Mental Health Resources

Personal problems, planning for life events or simply managing daily life can affect your mental health, educational goals, and relationships. Resources are available to all students to provide confidential support, resources and information.

Learn More
Student Well-being
Well-being is the state of being comfortable, healthy and/or happy. In the pursuit of obtaining your own personal well-being, there are a number of resources at MCW to help you achieve that. From Academic Support and Enrichment, to Student and Resident Behavioral Health, our office works closely across different sectors to connect you with the tools necessary for your personal and professional well-being.
Student Health Insurance
MCW students are required to carry health insurance. Students are free to choose their own health insurance, or they can choose to obtain health insurance through MCW.
Medical, Pharmacy and MSA Students
Health insurance coverage is a requirement for all full-time students. You are free to select your health insurance carrier. For your convenience, MCW offers several health insurance plans you can purchase through the school.

Students have access to the plan details, cost and enrollment materials in the "MCW Student Insurance" course in Brightspace (our learning management system). This information is only available to enrolled students. Parents or significant others of a student seeking insurance information can obtain our current rates and plans by requesting them from the MCW Student Health & Wellness Office via email at student_health@mcw.edu. Please note, any enrollment forms and request for changes will only be accepted if completed and submitted by the enrolled student.

Students who enroll in health, dental, or life & ADD insurance through MCW will be billed for this service on their tuition statements. Your coverage will automatically terminate on June 30 of the year of your graduation.

Students can waive MCW's major medical insurance if the student has health insurance coverage under a domestic partner, spouse, or parent. Proof of coverage is required.
Graduate and MSTP Students
Health insurance coverage is a requirement for all full-time graduate students. If you have been admitted as a full-time PhD degree seeker you are offered enrollment in medical and dental insurance plans. You may exercise the option to add a spouse and or children with the additional cost of coverage deducted from your monthly pay.
The annual premium for single coverage is paid by the college for all full-time students in the PhD programs as part of their fellowship program. Some students are covered under health insurance policies of their parents or spouse and are eligible to be waived from enrollment. Full time degree-seeking MS, MA or MPH graduate students may purchase the student health insurance plan. Each student is responsible for payment of this coverage at registration or through stipend deduction.
Insurance Rates: 2019-2020 (PDF)
Graduate and MSTP Student Enrollment Guide (PDF)
Cobra Insurance
When a student completes his/her studies at the Medical College of Wisconsin, he/she has the opportunity to continue his/her current insurance coverage for a period of up to eighteen (18) months in length via COBRA insurance. The individual selecting to continue his/her insurance coverage in this manner is responsible for all of the payments related to the COBRA insurance. (See COBRA form for monthly premium costs)
If student would like to ELECT his/her insurance coverage via the COBRA insurance, student will need to submit a check by the 1st of the month, for the premiums covering that month. The check should be made payable to the Medical College of Wisconsin and mailed to:
Graduate School of Biomedical Sciences
Medical College of Wisconsin
8701 Watertown Plank Rd.
Milwaukee, WI 53226
Student will have a thirty (30) day grace period in which to make the payment after which, if payment still has not been received the insurance coverage will be stopped for non-payment. Monthly premiums must be made by the first of each month.
Student's decision to either continue his/her insurance coverage via COBRA insurance, or to waive continuation of his/her coverage will need to be confirmed at the bottom of the form given to student. Student needs to complete the form, being sure to sign and date it prior to returning form to the Graduate School of Biomedical Sciences.
If you have any questions, feel free to contact Diane VerHaagh (dverhaagh@mcw.edu) at (414) 955-8090 or Christine Schaefer (cschaefer@mcw.edu) at (414) 955-8218.
Student Health Services
Student Health Services at Sargeant
Staff
Sandra Green, MD, Medical Director
Hope Benthien, APNP
Kegan Julien, PA
Location
Sargeant Internal Medicine Clinic - 2nd Floor
840 N. 87th St.
Sargeant Health Center
Parking is available in the adjacent surface lot; there is no fee to park

Sargeant Internal Medicine Clinic Hours
Monday - Thursday, 7:00 am-7:00 pm
Friday 7:00 am-5:00 pm (Sargeant Internal Medicine Clinic hours)
Saturday 8:00 am-12:00 pm
Phone
(414) 805-5540 Sargeant Internal Medicine Clinic (if you have a medical question, appointment request, or if you are calling regarding a problem after hours)
Establishing Care
Students may select any primary care provider (PCP) from the list of Froedtert and MCW physicians accepting new patients, but if they would like to use Student Health at Sargeant Health Center for primary care, urgent needs, or for referrals to other specialty clinics, they should choose a PCP at Sargeant Internal Medicine Clinic.

Making an Appointment
Appointments can be made by calling the appointment desk at 414-805-5540. Appointments are generally available within 24 hours of the request, and often same day, but call as early as possible. Walk-in patients usually cannot be accommodated, so this practice is discouraged. Make sure you arrive 10 minutes early for your first visit to register. Please come on time for appointments and call to cancel if you cannot make your appointment. Late patients are worked in at the end of office hours or rescheduled in order to avoid inconveniencing other patients. Previous medical records can be faxed to 414-805-7878, Attn: Dr Sandra Green, dropped off at the Internal Medicine desk, or mailed to Sargeant Internal Medicine Clinic,, Attn: Dr Sandra Green 840 N. 87th St., Milwaukee, WI 53226.

Please check your insurance information before scheduling an appointment. If you select an MCW HMO you must select a primary provider. If you choose a primary care physician (PCP) in the Sargeant Internal Medicine Clinic you can be seen by our Student Health Advanced Practice Practitioners as well as your PCP. If you choose a provider at any other clinic, the HMO does not allow you to be seen anywhere other than where you have chosen. Please choose one of the Sargeant Clinic physicians as your primary provider if you want to be seen at Sargeant Health Center. Students selecting the PPO can be seen anywhere in the Humana network (please be aware of the deductibles and copays). Immunizations are not covered by the PPO.
Services Provided
The MCW Student Health Service is available to provide primary care for students and their spouses (if they are also under MCW medical insurance). This includes diagnosis and treatment of acute and chronic illnesses, health promotion, disease prevention, and disease management. We can provide basic gynecologic and contraceptive care. Initial evaluation of any health concern, problem, or injury can be done in Student Health. Given the availability and on campus convenience of same day or next day appointments, most students utilize Student Health for the majority of their health care needs. Referrals to specialty clinics will be made if considered necessary or if desired by the student after appropriate evaluation. We can expedite scheduling, obtain necessary pre-appointment testing, and initiate treatment.

Medications
Medication samples are not available at Student Health, but medications can be prescribed by our practitioners. Medications are covered by the student insurance. Please refer to your plan for required co-pays.

Emergencies/Urgent Problems/Concerns
Persons with true emergencies should call 911 or proceed to the nearest Emergency Department. Otherwise, urgent problems are best addressed in the following manner:
During office hours, call the office at (414) 805-5540, option 6. The triage nurse will then either make an appointment, or otherwise direct you in solving your problem.
After hours/weekend urgent problems: Call the on-call service at (414) 805-5540; they will determine whether they can handle your problem or if you should be seen in one of our walk-in clinics or the Emergency Department.
Evening and weekend walk-in care for urgent problems is available at our walk-in clinics. Please visit the Froedtert Hospital clinics website under walk-in care for current hours and locations.

The walk-in clinic closest to the MCW-Milwaukee campus is:

Tosa Health Center
1155 N. Mayfair Rd., Wauwatosa
Walk-in Clinic Hours: 7:00 am-11:00 pm daily (please check website for holiday hours)
Please note: this is only for urgent care needs.
(Please note: this is recommended ONLY for urgent care needs, not routine care. Same and next day appointments are available at Student Health for colds, flu, urinary tract infections, rashes, etc. ).

OB/GYN Specialty Care and Care for Dependent Children
Primary care for children is available at many of our Froedtert and MCW Community Physician clinics, located throughout southeastern Wisconsin, including downtown Milwaukee, New Berlin, West Allis, Brookfield, Waukesha, Mequon, West Bend, Menomonee Falls, and Wauwatosa

OB/Gyn practitioners are available at multiple sites as well.

Search the Froedtert website under clinic locations or search our Doctor directory or call our Access Center at 414-805-6644 for further information.

New patient appointments can be scheduled for all clinics by calling our access center at (414) 805-6644.
Student and Resident Behavioral Health
Welcome! The Medical College of Wisconsin recognizes that its students, residents and fellows work hard and carry many responsibilities. We are aware that the demands of education, training and service to patients can produce a variety of stressors for individuals and their families. Student and Resident Behavioral Health Services provides a comprehensive program to meet these professional and personal mental health needs. We value your dedication and hope you find these resources helpful.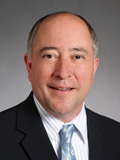 David J. Cipriano, PhD
Assistant Professor
Psychiatry and Behavioral Medicine
Director, Resident and Student Mental Health Program
(414) 955-8954
(414) 314-3622 (Page)
dcipriano@mcw.edu
The clinic is staffed by Department of Psychiatry and Behavioral Medicine faculty and staff. Services include psychiatric medication management and psychotherapy including:
cognitive behavioral
insight-oriented
stress management/solution focused
couples and family therapy and
drug and alcohol counseling.
Common concerns which bring people in include adjustment to the stress of training, anxiety, depression, career concerns, work-life balance, relationship problems and child/adolescent concerns.
Students, their spouse, or their child are entitled to ten (10) free sessions of MCW mental health services, per academic year, at no cost. Residents and fellows are entitled to (3) free sessions of MCW mental health services, per academic year at no cost. Most major medical insurance policies should cover some of the cost after these initial five sessions. Student Mental Health Services is located off site for confidentiality purposes. These services are available only to full-time degree-seeking students.

Contact Us
Students should now contact ComPsych GuianceResources to establish care. GuidaneResources is available 24 hours a day, 7 days a week. There are two ways to contact GuidancecResources:
Call 833-927-1860 (toll free). You'll speak to a counseling professional who will listen to your concerns and can guide you to the appropriate services you require.
Visit GuidanceResources Online at www.guidanceresources.com and enter your company ID
Student and Resident Behavioral Health
1155 N. Mayfair Rd.
Tosa Health Center, Third Floor
Milwaukee, WI 53226
Clinic Hours
Monday - Friday 8:00 am-5:00 pm
** Scheduled appointments outside of normal business hours are also available.
Medical Student Clinic: Thursday afternoons from 1:00-5:00 pm
Housestaff Clinic: Tuesday evenings from 5:00-7:00 pm
Occupational Health
Froedtert & Medical College Occupational Health is located on the fifth floor of the Froedtert Pavilion. Clinic hours are 7:00 am-4:30 pm. Monday through Friday, excluding holidays. The clinic provides immunizations, titers, post-exposure evaluations and follow-ups and maintains the occupational health records for students, employees and faculty. They accept walk-ins, however prefer that you call the clinic at (414) 805-6699 to schedule an appointment. Post-exposure evaluations do not require an appointment and should be performed as soon after the exposure as possible. The following is a synopsis of the protocol students should follow after an exposure incident.
Services offered:
Travel medicine services
Assistance with paperwork for away rotations
Substance abuse testing (drug and alcohol)
Respirator fit testing
Animal allergy clearance
Blood/Body Fluid Exposure Protocol
An exposure incident is defined as a possible transfer of blood or infectious body fluids from the source to another person. Exposures are caused by receiving a needle stick or a cut with a sharp object, a splash to your eyes, nose, or mouth, or to open areas on your skin.
If the student receives a percutaneous exposure (puncture of the skin) due to needle stick or contaminated sharp objects, they should wash the areas for 15 minutes with soap and water.
If the student receives a mucous membrane exposure (splash to the eyes, nose or mouth), they should flush the area with water for 15 minutes.
If the student gets blood or body fluid on exposed, non-intact skin, they should wash the area with soap and water for 15 minutes.
The student should notify their supervisor immediately of the exposure.
Students who do not follow this procedure for treating and reporting an exposure are at increased risk of contracting a blood borne disease (HIV, Hepatitis B or C) and may be responsible for their own medical bills.

Please contact Occupational Health at (414) 805-6699 or iohfroedtert@froedtert.com with any questions. If you have been exposed and have immediate questions about risks and the tests involved, call either Occupational Health during normal business hours or go to the hosting institution's employee health department. If the exposure occurs after hours or on the weekends, you should contact the Administrative Nursing Supervisor at the hospital campus where the exposure took place for assistance. For emergencies when the clinic is closed, contact Margaret Lampark, 414-314-2283 (pager). Student should use the Emergency Department as a last resort.
Contact Information
Student Health & Wellness
In response to the escalation of COVID-19, our staff is currently working remotely. We are still available to help by email during normal business hours, M-F 8:00 am-5:00 pm and can arrange virtual alternatives if necessary. Please feel free to reach out via email with any questions or concerns.
(414) 955-4219
student_health@mcw.edu
Office Hours: 8:30 am-4:30 pm, Monday-Friday

MCW Student and Resident Behavioral Health Services
Referral Coordinator: Carolyn Bischel, MS, LPC
(414) 955-8933
(414) 955-6295 (fax)


Referral Hours: 8:00 am-4:30 pm, Monday-Friday
After-hours Emergency Contact: (414) 805-6700