Student Health & Wellness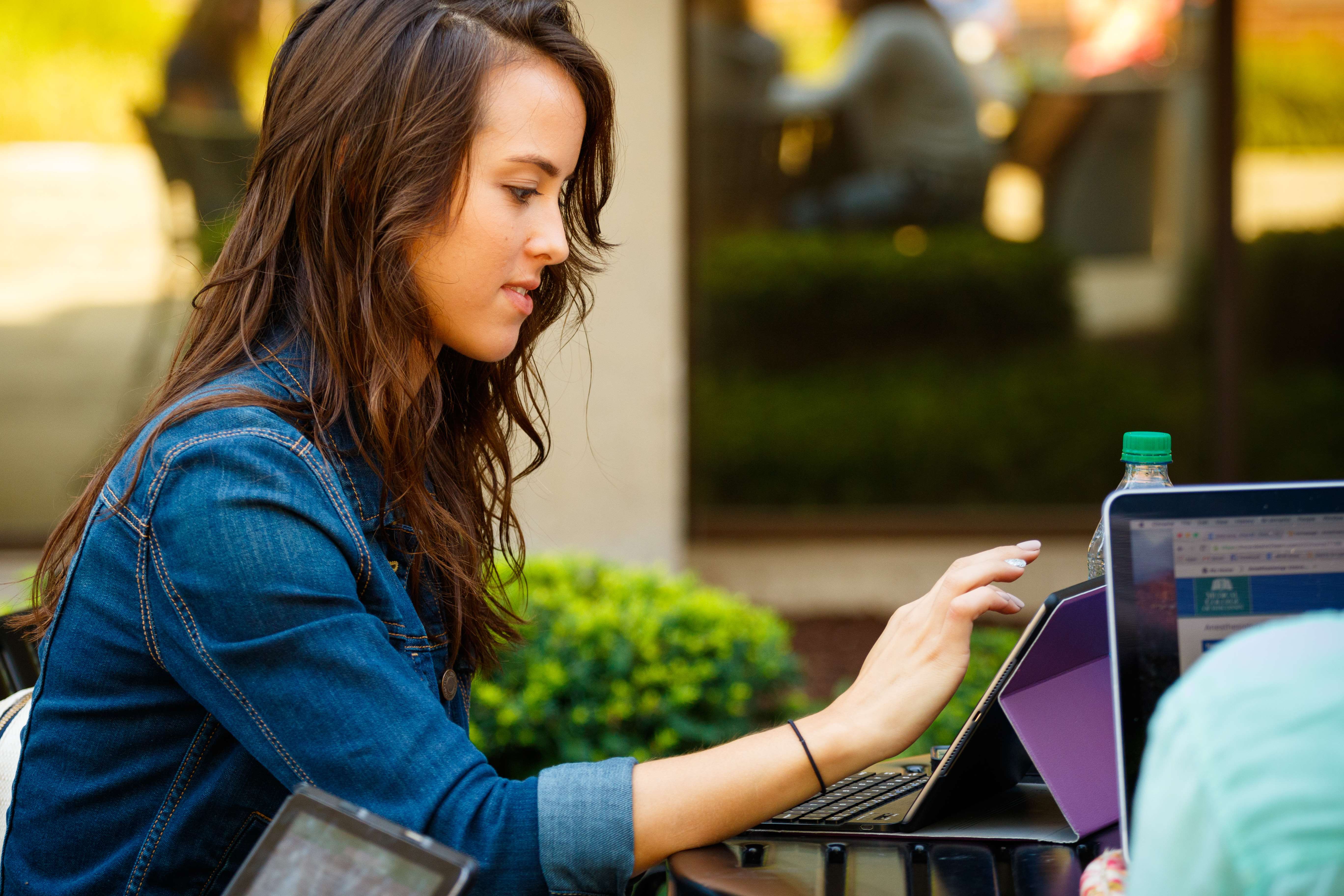 Learners have been particularly impacted by the COVID-19 pandemic, as the interruption of professional education and the disruption of normalcy creates negative outcomes for personal wellbeing. Student Wellness extends an invitation to all MCW students to reach out, seek out resources, and share your needs during this difficult time. Your concerns, requests, questions, and ideas are vital in providing appropriate resources and support. Thank you for your continued interest and actions to improve your personal health and wellbeing.
Nurturing yourself is not selfish - it's essential to your survival and your well-being.
Renee Peterson Trudeau
Mental Health Resources and Student Assistance
Student Mental Health Resources

Personal problems, planning for life events or simply managing daily life can affect your mental health, educational goals, and relationships. Resources are available to all students to provide confidential support, resources and information.

Learn More
Student Well-Being
Well-being is the state of being comfortable, healthy and/or happy. In the pursuit of obtaining your own personal well-being, there are a number of resources at MCW to help you achieve that. From Academic Support and Enrichment, to Student and Resident Behavioral Health, our office works closely across different sectors to connect you with the tools necessary for your personal and professional well-being.
MCW Resources
MCW Student Behavioral Health Services
(414) 955-8933
After-hour emergency: (414) 805-6700
MCW Academic Support and Enrichment
MCW Medical Student Affairs
Title IX
MCW Wellness
Student Food Center
MCW-Milwaukee
Location: Room M3335, 3rd Floor, Medical Education Building
Capacity: 1 student at a time.
Hours:
Monday: 9:00 am–2:00 pm
Wednesday: 9:00 am–2:00 pm
Thursday: 9:00 am–4:30 pm
Friday: 9:00 am–4:30 pm
If students need to access the Center outside of these hours, they many contact MCW Public Safety for assistance at (414) 955-8295.
MCW-Central Wisconsin
Location: Student Lounge
Hours: 24/7 Student Access
Additional Information: The Central Wisconsin Student Food Center provides fresh produce during Farmers Market season. For more information, please contact Chris Knight at cknight@mcw.edu or (715) 870-0917.
MCW-Green Bay
Location: Wooden Food Cupboard, Student Wellness Lounge, Room L124A
Hours: 24/7 Student Access
Additional Information: For needs beyond the food cupboard, please contact Dana Daggs at ddaggs@mcw.edu or (920) 362-1780.
Well, Well, Well... Podcast
The Medical College of Wisconsin Office of Student Health and Wellness presents "Well, Well, Well…", where each episode a very special guest and Kerri Corcoran, Student Behavioral Health and Resource Navigator, discuss what it means to be well in the world of health science education.
Nutrition and Fitness Resources
Nutrition Resources
Budget Bytes
This recipe blog's tag line says it best: my stomach is full and my wallet is too. Healthy eating on a budget.
The Endless Meal
Cooking and recipe blog by a former healthcare professional.
Eating Well
A great nutrition resource with a number of budget-friendly posts.
Spoonful of Flavor
Offers weekly meal plans and has a myriad of great ideas.
Exercise & Fitness Resources
DoYogaWithMe
Free online yoga and guided meditations for all levels of experience
Mulva Family Fitness & Sports Complex (Green Bay Campus students only)
This facility features a state-of-the-art fitness center and a new swimming pool on the east side of the sports center, looking out to the Fox River. Accessible with your St. Norbert College badge.
Sweat with SELF You Tube Channel
Free HIIT, cardio, strength training and more!
Tonken's Exercise Center
Located in basement of the Medical Education Building, the exercise center is open 24/7 for students, staff and faculty.
Stress and Anxiety Management Resources
If you are a student dealing with anxiety or stress and are seeking help (or you know you should be seeking help), pick up the phone and dial (414) 955-8933, or if this is an after-hour emergency, dial (414) 805-6700. Our Student Mental Health service is here to help you.
MCW Student and Resident Behavioral Health has a number of great resources on stress management, as well as a great section on resilience and positive psychology.
The Directory of Black Psychotherapists
Find a black therapist in Wisconsin or Minnesota.
MKE LGBT Community Center Free Counseling Services
A trained mental health professional is available by appointment to assist community members who have experienced trauma, addiction, gender dysphoria, and anything else related to mental health.
Calm (Three months free)
Calm is designed to help lower stress, reduce anxiety and more. Offer is for Amazon Prime Student members only; see website for details.
Headspace website
Headspace Student Plan: Just 9.99 per year!
HELPGUIDE.ORG website
Self-help website with some great resources on stress and anxiety management
SDN - Student Doctors website
This site is a virtual treasure chest of information. A simple search on "anxiety" or "stress" will yield you dozens of articles, forum discussions, etc.
Ukraine Support Information
Tonkens Gym
Who can use Tonkens?
FREE access to all Medical College of Wisconsin students, faculty, staff and residents.
MCW badge required to access the fitness center.
Hours of Operation: 24/7
Not available during the following times for cleaning:
Monday-Friday: 10:30-11 a.m. & 4:30-5 p.m.
Saturday and Sunday: 12:30-1 p.m.
General rules while using Tonkens:
MCW will continue our masking requirement for all individuals in any MCW-owned or leased facility, including Tonkens Athletic Center, into July.
Clean and sanitize equipment before/after each use
DO NOT wear outdoor shoes in the gym
Return weights and other equipment back in their proper place after use
Other amenities:
Wall-mounted TV
Cubbies for short-term storage while working out
Sanitizing stations
Refillable water bottle station
Scale
A locker room with shower facilities is available in the same area
Monthly Student Wellness Calendars
Current student wellness events:
Assisting a Student in Distress or Crisis
Transportation and Rideshare Resources
Milwaukee County Transit System
MCW Ride Guide
Ride Guide's educational videos will show you how to decrease traffic on campus, lower your commuting expenses, and reduce the impact on our environment.
Wisconsin Department of Transportation (WisDOT) Rideshare Program
(WisDOT) Rideshare Program is a free service that helps commuters, state-wide, make safe connections with other people who live in the same city or town and work or go to school at the same organization so they can set up a daily carpool.
Most Milwaukee Regional Medical Center carpoolers meet at a Park & Ride site or another mutually-convenient location. Click below for additional carpooling resources and information:
Questions? Feel free to reach out to Sheri Schmit at sschmit@mrmcffl.org.
Physician Support Line
Psychiatrists helping physicians and medical students navigate the many intersections of our personal and professional lives. Call them at (888) 409-0141
Initiatives
Skin Smart Campus (SSC) Initiative
The Medical College of Wisconsin (MCW) has been recognized as a Skin Smart Campus by the National Council on Skin Cancer Prevention. This initiative promotes a safe and healthy lifestyle with skin cancer prevention and education as its core values. MCW has pledged to keep indoor tanning devices off campus and its affiliated buildings.
The Indoor Tan-Free Skin Smart Campus Initiative is sponsored by the National Council on Skin Cancer Prevention in response to the 2014 U.S. Surgeon General's Call to Action to Prevent Skin Cancer (PDF) which concluded that there is a strong association between increased risk of skin cancer and indoor tanning use. Ultraviolet (UV) radiation exposure from indoor tanning is avoidable and by doing so, helps reduce skin-cancer related illness and deaths. Numerous studies have found that skin cancer is the most common type of cancer in the US, with melanoma as one of the most common cancers diagnosed among young adults. According to the International Agency for Research on Cancer Working Group, the use of indoor tanning facilities before the age of 35 increases the risk for melanoma by 75%.
Local Student Discounts
MCW students can enjoy discounted pricing or other promotional benefits at a variety of local establishments such as gyms and restaurants, or entertainment and tech.
Medical, Pharmacy and MSA Students
Health insurance coverage is a requirement for all full-time students. You are free to select your health insurance carrier. For your convenience, MCW offers several health insurance plans you can purchase through the school.

Students have access to the plan details, cost and enrollment materials in the "MCW Student Insurance" course in Brightspace (our learning management system). This information is only available to enrolled students. Parents or significant others of a student seeking insurance information can obtain our current rates and plans by requesting them from the MCW Student Health & Wellness Office via email at student_health@mcw.edu. Please note, any enrollment forms and request for changes will only be accepted if completed and submitted by the enrolled student.

Students who enroll in health, dental, or life & ADD insurance through MCW will be billed for this service on their tuition statements. Your coverage will automatically terminate on June 30 of the year of your graduation.

Students can waive MCW's major medical insurance if the student has health insurance coverage under a domestic partner, spouse, or parent. Proof of coverage is required.
Graduate and MSTP Students
Health insurance coverage is a requirement for all full-time graduate students. If you have been admitted as a full-time PhD degree seeker you are offered enrollment in medical and dental insurance plans. You may exercise the option to add a spouse and or children with the additional cost of coverage deducted from your monthly pay.
The annual premium for single coverage is paid by the college for all full-time students in the PhD programs as part of their fellowship program. Some students are covered under health insurance policies of their parents or spouse and are eligible to be waived from enrollment. Full time degree-seeking MS, MA or MPH graduate students may purchase the student health insurance plan. Each student is responsible for payment of this coverage at registration or through stipend deduction.
Insurance Rates: 2019-2020 (PDF)
Graduate and MSTP Student Enrollment Guide (PDF)
Continuation of Coverage
The information below applies to Medical, Pharmacy, and MSA Students. Graduate students should contact dverhaagh@mcw.edu for further information and instructions.
Students enrolled in MCW insurance are unenrolled in MCW insurance upon graduation, withdrawal, or transition to less than full-time credit status.
Students enrolled in MCW insurance at the time of their graduation, withdrawal, or transition to less than full-time credit status may enroll in continued coverage for up to six (6) months.
Enrollment in the Continuation of Coverage program occurs through United Healthcare.
Office of Student Health & Wellness Contacts
Student Behavioral Health and Resource Navigator
I provide students with a safe and secure space to talk about challenges and work closely to implement solutions. I work within emergent and ongoing situations to assess students' needs, provide referrals for students with ongoing mental health needs, and serve as a general, wellness resource navigator. In addition to these services, I oversee the successful creation and management of wellness programming and offerings.
Marquette University Counselor Intern
If you are interested in scheduling time to meet with Callie please use WC Online (https://mcw.mywconline.com/) and find Callie's schedule under Student Health and Wellness.
Contact Information
Student Health & Wellness
In response to the escalation of COVID-19, our staff is currently working remotely. We are still available to help by email during normal business hours, M-F 8:00 am-5:00 pm and can arrange virtual alternatives if necessary. Please feel free to reach out via email with any questions or concerns.
(414) 955-4219
student_health@mcw.edu
Office Hours: 8:30 a.m.-4:30 p.m., Monday-Friday
MCW Student and Resident Behavioral Health Services
Referral Coordinator: Carolyn Bischel, MS, LPC
(414) 955-8933
(414) 955-6295 (fax)
Referral Hours: 8 a.m.-4:30 p.m., Monday-Friday
After-hours Emergency Contact: (414) 805-6700