Medical College of Wisconsin Student Health & Wellness Resources
From academic support and enrichment, to student and resident behavioral health, our office works closely across different sectors to connect you with the tools necessary for your personal and professional wellbeing.
Nurturing yourself is not selfish - it's essential to your survival and your well-being.
Renee Peterson Trudeau
Student Wellbeing
Wellbeing is the state of being comfortable, healthy and/or happy. In the pursuit of obtaining your own personal well-being, there are a number of resources at MCW to help you achieve that. From Academic Support and Enrichment, to Student and Resident Behavioral Health, our office works closely across different sectors to connect you with the tools necessary for your personal and professional wellbeing.

Wellbeing Self-Assessment Opportunities
The Office of Student Health and Wellness and MCW Student and Resident Behavioral Health offer survey-based opportunities for self-assessment regularly throughout the academic year. These surveys serve as a way for students to take their wellbeing pulse and inform MCW staff on how best to support students. MCW email is used to transmit information about upcoming Mental Health and Wellbeing surveys.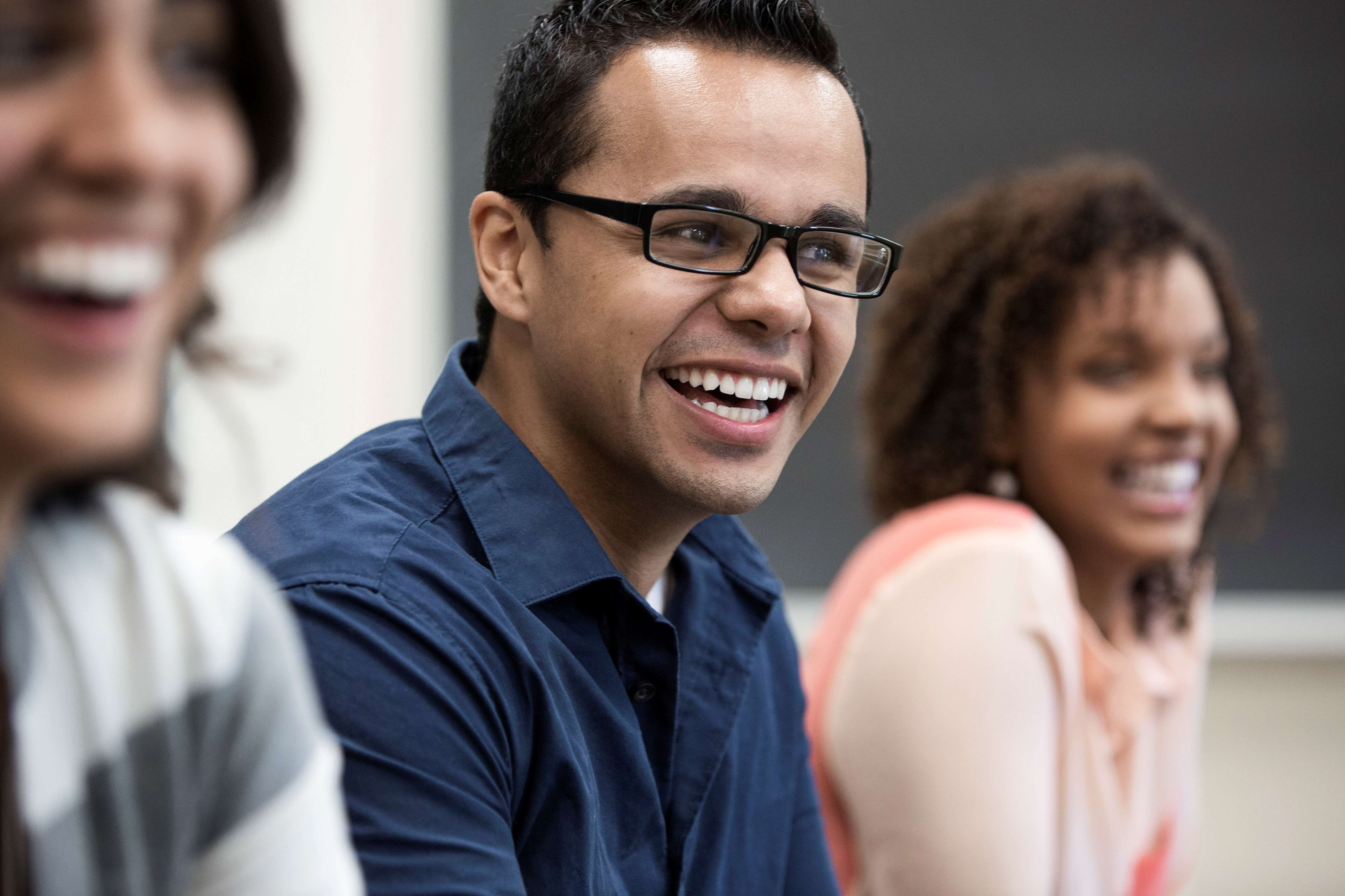 MCW Resources
MCW Student Behavioral Health Services
(414) 955-8933
After-hour emergency: (414) 805-6700
MCW Academic Support and Enrichment
MCW Medical Student Affairs
Title IX
MCW Wellness
Initiatives
Skin Smart Campus (SSC) Initiative
The Medical College of Wisconsin (MCW) has been recognized as a Skin Smart Campus by the National Council on Skin Cancer Prevention. This initiative promotes a safe and healthy lifestyle with skin cancer prevention and education as its core values. MCW has pledged to keep indoor tanning devices off campus and its affiliated buildings.
The Indoor Tan-Free Skin Smart Campus Initiative is sponsored by the National Council on Skin Cancer Prevention in response to the 2014 U.S. Surgeon General's Call to Action to Prevent Skin Cancer (PDF) which concluded that there is a strong association between increased risk of skin cancer and indoor tanning use. Ultraviolet (UV) radiation exposure from indoor tanning is avoidable and by doing so, helps reduce skin-cancer related illness and deaths. Numerous studies have found that skin cancer is the most common type of cancer in the US, with melanoma as one of the most common cancers diagnosed among young adults. According to the International Agency for Research on Cancer Working Group, the use of indoor tanning facilities before the age of 35 increases the risk for melanoma by 75%.
Animal Therapy Resources
Partnership with Pets Helping People (Therapy dogs visiting the MCW-Milwaukee Campus)
Dogs can be a remarkable source of companionship, inspiration, and motivation – and can play an important role in promoting health, healing, socialization, and learning. MCW email is used to transmit information regarding upcoming visits to the Milwaukee campus!
Partnership with Animal Foster Programs (All Campuses)
Pets can promote wellbeing by increasing one's physical activity on a dog walk or alleviate symptoms of depression through comforting companionship. MCW partners with local foster programs to offer students unique opportunities for short-term fosters. If unable to foster, there are several additional volunteer opportunities available, such as dog walking, dog sitting, and/or assisting with animal transport.
Students who would like more information may reach out to Kerri at kcorcoran@mcw.edu.
Assisting a Student in Distress or Crisis
Local Student Discounts
MCW students can enjoy discounted pricing or other promotional benefits at a variety of local establishments such as gyms and restaurants, or entertainment and tech.
Memberships
Urban Ecology Center Membership (MCW-Milwaukee campus)
Every student at the Milwaukee campus receives access to a family membership with the Urban Ecology Center (UEC). The mission of the UEC is to connect people in cities to nature and each other. Through UEC membership, students can access year-round workshops, presentations, events, and outdoor equipment rentals.
Questions about membership may be emailed to Kerri Corcoran at kcorcoran@mcw.edu.
Nutrition & Fitness Resources
Nutrition Resources
Budget Bytes
This recipe blog's tag line says it best: my stomach is full and my wallet is too. Healthy eating on a budget.
The Endless Meal
Cooking and recipe blog by a former healthcare professional.
Eating Well
A great nutrition resource with a number of budget-friendly posts.
Spoonful of Flavor
Offers weekly meal plans and has a myriad of great ideas.
Exercise & Fitness Resources
DoYogaWithMe
Free online yoga and guided meditations for all levels of experience
Milwaukee County Trails
Bike, hike, run or stroll on over 125 miles of paved trails throughout Milwaukee County. Explore miles of Forked Aster trails, four mountain bike trails and a river trail.
Mulva Family Fitness & Sports Complex (Green Bay Campus students only)
This facility features a state-of-the-art fitness center and a new swimming pool on the east side of the sports center, looking out to the Fox River. Accessible with your St. Norbert College badge.
Sweat with SELF You Tube Channel
Free HIIT, cardio, strength training and more!
Tonken's Exercise Center
Located in basement of the Medical Education Building, the exercise center is open 24/7 for students, staff and faculty.
Physician Support Line
Psychiatrists helping physicians and medical students navigate the many intersections of our personal and professional lives. Call them at (888) 409-0141
Stress & Anxiety Management Resources
If you are a student dealing with anxiety or stress and are seeking help (or you know you should be seeking help), pick up the phone and dial (414) 955-8933, or if this is an after-hour emergency, dial (414) 805-6700. Our Student Mental Health service is here to help you.
MCW Student and Resident Behavioral Health has a number of great resources on stress management, as well as a great section on resilience and positive psychology.
The Directory of Black Psychotherapists
Find a black therapist in Wisconsin or Minnesota.
MKE LGBT Community Center Free Counseling Services
A trained mental health professional is available by appointment to assist community members who have experienced trauma, addiction, gender dysphoria, and anything else related to mental health.
Calm (Three months free)
Calm is designed to help lower stress, reduce anxiety and more. Offer is for Amazon Prime Student members only; see website for details.
Headspace website
Headspace Student Plan: Just 9.99 per year!
Healthy Minds Program App (Free)
With a combination of podcast-style lessons and both seated and active meditations, you'll learn what the science says about the brain while developing skills to tap into these learnings for a healthier, happier you.
HELPGUIDE.ORG website
Self-help website with some great resources on stress and anxiety management
SDN - Student Doctors website
This site is a virtual treasure chest of information. A simple search on "anxiety" or "stress" will yield you dozens of articles, forum discussions, etc.
Ukraine Support Information
Student Food Centers
The MCW Student Food Center functions for the purpose of addressing food insecurity among MCW students by providing food and hygiene items for students year-round.
MCW-Milwaukee
Location: Room M3335, 3rd Floor, Medical Education Building
Hours:
Monday: 9 a.m. – 2 p.m.
Wednesday: 9 a.m. – 2 p.m.
Thursday: 9 a.m. – 4:30 p.m.
Friday: 9 a.m. – 4:30 p.m.
If students need to access the Center outside of these hours, they many contact MCW Public Safety for assistance at (414) 955-8295.
MCW-Central Wisconsin
Location: Student Lounge
Hours: 24/7 Student Access
Additional information: The Central Wisconsin Student Food Center provides fresh produce during Farmers Market season. For more information, please contact Chris Knight at cknight@mcw.edu or (715) 870-0917.
MCW-Green Bay
Location: Wooden Food Cupboard, Student Wellness Lounge, Room L124A
Hours: 24/7 Student Access
Additional information: For needs beyond the food cupboard, please contact Dana Daggs at ddaggs@mcw.edu or (920) 362-1780.
Student Wellness Events & Calendars
Wellness Wagon
Students can take a break from studying to enjoy a 'healthful moment.'
Good vibes coming through! Watch out for the wellness wagon! The Wellness Wagon makes its rounds on the Milwaukee, Central Wisconsin and Green Bay campuses. The Wellness Wagon visits areas where students are located to provide healthy snacks and wellbeing resources (e.g., stress balls).
Monthly Wellness Calendars
Current student wellness events:
Other Wellbeing Events & Initiatives
Weekly wellness walks, periodic yoga classes, wellness challenges, paint-n-sip events, and more!
MCW email is used to transmit invitations to a variety of wellness events offered through the "Prioritize You" MCW Student Wellness program.
Student Wellness Lounge
MCW Student Wellness Lounge (MCW-Milwaukee Campus)
This is a space (M2960) devoted to wellness where students can learn skills to monitor and regulate their stress levels. Using evidence-based tools such as biofeedback, meditation and other stress management techniques, students can more deeply develop their own self-care practices. The benefits extend beyond the time spent in this space as over time and with practice, these skills become part of one's repertoire of coping strategies. The presence of other students in this communal space will help to validate its use and decreases stigma surrounding mental health and wellbeing.
Components of the Student Wellness Lounge:
HeartMath Software
A biofeedback program designed to regulate heart rate and breathing. It develops a coherence between one's physical, mental, and emotional life. The software will be available on two computers located in the Student Wellness Lounge.
Massage Chairs
Students are invited to extend their developing skills in listening to their bodies through massage technology. Benefits include decreased muscle tension and increased body awareness. Three massage chairs are planned for this space.
Sensory Stations
Auditory, visual, and tactile stimulation tools are provided to enhance a mindful approach to sensory integration.
Wellness Wall
A carefully curated collection of wellbeing resources, both digital and community-based will be on display with links or QR codes to connect students instantly to resources in order to continue their journey.
Mindfulness and Yoga Space
Impact-reducing mats on the floor will invite students to meditate and stretch.
Tonkens Gym
Who can use Tonkens?
FREE access to all Medical College of Wisconsin students, faculty, staff and residents.
MCW badge required to access the fitness center.
Hours of Operation: 24/7
Not available during the following times for cleaning:
Monday-Friday: 10:30-11 a.m. & 4:30-5 p.m.
Saturday and Sunday: 12:30-1 p.m.
General rules while using Tonkens:
MCW will continue our masking requirement for all individuals in any MCW-owned or leased facility, including Tonkens Athletic Center, into July.
Clean and sanitize equipment before/after each use
DO NOT wear outdoor shoes in the gym
Return weights and other equipment back in their proper place after use
Other amenities:
Wall-mounted TV
Cubbies for short-term storage while working out
Sanitizing stations
Refillable water bottle station
Scale
A locker room with shower facilities is available in the same area
Transportation & Rideshare Resources
Milwaukee County Transit System
MCW Ride Guide
Ride Guide's educational videos will show you how to decrease traffic on campus, lower your commuting expenses, and reduce the impact on our environment.
Wisconsin Department of Transportation (WisDOT) Rideshare Program
(WisDOT) Rideshare Program is a free service that helps commuters, state-wide, make safe connections with other people who live in the same city or town and work or go to school at the same organization so they can set up a daily carpool.
Most Milwaukee Regional Medical Center carpoolers meet at a Park & Ride site or another mutually-convenient location. Click below for additional carpooling resources and information:
Questions? Feel free to reach out to Sheri Schmit at sschmit@mrmcffl.org.
Podcasts & Webinars
Well, Well, Well... Podcast
The Medical College of Wisconsin Office of Student Health and Wellness presents "Well, Well, Well…", where each episode a very special guest and Kerri Corcoran, Student Behavioral Health and Resource Navigator, discuss what it means to be well in the world of health science education. Topics have included mindful self-compassion, eating healthy on a budget, embracing failure, and more!
Wellness Webinar Series
Each academic year the Office of Student Health and Wellness, in partnership with ComPsych, offer a Wellness Webinar Series which covers a range of topics falling within one or more dimensions of wellness. Topics in the past have included practicing assertiveness, eating healthy on a budget, managing worry and anxiety, and more.
Recorded versions of these webinars can be found within the "Prioritize You: Wellness at MCW" Brightspace course, which students can self-register for. (See below for details.)
MCW email is used to transmit information about upcoming Wellness Webinar Series schedules.
Student Health Insurance
MCW students are required to carry health insurance. Students are free to choose their own health insurance, or they can choose to obtain health insurance through MCW.
Contact student_health@mcw.edu with any questions or concerns.
Medical, Pharmacy and MSA Students
Health insurance coverage is a requirement for all full-time students. However, students are free to select their health insurance carrier.
For your convenience, MCW offers a health insurance plan students can purchase through the school. Students who enroll in health, dental, vision or life & ADD insurance through MCW will be billed for this service on their tuition statements.
Students have access to MCW plan details, cost and enrollment materials in MCWconnect. This information is only available to enrolled students. Parents or significant others of a student seeking insurance information can obtain our current rates and plans by requesting them from student_health@mcw.edu. Please note, changes may only be made to insurance elections using the electronic Student Benefit Enrollment forms available in MCWconnect.
Students can waive MCW's health insurance if the student has health insurance coverage under a domestic partner, spouse, or parent, or personal plan. Proof of coverage is required on an annual basis through the open enrollment process. It is the student's responsibility to make sure that their personal/non-MCW insurance covers local care they will need while completing their studies at MCW.
Graduate and MSTP Students
Health insurance coverage is a requirement for all full-time graduate students. If you have been admitted as a full-time PhD degree seeker you are offered enrollment in medical and dental insurance plans. You may exercise the option to add a spouse and or children with the additional cost of coverage deducted from your monthly pay.
The annual premium for single coverage is paid by the college for all full-time students in the PhD programs as part of their fellowship program. Some students are covered under health insurance policies of their parents or spouse and are eligible to be waived from enrollment. Full time degree-seeking MS, MA or MPH graduate students may purchase the student health insurance plan. Each student is responsible for payment of this coverage at registration or through stipend deduction.
Insurance Rates: 2019-2020 (PDF)
Graduate and MSTP Student Enrollment Guide (PDF)
Continuation of Coverage
The information below applies to Medical, Pharmacy, and MSA Students. School of Graduate Studies students should contact dverhaagh@mcw.edu for further information and instructions.
Students enrolled in MCW insurance are unenrolled in MCW insurance upon graduation, withdrawal, or transition to less than full-time credit status.
Students enrolled in MCW health insurance at the time of their graduation, withdrawal, or transition to less than full-time credit status may enroll in Continuation of Coverage for up to six (6) months.
Enrollment in the Continuation of Coverage program occurs through United Healthcare.
Student Health Services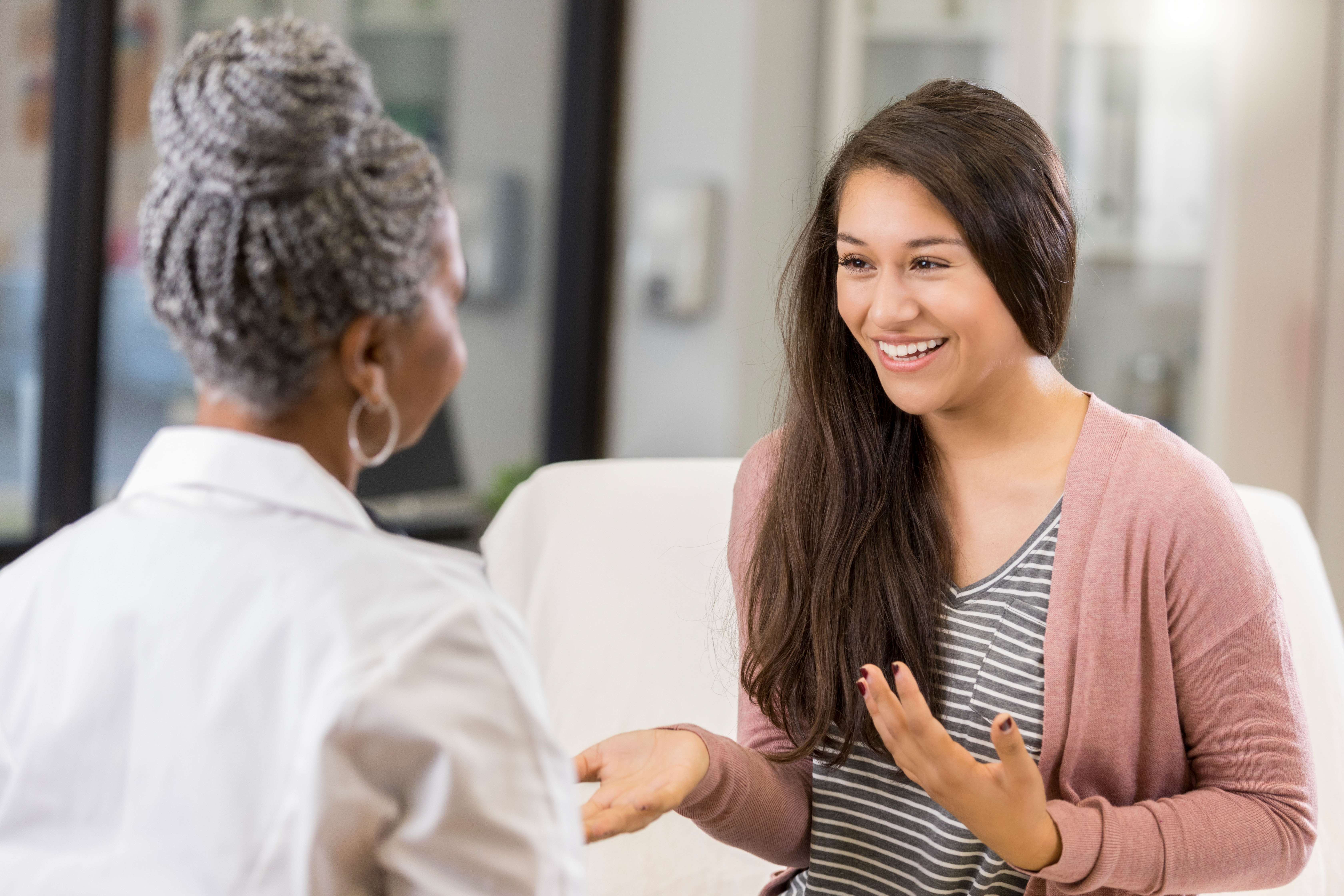 "Prioritize You: Wellness at MCW" Brightspace Course
MCW students are extremely busy, therefore this wellness programming is respectful of learners' time, with each module being self-paced and broken down into manageable chunks. (e.g., 20-30 minutes per unit, etc.) Modules are delivered with different learning styles in mind; using multimedia, such as podcast episodes, recorded presentations, journal articles, etc. Many modules coincide with a short pre- and post-test and/or reflection assignment to enhance the learning experience.
Topics include managing anxiety during board preparation, thriving in uncertainty as Match Day and/or graduation approaches, embracing failure and more! Some modules also are made up of resources related to certain dimensions of wellness, such as nutrition and fitness.
This resource offers students space to explore and expand their whole selves while at MCW.
To self-register for the course:
Login to Brightspace
From the home page, Click on My Brightspace > Self Registration
Follow the prompts in the Self Registration process for access to the course.
Students may email Kerri at kcorcoran@mcw.edu with questions or ideas about how to improve our "Prioritize You" course and/or programming.