MCWfusion Curriculum Phase 2: Core Clinical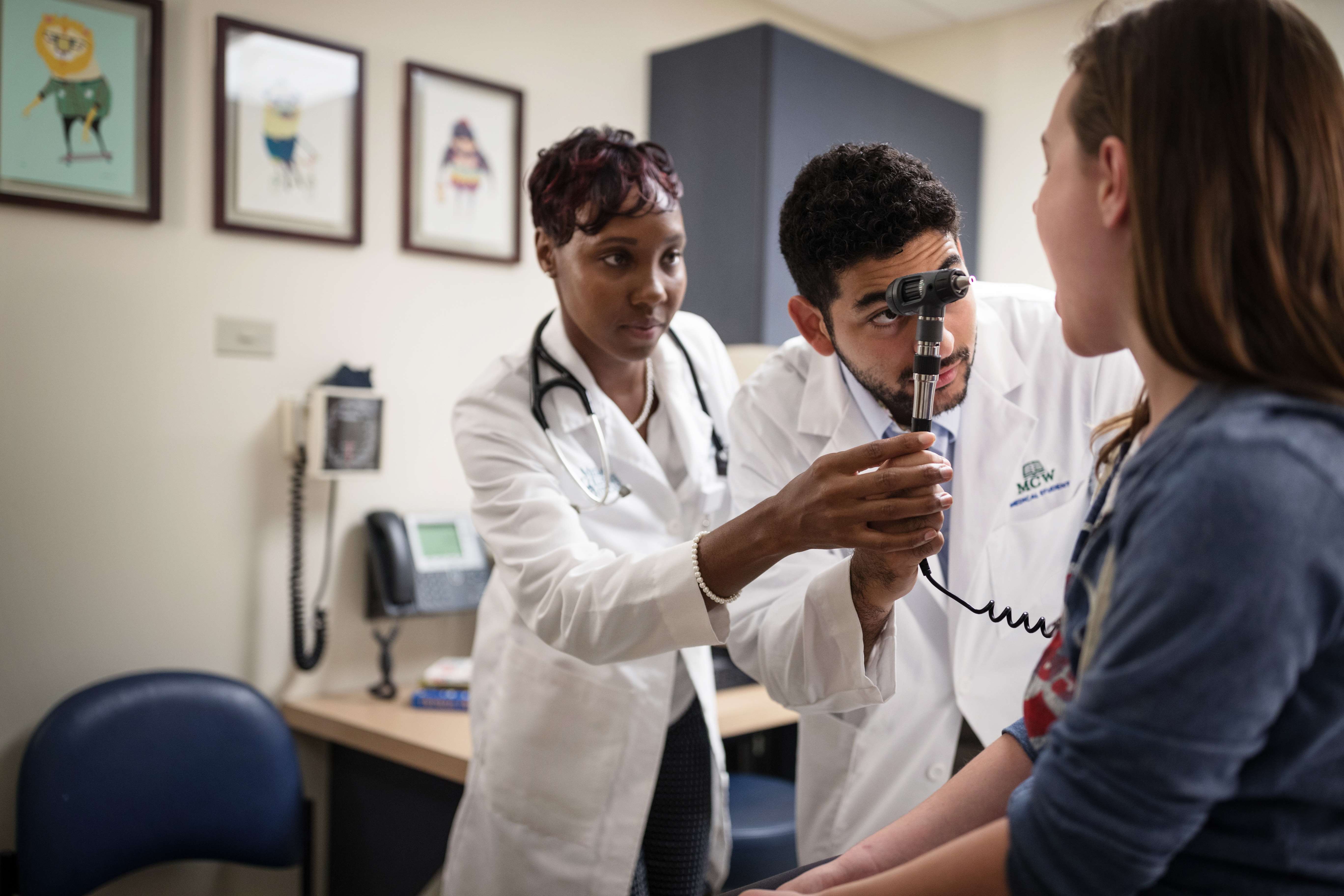 Phase 2 Overview
Phase 2 of the MCWfusion Curriculum features the core clinical experiences and is the clerkship year of the curriculum.
Phase 2 duration:
MCW-Milwaukee campus: 12 months/begins January 2025
Regional campuses (MCW-Central Wisconsin and MCW-Green Bay): 10 months/begins September 2024
Key features include:
Integrated Clerkship experiences with integrated formative knowledge assessment
Preparatory Spiral Weeks
Continuation of Scholarly Pathways
Protected time for student well-being
Phase 2 MCW-Milwaukee Calendar
Phase 2 on the MCW-Milwaukee campus will include 16 weeks each devoted to Hospital, Surgery, and Ambulatory rotations.
Hospital Clerkship
General Internal Medicine
General Pediatrics
Psychiatry
Critical Care (ER or ICU)
Surgical Clerkship
General Surgery
Surgical Specialty
Anesthesia
Obstetrics and Gynecology
Ambulatory Integrated Clerkship
Neuro Specialty
Pediatric Specialty
Family Medicine
ER/Urgent Care & Surgical Specialty
Didactics & Pathways
Phase 2 MCW-Green Bay Calendar
Phase 2 on the MCW-Green Bay campus will include 10 months of Block Clerkships with longitudinal primary care experience in Pediatrics or Family Medicine.
Specialties in Clinical Blocks
General Internal Medicine
Critical Care
Psychiatry
General Surgery
Surgical Specialty
General Pediatrics
Inpatient Pediatrics
Anesthesia
Neuro/Urgent Care
Obstetrics and Gynecology
Phase 2 MCW-Central Wisconsin Calendar
Phase 2 on the MCW-Central Wisconsin campus will include 10 months of Longitudinal Integrated Clerkship with 1–2-week rotations where students experience each specialty multiple times.
Longitudinal Clerkship Specialties
Family Medicine
General Pediatrics
Obstetrics and Gynecology
Hospitalist Medicine
Psychiatry
General Surgery
Anesthesiology
Phase 2 Spiral Weeks
Concentrated didactic time
Workshops preparing students for the upcoming rotation
Integrated problem-based discussions reinforcing foundational science
Integration of Thread content
Learning Community meetings with peers and mentors