A Shared Vision: Philanthropic Partnership Fuels Cancer Discoveries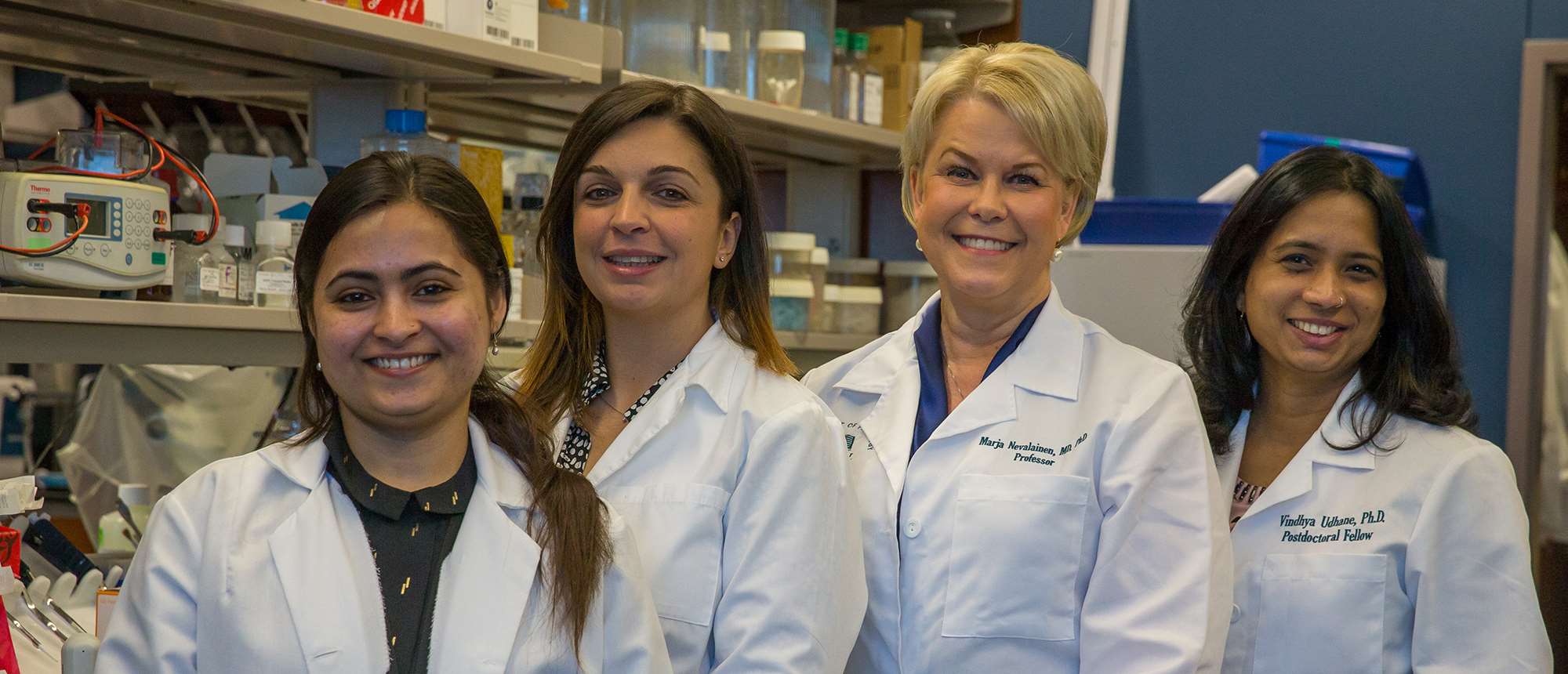 The research interests of the Nevalainen Lab (pictured here in 2018) include understanding prostate cancer progression, developing therapies and identifying predictive biomarkers.
The driving force among many philanthropists is the desire to make a meaningful difference in the health and wellbeing of our community – today and for generations to come. For the Medical College of Wisconsin (MCW) Cancer Center, generous investments from donors make all the difference as MCW researchers and clinicians take on the biggest health challenge of our time – cancer. Funding helps spark new ideas, supports continued research, enables scientists to open potentially lifesaving clinical trials and, ultimately, leads to medical breakthroughs for patients and families.
This year, the MCW Cancer Center celebrates 25 years of partnership with the WBCS, Inc. (formerly known as the Wisconsin Breast Cancer Showhouse), an all-volunteer organization whose investments have led to advancements in the treatment of breast and prostate cancer – two of the most common cancers in eastern Wisconsin. WBCS's ongoing investments have led to a $117 million research impact at MCW. Its cumulative investment of $7.4 million has funded research grants and two endowed WBCS professorships in breast and prostate cancers. To date, WBCS-funded researchers have leveraged their awards into a substantial return on investment of $110.3 million in external research funding.
Below are a few ways that MCW Cancer Center scientists and the WBCS are making a difference with the help of generous donors.
Intervening Before Cancer Recurs
Eighty percent of patients diagnosed with breast cancer have what's called "estrogen receptor-positive (ER+) breast cancer," a type of cancer that uses estrogen to grow. While patients with ER+ breast cancer experience positive short-term outcomes, these cancers sometimes recur as metastatic disease many years after treatment, resulting in a much less favorable prognosis.
Hallgeir Rui, MD, PhD, WBCS Endowed Professor of Breast Cancer Research at MCW, recently led a team of clinical investigators who discovered that patients with elevated levels of the protein PD-L2 often suffer an early recurrence of ER+ breast cancer. "Before our work, PD-L2 was largely ignored, and all attention was focused on a similar protein called PD-L1," says Dr. Rui. "It's our hypothesis that measuring both proteins will improve our ability to predict which patients will benefit from promising new immunotherapies."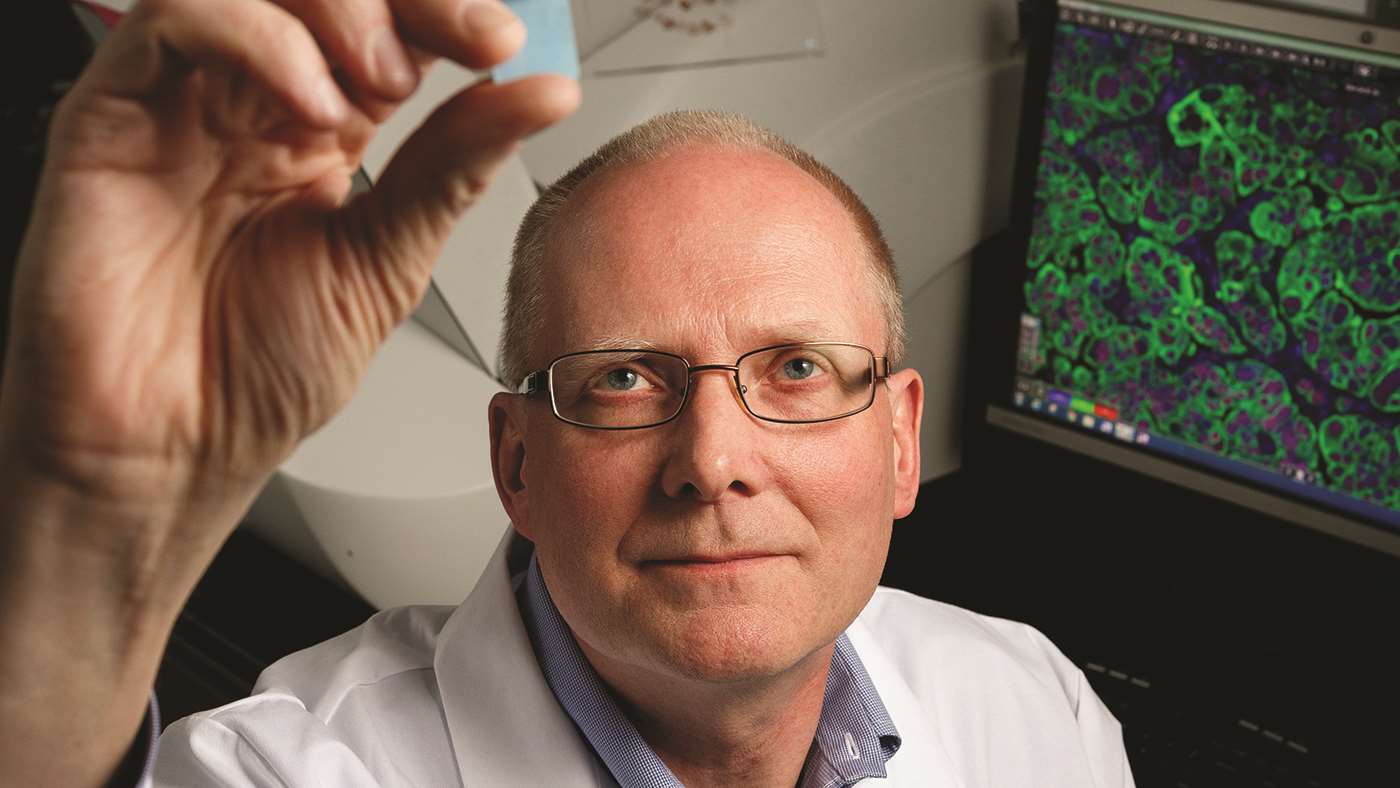 Dr. Hallgeir Rui, 2017.
Continued research is now underway in a phase II clinical trial led by Lubna Chaudhary, MD, FEL '15, MCW associate professor of medicine (hematology and oncology).
Improving Patient Outcomes Using Machine Learning
Prostate cancer is one of the most complex cancers to treat because it differs greatly from patient to patient. Anjishnu Banerjee, PhD, MCW associate professor of biostatistics, aims to untangle some of this complexity by using Bayesian data analysis to determine the probability of a patient's response to certain treatments.
"Traditional statistical models are not equipped to predict how cancer will respond in individual patients," says Dr. Banerjee. "Our research uses a prediction model to better understand how certain cancers will respond based on an individual's unique cell type so we can adapt their treatment plans accordingly."
The improvements the researchers have seen are substantial. "While we don't have a panacea akin to antibiotics for bacterial infection, we can demonstrably prove that survival times for prostate cancer patients have improved," notes Dr. Banerjee.
Adapting Cancer Treatments Leads to Increased Health Benefits
Like Dr. Rui, Yunguang Sun, MD, PhD, MCW assistant professor of pathology and laboratory medicine, aims to uncover new therapies for patients with ER+ breast cancer. His focus includes luminal B ER+ breast cancer, a subtype of breast cancer that grows quickly and is more likely to spread.
Dr. Sun and his research team recently created a tumor model that mimics the hormone environment in women. Tumor models help researchers study the development and progression of cancer to identify which precision medicine therapies work best for each patient's individual characteristics.
"Because every breast cancer is unique, molecular profiling of tumors is needed to match the right drugs to the right patients," says Dr. Sun. Dr. Sun expects the studies will yield insights that can be rapidly adapted to clinical trials.
Bringing Promising Cancer Research to Milwaukee, the Region and the State
Support from the WBCS has led to the appointment of two endowed professorships at the MCW Cancer Center – funding some of the brightest minds in cancer research to protect and improve the health of Wisconsin residents.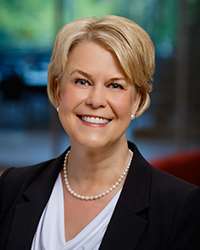 "Funding from the WBCS enables the development of new prevention strategies, earlier detection, more effective and individualized treatments and a better quality of life for cancer survivors. Additionally, this funding means patients don't need to relocate to other states to access specific clinical trials. Instead, clinical trials offering new treatments and treatment strategies are available here in Wisconsin, so patients can be closer to their caregivers and support networks."
Marja Nevalainen, MD, PhD, WBCS Endowed Professor of Prostate Cancer Research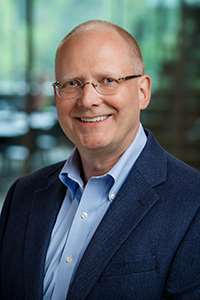 "Cancer has been called the 'emperor of all maladies' and may be the most complex class of diseases. Giving to cancer research directly increases the chances of breakthrough discoveries that lead to new cures. Eight years ago, when I was exploring the opportunity to bring my breast cancer laboratory to the MCW Cancer Center, I was truly astonished by the dedication of MCW's cancer researchers and the WBCS team. Novel clinical trials of new drugs or treatment combinations and promising new diagnostic methodologies made by WBCS-supported investigators have shown tremendous impact for patients in Wisconsin."
Hallgeir Rui, MD, PhD, WBCS Endowed Professor of Breast Cancer Research
– Lee Dickert