A Tradition of Mentorship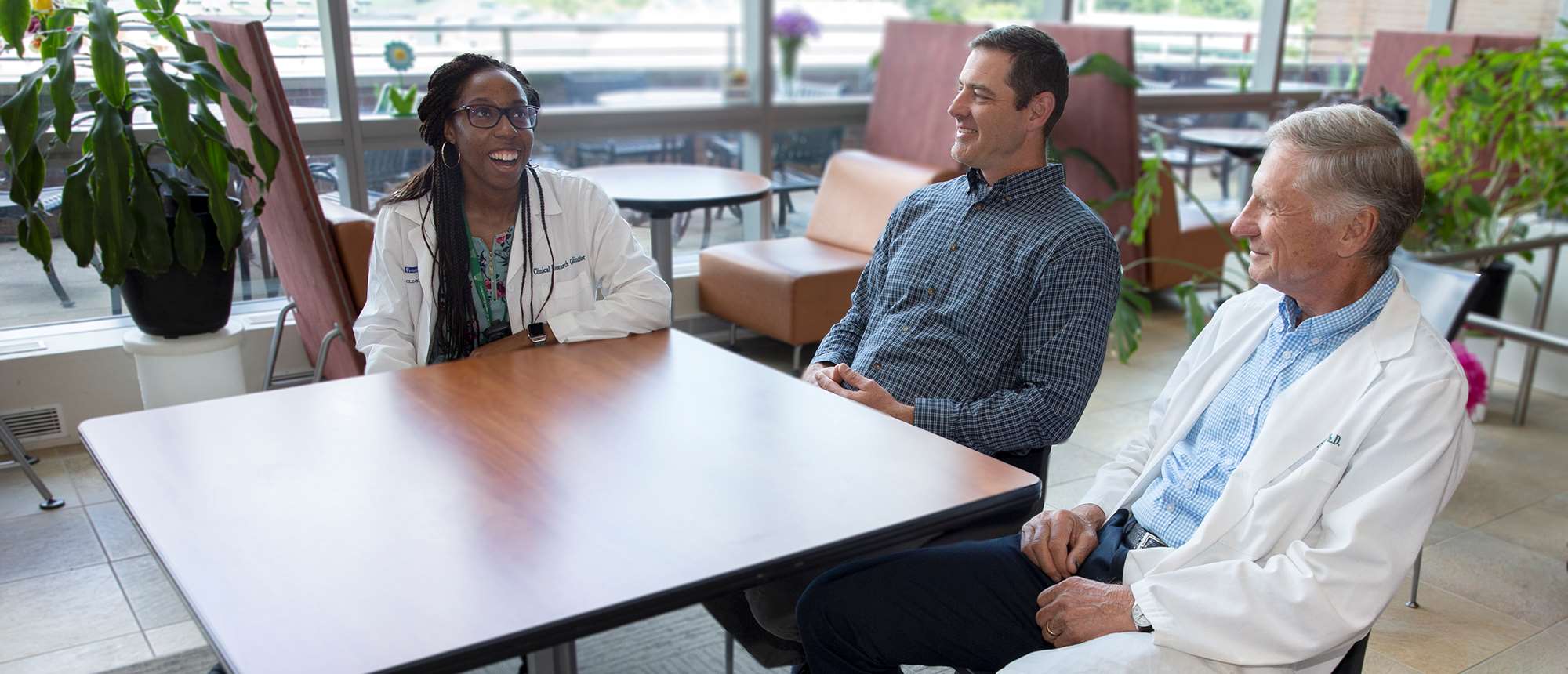 Hubert V. Forster, PhD, a professor in the Department of Physiology at the Medical College of Wisconsin (MCW), still recalls the first project that he and Matthew R. Hodges, PhD '04, an associate professor in the department, worked on together.
Back then, Dr. Hodges was a lab technician and doctoral student at MCW, and Dr. Forster served as his mentor. They were examining the role of a specific nuclei in the brain stem of a goat and how it contributed to breathing.
"Even when he was a technician, I treated Matt as a colleague in my research," Dr. Forster recalls. "I got him involved in the planning and implementation of what we were doing as much as possible."
Allowing Dr. Hodges to take ownership of the project that ended up being part of his dissertation taught the budding scientist several important principles of mentorship, which have since played a large role in how he works with students.
"Dr. Forster actively asked questions and helped me develop an independent thought process that allows me to integrate large amounts of information and form a logical outcome," Dr. Hodges said. "He taught me how to think like a scientist."
Ultimately, both scientists believe that the role of a mentor is not to create clones of themselves, but to help create successful scientists that have an innate passion for learning and a thirst for creating new knowledge.
To do so takes the ability to recognize a student's skill set, explains Dr. Forster. He compares the way he mentors students to the way he coached youth basketball and soccer teams in the past: "You put individuals in a position where they can succeed; to do so you must recognize their strengths and capitalize on that."
Dr. Hodges agrees.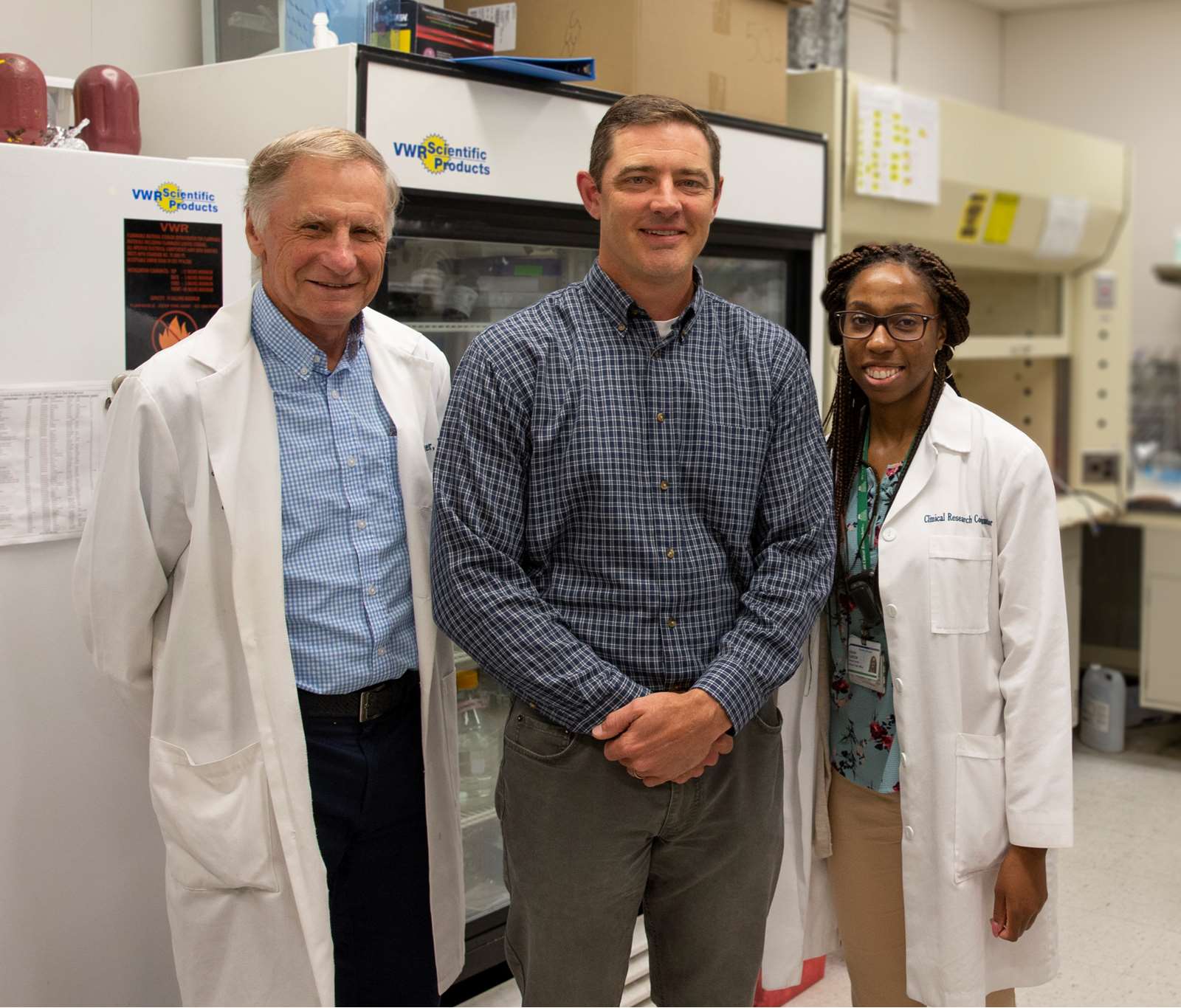 You teach them to take advantage of their strengths and improve on their weaknesses, he says.
"When you do that, it allows for different perspectives," Dr. Hodges notes. "That's how you get to new ideas, new theories and new ways to test theories."
Working closely with Dr. Forster, Dr. Hodges was able to develop that inquisitive nature, and he acknowledges that his mentorship style today is similar.
"I like to treat students in my lab as colleagues," he says. "They take ownership of their projects, and my job is to guide them to their next rationale step."
His experiences with Dr. Forster and at MCW led him back to the institution after spending five years as a postdoctoral fellow and researcher at the Yale University School of Medicine.
"I felt a strong draw back to the Medical College of Wisconsin; I knew that was the place for me to flourish, and that is because of the mentors," Dr. Hodges acknowledges.
Dr. Hodges currently works with graduate students and undergraduate students participating in research programs such as the Summer Program for Undergraduate Research, commonly referred to as SPUR.
It was through DSHREP (Diversity Summer Health Related Enrichment Program) that he began mentoring Ebony Carson, who worked in a lab studying sudden infant death syndrome by examining breathing patterns of rats that are exposed to elevated levels of carbon dioxide. Originally, it wasn't something she thought she'd ever enjoy, considering her fear of rats.
But through the guidance of Dr. Hodges, she learned to appreciate the life of a scientist and the many variables of research in general.
"I learned to work hands-on in the lab, what it's like to apply for a grant and the other day-to-day activities," Carson recalls.
But what she appreciated most about her mentor was Dr. Hodges' open-door policy. It was through those interactions that she learned to ask questions and probe for answers.
Sound familiar?
Dr. Hodges also exposed her to other areas of medicine. Through those experiences, Carson learned that her future might be in the lab, but it might also be in the clinic working with patients, where she can connect with her patients on a personal level – unlike her experiences with rat models.
"I'd love to hear people say that a treatment was beneficial or maybe not beneficial," Carson says.
She now works as a coordinator for breast cancer research, helping find patients eligible for clinical studies at MCW and exposing them to treatments made possible by new and leading research there.
Soon, Carson will be mentoring students of her own, she says. And the tradition of mentorship at MCW will carry on.
"Students are not underlings," Dr. Forster concludes. "They are the ones who will help create new knowledge and advance science."
Featured in this story