Cases of Collaboration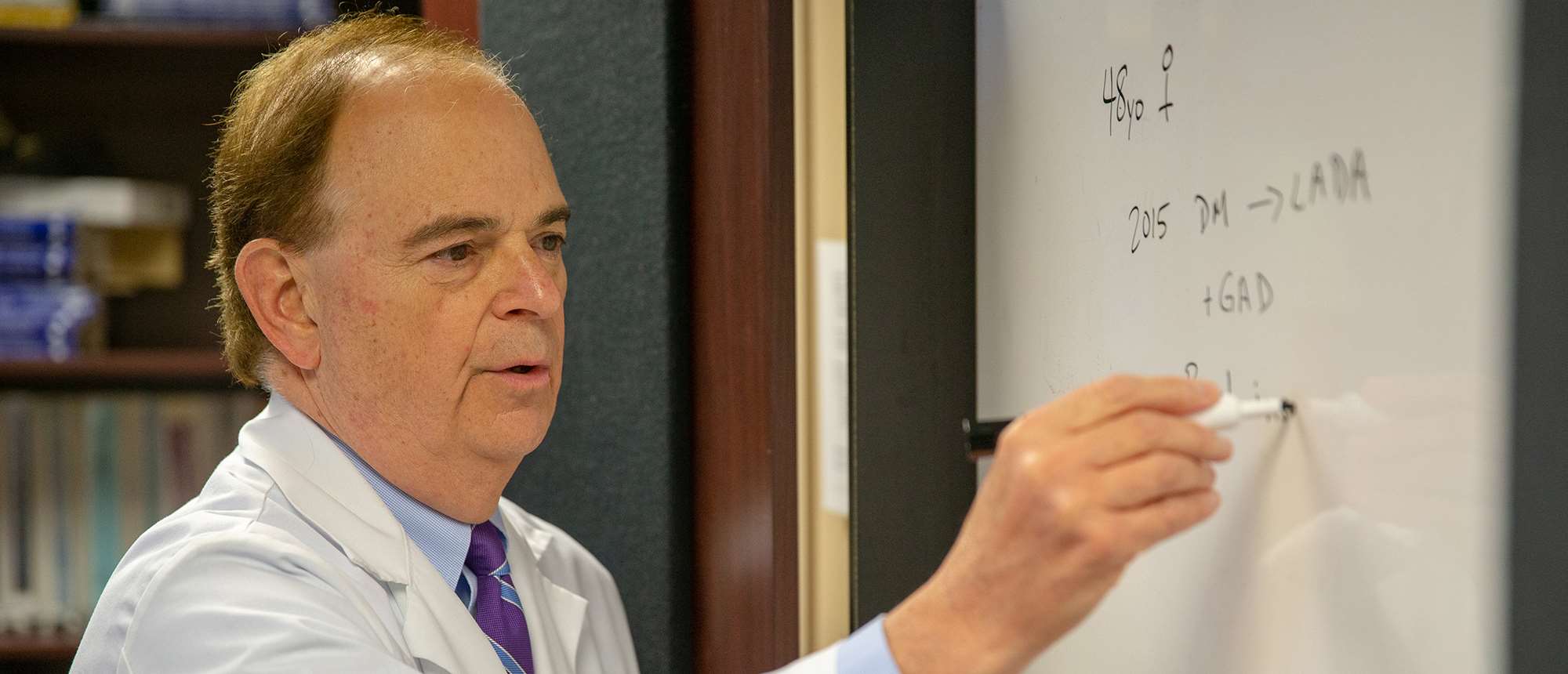 One week the focus of the physicians in the room could be a case of cortisol excess in a 75-year-old man with large adrenal glands and renal cell carcinoma, or there might be the occurrence of a 34-year-old woman with an abnormally high estradiol level. Whatever the challenge, it sparks a discussion among a group of information-thirsty endocrinologists and other specialists that gather each Tuesday at the Froedtert & and the Medical College of Wisconsin North Hill Health Center in Menomonee Falls. The group meets each week from noon to 1:00 pm – some have been attending the meetings for decades – to find solutions to cases that can sometimes lead even seasoned endocrinologists to seek more clues.
Dubbed the "City Wide Endocrine Case Conference" and hosted by the Medical College of Wisconsin (MCW), the gathering brings together service providers from a variety of Milwaukee-area health systems – including Aurora, Ascension, ProHealth, and Froedtert & MCW – in an effort to provide the most effective care possible to patients suffering from diabetes and other endocrine disorders, according to James W. Findling, MD, an MCW endocrinologist and one of the originators of the conference.
Their objectives, aside from examining complex cases, are to keep updated on the diagnosis and management of endocrine diseases such as diabetes and to discuss the latest findings from peer-reviewed sources, which helps them stay on the cutting edge of their field. That they come from competing health systems and maintain heavy workloads make the fact that they've set aside one hour each week to meet for a conference an extremely rare circumstance.
"It's very unlikely that there's a weekly clinical conference in Milwaukee or any other place in the country like it," says Dr. Findling, who's been practicing as an endocrinologist in the area for 35 years.
With Joseph L. Shaker, MD, Dr. Findling started the conference in the late 1980s as a small gathering among endocrinologists, but its reputation grew quickly and drew specialists from around the county. Currently, the conference, which has always been largely informal, can draw a standing-room crowd.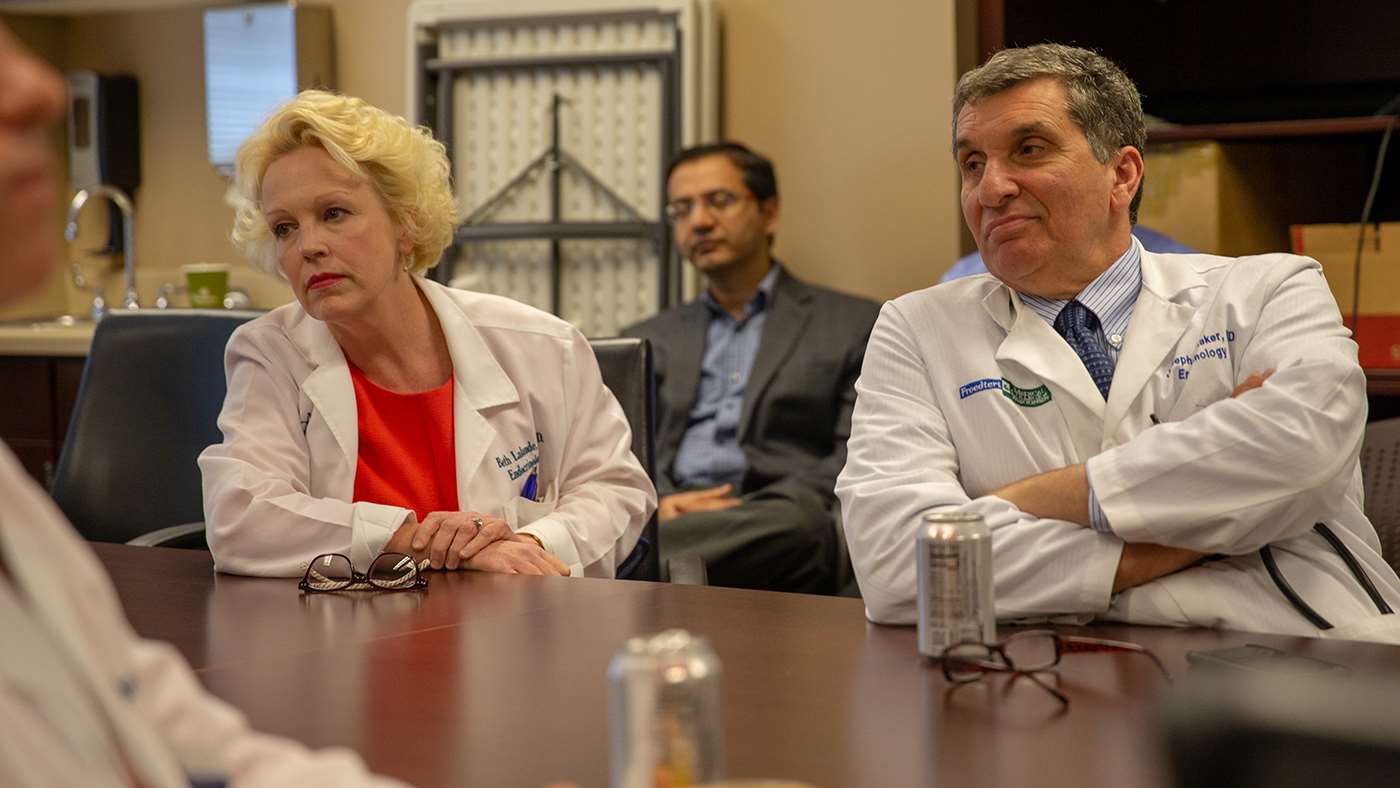 During each conference, specialists present one of their active clinical cases while others provide input, Dr. Findling explains.
"We learn from each other and learn from each other's mistakes," he notes.
Longtime conference attendee and Milwaukee-area endocrinologist Bhavin Shastri, MD, was first introduced to the group while doing rotations with Dr. Findling during his residency. What he appreciates most about the conference is the comforting environment that encourages strong participation and honest perspectives from attendees on how to treat specific cases.
"Sometimes you're dealing with a rare situation where it can be treated different ways, and since there is no definite answer, I discuss it with other endocrinologists at the conference," Dr. Shastri explains. "It's a great evidenced-based way for us to learn and tap into great resources."
Many of the cases and concepts of clinical care that have been presented during the weekly conference have become written papers, and some have led to new guidelines for the diagnosis and treatment of endocrine-related diseases, including Cushing's, which impacts the pituitary glad.
Dr. Findling and Hershel Raff, PhD, director of the Endocrine Research Laboratory at MCW, collaborated to develop and defend a diagnostic test for Cushing's that is now part of the Endocrine Society's Clinical Practice Guideline. That screening method, introduced during a case conference in the late 1990s, and other knowledge gleaned at the week conference recently helped earn Dr. Findling an Outstanding Clinical Practitioner Award from the Endocrine Society.
Although he greatly appreciates the recognition, Dr. Findling says the opportunity to work with other specialists to improve patient care and tackle new challenges that have arisen is what he relishes most.
"It's a very fruitful and rewarding experience for everyone," he notes.
"Everyone" even includes individuals who do not specialize in endocrinology, like family medicine physicians, internists, pulmonary specialists and others, such as the conference's elder statesman, Walter Shapiro, MD, a 94-year-old retired internist. Dr. Shapiro began attending the conferences about 15 years ago, a few years before he retired. As an internist, he says he treated many people who had diabetes or thyroid issues, and he saw the case conferences as a good way for him to learn from endocrinologists as well as for him to share from his decades worth of experiences.
"I think that my addition to the group is that sometimes I give them a hard time about what I think is right or wrong," Dr. Shapiro reflects.
He describes the exchange of ideas among attendees of the conference as extraordinary.
"They're doing something that every other specialty group in the world should be doing," he adds.
And although the conference already has had a substantial impact on the treatment of endocrinology, emerging challenges mean that the groups' work is far from done, Dr. Findling acknowledges.
"We're obviously very proud that the conference has been sustained and has improved patient care dramatically already," he says, "but it is important for all of us to continue to learn together and share our expertise in hopes that we can provide the best care possible for our patients."
Featured in this story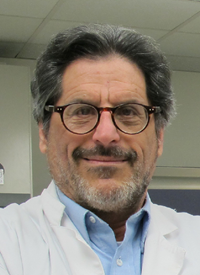 Professor, Medicine, Physiology and Surgery; Director, Endocrine Research Laboratory