Experience Beyond Her Years: New Medical Student Plans Career of Service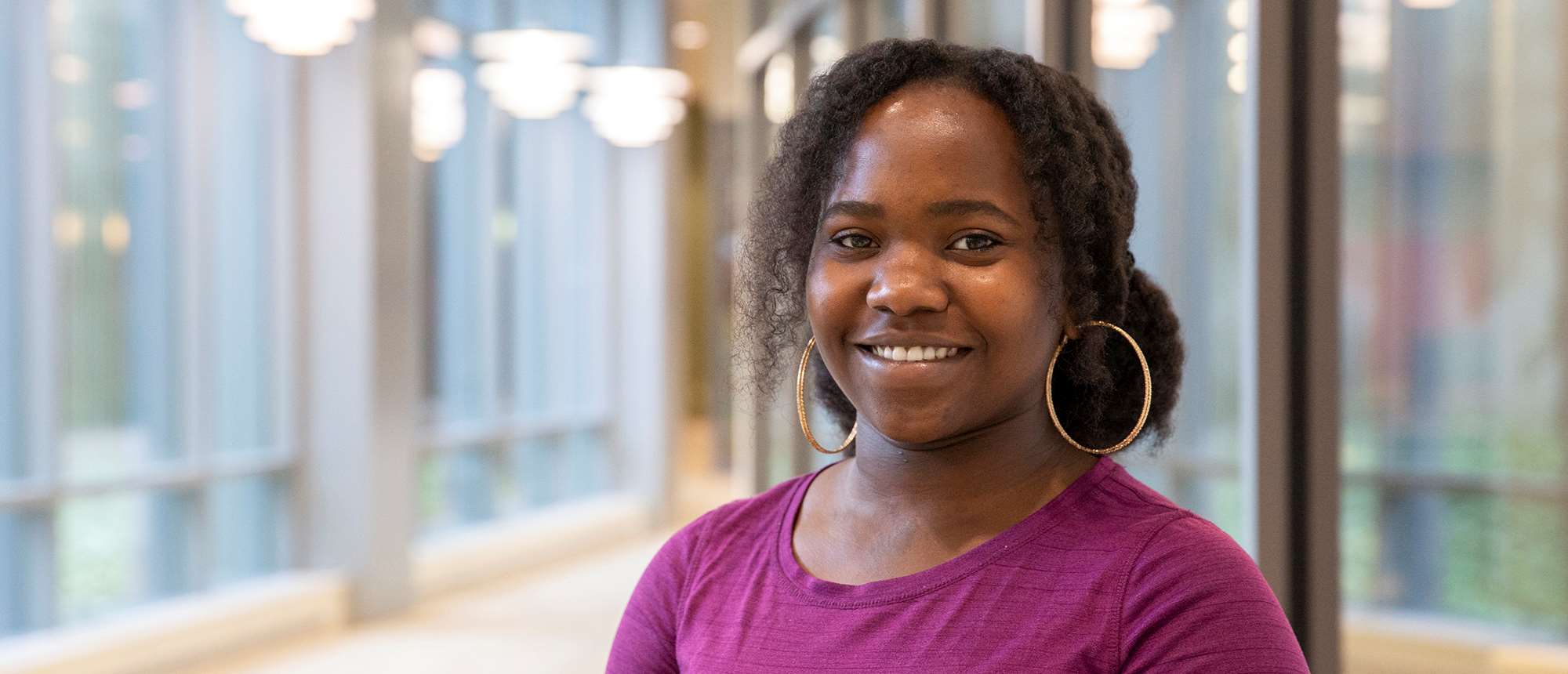 Ask Nnenna Nwaelugo about the hospital she plans to establish, and her answer reflects the deficiencies in the health care systems she observed during her childhood. While traveling with her parents, Nnenna saw many inequities that existed in health clinics across Africa.
"I have seen patients struggle to access care they desperately need," she says. "People were denied care simply because they did not have enough money. This is something I feel is a great gap. It is a flaw in the system I hope to address someday."
But first, she will need to finish medical school.
Nwaelugo's mature vision for what a health system should be belies her age – she is only 19. Her experience seems to eclipse her years, in part because she began watching her father, a physician, work with patients when she was only 5 years old.
Nwaelugo grew up in several countries in Africa – Nigeria, Gambia and Ethiopia – before moving to the United States at 15 to attend Northwestern College in Iowa, where she studied biology-health professions and chemistry. Her interest in scientific research led her to the Summer Program for Undergraduate Research (SPUR) at the Medical College of Wisconsin (MCW). There, she worked in the biochemistry department under principal investigator and assistant professor Brian Smith, PhD. This fall, she returns to MCW as a first-year medical student.
"Spending time in the hospital with my father was my first introduction to medicine. I saw him use his stethoscope and walk through the halls with his crisp white coat on, and it all felt very important; I fell in love with the glamor of what I thought practicing medicine was like," Nwaelugo says. "As I grew older, my motivations and understanding of medicine matured. From the corner of his patients' rooms, I looked on as my father built rapport with each patient. They seemed to trust him. That patient-physician bond became something I wanted to imitate."
Nwaelugo's desire to serve patients as a physician became cemented while on church medical missions to underserved towns. As a young girl, she distributed food and helped babysit younger children, but she also closely watched medical professionals provide services and educate patients about HIV and malaria. Nwaelugo knew someday she would be helping them.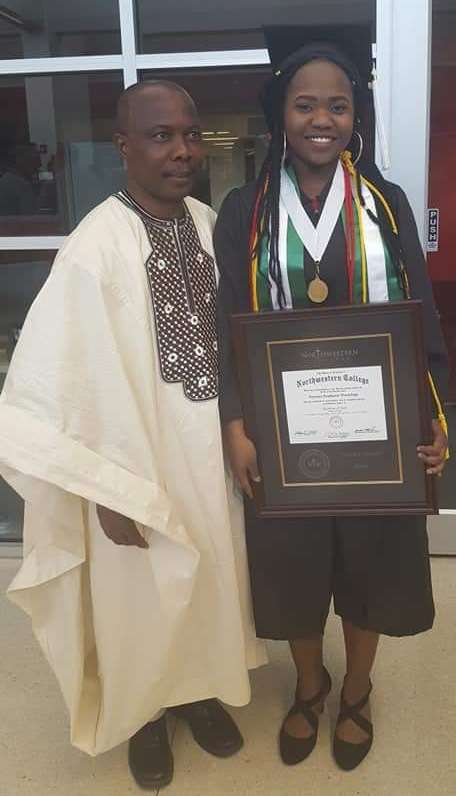 Nwaelugo says opportunities to study science and medicine at Northwestern College and MCW opened new possibilities on her path to becoming a physician, something she hopes to pay forward by mentoring younger people entering the science and medical fields.
Nwaelugo first learned about MCW's SPUR program from one of her professors at Northwestern College. In Dr. Smith's lab, she assisted in research studying reversible acetylation and gaseous signaling and how these pathways underlie basic biochemical processes important in inflammation-related diseases such as cancer, heart disease and type I diabetes.
"I was pleased to have the opportunity to work in a lab at MCW," Nwaelugo says. "Over the two summers I have worked here, I have been given increased autonomy. This past summer, I was given the protocol and then conducted the experiments with guidance from Dr. Smith and his team. They enabled me to make decisions in the lab but they were also there to answer questions when I needed help. Working in the Smith lab gave me confidence that I can be a scientist."
Nwaelugo says one of the most valuable parts of the program was her access to mentors.
"Dr. Smith and his wife, Sarah, an alumna of my college, became like a second family to me. Especially since my family in Ethiopia live so far away, it was enormously helpful," she notes. "Having the opportunity to participate in the SPUR program exposed me to many scientists, researchers and physicians at MCW, and their mentorship has been invaluable along my journey."
Nwaelugo also participated in MCW's Diversity Summer Health-Related Research Education Program (DSHREP) activities and saw MCW's commitment to its pipeline programs as a way to improve representation in the medical field.
"I saw that MCW is committed to diversity and representation for underrepresented populations," she says. "For young women and students from under-represented minority groups, it can be very meaningful to see someone like them working in this field. It makes people feel like they can achieve their goals, too. Throughout my career as a physician and scientist, I am also very committed to mentoring young people on this same path.