Family Inspired to Make a Difference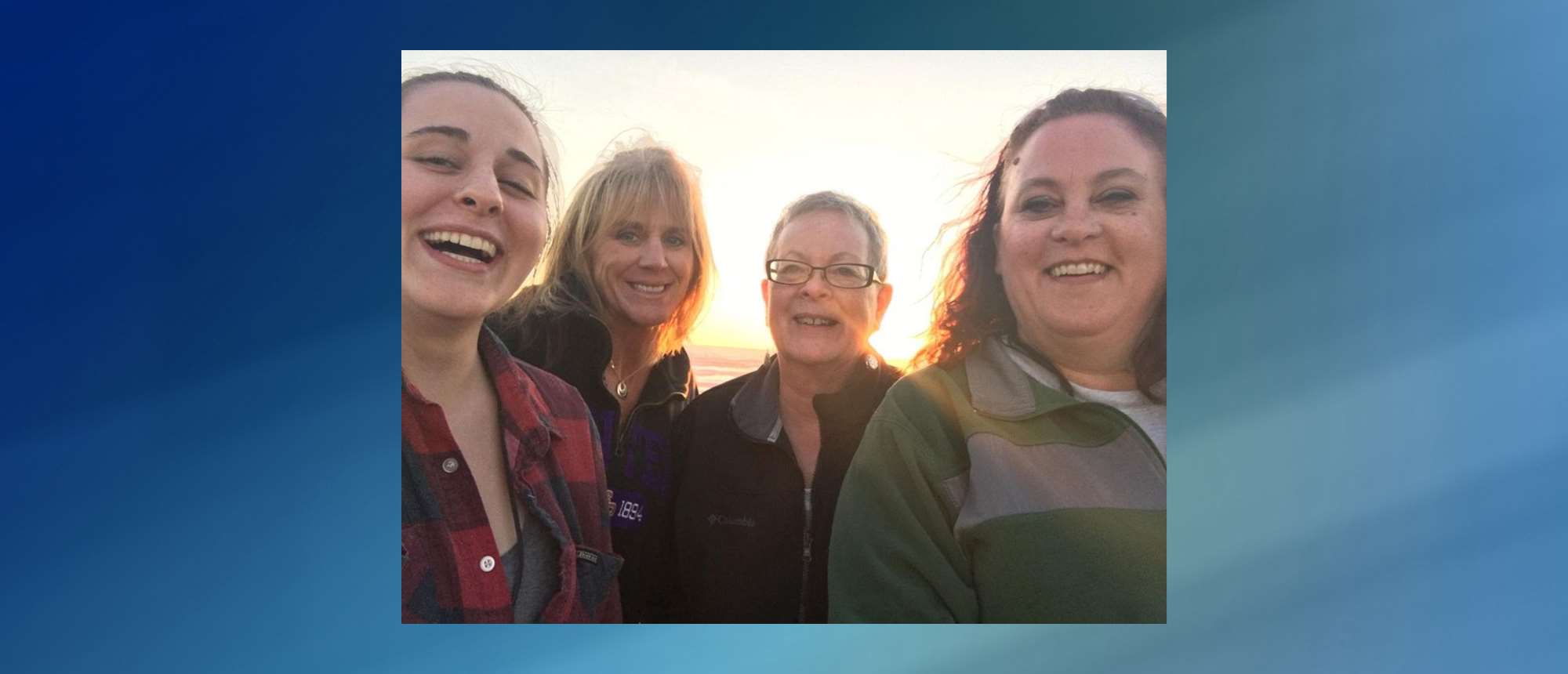 Loyal. Tough. Fighter. Inviting. Outgoing. Stubborn. Devoted wife. Loving mother.
Sandy Williams was all these things, an extraordinary woman living an ordinary life. A California native, she and her husband Dan moved to Wauwatosa in the mid-1970s, where Sandy worked for a small machine shop for 35 years. She loved family gatherings and hosting Christmas and Thanksgiving dinners. She was inviting to everyone, her son Doug recalls, making all feel comfortable and, especially after holiday meals, "fat and sassy!" Members of the Wisconsin Athletic Club, she and Dan loved playing racquetball and golfing. Every year they planned a couples' golf retreat in Door County.
Amid the happiness Sandy derived from her family, friends, and activities, there was a "fly in the ointment." Sandy was diagnosed with melanoma. Her doctor recommended she receive treatment at Froedtert Hospital. "It was the luck of the draw," Dan says, "but it was a good one." Since that first visit in 1995, a team of doctors guided Sandy through this first scare and through subsequent bouts with lung, breast and eye cancer. She went through numerous chemotherapies and other procedures but refused to let her family see the pain she endured. She never gave up because she "wasn't ready to stop being grandma," says Doug.
Dan and Doug praise Amy Harker-Murray, MD, assistant professor of hematology and oncology, and Sandy's incredible team of doctors, radiologists and nurses for their dedication and compassion. Dan is especially grateful that the doctors took the time to listen to and answer the family's concerns and talk things out, never making the family feel rushed. "You're already in that [nervous] state, and your mind is wandering," he says, "and for somebody to sit down and take a few extra minutes, and that's all it was, to make you feel better" meant a lot.
Sandy passed after having a stroke during the COVID-19 pandemic, but Dan and other family members were able to visit and say their last goodbyes. Dan would have been devastated if he couldn't be with Sandy or if the children and grandchildren couldn't visit her, he says.
The Williams family knew they wanted to do something to show their appreciation for the care Sandy received. Doug, a self-professed "golf junkie," his sister Sherry, and granddaughter had previously organized a golf outing in memory of Sandy, and they agreed it was the perfect way to pay it forward in support of Froedtert Hospital. Last year, nearly 100 people teed it up for the Sandy Williams Memorial Golf Outing. Doug is convinced his mom, the avid golfer that she was, helped hold off bad weather that threatened to put a damper on last year's event. The family was very pleased with the results and have planned another outing for August 6 at the Fairways of Woodside Golf Course in Sussex, WI.
For Doug, "in the end it all comes down to the appreciation for the people at Froedtert." And Dan knows Sandy would want to help the next cancer patient who comes through Froedtert's doors. "They're going through a lot," Dan says, "and if you can help in any way that would be awesome." The Williams family's spirit of giving is, forgive the pun, par for the course.