Inspired by Her Care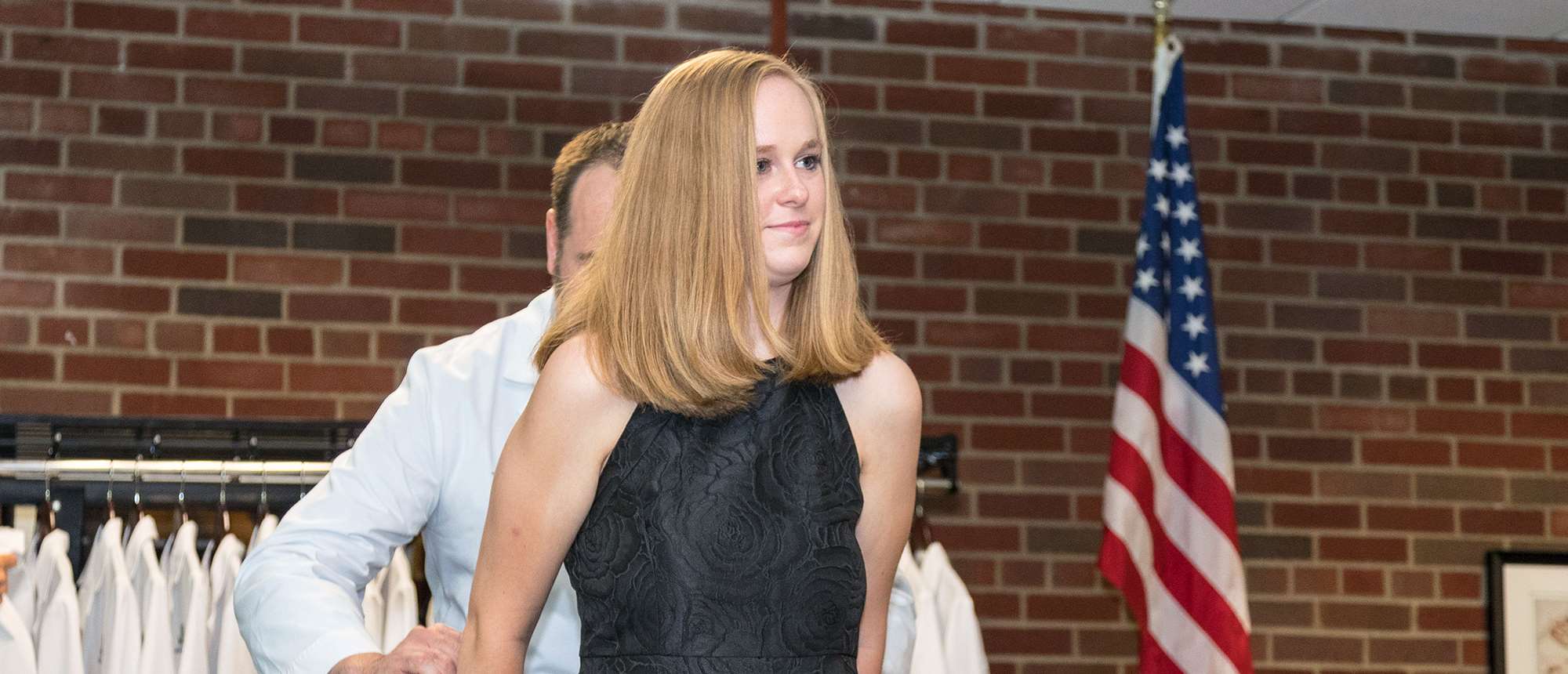 Third-year MCW-Green Bay student Katelyn Baier received further inspiration to chase her dreams from doctors who treated her as a teenager.

Even as a child, Katelyn Baier knew what she wanted to be when she grew up.

"My mom always told me that I'd say I wanted to be a doctor," Baier reflects.

What she didn't know was that a life-altering medical condition would cement that dream.
Baier's life changed drastically in eighth grade. What she and her parents thought was a visit to the doctor to treat a cold and fever led to a diagnosis of Crohn's, an inflammatory bowel disease. She credits observant doctors for realizing she was dealing with something much more serious than a cold, and thus her long road of treatment began.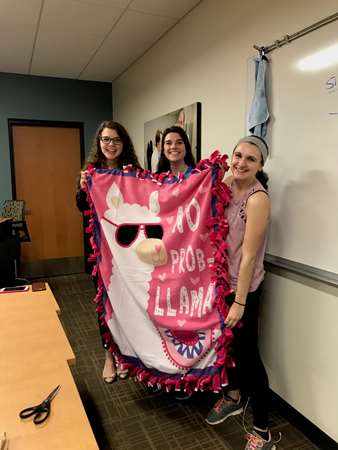 For Baier, a native of Hudson, Wisconsin, a city nestled along the St. Croix river at the Wisconsin and Minnesota border, that involved frequent visits with her parents and grandparents to Children's Minnesota in Minneapolis, Mayo Clinic in Rochester, Minnesota and eventually the Cleveland Clinic Children's Hospital in Ohio for more surgeries.
Along the way she met many physicians who cared enough to ease the mind of a young teen who faced a long road to recovery.

"I was blown away by their kindness and their compassion toward me. They truly were making an impact on my day to day life," Baier recalls.

One particular moment that stood out was when a young resident spent 45 minutes talking to her not just about her care, but how she felt.

"I feel like at that moment I realized this is the type of doctor I want to be," says Baier, now a third-year student at the Medical College of Wisconsin-Green Bay.

For Baier, that meant going beyond finding the right medicines or determining what surgeries would be needed, also asking her how it felt to miss school, her friends and going to soccer and basketball games.

"The doctors advocated for me not just from a medical standpoint but as a whole person," she recalls.

Baier's experiences at the hospital also led her to pursue another avenue to help others who are in her shoes or worse. As a teenager, Baier, her sister and parents created "Blankets for a Brighter Day," a charity that has donated more than 3,000 blankets to children in Minneapolis, St. Paul and Green Bay hospitals. Her inspiration for providing blankets came after a particularly challenging day of radiology treatments, when a nurse who knew she wasn't feeling well handed her a blanket. She said the blanket helped brighten her day.

"It was just the simple act of someone reaching out and saying hey I know you're having a tough day, but I want you to know that we care about you," Baier says.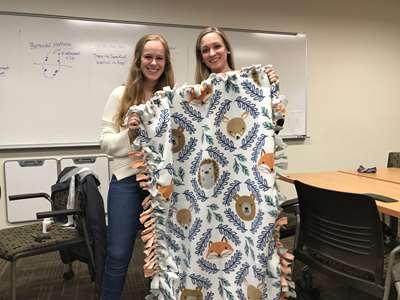 The inspiration from the hospital staff and physicians strengthened Baier's drive to provide empathetic care like she had received, even through the difficult classes and long study hours as she earned an undergraduate degree in neuroscience at St. Thomas University in Minnesota. It also helped her get through the challenge of learning as a freshman in college that she also had another autoimmune disease: chronic recurrent multifocal osteomyelitis, a disease that affects the bones.

Baier, who is currently interviewing for residency positions, hopes to eventually become a pediatrician. Her goal is to provide the type of medical care for children that she received while providing a sympathetic ear.

"I know what it's like to be a kid and dealing with a chronic disease and navigating the ins and outs of that, so I think I will be able to be more empathetic to kids in that setting," she says.