Living a Dream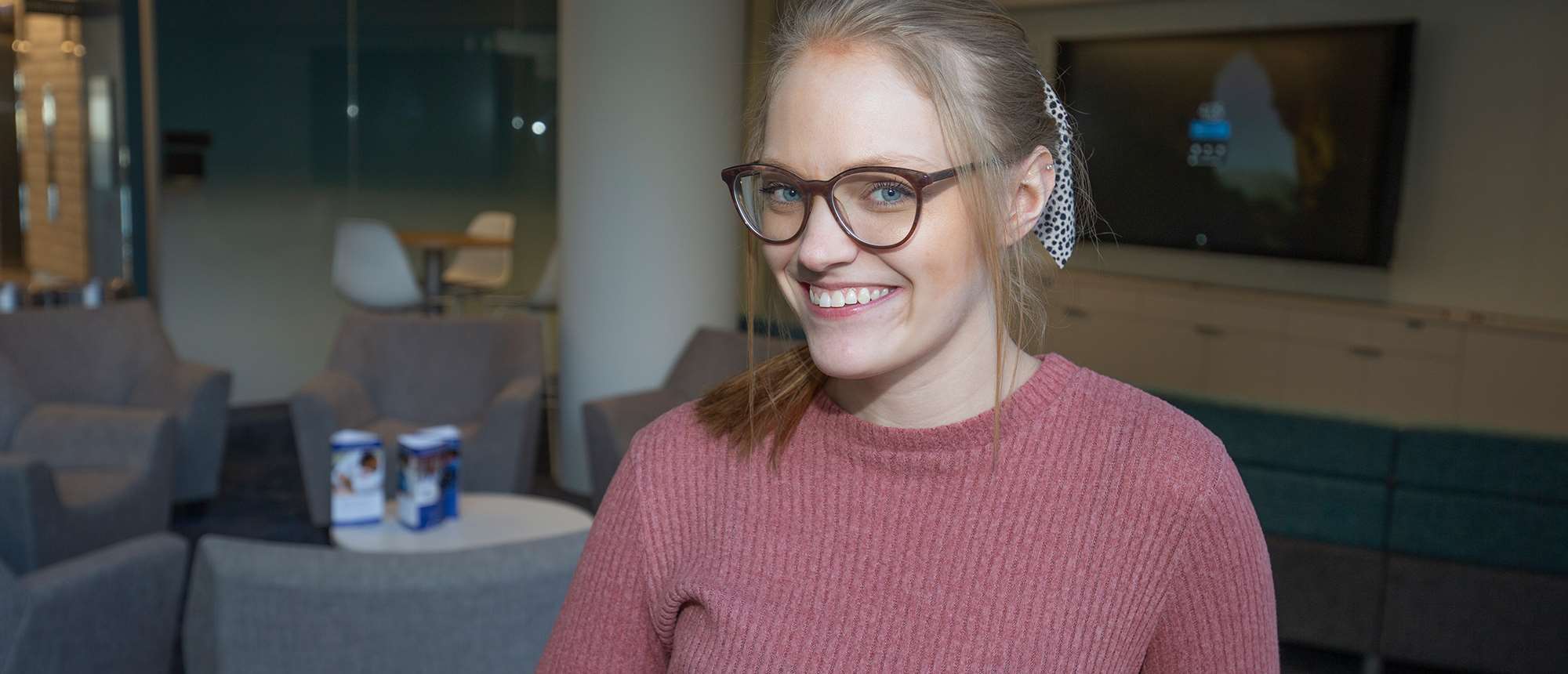 McKenna Schulz, a student in the Medical College of Wisconsin (MCW) School of Pharmacy's inaugural class of 2020, has only a few more days to wait before she receives her degree.
"My family is really excited for me – to see it all come together and see me achieving my dreams," she shares.
Although it won't be the ceremony she had anticipated as MCW Commencement is now a virtual celebration, Schulz is still excited to officially complete the innovative three-year Doctor of Pharmacy (PharmD) program at MCW. It is one of the select number of pharmacy schools in the nation that offers a three-year doctorate program.
It's also a program that Schulz almost never knew about.
A series of events that began with her mother's diagnosis of aplastic anemia in July 2016 led her there. Aplastic anemia is a disease that impacts the body's ability to produce red and white blood cells and platelets.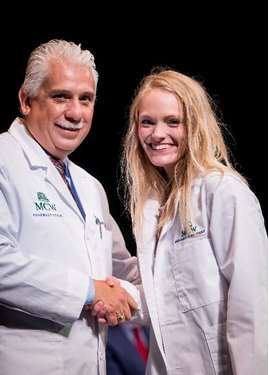 The only curative treatment for her mother's disease was a bone marrow transplant, Schulz explains. But because the procedure was unavailable at her family's hometown hospital, her mother, Renee, was transferred to Froedtert & MCW Froedtert Hospital in Milwaukee. There she would undergo four rounds of chemotherapy before receiving a bone marrow transplant in October 2016.
Renee remained at Froedtert for a month following the transplant. Then, on the day she was going to be discharged, a pharmacist came into the room to teach her about the many medications she would be taking as part of her recovery. That pharmacist casually mentioned that MCW was opening a new pharmacy school.
"Otherwise, I probably would not have known about it," says Schulz, who at the time was already in the process of applying to two other pharmacy schools in Wisconsin and one in Iowa.
"I guess it was meant to be," she says.
Schulz's dream of being a pharmacist was inspired by an aunt in the profession, and her interest only grew through participation in a youth apprenticeship program at Marshfield Clinic. It was through the apprenticeship program that she got her first job working at a pharmacy.
But it was her mother's experience that brought Schulz to MCW and also inspired her to focus on becoming a pharmacist who provides medication education and helps people transition from the hospital to their homes or a long-term care facility, as was the case with her mother.
And now she's inching closer and closer to achieving her dreams. In March, McKenna accepted a position as a pharmacist at the Marshfield Clinic Health Systems.
Schulz says she believes her time at MCW has prepared her for success. The pharmacy world is always changing, she notes, but MCW structures its education so that its students stay on top of those changes through their focus of practicing at the top of their license. One example is the Point of Care certification that pharmacy students at MCW receive.
"Having that access available to people who maybe live far away from a medical facility but maybe have a hometown pharmacy where they could go and do immunization and also strep tests and influenza tests and just everyday necessary things – these services are extremely important, and something I hope to be able to provide to patients in the future," Schulz says.