MCW Neurosurgeon-Scientist Seeks to Unlock the Mysteries of the Brain Through Research with Tumors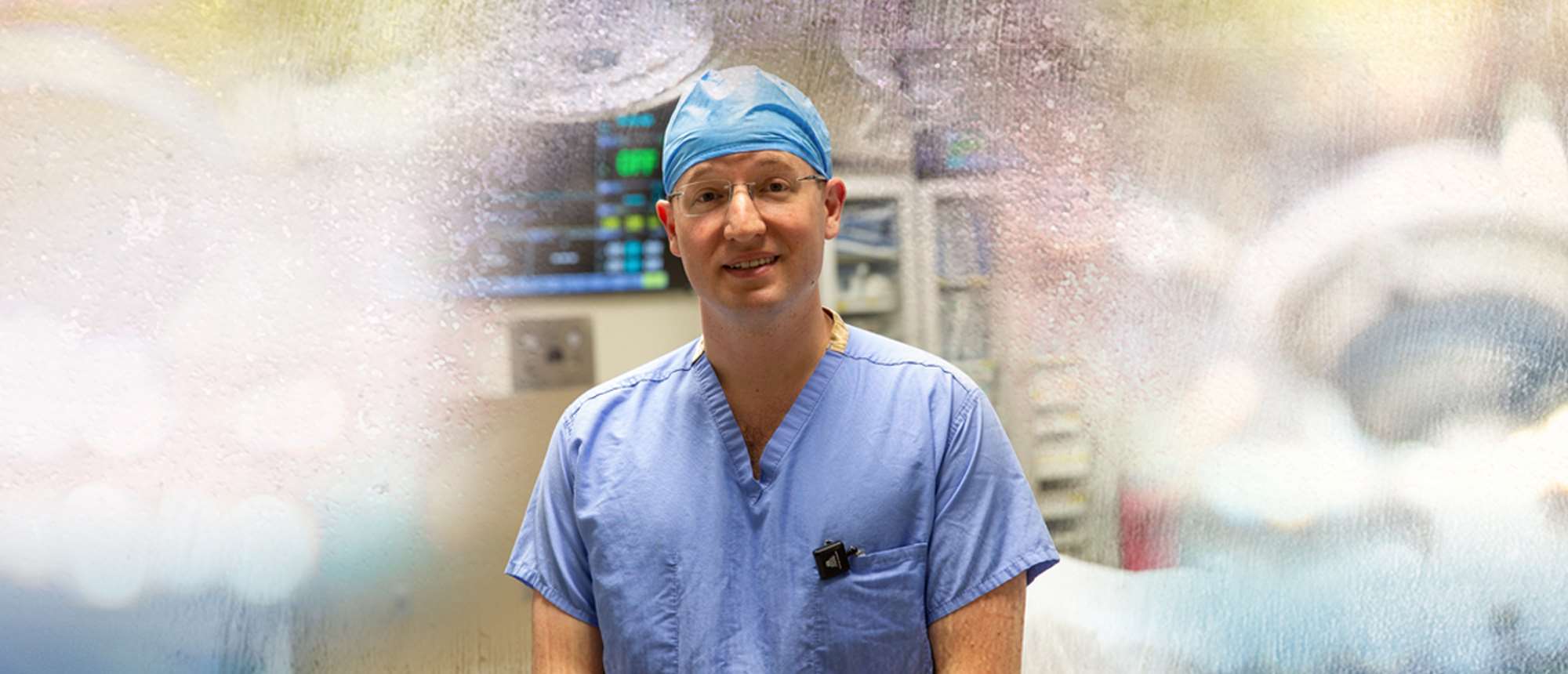 Max Krucoff, MD, a neurosurgeon-scientist and brain tumor specialist on faculty at the Medical College of Wisconsin (MCW) didn't initially plan to become a doctor.
"Growing up, I wanted to be a musician," says Dr. Krucoff. "I love playing music."
Born in Washington D.C. and raised in Chapel Hill, North Carolina, Dr. Krucoff played the drums and had a goal of one day building a studio in Chicago to make music there. But life has a way of guiding destiny, sometimes through tragedy.
Dr. Krucoff was 18 years old and home from college, working as a counselor at an outdoor nature camp with a childhood friend.
"It was his night off, and he went out and never came back," Dr. Krucoff shares.
Around midnight, his friend was critically injured after being thrown from his vehicle when it was struck by a car. At the hospital that night, Dr. Krucoff reflected on those who were there to care for his friend. Someone had to leave their family and come take care of a stranger who lay bloody in the street, he thought. He realized that this is what his father did as an interventional cardiologist, and it changed his career path.
"And I just felt so much gratitude to the people who are willing to do that," he says. "That's what changed it for me."
Dr. Krucoff switched majors at Northwestern University from electrical engineering to biomedical engineering. As a sophomore in college, he had to play catch up. He stumbled upon a class called "Introduction to Neuroscience," where he first learned of the mind/brain problem. This question asks, where do physical neurons end and the conscious mind begin? He was fascinated by the conundrum.
"That's what led me down the neuroscience path," he says.
After graduating. Dr. Krucoff found a job as a neuroscience technician at Lee Miller Lab at Northwestern. There he worked with brain machine interfaces in a motor control lab. It was his first foray into this type of research, but certainly not his last, later continuing as a post-doctoral research fellow with Miguel Nicolelis, MD, PhD, at Duke University.
Dr. Krucoff completed medical school at George Washington University and neurosurgery residency at Duke University. At Duke, he trained under some of the top names in brain tumor treatment. For his final year of neurosurgical training, Dr. Krucoff completed a year of specialization in functional neurosurgery – the neurosurgical subspecialty that most closely works with the mind/brain interface – at the University of San Francisco, California, one of the top neurosurgery programs in the world.
Dr. Krucoff has now joined MCW as a highly recruited physician-scientist conducting groundbreaking research and providing cutting-edge treatment for brain tumors. His research focuses on the development of techniques that modulate brain function through electrical stimulation. He hopes this work will expand on current surgical limitations and help make the removal of tumors safer and more complete for his patients.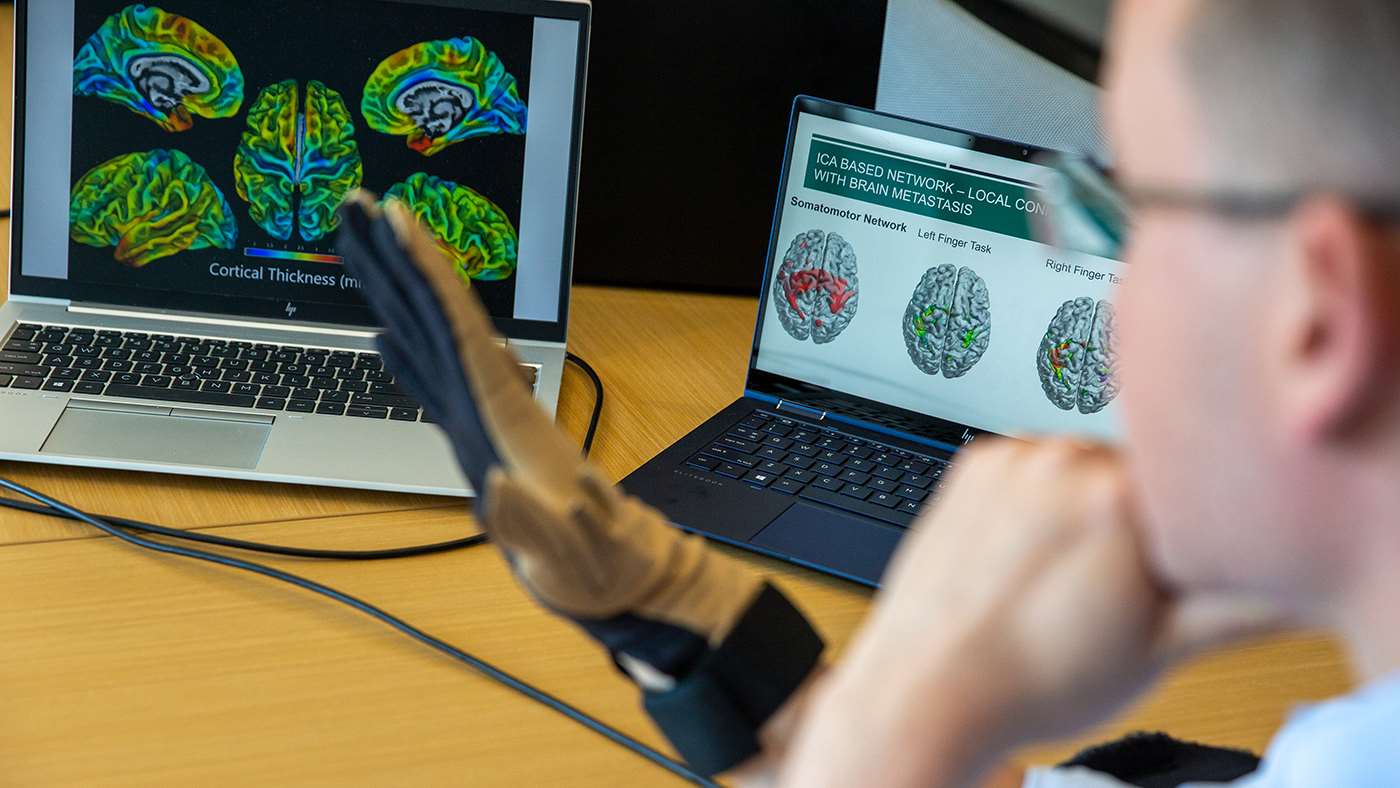 "We currently do surgery in a safe way and help people preserve and/or recover their function, such as the ability to move a hand or speak, in addition to taking out the brain tumor," says Dr. Krucoff, who explained that different parts of the brain control certain body parts and other functions, which can be negatively impacted when invaded by brain tumors.
Unfortunately, in some cases, Dr. Krucoff explains that brain tumors can invade critical areas of the brain that are not safe for an operation. This can limit the amount of the tumor that is safe to surgically resect.
"What we're trying to develop is a technique to shift that function to a different area of that brain, a different node, so that I can actually go in and take out the whole tumor and preserve their quality of life," he says.
It's something that has never been done before, so Dr. Krucoff and his team are in the process of creating the technique to do so. If they're successful, he says, they might present a completely new paradigm and way to treat patients.
The goal is to save lives and help as many people as he can by expanding the limitations of brain tumor removal through neuroplasticity, or the ability of the brain to adapt. It's a responsibility that Dr. Krucoff takes quite seriously. He knows that for many of the patients he treats, he might be the last person able to help them.
He describes the feeling of saving a life as humbling and extremely rewarding, especially when they're back at the clinic for a post-operation or three-month visit.
"It's like a burst of energy that kind of keeps you going, reminds you why you're doing what you're doing," Dr. Krucoff says.
As far as how he performs during surgery? Well, it's similar to making music.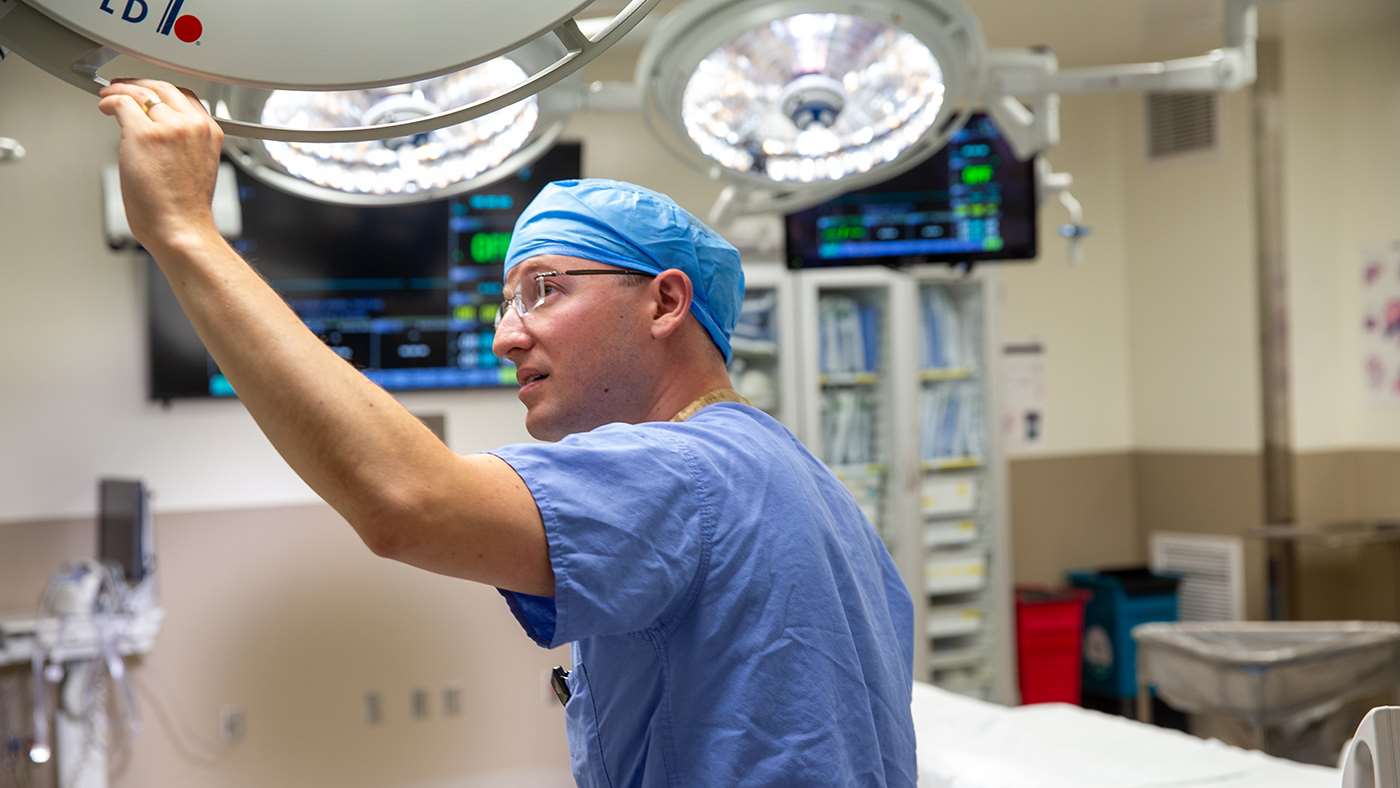 "In music performance, you try to tune into the moment, and then you can actually react to what the other musicians are playing, and you can tap into some true creativity," he says. "I think that's kind of the same for surgery."
He's also thankful to have the ability to perform at a stage like MCW and Froedtert Hospital.
"One of the things that I actually really love about working at MCW is that we're always doing everything we can," he says. "If you see limitation, and you want to break through it with your team."