MCW Student Explores Native American Heritage During Her Path in Medicine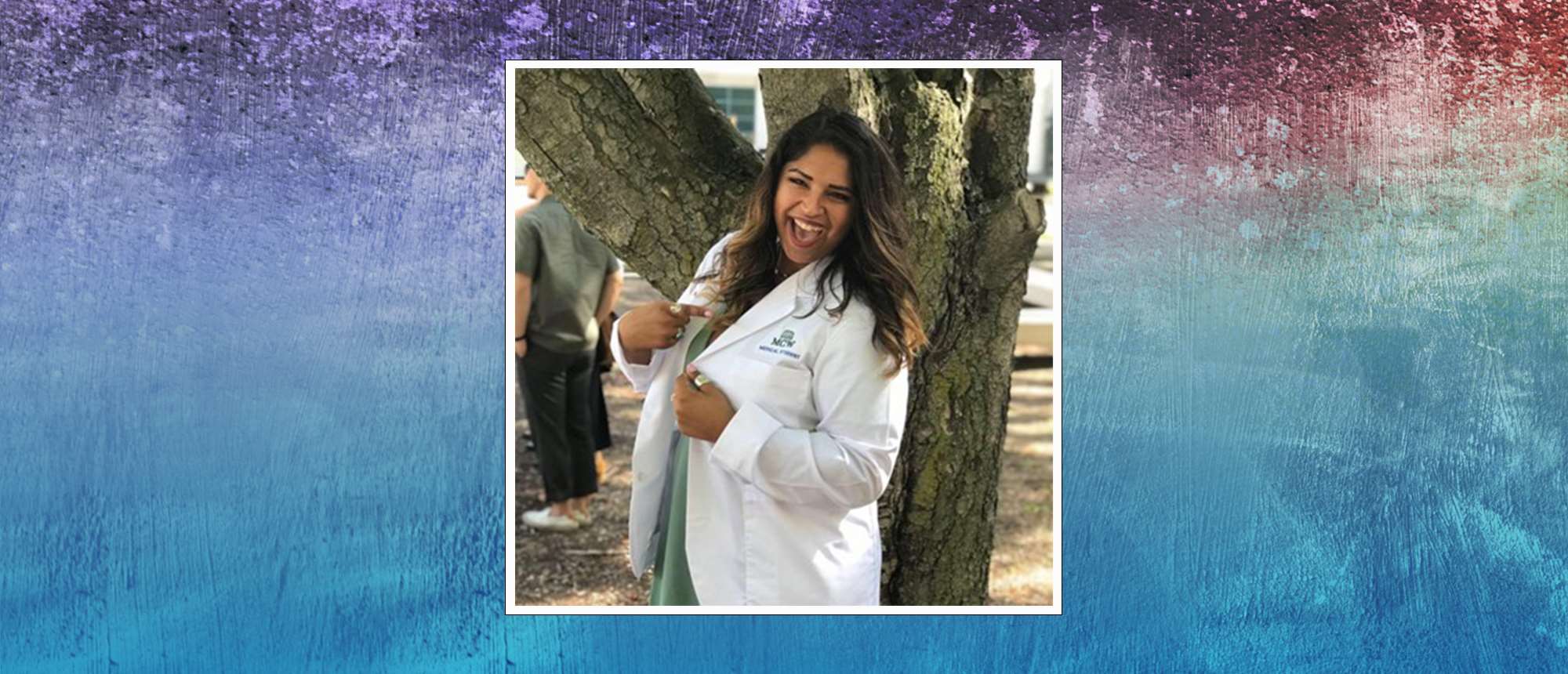 'It finally felt like I was a whole individual.'
Morgan Lockhart, like thousands of medical students across the country and world, is anxiously awaiting Match Day on March 17. That day, she and other graduating medical students will receive a communication from the National Residency Matching Program (NRMP) that will reveal where the next leg of their journey in medicine will take place.
Wherever she ends up, Lockhart says, she hopes to continue the journey that took root during her time at the Medical College of Wisconsin (MCW).
"I hope to continue to do mentorship work with Indigenous populations," Lockhart explains.
The road to discovering her passion for supporting Indigenous populations was a long one. Born into a low-resource household in the small town of Wisconsin Rapids, Lockhart is a descendant of the Keetoowah Band of Cherokee Indians. But her family, like many others, identified with the dominant culture in the area and not their Indigenous roots.
"My family assimilated," she shares. "We did not want to be affiliated with being Native."
Although she had not yet examined her roots, Lockhart did understand at a young age that she loved caring for others. In fact, it was her mother, who suffered from substance use disorder, that she cared for first. Sadly, her mother succumbed to the disease, but Lockhart kept her passion for caring for others.
Increasing Representation by Embracing Culture
After completing her undergraduate education at Carroll University in Waukesha, she became an EMT. She served rural populations near her hometown as well as residents in the Milwaukee area. While working in Milwaukee, Lockhart had an interaction that impressed upon her the power of her Indigenous roots.
"One of the patients said, 'Boozhoo,'" she recalls.
Boozhoo means "hello" in Ojibwe, and although Lockhart is of Cherokee descent, she understood what it meant and said it back. At the end of that conversation, Lockhart said "Miigwech," which means "thank you" in Ojibwe.
"I realized I'd been hiding from this identity for so long, but that it made that patient interaction so much more enriching and the trust that was inherently given during that interaction," she says.
Eventually, Lockhart decided to move on from her role as an EMT and pursue her deferred goal of practicing emergency medicine, applying to and being accepted at MCW.
While in medical school, she had a Black emergency medicine physician preceptor who empowered her and once again got her thinking about the importance of representation in medicine.
She asked Jean Mallet, program manager for the Office of Student Inclusion and Diversity at MCW, to help her connect with a Native American faculty preceptor. She met Susan Davids, MD, MPH, associate professor of internal medicine at MCW and a longtime member of the board of directors for the Gerald L. Ignace Indian Health Center in Milwaukee. Dr. Davids served as her mentor while also helping Lockhart join a research project for the Great Lakes Inter-Tribal Council.
That project involved the examination of barriers for Native Americans to health care policy or insurance. A literature review Lockhart conducted for the study helped her learn that social determinants of health were present, but many health care barriers were rooted in the profound historical mistrust Natives have of the health care system.
"I think that is valid, but then of course that leads to poorer health outcomes and a lack of representation throughout literature," Lockhart says.
Addressing Health Outcomes for Indigenous Peoples
The research she conducted also had another result. Because Lockhart did not know her grandparents and her mother had passed away, the research became a way to connect with her heritage.
Other people she connected with at the time helped her strengthen that connection.
"I learned about glass beadwork, the importance of smudging a space, braiding sweetgrass, and ribbon skirt making," Lockhart shares. "It finally felt like I was a whole individual."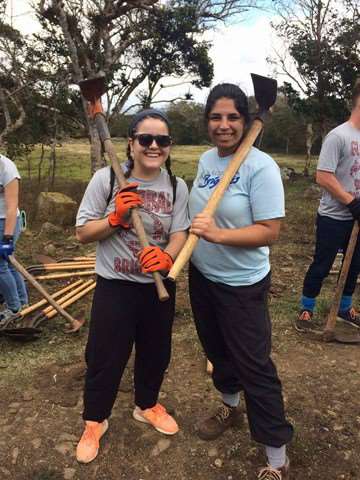 Along the way, she continued her commitment to mentoring as a way to inspire others and to help increase representation in the medical field. Among her mentorship activities were presentations during career days at the Indian Community School in Franklin and at the Boys & Girls Clubs.
As she reflects on her time at MCW, Lockhart is thankful for the support she received from Dr. Davids, who she says took her under her wing, and from her preceptor, Christopher Ford, MD, of Ascension Columbia St. Mary's. She is also thankful to Mallet and other staff at MCW, and to her great-aunt, godparents and others who have supported her journey.
Lockhart also recalls her family's unwavering support during her journey. "My medical school mentors took the baton from my family who have loved, encouraged, and supported me throughout my life," Lockhart says.
She's not sure where she'll land after Match Day, but wherever it is, Lockhart says she will continue to serve as a mentor, represent her culture and work to serve the community.
"Growing up in a low-income household, you realize you have to use so many resources from the community, so it only feels natural to give back to the community," she says.
Read more from the Centers for Disease Control and Prevention: Although American Indian and Alaska Native (AI/AN) people have many differences, they often share similar experiences with and approaches to maintaining the health and wellness of their communities.