Paying Care Forward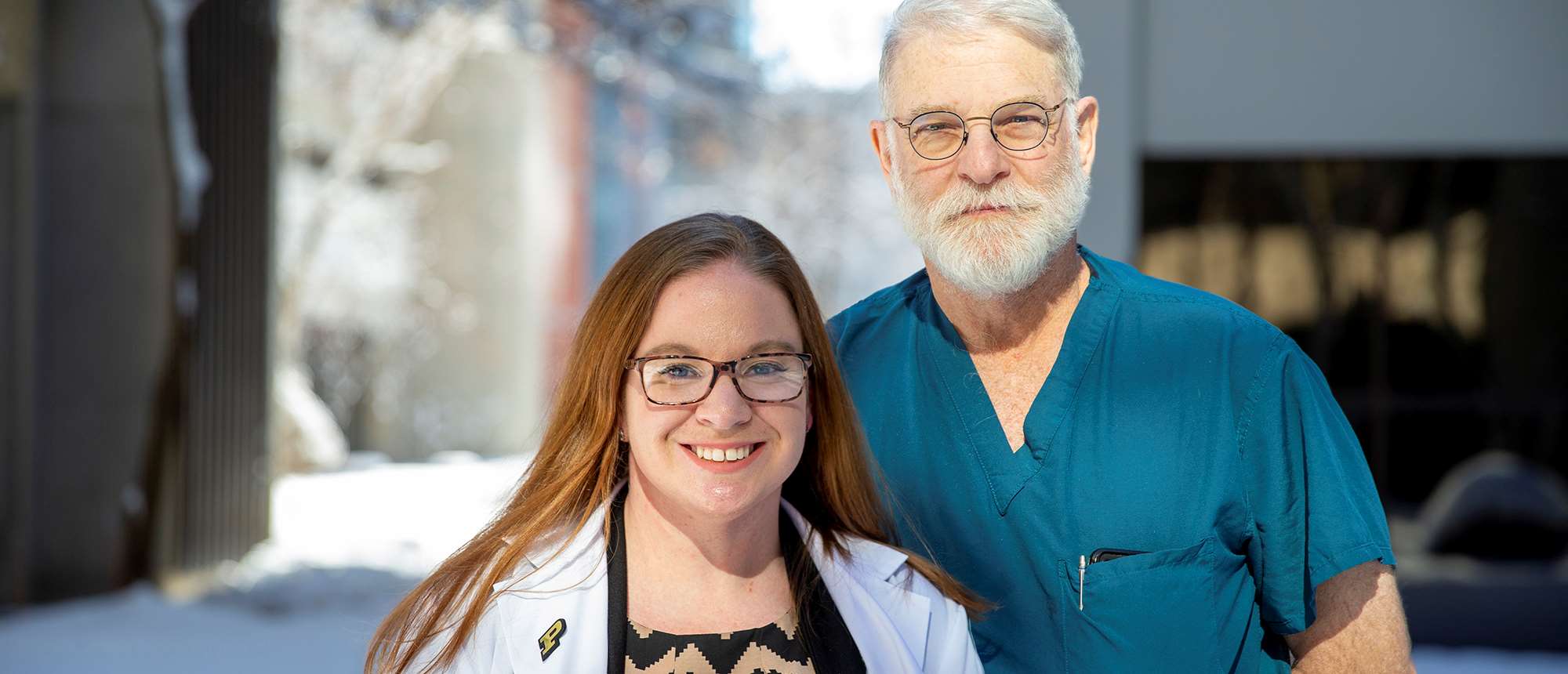 Holly Maize says she is one of the lucky ones. She was born with a myelomeningocele, the most severe form of spina bifida (spinal dysraphism) that occurs when the spine and spinal cord don't form properly.
"I should be wheelchair-bound and things like that, but I defied those odds," says Maize, who credits her health to the care she received at Children's Wisconsin and from specialists from Froedtert & the Medical College of Wisconsin (MCW).
It wasn't an easy road, she acknowledges. Shunt breaks, multiple brain and orthopedic surgeries, and constant hourlong trips with her parents from her hometown of Delavan, Wisconsin, to meet with specialists in Milwaukee. But she's overcome many of her challenges, and as an undergrad at Purdue University in Indiana working toward her pharmaceutical sciences degree, she decided that she wanted to give back.
"I wanted to come back to Milwaukee because Children's and the Medical College of Wisconsin have done so much for me," Maize explains. "I really wanted to come back and be around the environment again."
It just so happened that MCW was opening a pharmacy school in 2017, and the rest is history.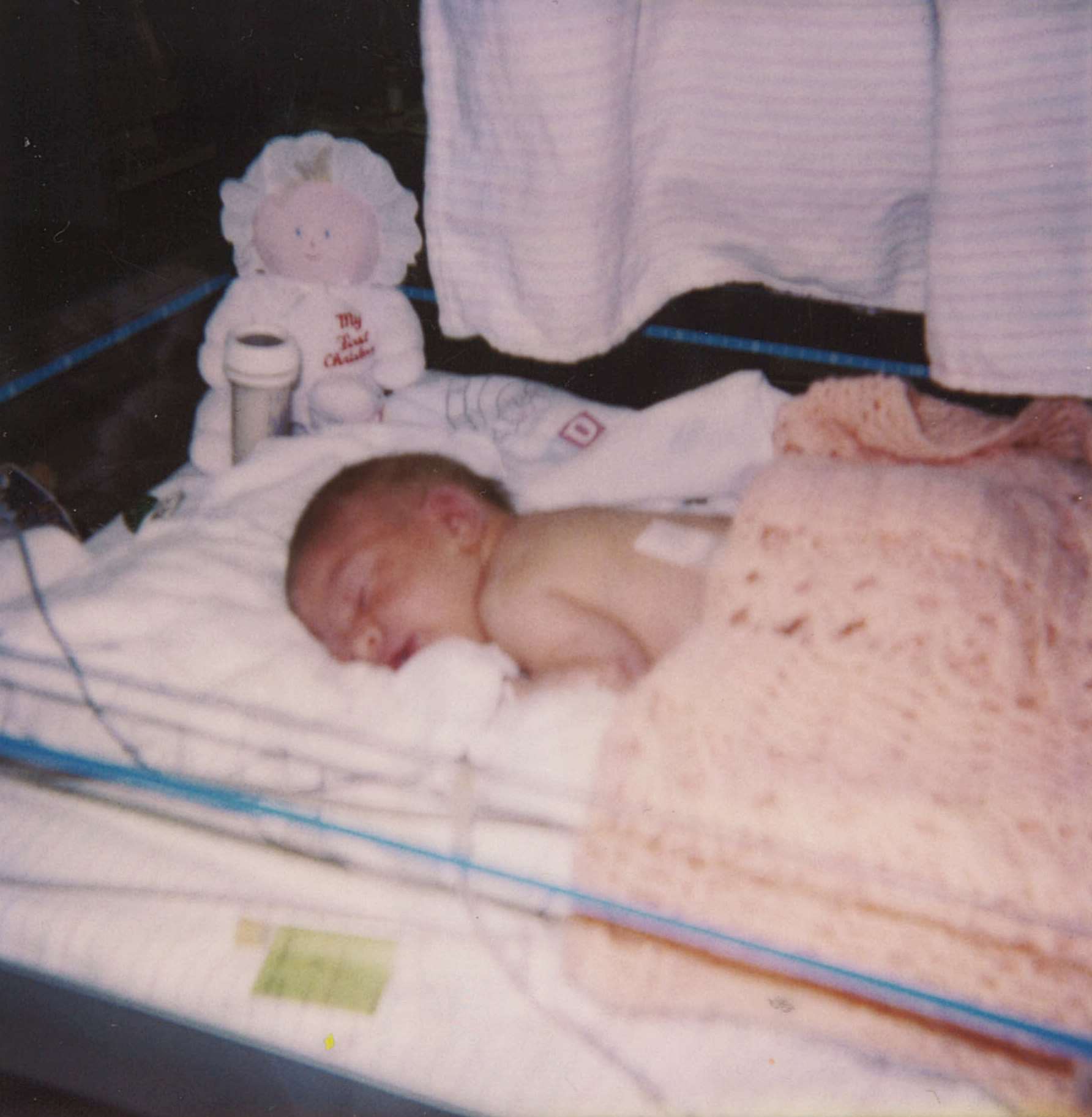 Maize is now in her second year as a pharmacy student at MCW. In January 2020, she began a clinical rotation with Bruce A. Kaufman, MD, a pediatric neurosurgeon who treated her when she was growing up. It wasn't by accident that they would reunite. When she made her decision to come back, Maize looked up Dr. Kaufman's MCW email and reached out.
"Hopefully you remember me," Maize recalls writing him. She sent him her CV and asked Dr. Kaufman if he would be the preceptor for her interprofessional education (IPE) introductory pharmacy practice experience (IPPE) rotation.
"When Holly approached us with this opportunity, we were more than happy to make it happen for her," said Sara Revolinski, PharmD, BCPS, Director of Experiential Education at the MCW School of Pharmacy. The school provides students with one clinical rotation with a non-pharmacist preceptor, a unique part of the three-year Doctor of Pharmacy (PharmD) program that gives students the opportunity to learn about the roles of other members of the health care team and how pharmacy can play a pivotal role.
While IPPE rotations are required by the Accreditation Council for Pharmacy Education, the MCW School of Pharmacy is the first in the country to require an interprofessional experience as part of the IPPE curriculum. Such interprofessional integration between the MCW Schools of Medicine and Pharmacy was envisioned by Founding Dean, George E. MacKinnon III.
"Dr. Kaufman looked at my CV and was kind of shocked at how much I had done," Maize says.
Dr. Kaufman was thoroughly impressed by the obstacles Holly has overcome to get to where she is today.
"To have Holly's life come full circle is truly remarkable and a testament to her character," Dr. Kaufman says. "It is because all of the health problems that she has overcome that I believe she will be make a compassionate and effective pharmacist."
During her rotation with Dr. Kaufman, she hopes to learn more about pediatric diseases and work with children who also have health challenges.
"I might be able to give back to kids who are in my place," Maize says.
Her goal is to become a global regulatory affairs pharmacist, a career choice that was also inspired by specialists at Children's and MCW. As a seventh grader, Maize suffered an adverse reaction to acne medicine, which caused increased intracranial pressure, damaged her shunt and led to three emergency brain surgeries.
"My neurosurgeon and his colleagues discovered that the problem was a very rare drug interaction," Maize explains.
As a regulatory affairs pharmacist, Maize would serve as a liaison between pharmaceutical companies and the FDA and other regulatory bodies, helping get new medicines out to the market and into developing nations. She hopes to specialize in medications that treat rare and infant diseases, such as the one she suffered from.
In 2020, the MCW School of Pharmacy and the Office of Research collaborated to create a Regulatory Sciences and Research Oversight Program Director position, with the goal to provide leadership as a regulatory expert in support of early-stage development of investigator-initiated clinical studies in new discoveries and novel technologies. The collaboration will provide students, like Maize, the opportunity to complete an Advanced Pharmacy Practice Experience in this area.
"If I have the opportunity, I would love to help kids in my situation or worse situations," Maize says. "I'm thankful that I didn't have as many challenges as most people with my condition, and I attribute that to the care I received."