Reimagining Care: Bradley Crotty, MD, MPH, FACP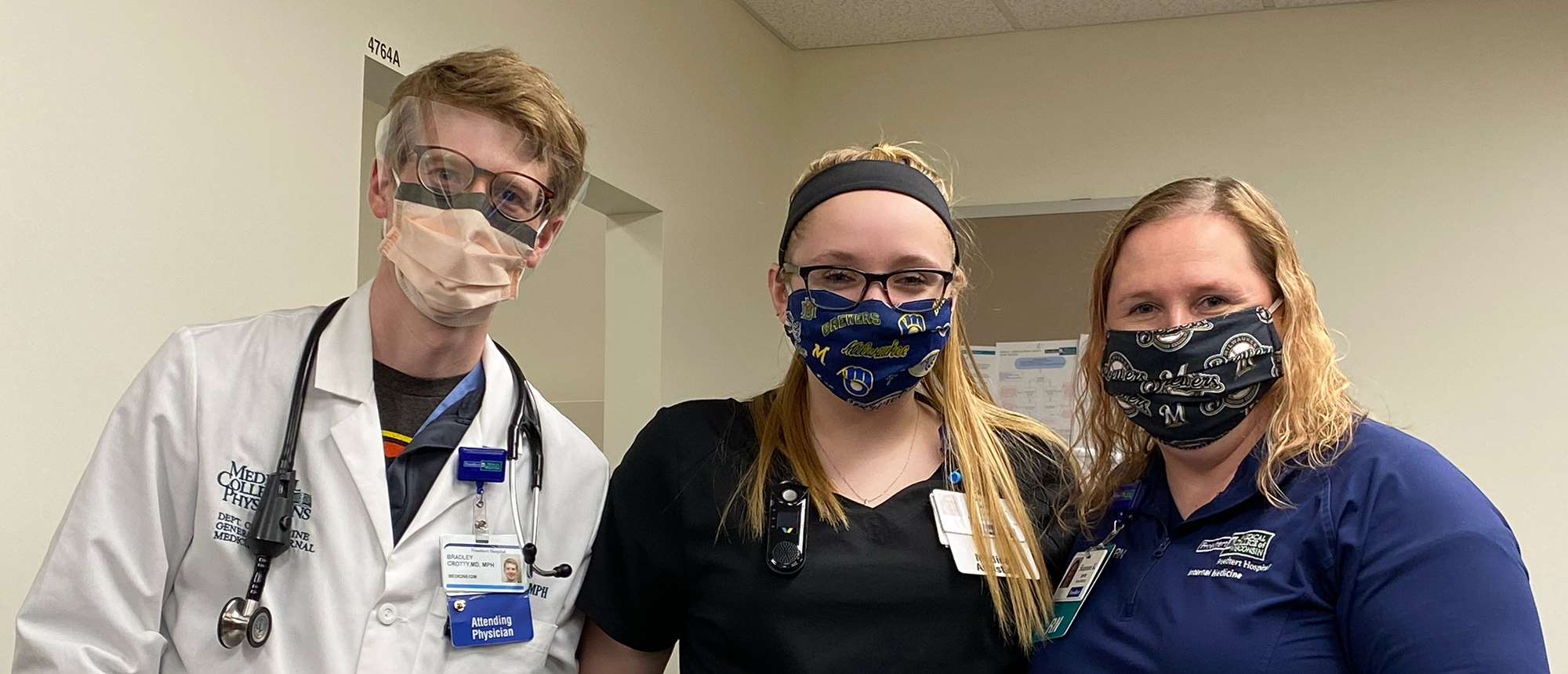 COVID has required us to think differently about how we can "be there" for those we serve, and I love thinking differently. I am thankful for our patients and my colleagues – including Kaitlin Radke and Shannon Krahenbuhl also featured above – who are working together in new ways for healing.
One particular research interest that has come to light this "new normal" is the proliferation of virtual care. COVID-19 did not change the essence and the direction of the care transformation underway. It has however catalyzed its pace and removed the final barriers to its adoption. I personally see virtual care as being here to stay. It's easy to see how the care fits more neatly into the lives of those we serve. The work is really only starting in many ways. We must continue to stabilize our platforms and reduce friction wherever possible. We must also continue to find ways to understand people on even more personal levels to meet them where they are, beyond the literal sense of location.