Student Takes Distinctive Path to Help Others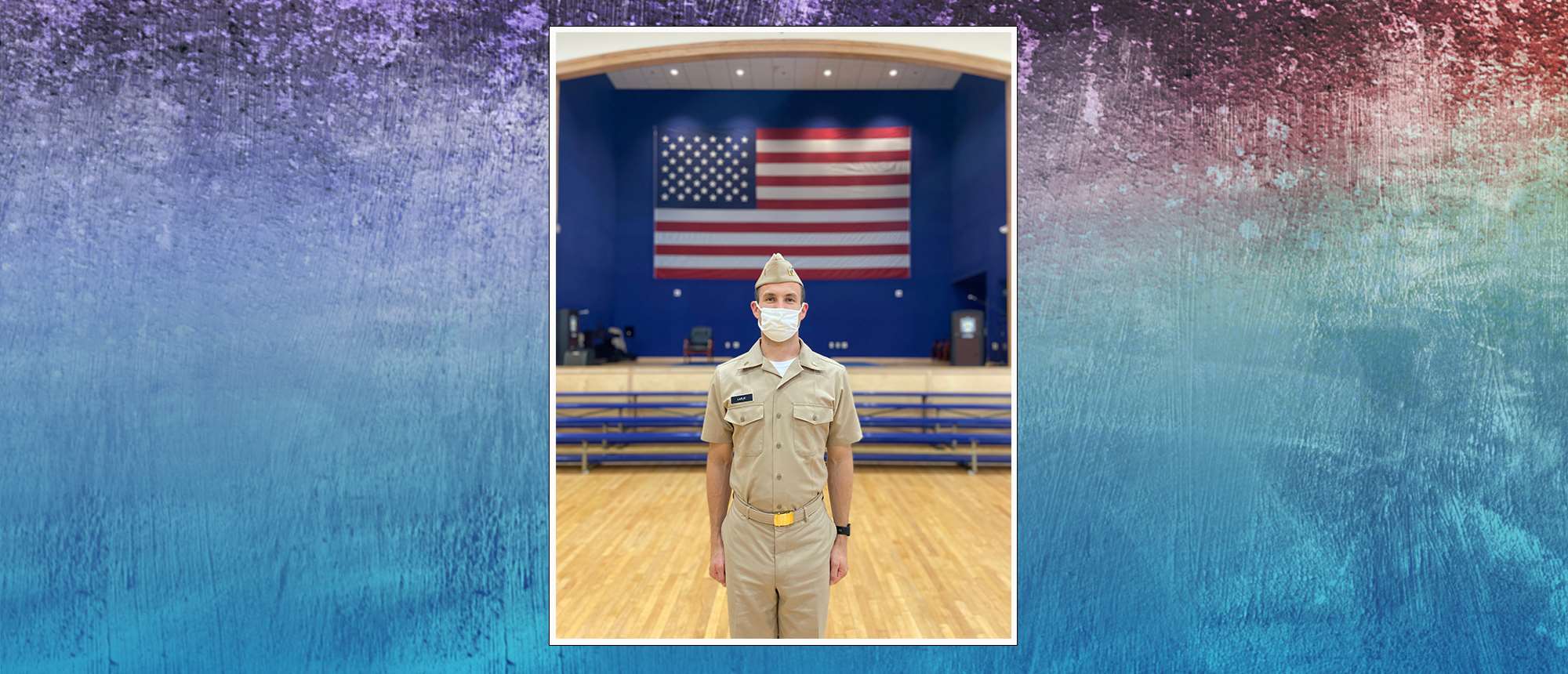 While each individual forges their own unique path to Match Day, the day graduating medical students learn where they'll complete their residency, it's safe to say that few have taken a nontraditional path quite similar to Chase LaRue.
His portfolio includes a stint as a high school teacher, a graduate student at John Hopkins University, a current member of the US Navy and a medical student at the Medical College of Wisconsin (MCW). Next up is his Match.
And while the graduating MCW student's career path has veered in many different directions, there has always been one constant: LaRue has never been afraid to try something new if it meant helping other people.
This became evident after he graduated from the University of North Carolina in Chapel Hill in 2014 with a bachelor's degrees in biology and chemistry, and wasn't sure what to do next.
Although his education had focused on science, LaRue's appreciation for those who had an impact on his life led him to think more broadly about how he could serve others.
"I ended up going to a Teach for America recruitment event," LaRue recalls. Teaching, he felt, would allow him to match some of the support he received as a student who had faced many challenges.
LaRue says his family faced many financial hardships after his sister was hurt in a serious car accident. Their home was foreclosed, and he didn't have health insurance, which meant LaRue and other family members relied on free clinics for services. Without help, he realizes that things could have been worse.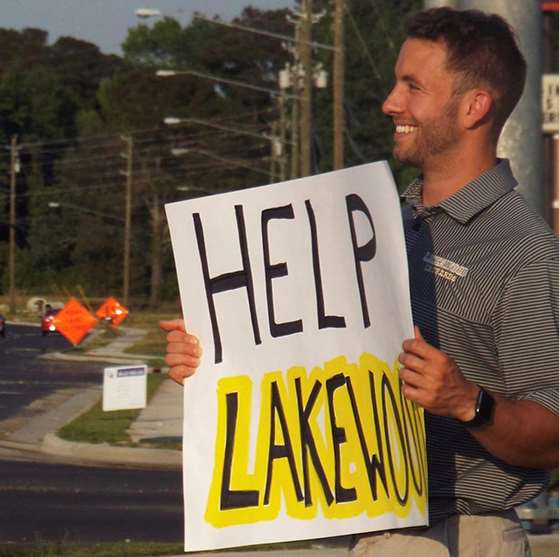 LaRue was accepted into the program and assigned to teach science at a high school in the tiny town of Salemburg, North Carolina. He loved being an educator and adored the small town located 165 miles east of Charlotte and 85 miles south of Durham.
"I thought I was going to be there forever," LaRue says. "The more that I taught, the more that I realized I saw a lot of myself in my students."
Similar to his experience, he says, many of them faced challenges that were related to health and a lack of access to health care.
"Some of them were missing school and missing opportunities because they had to work third shift, or miss school completely because they had to take care of their parents," LaRue recalls.
He wanted to do more to help and felt that going back to school would better prepare him to impact these issues. He earned a master's degree at John Hopkins University School of Education and Master of Science at Eastern Virginia Medical School. He then applied to a number of medical schools, including MCW.
One big draw of MCW, LaRue says, was the Robert D. and Patricia E. Kern Institute for the Transformation of Medical Education.
"It would help me take the relationship building practice I had as an educator and develop that into a key part of my future practice in medicine," he says.
Accepted at MCW, LaRue was also admitted into the US Navy's prestigious Health Professions Scholarship Program. He was commissioned as an officer in 2019. Later that year, he made his way to campus at MCW while still fulfilling his role as a reservist for the Navy. On campus, LaRue says, he encountered a family environment that went beyond his expectations.
"This is a place where you're going to grow clinically after you've already had access to everything else," he says. "You're going to have people who support you inside and out."
MCW was also a place that allowed LaRue to achieve a goal he set when he got to campus – to leave the student experience better off than it was when he arrived.
"You should always have a goal of how you want to optimize things for the people who follow your footsteps," he says.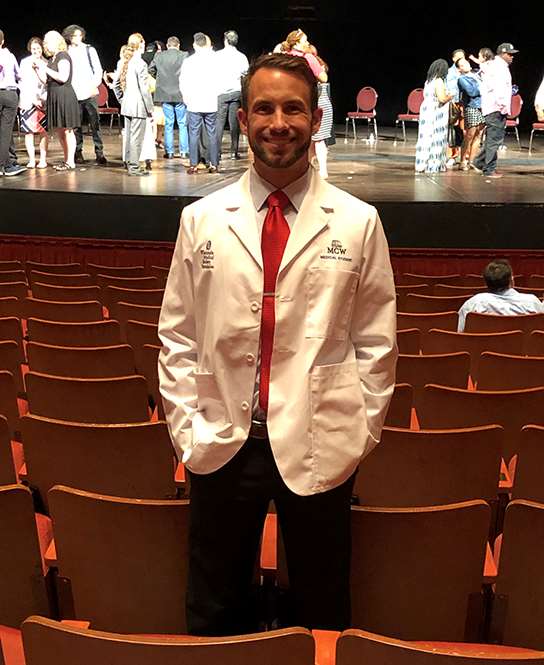 With the help of staff at the Office of Educational Improvement, LaRue was able to parlay his experience with the Navy to help improve curriculum for a Military Academic Enhancement elective at MCW. The course gives students a broad overview of the military structure and also of the unique experiences of veterans as a way to help train students to better treat the military population. This was important to LaRue not only because of his background, but also because his brother was a combat medic who struggled with PTSD.
"I watched him not get the health care that I would want him to get," shares LaRue, who first took the course and then became a student director of it.
He also helped to start a program called DOSE – short for Dopamine, Oxytocin, Serotonin, Encouragement – during the COVID-19 pandemic. He created it to help the school community continue to communicate and support each other as the world around them was shutting down. Despite many COVID-19 restrictions being lifted, the program, which is supported by the Kern Institute, continues today as a way of helping people give praise, shoutouts and support to their peers in the MCW community.
"Anyone from the MCW system can submit messages of affirmation and support," he says.
As LaRue prepares for the next leg of his journey, he is thankful to his family for supporting each path he's chosen along the way.
"They couldn't have been happier for me," he shares. "I found my home within a career, and that's all they could ask for."
That career, LaRue says, will allow him to help make health care more accessible.
"I'll be leveraging relationships and trust and using those as an avenue to instill information to help form healthy habits," he says. "Patients and their families are getting healthy from the information I'm passing on."
LaRue is also thankful to his second family – the one he hoped for and discovered with staff and other students at MCW.
"A big part of my MCW story was thinking I was going to find a family and then finding it," LaRue says.