The Vision of Philanthropy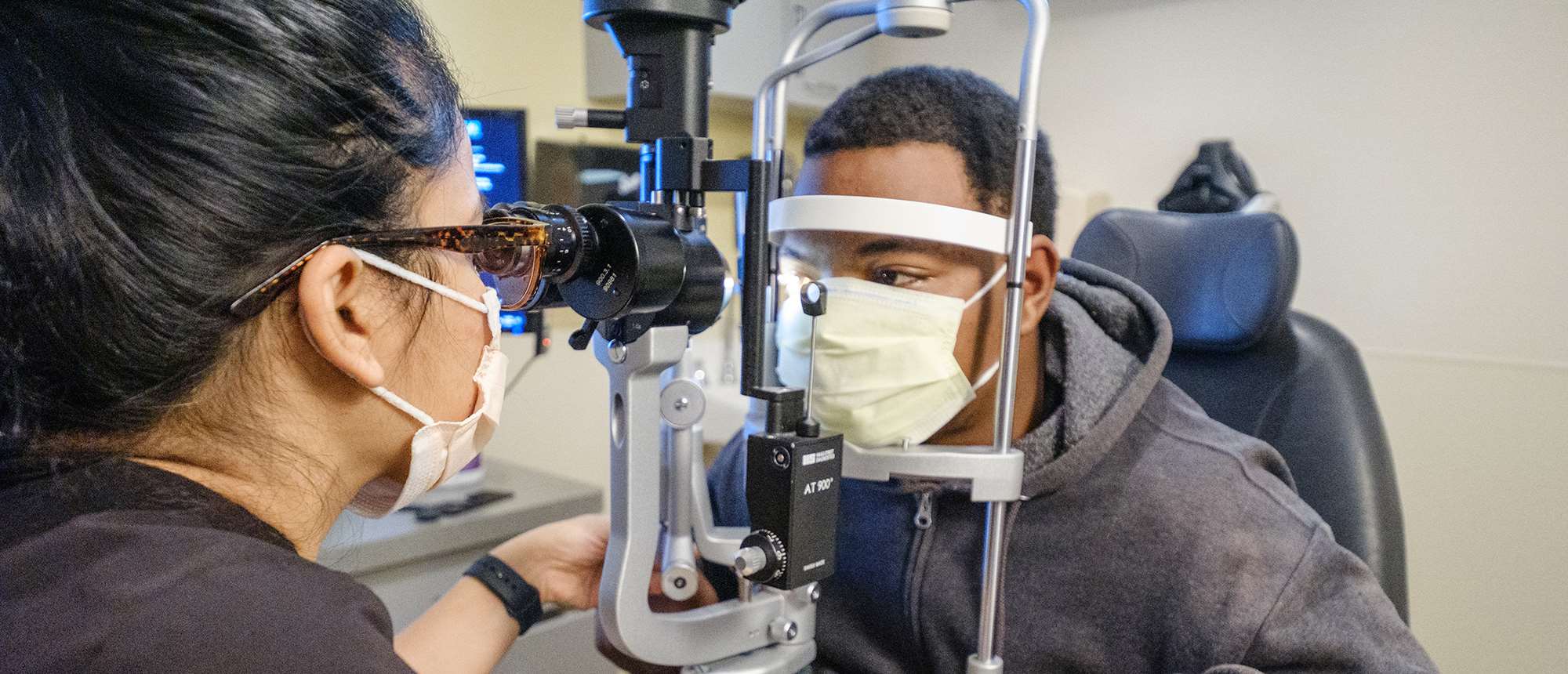 "It's a really exciting time to be in ophthalmology," shares Deborah Costakos, MD '98, MS, the R.D. and Linda Peters Professor in Ophthalmology and chair of MCW's department of ophthalmology and visual sciences. "The future of vision care is rapidly changing, as new discoveries go from the bench to the bedside. Our donors make an incredible difference by investing in the research, educational and clinical missions of the Froedtert & the Medical College of Wisconsin Eye Institute."
A top philanthropic priority for Dr. Costakos is translational research, specifically the development of gene therapies that prevent eye diseases by altering the biochemistry of the eye. "I started my career as a genetic counselor, and it has always been my dream to see this work happen," she shares. "The Eye Institute is in an ideal position to be a leader in this space, especially with the genetic counseling and pharmacy programs offered on our Milwaukee campus. There is nobody in the community that these gene therapies won't touch. This work will impact our aging population, patients with glaucoma, those with macular degeneration and more."
An investment from the Robert A. Brandt Macular Degeneration Fund is accelerating such therapies for age-related macular degeneration (AMD), a progressive retinal disease affecting 15 million people in the United States with no known cure. This gift is enabling Erika Hood, an MCW neuroscience doctoral student in the Ocular Gene Therapy Laboratory, to investigate the use of gene therapies for dry AMD (the early form of AMD).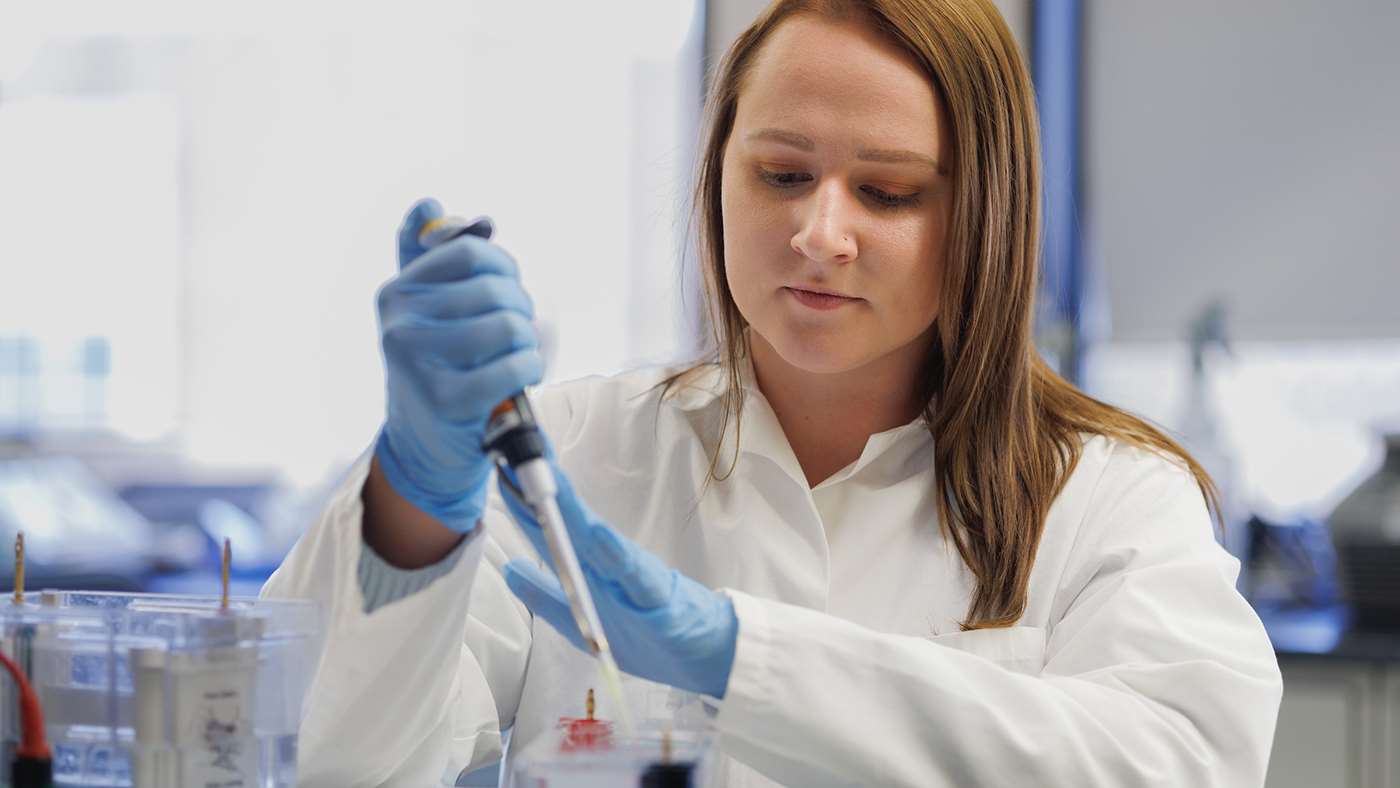 Philanthropy accelerates novel research at the Froedtert & MCW Eye Institute, including studies by Erika Hood (shown above) on dry age-related macular degeneration.
"Clinically, we can see early signs of the disease before any vision loss occurs," Hood says. "Our goal is to intervene before a patient experiences vision loss to prevent or slow disease progression. My cell culture model may prove to be a valuable new model system for screening AMD gene therapies."
The generosity of the Brandt Fund encourages Hood and her colleagues to pursue new research angles without having to wait for federal grant dollars. "When working on such a widespread disease, this gift has allowed me to make an immediate impact. If I have an idea, I can get to work right away," Hood adds.
Along with Hood's research, philanthropy currently supports 14 human subject research projects in the Eye Institute, in addition to multiple basic science and translational research experiments. The opportunity for human interaction in research is what attracted Heather Heitkotter, an MCW neuroscience graduate student, to the Dennis P. Han, MD, Advanced Ocular Imaging Program.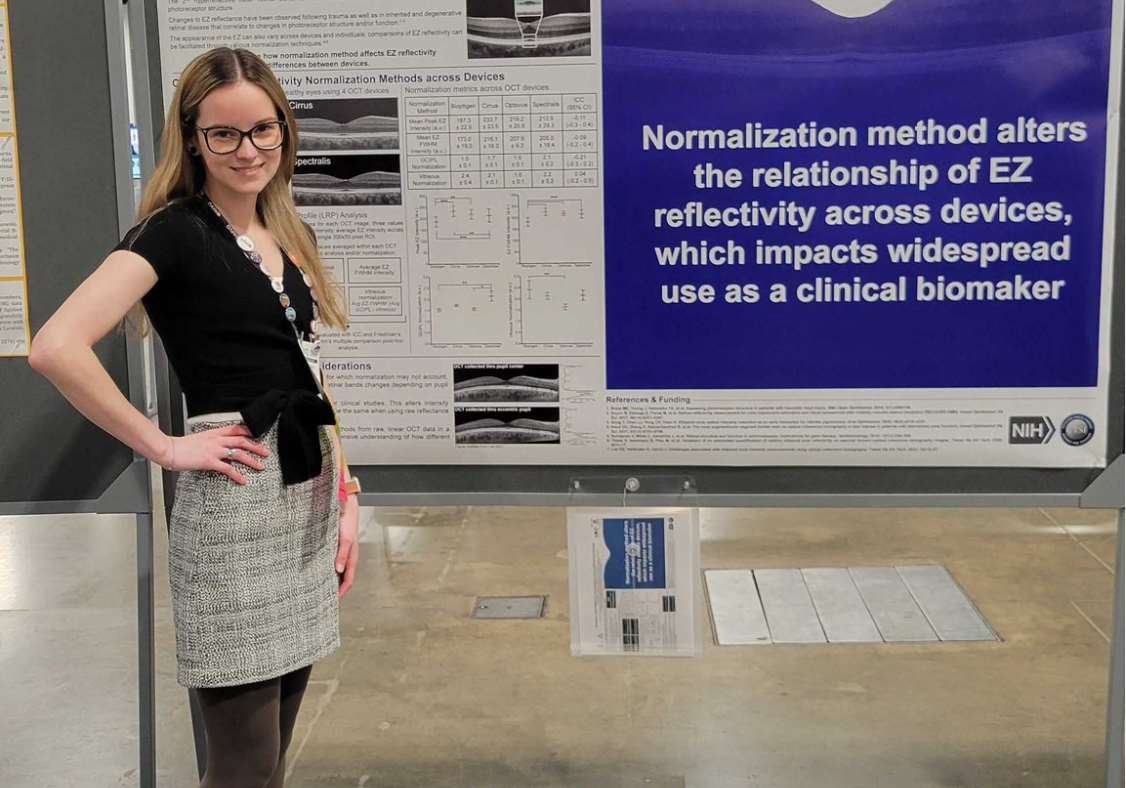 The generosity of donors allows students, such as Heather Heitkotter (shown above), to present their research at prestigious conferences.
"I get to meet many different people and teach them things about their eyes that they may not have understood before," shares Heitkotter. "We encourage patients to ask questions and take the time to explain what we are finding from the beautiful images of their retinas. Many clinical trial participants have made financial donations after participating in our research. These gifts are often a 'thank you' for the wonderful relationships we formed with them while studying their eyesight."
Outside of the lab, philanthropy opens doors for students such as Heitkotter to further their budding careers. Recently, a gift from the Gene and Ruth Posner Foundation supported her participation at the annual Association for Research in Vision and Ophthalmology Conference. "Conferences allow us to grow as scientists, test our skill sets and challenge our perspectives," she shares.
The generosity of another donor, Rich Stevens, allowed the Eye Institute to send a medical student and four ophthalmology residents, including Saleema Kherani, MD, to this year's international Women in Ophthalmology Summer Symposium. "Even just a decade ago, there were fewer women in ophthalmology," notes Dr. Kherani. "It was a humbling experience to be part of this unique conference and meet some of the very accomplished and inspirational women ophthalmologists from around the world. I presented my research and met some amazing women, including those who specialize in uveitis, the inflammation of the eye. Their work and my experience at the conference reaffirmed my desire to pursue uveitis."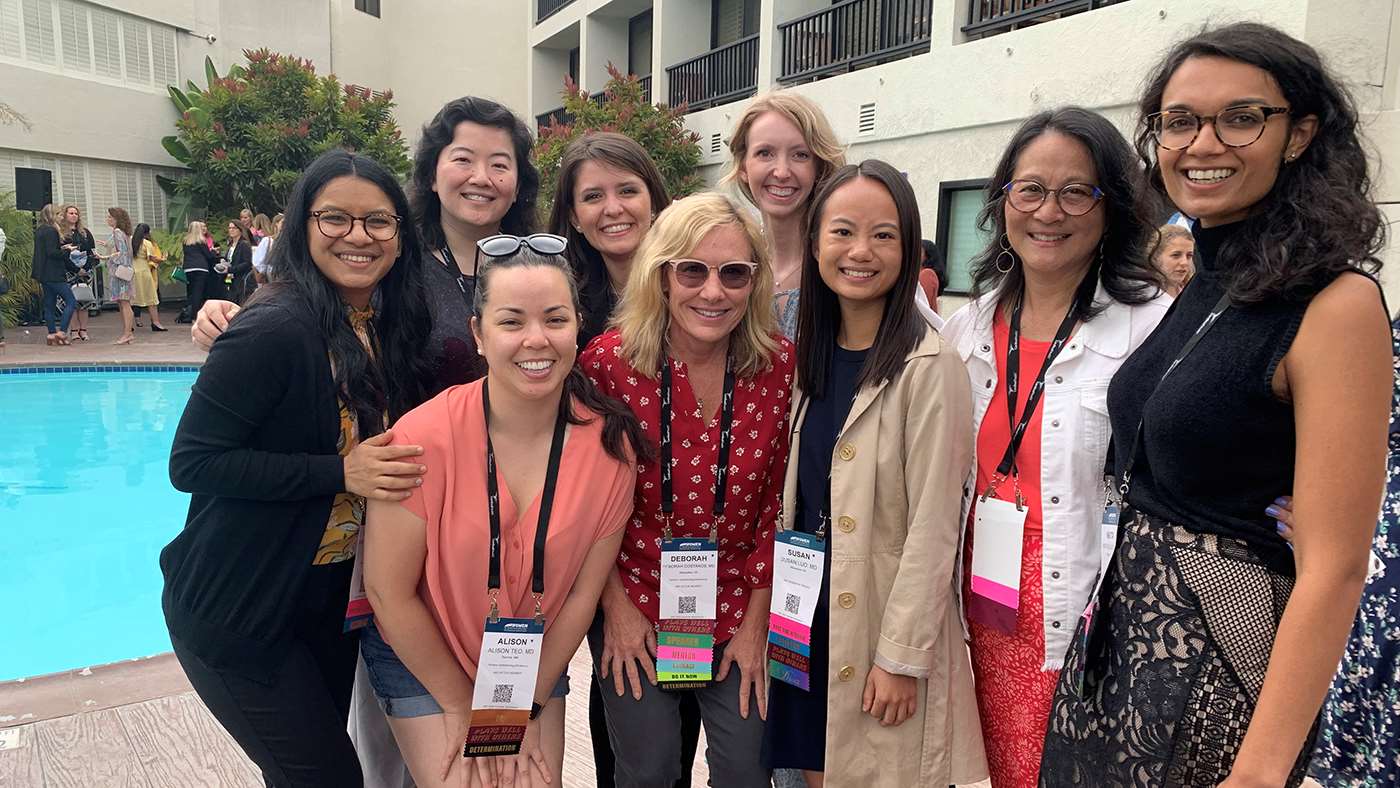 MCW Eye Institute faculty and learners attended the Women in Ophthalmology Summer Symposium in August 2022, where they connected with former MCW learners, presented their work and engaged with ophthalmologists from across the country.
Along with supporting our students and faculty, Stevens has invested in pediatric ophthalmology research. "The eyesight of children is of utmost importance to me and my family," he says. "This research fund will help detect early signs of vision impairments, develop new treatments for genetic disorders, and preserve and restore the sight of more children."
With new research discoveries on the horizon, Dr. Costakos has her eyes set on future community needs. "We no longer have the space to serve our growing patient population, expand our research and advance our educational programs," she notes. "Investments to expand the Froedtert & MCW Eye Institute would not only improve access for patient care, but also increase space for new research faculty and our growing student population in fields such as ophthalmology, pharmacy, genetic counseling, neuroscience and biomedical engineering. A facility expansion would move us forward as the comprehensive, multispecialty eye center in southeastern Wisconsin," she says.
Josh Gimbel, president of the Gene and Ruth Posner Foundation, echoes the importance of philanthropy. "My grandfather, Gene Posner, first became interested in the Eye Institute when he was diagnosed with macular degeneration. If he could visit today, he'd be overjoyed to learn how his legacy has transformed its imaging work. Donors such as my family hope to position the Eye Institute as a national leader for years to come."
– Rebecca Schulz