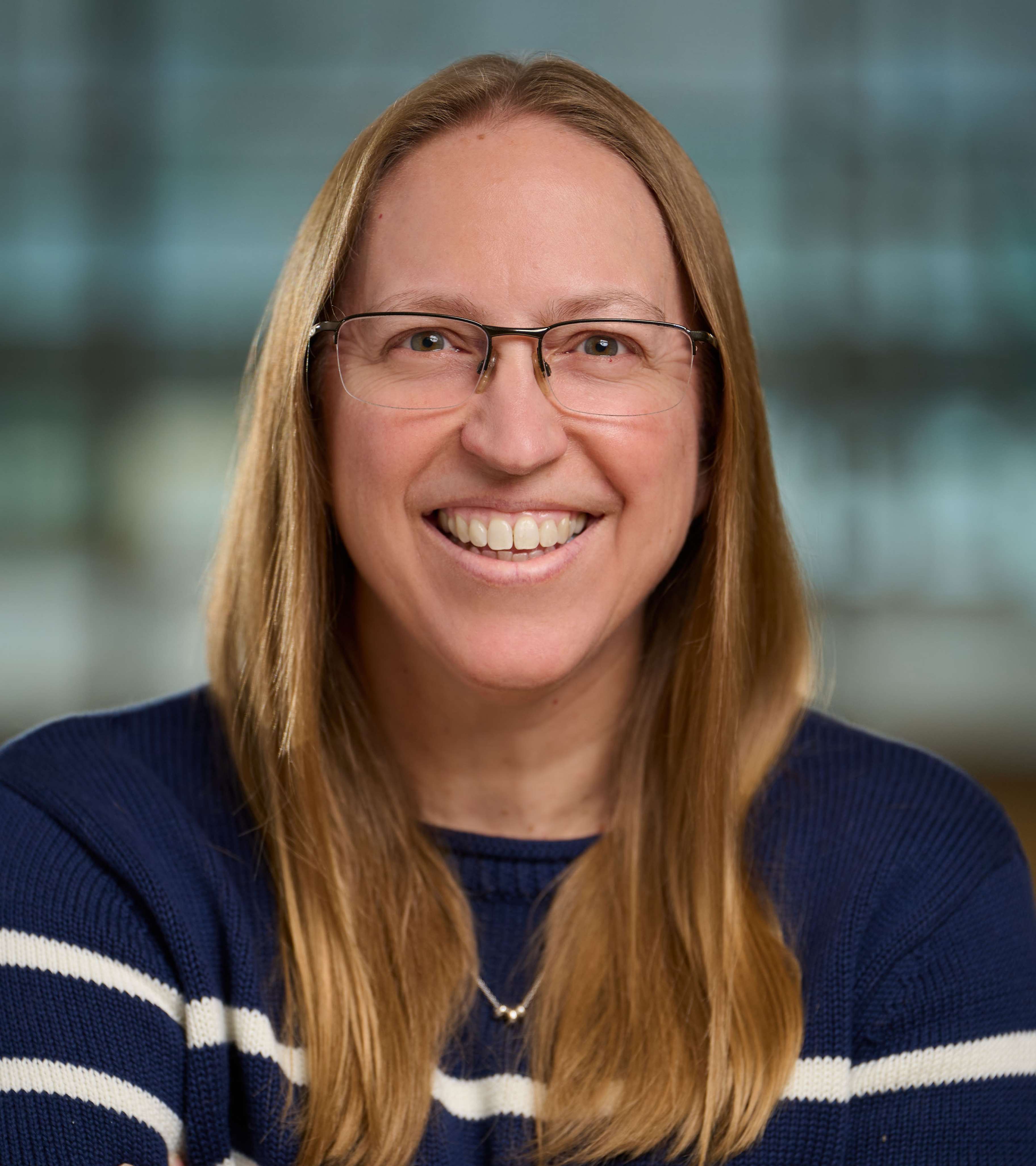 Candice S. Klug, PhD
Professor; Director, National Biomedical EPR Center; Program Director, Biophysics Graduate Program
Education
Postdoctoral Fellow in Ophthalmic Biophysical Chemistry, UCLA School of Medicine, Jules Stein Eye Institute, Los Angeles, CA, 1999-2001
PhD, Biophysics, Medical College of Wisconsin, Milwaukee, WI, 1999
BS, Chemistry, Massachusetts Institute of Technology, Cambridge, MA, 1994

Biography
My research interests currently focus on protein structure and dynamics. I use the site-directed spin labeling (SDSL) EPR spectroscopy technique to study the functional dynamics of soluble and membrane proteins essential to bacterial viability.
Methodologies and Techniques
Adenosine Triphosphatases
Amino Acid Motifs
ArnT
Arrestin
Arrestins
ATP-Binding Cassette Transporters
Bacterial Proteins
electron paramagnetic resonance spectroscopy
Electron Spin Resonance Spectroscopy
Escherichia coli Proteins
Lipid A
Lipopolysaccharides
Leadership Positions
Associate Director, National Biomedical EPR Center, 2014-2016
Chair, Graduate School Curriculum and Programs Committee, 2010-2013
Chair, Women in Science Advisory Committee, 2011 - 2016
Chair, Women's Faculty Council, 2006-2007
Director, National Biomedical EPR Center, 2016 - present
President, MCW Faculty Council, 2016-2017
Program Director, Biophysics Graduate Program, 2013 - present
Training Program Director, National Biomedical EPR Center, 2003-present
MCW Program / Core Facilities
Biophysics Graduate Program
Interdisciplinary Program in the Biomedical Sciences
National Biomedical EPR Center
Research Interests
LptA-Mediated Transport of LPS is an R01 award from the National Institute of General Medical Sciences to study how LptA transports LPS. Genetic screenings, laser light scattering analyses, EPR spectroscopy studies, and isothermal titration calorimetry measurements are used to provide detailed insights into the mechanisms of LPS transport across the periplasm of Gram-negative bacteria.

National Biomedical EPR Center is a P41 award from the National Institute of Biomedical Imaging and Bioengineering. The mission of the EPR Center is to serve the community of EPR spectroscopists by development of advanced EPR instrumentation and new EPR methodology.
Lab Members
Malory Mueller, Research Technologist I
Kathryn Schultz, Research Scientist I