Anatomical Gift Registry: Body Donation Program at MCW
When you donate your body to science, you provide a critical, irreplaceable learning tool for a physician-in-training's medical education. Without the generosity of you, your loved ones, and others, our medical students wouldn't have the outstanding opportunities they do for research and training.
MCW's Anatomical Gift Registry By the Numbers:
8,551
Total number of donations accepted (since 1970)
110
Total number of donations accepted in 2021
1,362
Total number of donations accepted since 2012
Giving to the Future of Healthcare by Donating Your Body to Medical Education and Research
Anatomical donations are essential for training medical professionals and supporting biomedical and clinical research. The Anatomical Gift Registry (AGR) at the Medical College of Wisconsin (MCW) maintains and allocates body donations to support a broad spectrum of these educational and clinical research endeavors. The program supports the education and training of medical students, residents, postgraduate physicians, and healthcare professionals by preparing anatomical specimens for study, dissection, and discovery.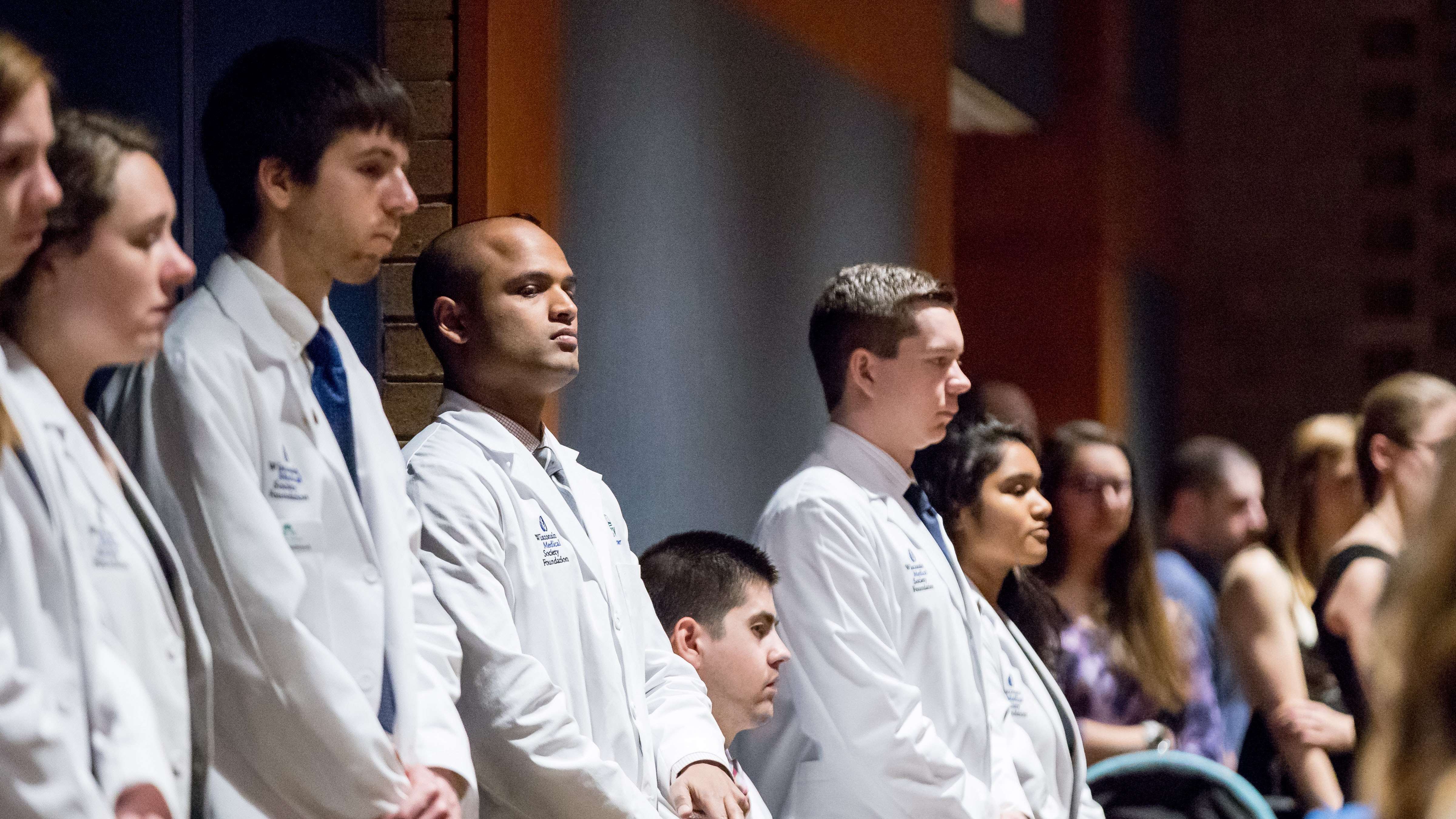 The MCW Anatomical Gift Registry can be traced back to 1913, when the medical school was formally affiliated with Marquette University. The Gift Registry was established to field body donations needed to sustain medical education. To date, the program has accepted over 9,000 whole body donations with thousands of interested donors currently registered. We take pride in treating every donor with the utmost respect and utilizing their altruistic gift to make lasting contributions to education, healthcare, and science.
Anatomical education in medical school is a unique, irreplaceable, and privileged part of a physician's training. This rite of passage is something many medical students look forward to with trepidation and reflect upon with awe and gratitude. A donor's gift to student education disseminates to the patients they will encounter as practicing physicians. As an expression of gratitude and outlet for reflection, anatomy students organize an annual memorial service where family and friends are invited to the Medical College for a ceremony honoring the selfless donors registered with the Anatomical Gift Registry.
Thank you for your interest in body donation to the Medical College of Wisconsin. Our donors have lasting impacts on the education and training of medical professionals!
Ryan Hillmer, PhD
Director, Anatomical Gift Registry
Contact Us
Anatomical Gift Registry
Department of Cell Biology, Neurobiology, and Anatomy
8701 Watertown Plank Rd.
Milwaukee, WI 53226
(414) 955-8261
(414) 955-6517 (fax)
Email Us