The Impact of Body Donation
Your generous anatomical gift can make a profound impact in the career of a medical student, and in the trajectory of healthcare advancements.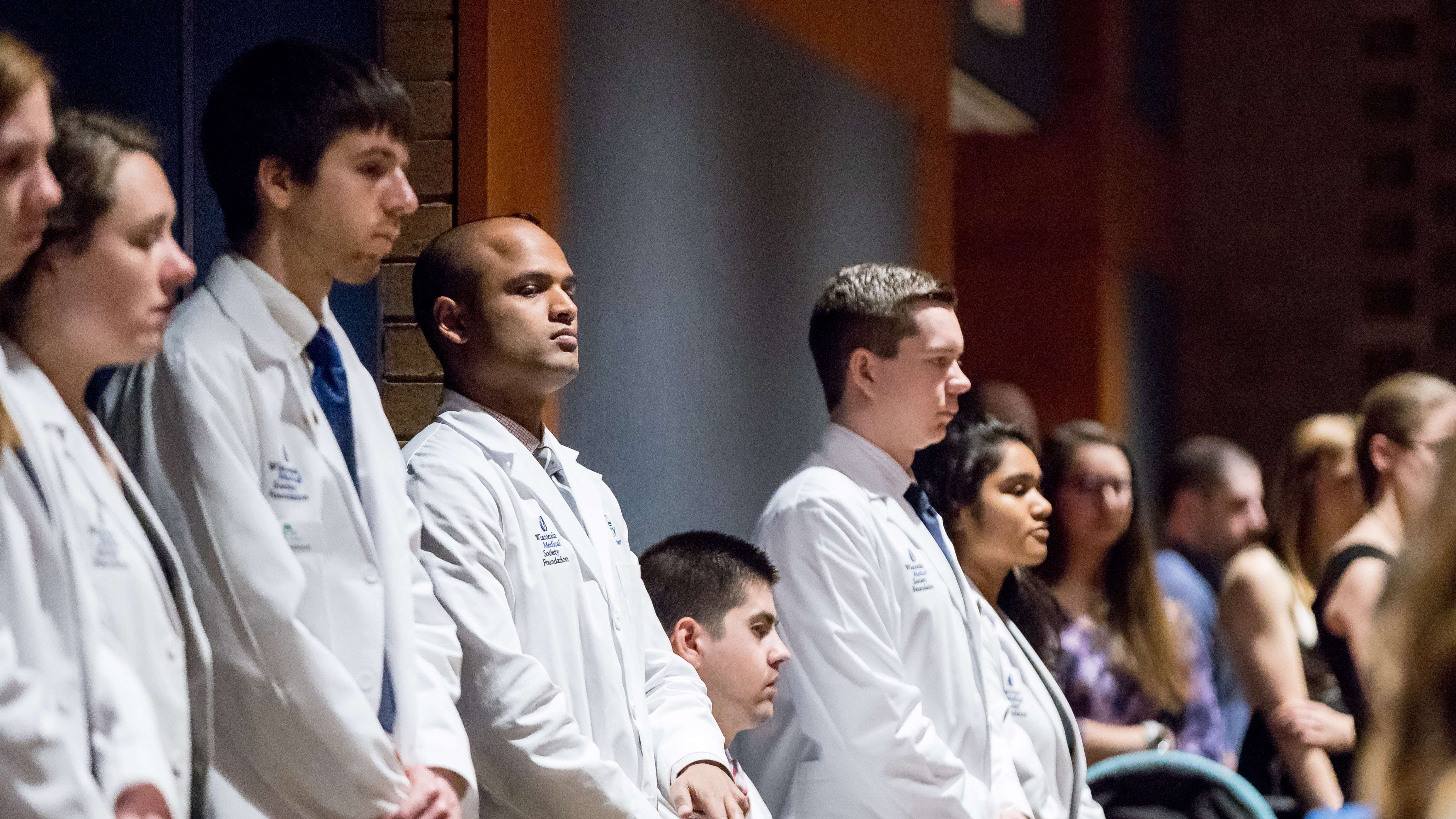 How will my donation be utilized and my life commemorated when I donate my body?
Donors in our program have lasting impacts on the education and training of current and future physicians. As a body donor within the Anatomical Gift Registry, you will enable the advancement of medical practices and biomedical knowledge among medical trainees. This includes serving as an unparalleled educator teaching human anatomy, empathy, and humility to physicians-in-training.

Donors may also serve to train current physicians and medical personnel in state-of-the-art medical practices. Additionally, donors may be involved in research investigating mechanisms of disease and injury, developing surgical techniques, or community education programs. In considering a donation to our program, you have the potential to help advance medicine and healthcare for future generations.

The Medical College of Wisconsin Body Donor Memorial Service
The Medical College of Wisconsin holds a Body Donor Memorial Service for the families of donors every year. This non-denominational service is organized by medical students to celebrate donors and the first-hand impact their selfless gift has on the medical training of future physicians. Each of our over 200 students spend countless hours learning human anatomy from body donors. These lessons disseminate to future patients as MCW students graduate and move to all parts of the country to begin their residencies. Students value the opportunity to thank donor families in person and reflect on the knowledge and skills they have gained from working closely with donors during this memorial service.
Quotes from MCW's Medical Students About the Body Donation Program
Body donations are critical, irreplaceable learning tools for a physician's anatomical training. Without the generosity of you, your loved ones, and others, our medical students wouldn't have the outstanding opportunities they do for research and training. We invite you to read through the testimonials below to see for yourself the respect, awe, and profound gratitude our students have for each selfless donation that comes through our doors.
"Our donors taught us to celebrate life and to never forget the need for humanity and compassion in medicine – a lesson that could never be explained in any textbook."
-Heather
"Thank you for giving the most generous and most selfless gift. Thank you for wanting to help us, for trusting us, and for believing in us. In that relationship, perhaps more than the physical connection we shared, our donors were truly our first patients."
-Trevor


"The donors taught us more than any single patient could. We discovered and studied the entire human body, and the donors were awesome teachers."
-Megan


"Our bodies are our dearest possession and to agree to be a donor knowing the consequence makes these people real life heroes to me."
-Brian

"I want to express my deepest gratitude to the donors and their families for their generous gift. Studying from your loved-one helped me to come one step closer to becoming a competent physician. From the bottom of my heart, thank you."
-Jessica


"There are no words to express the gift that the donors and their families gave and the impact they had on our medical education and our future careers. Thank you from the bottom of our hearts!"
-Claire