Milwaukee Homicide Review Commission (MHRC)
MHRC identifies preventative methods for:
- Homicides and Shootings
- Child Deaths
- Domestic Violence
- Sexual Assault
- Sex Trafficking
On April 6, 2020, the MHRC released the latest report and recommendations for Geospatial Characteristics of Sex Trafficking of Juveniles and Young Adults in Milwaukee: Follow up to "Estimating the Magnitude of Sex Trafficking Risk and Victimization of Juveniles and Young Adults."
Learn more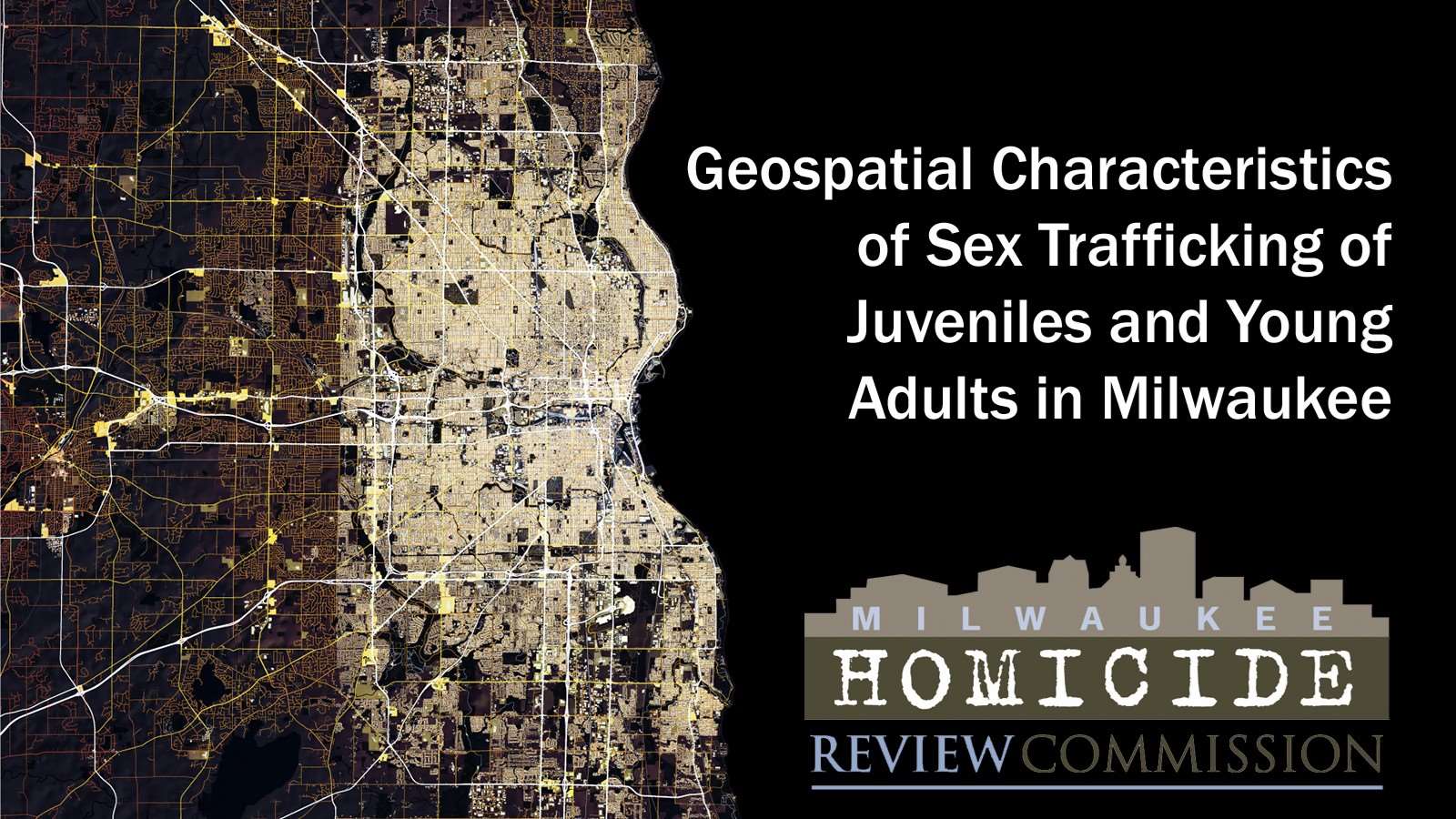 The Function and Position of the MHRC 
The Milwaukee Homicide Review Commission (MHRC) strives to reduce homicides and non-fatal shootings through a multi-level, multi-disciplinary and multi-agency homicide review process. The MHRC is comprised of law enforcement professionals, criminal justice professionals and community service providers who meet regularly to exchange information regarding the city's homicides and other violent crimes to identify methods of prevention from both public health and criminal justice perspectives. The MHRC makes recommendations based on trends identified through the case review process. These recommendations range from micro-level strategies and tactics to macro-level policy change. Many of the recommendations made to date have been implemented. The Milwaukee Homicide Review Commission provides a unique forum for addressing violence in the city of Milwaukee.
About the Milwaukee Homicide Review Commission
Mission
Mission
Working to reduce violence through innovative interagency collaboration
Vision
Vision
A community where residents, community organizations, and law enforcement professionals are working together to decrease violence
Goals
Goals
1) To gain a better understanding of homicide through strategic problem analysis
2) To develop innovative and effective responses and prevention strategies
3) To help focus available prevention and intervention resources
Mayor Tom Barrett's Perspective
Former Police Chief Flynn's Perspective