Adult Critical Care Fellowship
The NP/PA Adult Critical Care Fellowship is an innovative 12-month training program that teaches APP fellows to become highly skilled in the multidisciplinary, collaborative, and evidence-based management of complex and critically-ill patients in intensive care units. It attracts NPs and PAs seeking a structured educational program to support and guide their development of proficient clinical decision making and their application of specialized skills in the care of the critically ill through in-person didactics, online classrooms, simulation, proctored procedures, and mentored clinical experiences.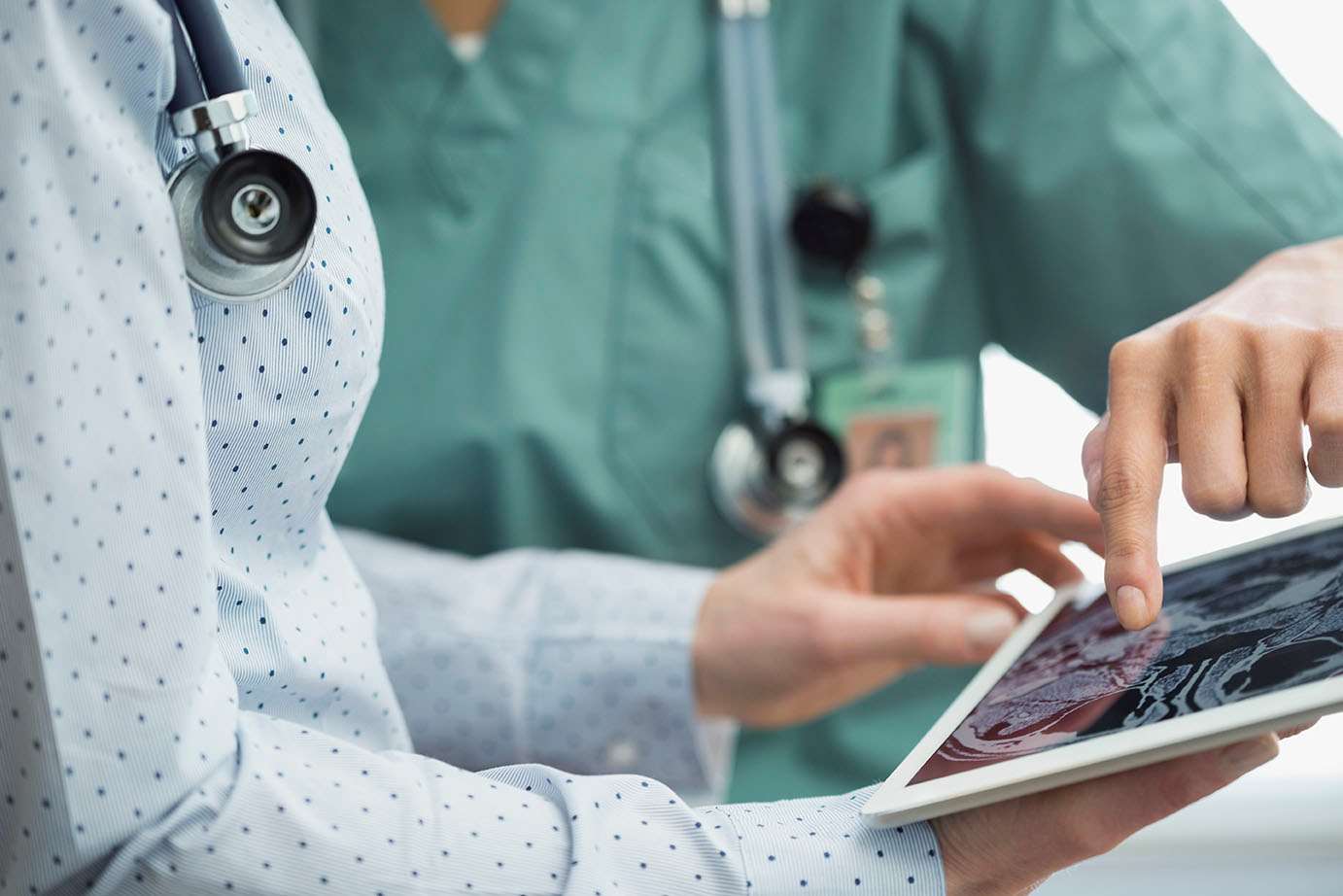 About Our Fellowship
Why Choose a Critical Care Fellowship?
Why Choose a Critical Care Fellowship?
Structured experiences are great for new graduates or transitioning to a new practice area.
Mentored learning in mentored clinical rotations:
Core critical care education and clinical skills
Critical Care Anesthesia – CVICU
Critical Care Medicine – MICU
Critical Care Neurology – NICU
Critical Care Surgery – SICU
Solid Organ Transplant Critical Care – TICU
Palliative Care
Infectious Diseases
Procedure service
Electives
Other Experiences

Multi-professional education
Simulation and hands-on skill training
view fellowship flyer (PDF)
APP Adult Critical Care Fellowship Leadership
APP Adult Critical Care Fellowship Leadership
Program Details
Program Details
Length of Program
12-months
Start Date
March and September start dates annually

APP Fellow Cohort Size
Recruitment of up to 2 APP fellows every March and September

Credentials Awarded
Certificate of completion
Eligibility Requirements
Eligibility Requirements
NP
Completion of an accredited nurse practitioner master's or doctoral program prior to the start of the fellowship
National board certification as an Acute Care Nurse Practitioner, Family Nurse Practitioner, Adult/Geriatric Nurse Practitioner
Eligible for licensure as a NP in Wisconsin
Eligible for a DEA license
Acceptable criminal background check
PA
Completion of an accredited physician assistant's master's program prior to the start of the fellowship
National Commission on Certification of Physician Assistants certified
Eligible for licensure as a PA in Wisconsin
Eligible for a DEA license
Acceptable criminal background check
Application Details
Application Details
Application Deadlines
October 31 for start date March
January 31 for start date September

How to Apply
Complete the Human Resources application.
Submit to Human Resources:

Curriculum Vitae
Education Transcripts
Copy of BCLS and ACLS card (must be American Heart Association issued)
Three reference forms (at least one from your program faculty and one from a physician)
One-page statement of interest in postgraduate fellowship training
If you have any questions, please contact our provider recruiter, Gabrielle Pollard at (414) 955-8676 or via email at gpollard@mcw.edu
Fellowship Benefits
Fellowship Benefits
Immersion in specialty clinical practice and education
Professional mentorship and networking
Salary of $60,000
NP and PA MCW benefits
Continuing education stipend
Recruitment incentive and post-graduate placement support
"
"I knew the program would provide a variety of experiences managing patients with critical care needs in a protected learning environment. What I did not know was the impact these experiences would have on me, and how many relationships I would develop over the course of the program. This last year has been the most challenging and rewarding of my life. I truly feel being able to rotate through every ICU as well as other high acuity services was a once in a lifetime opportunity. I also did not expect the level of support and encouragement I encountered on every rotation."
APP adult critical care fellow
Contact Us
Sarah Vanderlinden, MPAS, PA-C
APP Fellowship Director and APP Critical Care Program Director
Gabrielle Pollard
APP Fellowship Recruitment