About the Medical College of Wisconsin Division of Gastroenterology and Hepatology
Our mission focuses on advancing the frontiers of research and treatment of gastrointestinal diseases. Our faculty and staff have dedicated themselves to the important issues of healing, discovering and teaching.
Healing
We offer advanced diagnosis and care to patients. Our patients will have access to the latest treatments and diagnostic procedures before they become widely available.
This advantage has benefited many people who must endure inflammatory bowel disease, swallowing disorders, complications of gastroesophageal reflux disease, pancreaticobiliary diseases, hepatitis and other liver diseases, various bowel disorders or digestive tract cancer.
Discovering
We offer enhanced integrated clinical and research programs to address the unresolved clinical problems related to the digestive system.
Teaching
We strive to educate the public to the importance of simple, periodic health exams as well as dietary and life style modifications to either prevent or reduce the risk of benign or malignant gastrointestinal diseases.
Areas of Excellence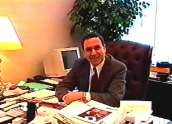 Each day millions of Americans struggle with painful and very often debilitating digestive disorders. Digestive diseases include such life-threatening illnesses as inflammatory bowel disease, gut and liver cancers, swallowing disorders or the daily discomfort of heartburn, diarrhea, constipation, dyspepsia and Crohn's Disease.
Digestive diseases have a major impact on health in the U.S. according to recent studies. More than 60 million digestive diseases are reported annually in the United States. The impact of digestive diseases on health in the United States includes 200 million days of restricted activity, 50 million visits to physicians, 10 million hospitalizations and 200,000 deaths according to a recent report from the National Institute of Health.
Most digestive disease can present a diagnostic challenge due to the lack of specific clinical symptoms or signs on physical examination. This may result in expensive and time-consuming diagnostic testing which may not yield answers. Consultation with a subspecialist experienced in gastrointestinal medicine may result in a successful explanation and direction towards treatment.
The overall goal of the Division of Gastroenterology and Hepatology is not only to provide state-of-the-art patient care but to advance the field of diagnosis and treatment of digestive diseases. Our Areas of Excellence topics give information on how innovative patient care and education is provided at the centers. They also illustrate the important role research plays in developing new and more effective treatments. We welcome your comments. Email us.
Additional Information
Dysphagia Institute
MCW Dysphagia Institute Focuses on Swallowing Disorders
Dysphagia, or difficulty in swallowing, affects approximately one out of every 17 people. There are many possible causes of dysphagia and therefore the symptoms may vary widely. One individual may have mild throat discomfort when swallowing, while another may be unable to eat any solid foods comfortably.

Dysphagia often signals a serious medical problem. If one has persistent difficulty in swallowing, it's very important that a diagnosis be made early. In cases where dysphagia is a warning sign of an illness, early diagnosis offers the best chance of successful treatment.

A Leading Midwest Center
The Medical College of Wisconsin (MCW) Dysphagia Institute at Froedtert Hospital is a multidisciplinary team committed to the diagnosis, research and treatment of patients with swallowing disorders. The Institute and its faculty have achieved international recognition for their basic and clinical research in swallowing disorders conducted over the last 20 years.

The Institute's comprehensive and sophisticated facilities are unique in the Midwest and are available to help patients with swallowing difficulties. Today, the Institute encompasses a clinical division for evaluating patients, and a research division, which has been continuously supported by grant funds from the National Institutes of Health and other federal funding agencies.

MCW Dysphagia Team Approach Enhances Diagnosis
Because a multitude of medical conditions can produce symptoms of dysphagia, patients with swallowing disorders are best served by a team of specialists. At Froedtert Hospital, this team of experts includes gastroenterologists, otolaryngologists, radiologists, neurologists, speech and language pathologists, and others. These specialists work together to develop an accurate diagnosis and therapy program. Patients benefit from having a single physician oversee and coordinate their care within the Dysphagia Clinic during work-up and treatment.

Pioneer of Innovative Diagnostic Techniques
The MCW Dysphagia Team are leaders of innovative dysphagia diagnostic techniques. The Dysphagia Team will choose an "individualized" patient diagnostic evaluation tailored to your symptoms. The evaluation may include: three and four-site pH monitoring to rule out gastroesophageal reflux disease (GERD), concurrent videofluoroscopy and manometry that assesses motor function of the upper gastrointestinal (GI) tract and ultra-thin endoscopy to evaluate the structure and lining of the throat, esophagus and stomach. Many of the instrumental techniques for evaluation of dysphagia were pioneered at the Dysphagia Institute during the past twenty years of basic and clinical research.

Shaker Exercise
The SHAKER EXERCISE is a simple and cost effective exercise for rehabilitation of dysphagia caused by abnormal upper esophageal sphincter opening that results in aspiration occurring after the swallow. This Exercise was introduced and researched at the MCW Dysphagia Institute by Dr. Reza Shaker and his research team. The Shaker Exercise along with other techniques are used to rehabilitate oropharyngeal dysphagia under the direction of our Division's licensed speech language pathologist.

Make an Appointment
Your primary care physician can refer you to the MCW Dysphagia Institute at Froedtert. For an appointment, please call (414) 955-6633.
GI Manometry Laboratory
The GI Manometry Laboratory of the Medical College of Wisconsin is located at Froedtert Hospital. Patients are referred to the GI Manometry Laboratory for specialized tests that help evaluate disorders of swallowing, acid reflux, heartburn, chest pain, biliary-type pain and disorders of elimination. The standard motility tests include esophageal manometry, anorectal manometry, biliary manometry, and ambulatory esophageal acid reflux monitoring. Customized motility tests can be individualized depending on the patient´s clinical problem.

Manometry literally means a pressure measurement. During manometry recording, the pressures measured are those generated by the gut muscle as it squeezes or relaxes. These tests provide important information about the gut muscle functioning (is it weak, excessively strong, or uncoordinated), or how the muscle is responding to a specific therapy. To measure these pressures, different types of thin pressure recording catheters are positioned in the GI tract. These studies usually take from 30 to 60 minutes. Ambulatory esophageal acid reflux monitoring involves the placement of spaghetti-thin catheter into the esophagus over a full day to record the frequency of acid reflux arising from the stomach and whether this is producing symptoms.

Over 5,000 esophageal and 1,000 anorectal clinical manometry studies have been performed in the GI Manometry Laboratory, which is one of the longest continually operating units in this country. Faculty and staff in this laboratory are part of the MCW Dysphagia Institute who conduct research on motor disorders of the gut in the adjacent research laboratory. They have developed new techniques that are used throughout the world to evaluate swallowing disorders. Because of their expertise, they are involved in teaching other physicians, both locally and nationally. Patients may be referred directly to the GI Manometry Laboratory by their physicians or may be seen first in consultation by the faculty physician of the Division of Gastroenterology & Hepatology or the MCW Dysphagia Institute.
GI Cancer Surveillance Program
Each year, about 15,000 Americans find out they have esophageal cancer. Unfortunately, most patients are diagnosed at a late stage with symptoms of difficulty swallowing or severe anemia. At this stage, cancer of the esophagus usually cannot be cured.

The best chance for curing the disease is through early detection. Recent studies have shown a markedly increased risk for esophageal cancer in patients with long-standing heartburn or Barrett's esophagus. Unfortunately, traditional screening methods, such as conventional endoscopy, are costly and require patients to miss work because they must be sedated during the exam.

Transnasal Ultrathin Unsedated Upper Endoscopy
This procedure has been extensively developed and validated by researchers and clinicians at the Medical College of Wisconsin. It provides the potential for "same day" evaluation of patients with various upper intestinal complaints, without the associated costs and risks of sedated endoscopy. Particular applications include screening for Barrett's esophagus, screening for esophageal varices in patients with cirrhosis, evaluation of upper abdominal discomfort, and evaluation for evidence of H. pylori infection.

Open Access Diagnostic Upper and Lower Endoscopy
We offer routine screening and surveillance of patients referred by their physician for upper endoscopy and colonoscopy. Often, a referring physician does not need intensive consultation for a procedure, as in the case of colorectal cancer screening or surveillance of Barrett's esophagus. In this way, we can expedite the requested procedure with minimal patient cost and inconvenience.

Palliative and/or Curative Treatment of Gastrointestinal Malignancy
We provide expert care in virtually every area of endoscopic treatment and with close collaboration with our colleagues / team members from Surgery, Radiology, Oncology and Radiation Therapy can provide expeditious evaluation and treatment to optimize patient care. Our technical expertise includes laser / argon plasma therapy including photodynamic therapy for benign and malignant conditions, endoluminal stent placement of the entire gastrointestinal tract including an anti-reflux esophageal stent designed at the Medical College of Wisconsin, diagnostic and therapeutic ERCP and endoscopic ultrasound.

Consultative care in the evaluation and treatment of Gastrointestinal malignancies
For those patients who require more extensive evaluation, we offer extensive clinical support in the evaluation and management of virtually all GI disorders, including referral for Genetic Testing and Counseling.

In an attempt to screen those at risk, the GI Cancer Surveillance Center uses a new form of ultra-thin endoscopy. This small, thin camera is used to view the esophagus and stomach. The new procedure does not require sedation and can be performed in less than 20 minutes.

For patients with late-stage esophageal cancer, therapy is based on relieving patient symptoms, with difficulty in feeding being the most common. Traditionally, feeding tubes are placed directly into the stomach through the skin, allowing patients to receive nutrition.

Dua Stent Prevents Reflux
In the past several years, tubes or stents have been developed that can be placed in the esophagus, bypassing the tumor and therefore allowing patients to eat. The drawback of these stents is that in some patients material can reflux or flow from the stomach back into the throat and lungs, causing pneumonia. To prevent this problem, Kulwinder Dua, MD, has developed a stent with a pressure-sensitive valve that prevents reflux. The Dua Stent is FDA-approved. Patients can now enjoy their food without the problems of reflux. Another benefit of this stent is that it allows patients to belch or vomit if necessary. Dr. Dua notes that the benefits of this stent may extend well beyond patients with esophageal cancer, but currently it is approved only for cancer-related swallowing difficulty.
Hepatitis Treatment Program
The Medical College of Wisconsin (MCW) Hepatitis Treatment Program located at Froedtert Hospital is Wisconsin's Premier Institute for the treatment and study of liver disease and its complications. We combine the expertise and resources from multiple disciplines in the care of the patient with viral, metabolic and autoimmune hepatitis as well as drug induced liver injury. The multidisciplinary program serving hepatitis patients strives to deliver expedient and streamlined quality of care at the highest possible level. Froedtert & the Medical College of Wisconsin physicians have performed over 500 successful liver transplants, establishing Froedtert & MCW as a premier center for liver diseases and liver transplantation.

Our staff performs ongoing research studying the effects of new medications and treatment strategies that can improve outcomes for patients with Hepatitis B and C, fatty liver disease, and the spectrum of other liver disorders.

Opportunities for interested patients and referring physicians to participate in innovative, state-of-the-art treatments are available by contacting the Hepatitis Treatment Program at the number listed below.

To make an appointment or to refer a patient, please call the MCW Division of Gastroenterology and Hepatology, Hepatitis Treatment Program at Froedtert Hospital at (414) 955-6633.
Inflammatory Bowel Disease Program
A specialty area of the Division of Gastroenterology and Hepatology is the treatment of Inflammatory Bowel Disease (IBD). Crohn´s Disease and ulcerative colitis are the two major forms of IBD. IBD is estimated to afflict more than one million Americans, with over 30,000 new cases being diagnosed each year. An estimated 100,000 children suffer from IBD. Symptoms of IBD include persistent diarrhea, abdominal pain, lethargy, rectal bleeding, weight loss, fever, and delayed growth. Long-term complications may include intestinal ulceration, scarring, and bowel obstruction that may require intestinal surgery. Currently there is no known cure for these diseases.
Specialists in the Inflammatory Bowel Disease Program are researching cellular and molecular mechanisms that underlie intestinal inflammation and understand the importance of finding new treatments for inflammatory disorders of the intestine. In addition the IBD team is involved in multiple clinical trials evaluating new forms of therapy for IBD patients.
The IBD Program at Froedtert oversees 500 patients each year, making it the leading IBD program in southeastern Wisconsin. What we learn from patient care today will influence and improve future medical treatments for IBD patients.
The treatment of Crohn's disease and ulcerative colitis is directed toward reducing or eliminating inflammation. Maintenance therapy, emphasized in the IBD Program is focused on reducing relapses by identifying risk factors and tailoring the use of medications. In the past several years, drug treatments for IBD have improved and physicians have learned more about programming certain treatment schedules. The Froedtert IBD Program has been involved in several new treatment studies that have proven effective in the treatment of IBD.
The combined efforts of researchers, clinicians, and patients working together in the IBD Program is a partnership in search of improved treatment and potential cure for the disease.
Resource: Crohn's & Colitis Foundation of America
Pancreaticobiliary Center
The MCW Pancreaticobiliary Center at Froedtert Hospital
The Pancreaticobiliary Center provides leading-edge capabilities in diagnosis and treatment of disorders of the pancreas and biliary tract.

The multi-disciplinary team of experts includes therapeutic endoscopists, gastroenterologists, interventional and imaging radiologists, pancreaticobiliary and laparoscopic surgeons, medical and radiation oncologists, and pathologists who are experienced in providing the very latest technologies and procedures for treating patients with disorders of the pancreaticobiliary tract. Novel and innovative new techniques, instrumentation, and research protocols are utilized to treat difficult disorders, such as chronic pancreatitis, cancer of the pancreas or bile duct, and post-operative strictures or stones. Outcomes research is used to determine the most effective, least invasive, and cost efficient case management for these patients using the combined talents of these multiple disciplines.

During the last two decades at the Medical College of Wisconsin (MCW), experts from different subspecialties have developed a unique, collaborative association fostered by a mutual interest in pancreatic and biliary tract diseases. The skills and experience developed by these physicians has enabled them to diagnose and treat a wide variety of complex pancreaticobiliary disorders. As a result of these collective talents, Froedtert Hospital has become a nationally recognized referral center for patients with pancreaticobiliary diseases.

The Pancreaticobiliary Center is an integrated, multi-disciplinary service, with bi-weekly patient problem solving conferences, where experts from a wide range of specialties combine their talents to diagnose and treat complex patient disorders of the pancreaticobiliary tract. This was the first multi-disciplinary center of its kind in the Midwest devoted to these disorders. The center's full-time team of experts possess the knowledge, experience, and skill to manage the entire range of challenges encountered in the treatment of patients with these complex diseases.

A full-time pancreaticobiliary nurse is available to arrange and coordinate scheduling of tests and multi-disciplinary procedures at the state of the art Froedtert & the Medical College of Wisconsin facilities.

To contact the center or to refer a patient for evaluation, please call Glorine Neitzel, RN, at (414) 805-2090, (414) 259-0523 (fax).

The many services available at the Pancreaticobiliary Center include the following:

Gastroenterology
Therapeutic ERCP
Sphincterotomy; stone extraction
Endoprosthesis (stent) therapy
Balloon Stricture dilation
Intraluminal (brachy) radiation
Sphincter of Oddi Manometry

Endoscopic Ultrasound (EUS)
Guided fine needle aspiration
Guided pseudocyst gastrostomy
Radiology
Percutaneous transhepatic cholangiography
Endoprosthesis (stent) therapy
Stone extraction
T-tube directed therapy
Imaging studies (US/CT/MRI)
Guided catheter placement/drainage
Guided needle biopsy
Surgery
Operative procedures
Laparoscopic cholecystectomy
Whipple procedure
Pancreaticojejunostomy
Operative bypass
Bile duct repair/transplant
Radiation/Medical Oncology

High dose remote afterloading intraluminal therapy
Innovative treatment protocols