Medical Students
Whether or not a medical student chooses to specialize in Geriatrics, geriatric patients and issues will be a central part of their future practice as more baby boomers retire. At MCW, there are many opportunities within and beyond the curriculum to learn more about geriatrics.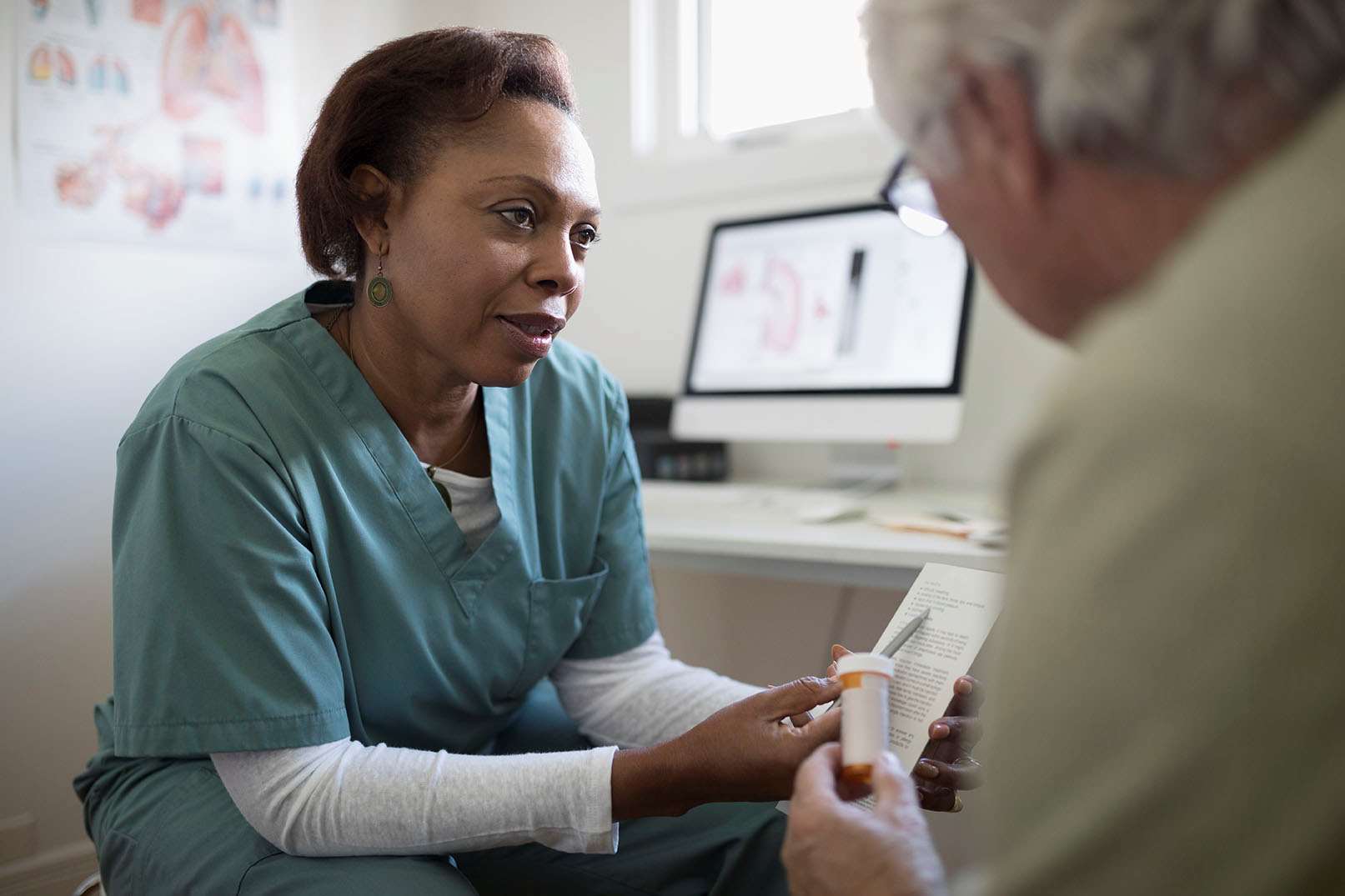 About our educational activities
Faculty from the Division participate in the following educational activities involving medical students:
Sophomore Medical Students
Physical Diagnosis Course
Physiology of Aging Course
Pharmacology
Clinical Exam and Reasoning Course (CER)
Junior Medical Students
4-week, M-3 Geriatrics Rotation fulfills Medicine requirement
2-week Geriatrics Elective
Senior Medical Students
Geriatric Elective rotation in the Geriatric evaluation and management unit at the VA
Geriatrics Curriculum Initiatives
In order to effectively expand medical students' clinical knowledge in the area of geriatrics, the Office of Educational Services, in coordination with the MCW Geriatrics Working Group, has developed a unique, innovative and longitudinal educational approach to be used within our courses/clerkships — a series of five geriatric patient cases dealing with a variety of clinical conditions.

The cases, initially developed on paper through a grant from the AAMC/Hartford Foundation, will now be brought to life as "virtual patients" using extensively trained actors who appear as patients and who "age" with each year of the curriculum. This method of presentation allows instructors to demonstrate the progression of health and disease in the elderly, by exploring clinical issues such as: diabetes, stroke, breast cancer, degenerative dementia, osteoporosis, urinary incontinence, and threats to normal/healthy aging.

Each patient's condition unfolds over a period of 20-40 years and includes video and audio clips, x-rays, MRI's, interviews with family members and friends, and comments from the patients, allowing for a longitudinal view. The cases are being used to teach both basic science and clinical concepts, and will be interspersed throughout the curriculum via CD ROM and web-based instruction.

Virtual Patients
Case 1: "Mr. Karl Andrews" Atherosclerosis and associated complications
Case 2: "Mrs. Esther Dubois" Oncologic illness
Case 3: "Mr. Clarence Malone" Degenerative dementia
Case 4: "Mrs. Violetta Tang" Osteoporosis and Urinary Incontinence
Case 5: "Mr. & Mrs. Fred Clifford" Functional Aging
Educational Opportunities
MCW Student Chapter of the American Geriatrics Society
Mission
The mission of this organization is to:
Promote medical student awareness of the growing field of geriatrics and career opportunities within this specialty;
Provide opportunities for medical students to interact with geriatric patients and physicians who specialize in the care of the elderly;
Provide forums for student discussions of issues pertaining to Geriatric Medicine with concerned physicians; and
Facilitate student involvement in public service projects within the local community.
Membership Information
Regular membership is open to any student from the Medical College of Wisconsin. Associate membership is open to any graduate student, faculty member, staff member, or administrator at MCW or any member of a MCW affiliated healthcare institution.

There are NO DUES for regular and associate membership.

Students are encouraged to join the American Geriatrics Society national organization at a student rate of $25.00/year, which entitles you to receive the Journal of American Geriatrics, discounted rates for AGS conferences, mentoring & other resources through AGS.